FEATURES
Extreme-Music Pioneer Weasel Walter in Back Catalog (and Beyond)
By Brad Cohan · October 28, 2016
Weasel Walter—no-wave movement archivist and historian, free-improvising drum virtuoso and noise-rock guitarist—is lounging on his couch at home in the very unfashionable Midwood section of Brooklyn.
The infamously ornery Walter—a protean composer who first made his indelible mark in Chicago as leader of the self-anointed "brutal-prog" collective The Flying Luttenbachers in the 90's—is in a rare complimentary mood as he describes his Bandcamp experience.
"One of the things that I find useful about the Bandcamp format is the ability to chronologize the releases and put them in a meaningful order and presentation," Walter explains. "As a music dork, that's actually what I want out of it—being able to present it in the way I want to present it, [and] it in the order I want to present it. So when I look over [my label page], I run over all these [qualities as] I see the order of the releases. It's actually appealing to me as a format."
For someone with such a staunchly contrarian rep as Walter, that's quite the endorsement. After all, he ran his own record label, ugEXPLODE, from 1991 until its demise in 2013—another casualty of collapsed music industry infrastructures.
"I think the idea of a record label is archaic," he says. "Why do you have to give it a name and put a logo on your CD? I don't see how it matters if it's ugEXPLODE or nothing. If people want to buy my music, they know where to come." And that's another reason Bandcamp has been so useful to him—he's been able to create a comprehensive catalog for his mind-blowing ugEXPLODE output (the bulk of the physical records are out of print) while placing them into a neat continuum with his new releases, which this year have included the big-band jazz firestorm Igneity: After The Fall Of Civilization, the bedroom-recorded 99-track noise splatter of Curses and the new Brutal Measures, a duo record with kindred spirit and Retrovirus partner-in-grime Lydia Lunch.
It didn't take much coaxing for Walter to pluck some crucial recordings from his vast catalog and field questions about them; in fact, he welcomed the challenge with his characteristic self-deprecating wit. "It's gonna be hard to do in six [releases]," he says. "These are all records that I stand by, and I think they all mean something. I look at this stuff chronologically and I see the arc of my career, going between free jazz and noise and punk rock, composed stuff and improvised stuff. It's almost like looking at the chronology reminds me of what the hell I even did."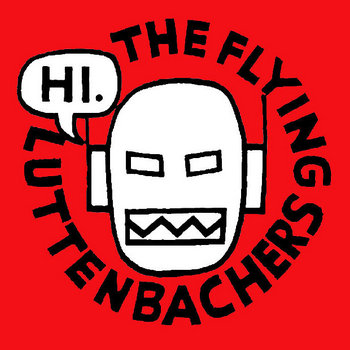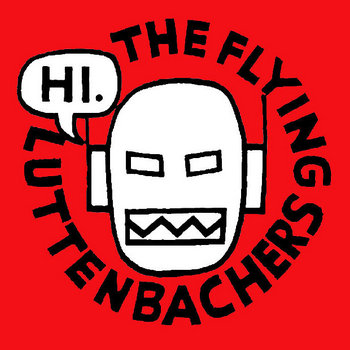 Merch for this release:
2 x Vinyl LP, DVD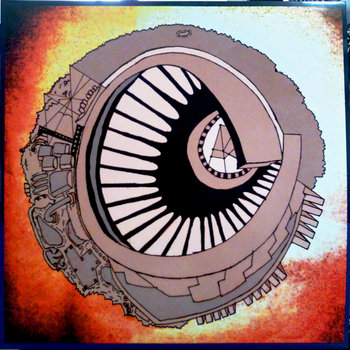 Out of the Luttenbachers' output, why Cataclysm?
Well, Cataclysm to me is sort of the apex of the band.
Who was in the lineup during that iteration of the Luttenbachers?
Ed Rodriguez, who's in Deerhoof now; Mike Green, who was in Burmese; Mick Barr and myself. Honestly, it's my favorite lineup of the band ever; it's one that I really thought just hit all the marks. My writing and the playing was really there. But when this thing came out, it's like this band was the right one in the wrong time. It wasn't really well received and it broke my heart.
What year was that?
2006. That was basically the beginning of the end of the Flying Luttenbachers. I thought we had this killer band, and we were just crushing it, but as time went on, the audiences were going downward and I couldn't believe it. But what I can say about Cataclysm is—as far as the narrative, the arc and the scope of the music—if I had to listen to one record of the band, I'd point to that one immediately, like, 'That's what the Flying Luttenbachers is about.' It was a band where I was trying to make the most challenging, visceral music. Whether it was drawing on no-wave, extreme metal, free jazz or classical, it was me trying to be really modernist and obnoxious.
You've formed valuable alliances with many avant-jazz upstarts, and Ominous Telepathic Mayhem is evidence of that.
It's 20 minutes of improvised duos with saxophonist Darius Jones, guitar player Mary Halvorson, trumpeter Peter Evans and guitar/clarinetist Alex Ward. I had all these special duos with these people that I really liked. I thought the duo format could link them all and I chose the best stuff and made a compilation.
It has that punk-jazz ethos. How was it recorded?
It's just raw, naked music. It's a stereo microphone right in front of the players. There's no production, that's it. With the improvised music thing, when it's really good, there's so much information there that the best way is to just have it really raw and unpolished and let the music speak for itself. The performances were exciting enough for me that I wanted to put my stamp on it, formalize it and make a release.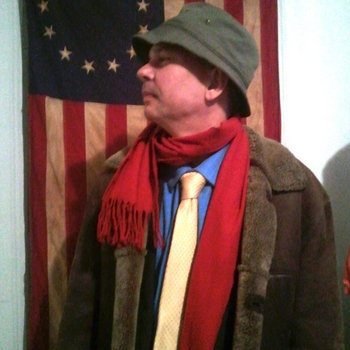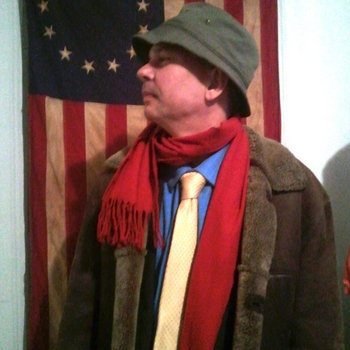 Besides being your roommate, who is David Earl Buddin?
Well, Dave Buddin is one of the last great serialist composers, obviously, and he is very talented.
What is it about Dave's music that drew you in?
Dave's music is so musical, stripped bare of all the jargon, so I had to find a way to market it. Regularly, I think to myself, 'Boy, Dave needs more exposure. How do we do this?'
How did Quodlibet manifest itself?
He played me his new piano music, which was pretty stunning in concept. Dave figured out a way to make phrases sound like they're speeding up and slowing down at the same time. Honestly, I've never heard anything like it before. I heard this stuff and just thought it was incredibly powerful, rhythmically. I thought he came up with something really original, and I was like 'Well, I want to play along to this shit and put it out.'
So you added drums along with his playing?
I took one of his sets of piano music and I just free-improvised over it, because I think that the rhythmic concept of his music is so fresh to me. It's another compositional method of adding a lowly improvised form to his highly composed mastery.
Quodlibet is basically just a fanciful intersection of our arts, which is my improvised drumming and his rigorously-composed serial piano music. I thought there was this interesting duality—his music being so clinically composed but it sounding kick-ass. So I thought 'Well, what do you do with that?' You kick ass and play drums along with it.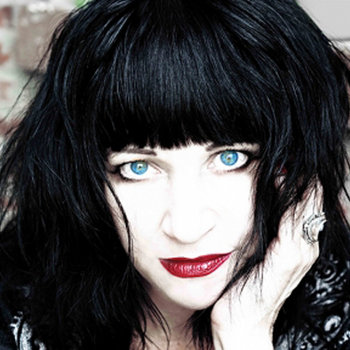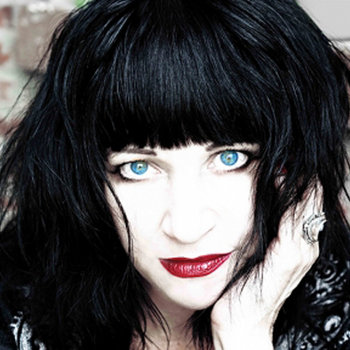 First off, how did you and Lydia form Retrovirus in 2012?
I'd been a fan for a long time. Teenage Jesus and the Jerks—her first band—was really influential on me. I've been interested in her as a personality, and in her art, since I was 13 years old. Then, a friend of mine came down the pike saying she needed a guitar player, and I said 'Well, that's my job.'
Was it Lydia's idea to start a band that revisits her catalog?
Originally, Retrovirus was supposed to be a single show in L.A. to accompany an installation she did. She liked it and had a great time, and the band clicked. I picked out most of the set list based on what I wanted to play [laughs] and she was open to it. I sort of band-led the whole thing; we worked on the arrangements and nailed it down.
Why do you think Retrovirus clicked?
My attitude towards Retrovirus was 'OK, we can take this old material and make it modern while still retaining the spirit of the original,' because the spirit of the original is complicated. There's so many bands that do this old stuff, and they don't get the point of their own material. And I didn't want it to be that. I didn't want it to be this county fair bullshit.
The reason why we can still play this set four years later and people still react to it really well is it's got a really dramatic arc. There's lots of space and lots of aggression. To me, it's like a big theater of cruelty—a horror show play. We feel it like it is right now. To us, it's not like living in the past; it's like living in the future, but building on those cornerstones.
You've put out Retrovirus, the Bandcamp exclusive 3X3 EP and Live in Zurich but Urge to Kill is actually not another live in-concert document, right?
Urge to Kill is actually a studio record that we made at Colin Marston's Menegroth, The Thousand Caves that basically reflected us playing old Lydia Lunch material that wasn't on the first record [Retrovirus]. We did it all live in one day, and were in and out of there in about five, six hours.
Weasel Walter Large Ensemble, Igneity: After The Fall Of Civilization
Igneity was captured live in Brooklyn and features a big band of 12 of your experimental jazz peers. How did that all come together?
Henry Kaiser was going to be in town and wanted to do a big band gig, and I said "Fine!" I've done big band stuff in the past but I always find it problematic, because you can't generally rehearse a big band. So if you're gonna try to tell them what to do, that's the quandary. How do you hit that nexus between complexity and ability to execute it without looking like a bunch of jerks? I figured the best way to do it was to tell people when to play or not to play, but not tell them what to play.
How did you manage to pull that off?
So Igneity is an hour-long form that I devised out of prime numbers and these weird distributions. The original draft looks like a graph with all these squares on it. I transcribed all this stuff into individual scores, and when I show up, I can just plop this thing down in front of everybody, tell them a few things about it, and they can sit down and nail it perfectly. It's basically a system I devised to allow a large ensemble to improvise successfully and create contrast and momentum. I don't think you can do it if you just let a big group improvise.
Weasel Walter, Curses
Merch for this release:
Vinyl LP, Compact Disc (CD)
You've been banging out a bunch of solo records lately. Curses is the latest, which is a departure sound-wise for you. How did you arrive at it?
I was really influenced by these old music improvisation Company records from 1970 that I've been listening to for like 30 years. I really liked the indistinct modernism of it, where you can't really tell who's doing what—the sort of weird, insectoid crude thing. On those records, there's a lot of clattering percussion and weird electronics.
How did you capture it?
It was recorded in my room with a single PZM mic. I edited the hell out of the thing and organized it in these weird ways that are time-based but it sounds totally arrhythmic. I came up with these four long pieces that I felt were really distinctive but within them, they're really repetitive. It's all the same stuff remixed and transformed. There's actually a really limited amount of material, which gives it cohesion but then each of the four pieces have a different method of organization. Once I did that, I started hearing it as these vignettes. So I cut it up in 99 parts. Once I got through with this thing, I'm like 'This is like irritating sonic wallpaper.'
Which instruments did you use to make it?
Everything that I carry around in that red bag that I dump on the ground when I'm playing a drum gig. Then there's some ring-modulated guitar stuff. That's really all it is: percussion and some heavily deformed guitar, but rudely deformed and very primitive electronics. I think Curses and Igneity are milestones for me in terms of my own musical progression.
—Brad Cohan