FEATURES
Vivien Vinyl of The Dents on Early Cincinnati Punk and Her Double Life at a TV Station
By Jen B. Larson · January 16, 2020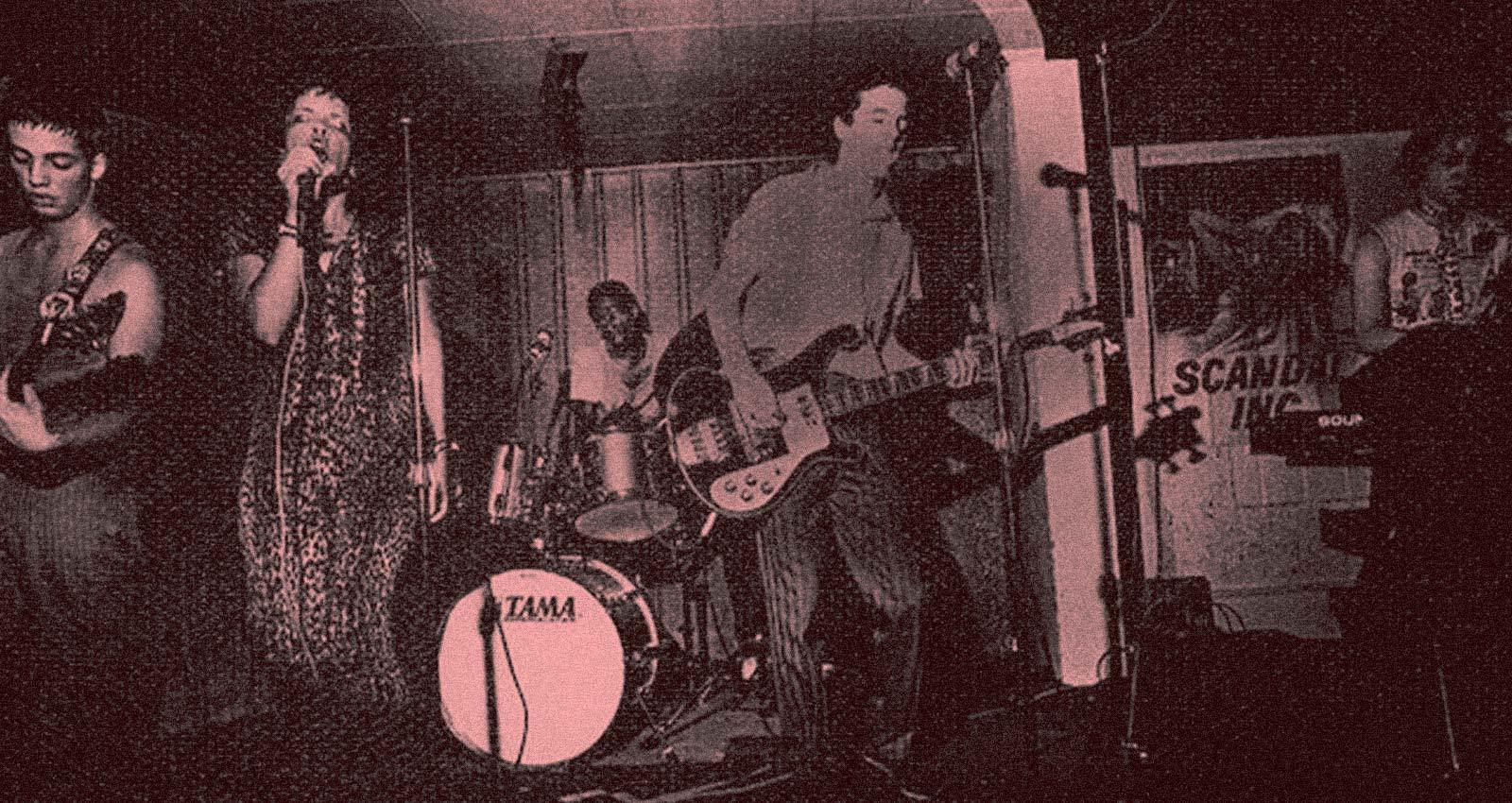 In conversations about the early American punk canon, the average person may deify bands from New York, Detroit, D.C., and California—and that's about it. But, as diggers know, there were scenes across the U.S. (and worldwide, of course) that proliferated in the late '70s and early '80s—and the Midwest had more to offer than just the now well-known Detroit proto-punks the Stooges, the MC5, and Death. Part of the ongoing punk project, particularly in the last two decades, has been the rediscovery—and reissue—of all kinds of forgotten sounds from this fertile time.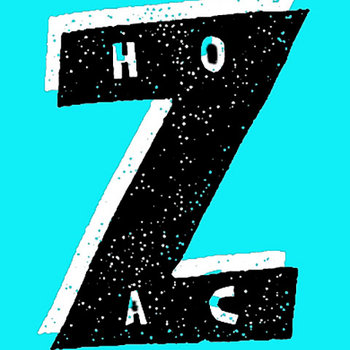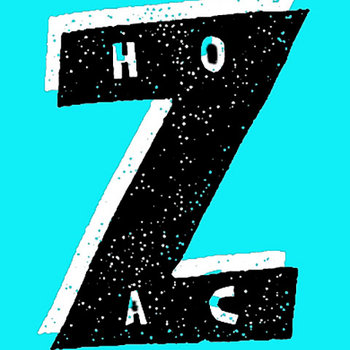 Merch for this release:
Vinyl LP
We Were Living in Cincinnati, a joint effort from Cincinnati's Herzog Music and Chicago label HoZac Records, is a fine continuation of this tradition. A decades-long curatorial project by Peter Aaron (of Chrome Cranks) who began collecting records and tapes from the local Ohio scene as a teen, the reissue compiles previously-unreleased underground sounds from 1975 to 1982.
Vivien Vinyl (aka Vivien Rusche) sang in a handful of bands in the late '70s, including The Dents (featured on We Were Living in Cincinnati) and Alterior Motives. She was one of the only women in the male-dominated Cincinnati punk scene (which connected to many other scenes across Ohio and the U.S. at large)—and lived a double life. As well as being a punk singer, she was a Channel 12 news videographer.
At that time, being punk was truly both an aesthetic and an ethos. Instead of the radio-popular rock of the time with all its bombast and technical frills, its practitioners played sometimes sloppy and always energetic but minimal music. "It was a reaction to prog rock," Vinyl says over Skype. "The long drum solos and the long guitar solos and the Pink Floyds and Yes and stuff like that. So it was absolutely a reaction to all that long-winded stuff. So when punk hit, many of us just said 'Yes!'"
While punk fashion may now be so mainstream as to have been celebrated at the Met Gala in 2013, Vinyl recalls that her mullet at the time was too much for the people she worked with. At Channel 12, she says, "They did not like what I was doing to my hair! They slapped me on the night shift so fast… where fewer people would see me."
"These people couldn't believe their eyes," she says. "Now it's like everyone has pink and blue hair and green hair and stuff." She also remembers a time when she and her friend would stir food coloring into white nail polish and people would treat them like they had lost their minds.
Punk was necessarily political, too, for Vinyl. "It was an economic statement. It was not so much a cry for help, but a cry for change… it was across the whole world. Like, so many people were so poor they couldn't pay their rent. So much change needed to be made. And it seemed like our voices were really heard," she says.
While the New York and L.A. art scenes had more money and got more attention, they were always missing what came easily to Cincinnati: punk without pretense. In Cincinnati in the '70s, mostly no one was playing punk to get famous or impress a record label. They were playing for fun, and because they were truly sick of the status quo. In the liner notes of We Were Living in Cincinnati, Aaron writes: "What struck me most about punk in Cincinnati versus punk in the New York area is that in Cincinnati it meant more to be a part of it… This was the real DIY, the kind that all the cultural scholars talk about now."
"I thought it was just for us and just for fun," Vinyl says. "It never occurred to me to record or to have higher goals. Because I thought, well no one would want to listen to us… I thought there was no point in it."
Merch for this release:
Vinyl LP
This doesn't mean that she didn't brush shoulders with scene icons, though. Vinyl recalls a time when the Ramones came to town and Dee Dee and Tommy drank a collector's wine—from one of Elvis Presley's cellars—that she had recently reported on for work. The libation was, of course, called "Elvis Wine," and inspired a song by 11,000 Switches, which also appears on the comp.
Vinyl also once tricked Gang of Four's manager into flying her to New York. The British group was in town playing a gig, and had come over to her house for a party. "The manager asked me, 'Can I use your phone?' and I said, 'Sure.' So, he was in the front room on the phone all night during the party. And the rest of us were just partying as loud as can be," she remembers. "And then they left, and after he left, I saw he left his little black book. And you know, without that, he was dead in the water. He needed it," she says.
"From Cincinnati they went on to New York City. So, of course, [at that time], I was giving everybody my phone number, my address. You know, we didn't have emails, [so I was] saying 'Keep in touch, let's all know each other.' So they were able to call me from New York City to say 'We need our address book back!'," she laughs. "And I was so mean. I said, 'Well, that's too important. You're gonna have to fly me up there to hand it to you in person, make sure it doesn't get lost.' And they did! And so I went up there with them, and it was so fun!"
Merch for this release:
Vinyl LP
In the '70s, without email and social media (or even scene bibles like Maximum Rocknroll's Book Your Own Fucking Life), booking shows and tours was much different than it is today. That doesn't mean scenes weren't deeply interconnected, though, laying the groundwork for what is now an international DIY scene. "In the beginning there were parallel scenes," says Vinyl of her own experience. And then, once bars and clubs started opening, people started bringing all these bands from other Midwest towns. And the big explosions happened, and somebody somewhere knew how to get all these bands in. It was so cool to make this network, to know that other small towns were doing exactly the same thing."