FEATURES
In "Nothing But the Music" Writer Thulani Davis Creates a Space on Both Sides of the Stage
By Piotr Orlov · February 09, 2021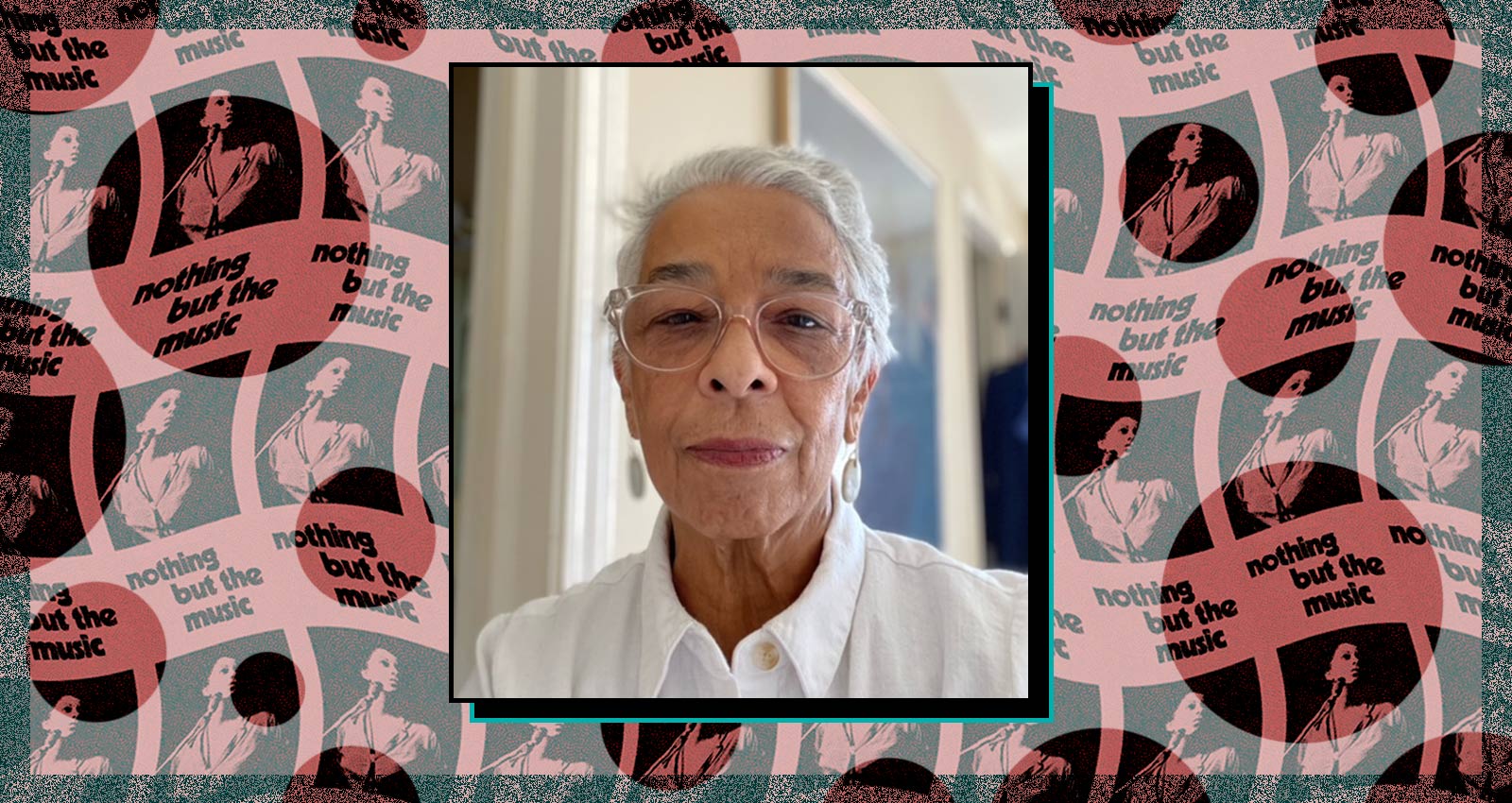 Thulani Davis is one of music's grandes dames of letters. She is a poet, a playwright, journalist, and storyteller for whom music has been a solace, muse, creative encounter, and, above all, beloved subject. Davis's words have shared stages with the music of some of America's greatest improvisers (Cecil Taylor and her late husband Joseph Jarman, to name just two), provided librettos for operas (by the Pulitzer-winning composer Anthony Davis, a cousin), filled column inches in one of the great music-critical publications of the late 20th century (The Village Voice of the 1970s and '80s), and earned her a Grammy as the first woman to win for liner notes on the 1992 Aretha Franklin box set, Queen of Soul: The Atlantic Recordings. Many of Davis's sentences and verses have been powered by her recognition of music's many-pronged reach, the harmonies and dissonances rich with continuity, meaning, and power.
Many of Davis's sentences and verses have been powered by her recognition of music's many-pronged reach, and in a new book of poems, Nothing But the Music from Blank Forms Edition, she weaves together scenes from an interconnecting world of blues, jazz, soul, and punk. There are stanzas about, or inspired by, concerts she has witnessed; from the Bad Brains at CBGB's ("the crowd thought death / in two minute intervals") to Roscoe Mitchell leading an all-star assemblage of creative musicians at Studio Rivbea ("fast city in ya music/ hear it cry fast mournful cries/ violins step in /I hear ya fast city /music of the way back /way out ahead"), and a playful love-letter to the sound of soul and the Commodores ("the tasteless fleshiness of the seventies/ can be redeemed if you just learn to zoom"). Davis writes of Thelonious Monk's obituary in the Voice from 1982 ("The secret's in Billie's photo / Or the back roads of divine healers / Gone the way of God") and transcribes a verbatim conversation with pioneering jazz drummer "Papa" Jo Jones right before he passed in 1985, set to verse: "You see I played music / with folks who could stand up / with nothing but the rhythm." She also pens a juxtaposition of the 1992 Los Angeles riots with a classic beat on the radio: "will we burn it down on Saturday / or dance to the Rhythm Revue."
"I guess great Black music helped me understand that my eclectic taste was as it should be," Davis says from Madison, where she is a professor at University of Wisconsin's Department of Afro-American Studies.     
Nothing But The Music bridges Davis's relationship to music as both a knowing observer of performances and an active participant in them. Davis embraced the latter role early, while still a student at Barnard College in the late 1960s, when she and the late Ntozake Shange (lifelong best friend and frequent collaborator), were encouraged by Gylan Kain and Felipe Luciano, two of the original Last Poets, to perform their poetry with rhythm.
"We had met all these Puerto Rican poets and went to churches in East Harlem [for readings] being the only people who were performing in English," Davis remembers. "Gylan and Felipe came to Columbia and tried to teach us how to do what they did. They were memorizing stuff and doing it with conga drums, but also doing choruses with each other, which is something we ended up using." Davis and Shange were plugging into the mixed-discipline zeitgeist of the Black Arts Movement, following the footsteps of Amiri Baraka, who recorded poems backed by the free jazz New York Art Quartet and collaborated with Sun Ra's Myth Science Arkestra.
They moved to the San Francisco Bay area upon graduation, where, Ms. Davis says, "it was kind of the norm to work with a conga drummer, at least at Black political readings." Soon enough she was on stage with her old Columbia classmate, the saxophonist Plunky Branch and his group Juju (later Oneness of Juju): "That was my introduction to working with people who improvised." By day, she was a reporter for the San Francisco Sun-Reporter, covering local post-civil rights and Black nationalist issues of the day (most famously, Angela Davis's involvements in the Soldead Brothers case). The mixture of creative social spirit and attention to journalistic detail fuels her refrains, though the words carry a familiar authority and rhythm regardless of Davis's artistic standpoint.      
Two poems from Nothing But the Music involving the legendary pianist Cecil Taylor brilliantly illustrate  Davis's multifaceted vision and voice. "C.T. At The Five Spot" fuses impressionistic reportage of an April 1975 gig ("it's about a terrible command performance of the facts / of time & space & air"), personal reflection ("I have heard this music / ever since I can remember…facing the dinge of spots & twofers / in the night/music/in the night/music have I lived"), and description of the musical performance ("ripple peddlin' / stomps taps of feet slick poundin' out / total distinction between/keys & sticks / between funk & the last song/he romps in beauty / the player plays"). On the other hand, 1978's "C.T.'s Variations" invokes tradition, or "quilted histories," to accompany the maestro's clusters: "some springs the Mississippi rose up so high / it drowned the sound of singing and escape".    
The pianist's perseverance remains a source of inspiration for Davis—"I keep a portrait of him wherever I live," she says, "to remind me: 'Keep doing your thing.'" It was on-stage with Cecil and his often overpowering band that Thulani Davis internalized a way of engaging improvised sound that has served her as both performer and chronicler, of not waiting around and "just getting in the fray. I heard that space for me, or… I made a space. Because you make a space in the music."