FEATURES
The Tuba-Driven Doom Metal of Dan Peck
By Brad Cohan · February 13, 2017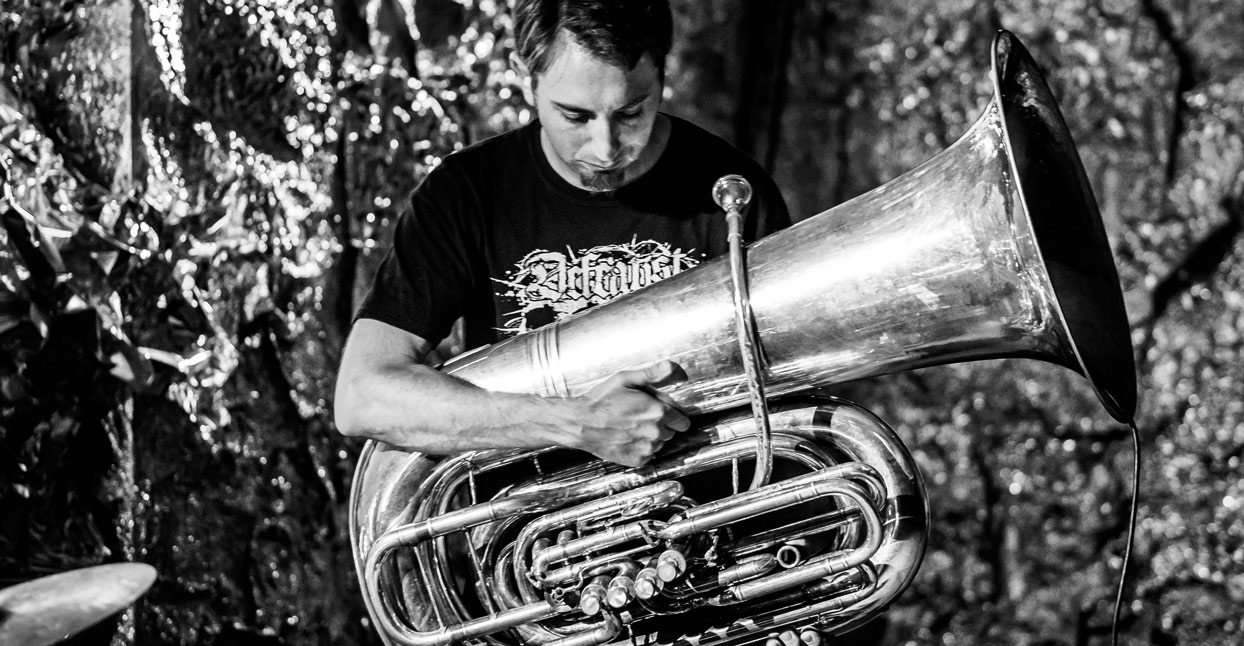 Just last week, Jon Wiederhorn meticulously traced the history of doom metal in his Bandcamp Daily piece, Doom Metal: A Brief Timeline. As that story proved, the subgenre is vast, with plenty of room for both genre traditionalists and left-field outliers.
Brooklyn-based tuba player Dan Peck falls squarely into the latter camp. For roughly the last five years, he's been melding doom's slow-crawling bludgeoning with elements of jazz, minimalism and noise. And while "tuba" isn't exactly the first word doom metal brings to mind, Peck—with his trio The Gate, his solo tuba record, and a hodgepodge of other releases on his label, Tubapede—has managed to deconstruct the genre, working within an unconventional setup without relinquishing any of doom's heaviness and brutality. Call it doom-jazz.
"The concept for The Gate developed over time with Tom and Brian," says Peck, referring to the other two members of the group, upright electric bassist Tom Blancarte and percussionist Brian Osborne. "I had an idea of a group that would be just low instruments with no discernible melody."
Instead of citing doom metal titans like Sleep, Saint Vitus, or Black Sabbath as inspiration for The Gate, Peck's reference points are strictly avant-garde jazz. "[It was] sort of like Bill Dixon's Thoughts, but with no trumpet," he explains. "I was writing pieces that intimated that sound-world, but the composition-improvisation relationship was always fluid. Tom and Brian as players influenced both my writing for the group and the overall concept in general."
First formed in 2008 under the less-foreboding guise of The Dan Peck Trio, the threesome debuted with Acid Soil (via the Heat Retention imprint). Although Peck was a doom metal novice—his initial training was in classical studies—the brutal and blackened low-end pitch belching from his tuba proved just as noxious as any sound a guitar could make. His foray into fusing doom and jazz, and, ultimately as he explains, "transitioning into more jazz/weird music," was due in part to the downtown New York City experimentalist and John Zorn cohort Jeremiah Cymerman, who mixed Acid Soil. "He hipped me to a bunch of doom metal stuff I had no awareness of at that point," Peck says. "After years of practicing technical and virtuosic material—which, on tuba, ends up being rather high in the range—it made sense to go 'back to basics' and focus on the sludge and soup of the lower end of the piano and beyond. So it was a natural marriage between what I was doing and the detuned/drone aesthetic of doom bands."
With Cymerman, an extreme-music obsessive who leads dark experimental improvisers Bloodmist and Pale Horse, shepherding Peck's path, the tubist traded the "Dan Peck Trio" moniker for The Gate. 2012's Destruction of Darkness and Vomit Dreams followed before the trio expanded into a quintet, joining forces with a pair of fellow Brooklyn DIY avant-jazz noisemakers, Child Abuse bassist Tim Dahl (also of Lydia Lunch Retrovirus) and trumpeter, Nate Wooley. The result was 14's Stench, a one-off that, with the new additions in the fray, took a more free-form approach; The Gate shed its bottom-end heavy, funereally-paced precision for a structure-free, firebreathing set of gnashing noise.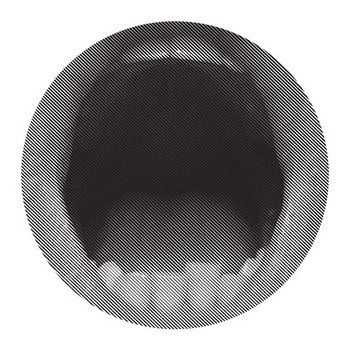 .
00:10 / 00:58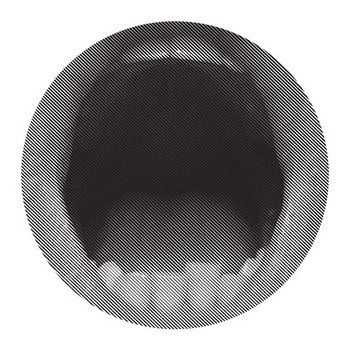 At the same time, Peck, in conjunction with local luminaries like Dahl and Wooley and other metal-tweaked projects such as Premature Burial (with piccolo trumpeter Peter Evans and saxophonist Matt Nelson of Battle Trance) and Earth Tongues (with percussionist Carlo Costa and trumpeter Joe Moffett), were laying the foundation for a vibrant movement, one that crystallized through Peck's label, Tubapede Records.
A launch pad for records by The Gate, as well as Peck's own endeavors and duo sets, plus solo efforts by his bandmates Blancarte and Nelson and the forthcoming record from violinist Erica Dicker, Peck has used the label to quietly document a scene of on-the-fringe players who are creating uncompromising music. The label's mindset is pro-community and staunchly DIY. "The selections of artists for the label is pretty whimsical and/or personal. The (label's) mission might be to release stuff that wouldn't usually get major label representation."
Tubapede's initial trifecta of releases illustrates Peck's 'out' sensibilities. On the two lengthy pieces that comprise Solo LP, Peck put forth a chilling portrait of the bottom-heavy sonic terror his lone tuba and clattering effects stash can create. Envision the entrancing drone buzz and hum of Sunn O)) with tubas replacing its guitars and you're getting close to the net effect.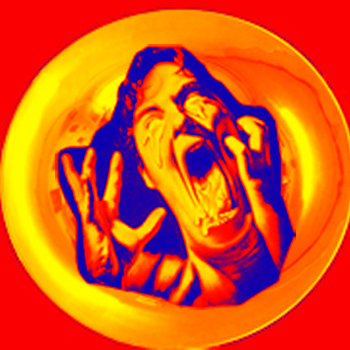 .
00:10 / 00:58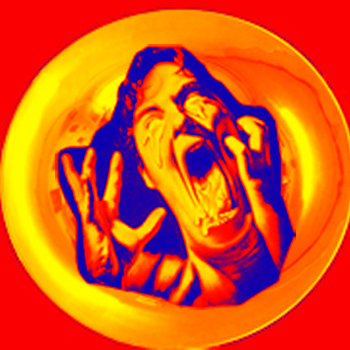 Merch for this release:
Vinyl LP
Solo LP was followed by Blancarte's nightmarish The Shortening of the Way, an amplified upright-bass-only set where beefy bass plucking was nowhere to be found. Instead, Blancarte invoked the scorched-earth viola salvos of John Cale on The Velvet Underground's signature "The Black Angel's Death Song," hissing, scratching, and scraping the strings with abandon through the record's pair of marathon compositions.
Next up was Peck's Premature Burial bandmate Nelson's Lower Bottoms, a rapid-fire mishmash of gyrating and darting saxophone fury and pedal-pushing thunderous noise. For Peck, solo records are crucial to his freethinking approach when it comes to Tubapede's aesthetics. "I think solo improvisation is one of the more transparent and self-effacing statements a musician can make," Peck explains. It's not entirely dissimilar to a painter's self-portrait, telling you what the artist thinks of him or herself while also giving you a glimpse into their attitude toward the general craft of painting. Does someone lose themselves in the process, or does the act itself become an object of self-obsession?"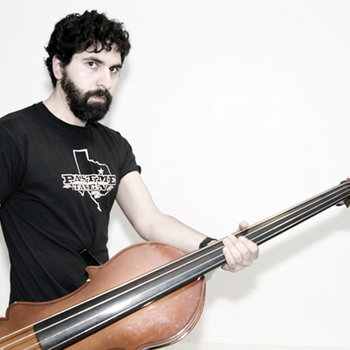 .
00:10 / 00:58
Merch for this release:
Vinyl LP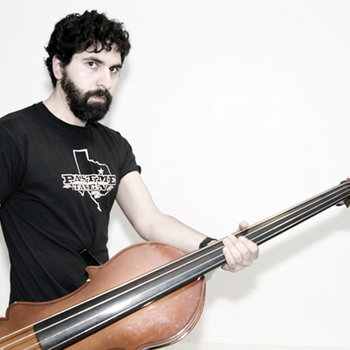 In late 2016, The Gate scaled back to trio mode for Island Virus, its fifth album (six, if you count The Gate Live!). Arguably their best record to date—as well as their most sonically immense—Island Virus's plodding doom and gloom horror suggest the Melvins' 1992 sludge-metal classic Lysol as made by minimalists under the influence of jazz and classical music. With Blancarte and Osborne serving as the both steadily pummeling and free-improvisational zigzagging anchor, Peck takes center stage to shell out apocalyptic rumbles from his tuba. There is a method to his madness—part planned, part off the cuff. "I added amplification and effects to my setup over time, initially in response to Tom having essentially an electric instrument," he says "So it was a volume issue at first. Distortion, reverb, and ring modulation followed, all Electro-Harmonix. I go from very light distortion, which can approximate the timbre of overblown brass, to totally tricked-out, where it doesn't sound at all like a tuba. I've learned some tricks and certain settings over time. But I definitely enjoy just turning knobs randomly and seeing what happens."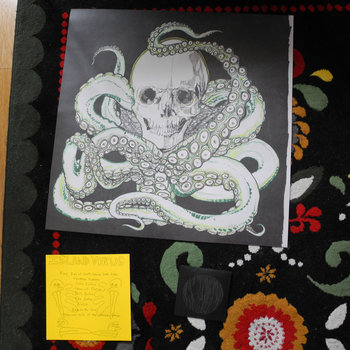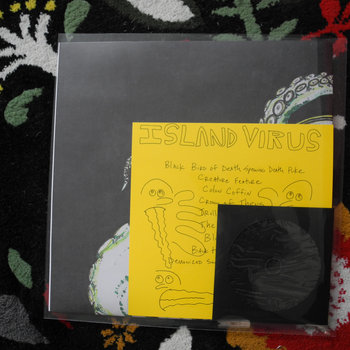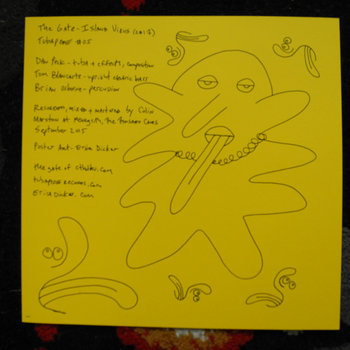 .
00:10 / 00:58
Merch for this release:
Compact Disc (CD)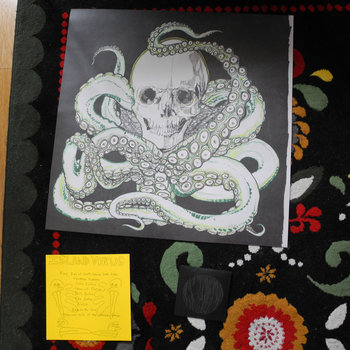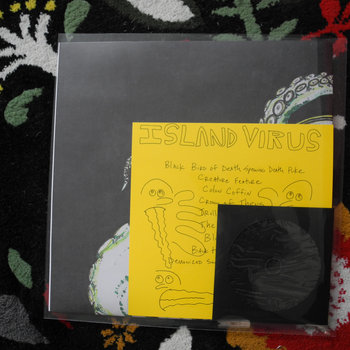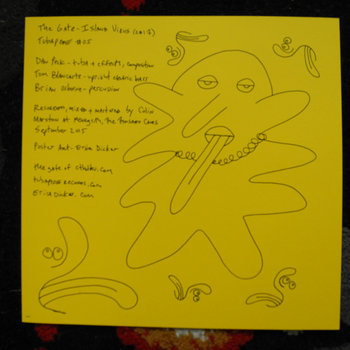 Along with Island Virus, Tubapede is gearing up for a busy 2017. On Peck's slate is the DVD release from composer/drummer Michael Evans and choreographer Susan Hefner, who operate as MESH. As Peck explains, what MESH creates defies classification—a trait that makes Tubapede the perfect outlet for the duo to showcase its experimental leanings. "There's definitely a Dada element of absurdity and dry humor, but there is also a lot of corresponding construction alongside the constant stream of deconstruction. Michael and Susan are constantly pushing the 'chaos button' and within the context of a safe environment (not too many sharp objects!) the results are well beyond the limits of most people's imagination."
Peck is also prepping the May release of yet another solo record, a set by the aforementioned Dicker, a forward-thinking violinist whose credits include working in groups led by Anthony Braxton and in Katherine Young's Pretty Monsters.
Peck is especially fond of Taking Auspices, Dicker's Tubapede debut. "Erica is an awesomely talented violinist and I'm really proud of her record," he says. "Her solo pieces are evocative of folk music from a distant culture or landscape; very personal and private, with a lot of space, both musical and metaphorical. For me, it's some of the more visual-inducing music I've heard in a while; it would be very effective as soundtrack to a semi-abstract film.
—Brad Cohan