FEATURES
Country/Reggae Legends Souled American Are Ready To Blow Minds Again
By Richard Gehr · July 27, 2023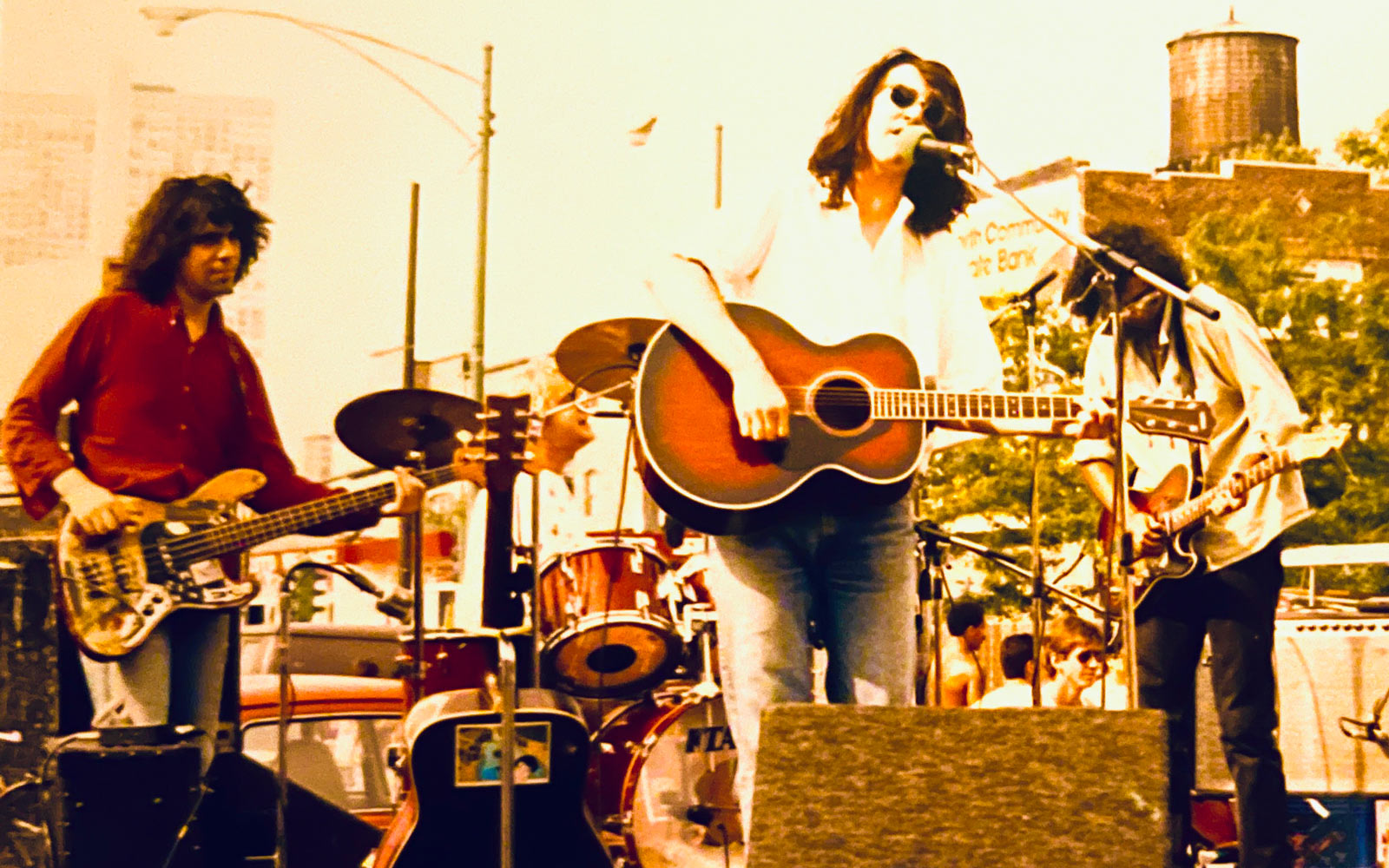 Souled American ambled onto the late '80s Chicago scene as the first—and easily the most artistically successful—country and reggae hybrid to roll down the pike. Beginning with 1988's Fe, the group—a quartet at the time—recorded their first four albums for Rough Trade over the course of a fertile two years. All six of their releases are imbued with haunted beauty conveyed through enigmatic lyrics and remarkable musicianship, even as half their lineup drifted away, leaving Chris Grigoroff and Joe Adducci to carry on alone. After releasing Notes Campfire in 1996, the band has languished in the background for nearly three decades, dropping only a couple of tracks and performing rather less than sporadically. Entropy, thy name is Souled American.
But happy days may be here again for Souled American, which made its debut on Bandcamp earlier this month. As longtime fan Jeff Tweedy of Wilco conveyed through his publicist, "Souled American's music has been too hard to find for too long, and it's about time these records blow people's minds again."
Moreover, Grigoroff and Adducci sound tantalizingly close to completing their long-awaited seventh album, which could be out "in a few months," they say. "I know it's been 27 years," Grigoroff explains over the phone from his Chicago home studio, "but we never stopped working on it."
Merch for this release:
Vinyl LP, Cassette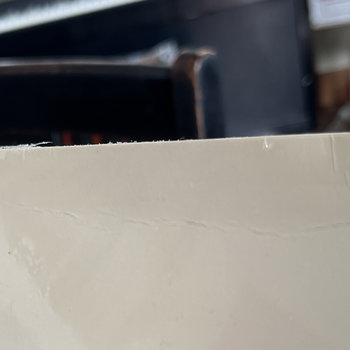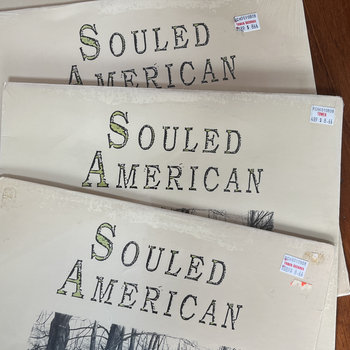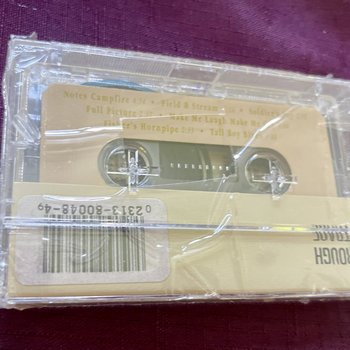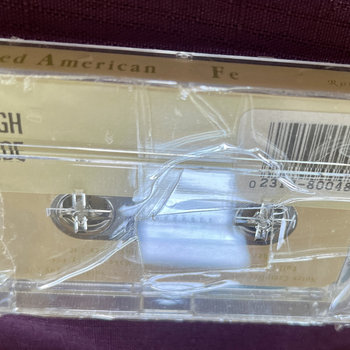 Prior to Souled American, the so-called alternative country sound was characterized primarily by the hard-charging, early '80s "cowpunk" sound of bands like the Blasters; Jason and the Scorchers; and Rank and File. At the time, Souled American was germinating in the regionally popular high-energy ska band Uptown Rulers, in which singer-songwriter Grigoroff and bassist Adducci bonded over their mutual admiration for country's tragic beauty and reggae's bubbly rhythmic entrainment.
Grigoroff and Adducci were raised in Charleston, Illinois, and became aware of one another's families through church. Chris's father was a radio man while the Adducci restaurants were local culinary staples. "My father brought pizza to Charleston in 1957," says Adducci, who still resides in Charleston but often joins Grigoroff to record. "It caught fire 'cause there was nothing like it in town at the time." Souled American slowly began taking shape when Adducci and Grigoroff started woodshedding their own songs after hours. "By '84, we're staying behind after every Rulers rehearsal, using all the equipment, just going nuts," Adducci recalls. "It was so cool, and we kept going from there."
Prior to the Rulers, Adducci had accrued professional experience playing bass at wedding receptions and VFW dances with the rather older Bill Boyer and his Country Flames. He'd auditioned for them at the urging of his mother, Vicki "Dolly" Adducci, a devoted country fan and a talented songwriter herself. (Joe delivers four of Vicki's heart-rending tunes on as many Souled American albums.) "I was 15, and I'd only been playing for like six months," he says of his days with the Flames. "I wanted to learn so bad that I wasn't resistant to it at all, even if it was kind of weird." Grigoroff's background included an early '70s stint with the Indian Creek Delta Boys, who specialized in the country and folk music of Central Illinois.
Souled American's original lineup coalesced in 1986, after Adducci returned from a year in Minneapolis. "I had this vision after meeting Joe," says Grigoroff, "this idea of a hybrid. I wanted to play some sort of country music, American music, inside the reggae we'd been playing, because those were my roots." Grigoroff had met Scott Tuma, who possessed a ghostly electric guitar sound, while Adducci had encountered Jamey Barnard, whose superb drumming lent the band much of its reggae flavor, along with an appealing New Orleans bounce.
Merch for this release:
Vinyl LP, Cassette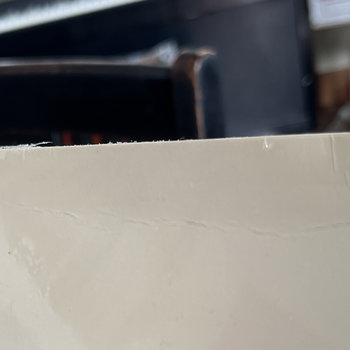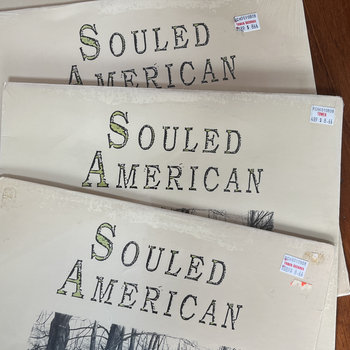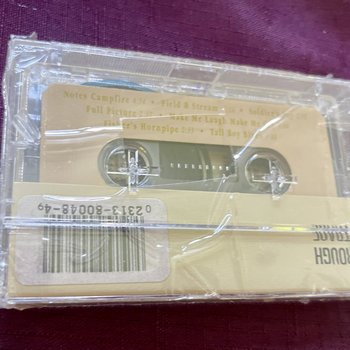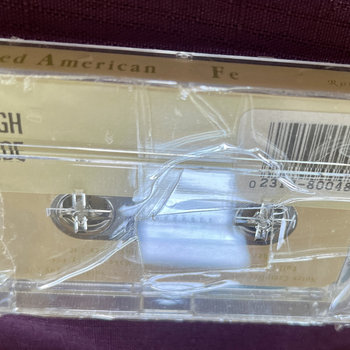 And so three years before Uncle Tupelo released their style-defining No Depression, Souled American was inventing alt-country through their loose-limbed and rhythmically akimbo approach. Producer Jim Rondinelli (Jayhawks, Eleventh Dream Day, Chris Stamey), who produced SouledAm's debut, caught them at an early show and quickly clocked them from their days in Uptown Rulers. "These characters show up onstage at the Lincoln Square street fair," Rondinilli says. "I recognized the gear, but the band looked different. Everybody's got on a pre-grunge plaid flannel shirt, and everybody's got way longer than shoulder-length hair covering their faces. I hear Joe's instantly recognizable bass, and I see the singer toking backstage, and it's Chris. But what they were doing had little, or nothing, to do with what they'd done in Uptown Rulers. They were dirty, they were funky, and they were swampy as hell."
After snagging a Rough Trade contract, the group proceeded to release a trio of downright extraordinary albums at relatively warp speed over an emotionally taxing 18-month period. "We always felt so lucky we got signed by Rough Trade," Chris says. "This British company seemed to understand our country element, where over here it was kind of being rejected at the time. They released us over in Europe, and we couldn't have gotten a better deal than that. We just couldn't keep it together."
"Notes Campfire," which kicks off their 1988 debut, Fe (band slang for "feel"), includes a musical self-portrait in lines like, "Between the notes, echoes will loom." Adducci's bubbling bass and Barnard's second-line shuffles propelled deeply drawled poetic parables inspired by masculine hunting rituals and Sebastião Salgado's iconic photographs of Brazilian miners. They worked their magic on traditionals such as "Fisher's Hornpipe" and "Soldier's Joy," and stirred emotions with "She Broke My Heart" and "Make Me Laugh, Make Me Cry."
The title of 1989's Flubber referred to the deliciously clanky, rub-a-dub sproing of Adducci's six-stringed Fender VI bass guitar. "It was really rubbery," he says. "I didn't play fretless bass at all on Fe, and it turned out to be a catalyst for movin' on." Fe's promise paid off in a record that suspends emotionally dense songs in a detailed sonic aspic, with the instrumental "Marleyphine Hank" a dead-on self-descriptor. If Souled American wanted to play reggae like the Clash played reggae, as Grigoroff told Yeti magazine in 2006, Flubber is their Sandinista.
Merch for this release:
Vinyl LP, Cassette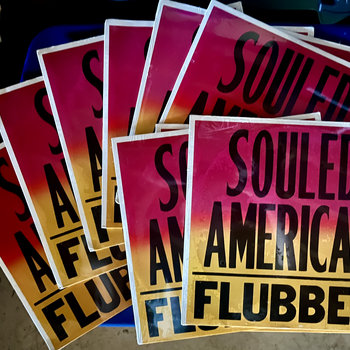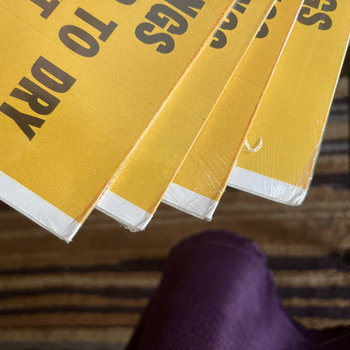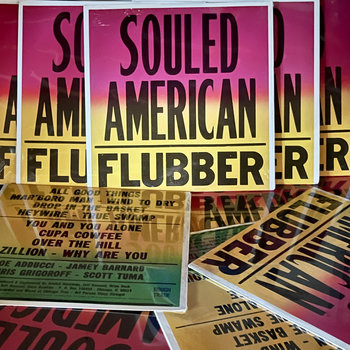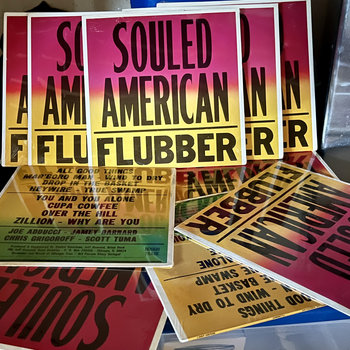 "Joe and I did a lot of the prep work for Flubber while we were making Fe," Grigoroff says, "and we got it going before we brought it to the band. Flubber was the most fun album to make we ever made." Problem was, neither of these releases sold very well, and Rough Trade was heading toward bankruptcy. 1990's Around the Horn may have been a rush job—"I thought we should get it out right away just in case we got dropped before we could release it," says Grigoroff—but it sure doesn't sound like one. The title nods to guitar parts that mimic the stately feel of marching-band horn lines, while their "Six Feet of Snow" cover marinades Little Feat's coked-out original in Robitussin. Languid tempos were starting to prevail, and a changing sound was afoot. The band spent much of 1990 opening for Camper Van Beethoven, who took to parodying them as "Stoned American."
Horn's downtempo drift continued on 1992's Sonny. The band was at loose ends, without a record company, and anxious to get back in the studio. They ended up with a slow-motion covers album including track written by John Prine, George Jones, the Louvin Brothers, and Vicki Adducci. "The theme of Sonny was, We're the sons of all this great music we love," Adducci says. "It came from workin' the tradition." Rough Trade founder Geoff Travis financed Sonny himself but could only secure European distribution. At which point Barnard decided to spend more time with his family, and split.
The tiny German label Moll came to the rescue for Souled American's final two albums, 1994's Frozen and Notes Campfire in 1996. The music is slower and more bitterly beautiful than ever, with each note and syllable a glacial jewel of almost trance-inducing economy. "We listened to Fe together the other day and said, 'This isn't slow,'" Grigoroff says. "Everybody said Fe was slow, but we didn't know. But I gotta say, we called Notes Campfire 'The Blob,' and it does sound slow. And 'Downblossom' on Frozen sounds kinda slow. So I would say the last two records got pretty slow." Not that they noticed it at the time. "We were kinda in our own headspace," says Grigoroff. "It kinda gets away from you sometimes, when nobody else is around." While Tuma's faux steel guitar remained a vital element of Frozen, he appears only on Campfire's first and last tracks. As deliciously dirge-like as their last two records got, it's inaccurate to paint them as relentlessly slack. Faster grooves lurk with the languid tempo of "Rain Delay," while "Heyday" ("Heard a lotta talk about their heyday/ It's just the day that I yell hey") and other Frozen tracks are regular foot tappers.
Notes Campfire, Souled American's final album prior to its extended hiatus, shares its title with their debut's self-regarding opening track to create a circularity of intent without closure. Campfire's slowly choogling Adducci opener, "Before Tonight," can be heard as a haunting ode to the inevitability of the band's artistic and business decisions and a testament to Grigoroff and Adducci's immaculate tenacity: "The song before a voice/ A chance before a choice/ A lamp before a light/ Stuck with today beforе tonight." In 2019, Jeff Tweedy attested on YouTube: "The one song I wish I wrote is 'Before Tonight' by Souled American."
Besides Tweedy, Grigoroff and Adducci's legacy lingers in country-experimentalist fans of the group such as Richard Bruckner and Will Oldham. But influence doesn't pay the rent, and during our conversation Grigoroff more than once referred to Souled American as "the band that never had much help." And so, having had ample time to miss them, one can only hope that Grigoroff and Adducci's resurgence is right around the corner.