FEATURES
Sharhabil Ahmed's Reign Is Clear On "The King Of Sudanese Jazz"
By Dean Van Nguyen · July 14, 2020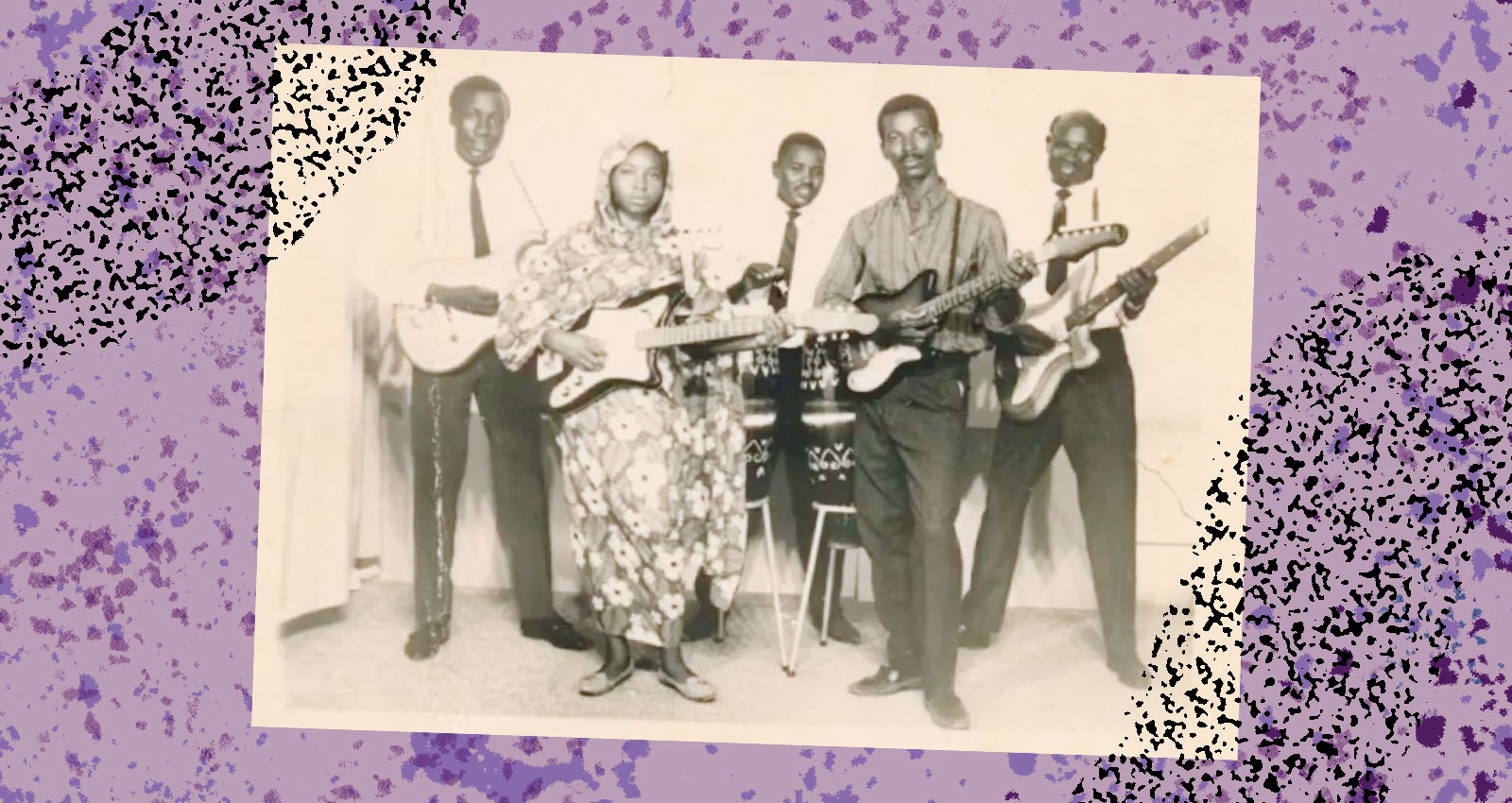 Plenty of artists have been dubbed kings and queens of their respective genres, but Sharhabil Ahmed might be the only one to have their crown awarded by a jury. As the story goes, the musician earned his title "The King of Sudanese Jazz" in a one-off contest of some kind that took place in the Northeast African republic back in the early 1970's.
"I guess they never repeated the competition and he kept the title," laughs Jannis Stürtz, founder of Berlin-based reissue label Habibi Funk. "I don't know what the rules were." What's undeniable is that the coronet fits comfortably on Ahmed's head. "He was, for the type of music that is now considered Sudanese jazz, the founding father and key person for that genre," adds Stürtz.
Sudanese music has historically been rooted in the madeeh, the Islamic tradition of praising the Prophet Muhammed in song. This filtered into the more secular haqiba music in the 1930's and '40s. Haqiba typically featured individual vocalists accompanied by a chorus and tambourine, its infectious rhythms were a fail-safe when it came to getting people up and dancing at social occasions like weddings.
Into the 1950's, Sudan enjoyed a rush of daring new artists. Luminaries such as Mohammed Wardi and Sayed Khalifa helped to modernize their music scenes by developing upon indigenous rhythms. Ahmed, though, operated in his own unique sphere. Listen to The King of Sudanese Jazz, Habibi Funk's latest release, and you'll hear Western rock 'n' roll, surf rock, and funk in its warm grooves. Ahmed is also noted for bringing elements of Ethiopian jazz, Congolese music,and the distinct sounds of South Sudan (an independent country since 2011) into the mix. In reality, Sudanese jazz has only a distant relationship with the sounds most listeners from outside the region would consider to be jazz.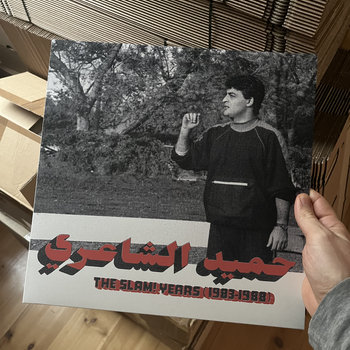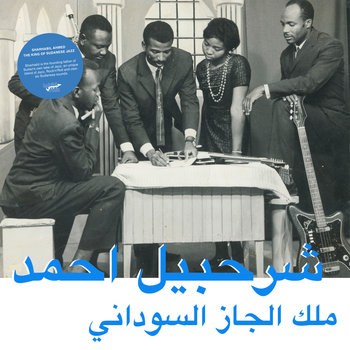 .
00:10 / 00:58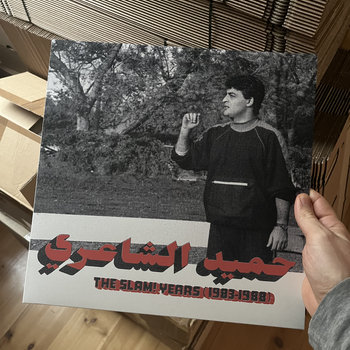 Merch for this release:
2 x Vinyl LP, Compact Disc (CD), Vinyl LP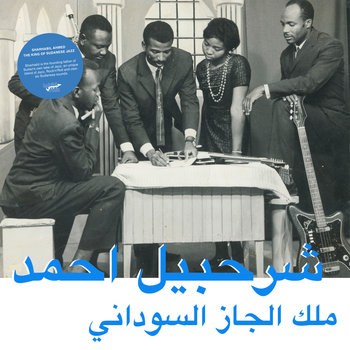 "I was the first one in Sudan who did this kind of music, like rock 'n' roll using guitars and not using instruments like the violin, the lute, or the tambourine," says Ahmed, speaking over the phone from Khartoum. "I came with the guitar to give Sudanese music a certain touch—a different color of music."
Born in 1935, Ahmed grew up in a religious household amidst the sounds of madeeh and haqiba music. As a youngster, he was influenced by Abdul-Karim Karouma, a famed Sudanese singer of the 1950's, and would go on to learn a variety of instruments, including the oud, a type of short-neck lute. But Ahmed also had an interest in the sounds and culture of Western rock 'n' roll, which he bore witness to via the short films that would play in cinemas before a main feature. Brought to life on screen, he saw the electrifying styles of Ray Charles and The Beatles, and dared to imagine how they might play with a Sudanese interpretation.
Even visionaries, however, need the right tools, and a big moment in the Ahmed story occurred when he got his hands on his first guitar. It was rare to find such an instrument in Sudan in the 1950's, so when he came across a British man about to leave the country and selling off his possessions at a private flea market, Ahmed was happy to relieve him of an acoustic six-string.
There was a problem, though: Ahmed didn't actually know how to tune an axe, never mind play it. But fate dealt him some fortune one afternoon while working his day job as an illustrator in the Ministry of Education. Peering out his window one day, Ahmed spotted some students from South Sudan jamming on various instruments, including a guitar. He struck a deal with the young musicians—teach him how to tune the guitar and he'd give them lessons on their mandolin and violin. Ahmed learned a scale and three chords that day. He continued to meet the group regularly, learning traditional songs from their home using the colloquial Arabic spoken in Juba, the capital of South Sudan.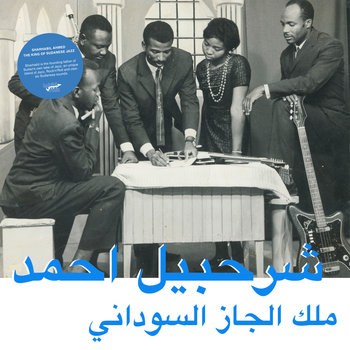 .
00:10 / 00:58
Merch for this release:
2 x Vinyl LP, Compact Disc (CD), Vinyl LP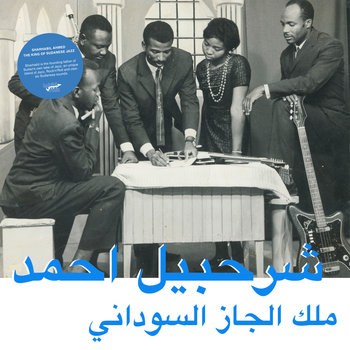 Determined to produce something akin to rock 'n' roll that people could dance to, Ahmed began performing his bold new sound with backing musicians in the late 1950's, operating as not just an instrumentalist but lead vocalist. In 1959, he received an invitation to perform at the newly built National Theatre in Omdurman. Organizers were skeptical when he proposed performing his own brand of rock 'n' roll, but an energetic rehearsal won them over. Introduced on the night as "Sharhabil Ahmed and his band," the group performed with guitars and mandolins, though no bass or drums. As Ahmed would claim in a 1977 interview, the set didn't feature the typical utensils of rock because simply "none of these instruments had been available in Sudan yet."
Ahmed and his band became relentless live performers. Such was their influence that The Scorpions—previously featured by Habibi Funk—managed to draw attention because of their similarity to Ahmed and his band, right down to the appearance of vocalist Abbas Darrag.
"We were very much influenced by Sharhabil, who was an established musician at the time, and we thought of forming a band similar to his," said Amer Nasser in an interview for the liner notes to Jazz, Jazz, Jazz. (Funny enough, Nasser was granted the title "The Prince of Sudanese Jazz" at the same contest that bestowed Ahmed with his kingship). "Vocalist Abbas Darrag from El Abassiya, who strongly resembled Ahmed in both appearance and voice, joined as singer and guitarist. From then on, we would often perform concerts in the El Abassiya area. Audiences thought we were Sharhabil's band."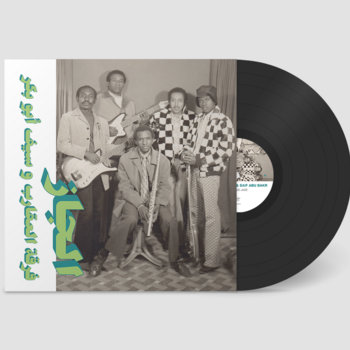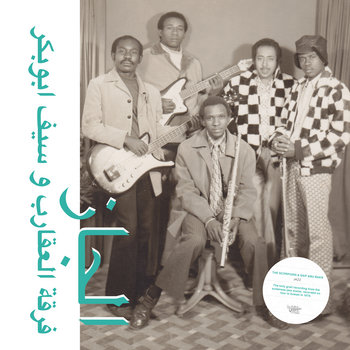 .
00:10 / 00:58
Merch for this release:
Vinyl LP, Compact Disc (CD)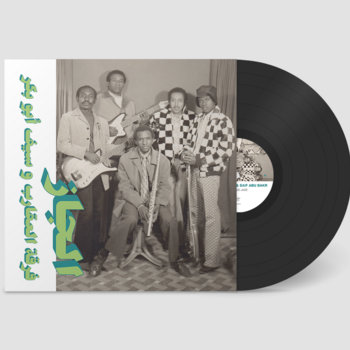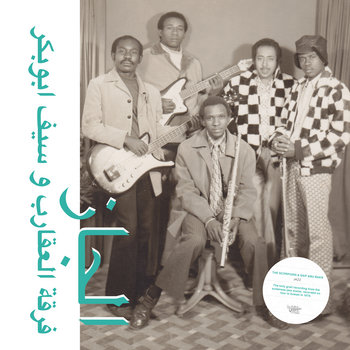 "The Scorpions started out as a band that was covering exclusively Sharhabil songs," explains Stürtz. "They organized concerts that cost only half the money to get into. Ahmed took them to court but only wanted them to stop playing his material, which they did and, eventually, they started recording their own songs and I guess there was no bad blood in the long run."
Ahmed says the songs that make up The King of Sudanese Jazz were recorded in the 1960's. Sadly, not many of his recordings have survived in such good condition.
"It was not so bad but at that time in Sudan there wasn't any professional recording companies for records," says Sharhabil. "This was in the beginning. So you can't expect the recordings to be in as good a sound anyway. But it's ok—we have this recording and we're happy we did it."
Sudanese musical ingenuity came to a halt in 1989, when a bloodless military coup brought a strict Islamist government to power. With a government ideologically against the arts, it became almost impossible for most bands to make a living off music, driving many musicians into exile.
Today, Ahmed's influence is as prominent as ever. When visiting his home in Sudan, Stürtz noticed he had just four records: two of his own and two autographed to him by Mulatu Astatke, asserting his influence on Ethiopian musical legend. Now that these seven compositions have been rescued, the reign of the "King of Sudanese Jazz" will be remembered through the ages.