ALBUM OF THE DAY
Mulatu Astatke & Black Jesus Experience, "To Know Without Knowing"
By Andy Beta · July 02, 2020
​
​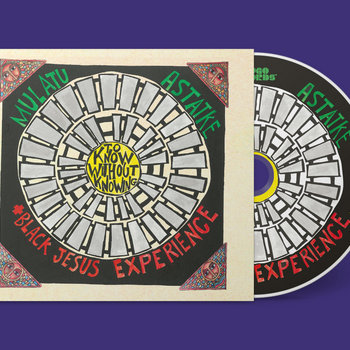 .
00:10 / 00:58
Merch for this release:
Compact Disc (CD), Vinyl LP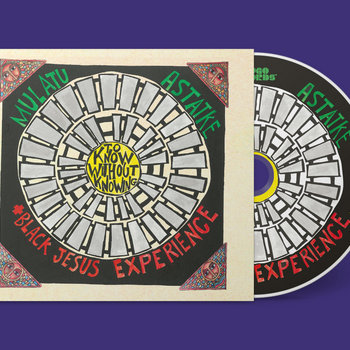 The pentatonic kignit modes that make up most Ethiopian music are sonically unique to that country, but thanks to Mulatu Astatke, the father of the genre, Ethio-jazz was a hybrid from the jump. Studying at Berklee College of Music in the 1960's, Astatke was drawn to the shimmering tones of the vibraphone from modern jazz and the kinetic conga drums of Latin music. So when he recorded his groundbreaking 1966 debut, Afro-Latin Soul, Astatke drew on these sounds and fused them with his own musical heritage to create something wholly unique. Ethio-jazz has remained flexible and open-ended ever since.
So it makes sense that Astatke collaborates so well with others—like when he teamed up with UK jazz-funk ensemble Heliocentrics back in 2009 for the instant classic Inspiration Information (featuring a young Shabaka Hutchings) and when he worked with Australian octet Black Jesus Experience in 2016 on Cradle of Humanity. On To Know Without Knowing, Astatke and that Australian ensemble are together again, instantly rekindling the fire of their first collaboration. "Mulatu" opens with a languid funk foundation, perfect for Astatke's contemplative vibraphone work (and on-mic humming). But as the piece unfurls, it flips to doubletime, and soon we're in a percolating groove perfect for Zimbabwean/Australian MC, Mr. Monk, who pays respect to the "survivors of genocide and displacement in this modern day playpen."
That pattern repeats throughout. Astatke and band build up a mesmerizing Ethio-jazz rhythmic bed that moves the body while Monk and stunning BJE vocalist Enushu Taye address the heart and mind. She's lithe and weightless on the nimble "Lijay" and stirring on the title track. But the centerpiece "Living on Stolen Land" is clearly her standout performance. "I got away with that bloody murder," she sings again and again, detached at first but revealing new worry and pain with each repetition, finally getting to the brutal chorus of "Ain't it grand?/ Living on stolen land?" The 10-minute piece ranges from brooding and fiery to calm, showing how Astatke and BJE follow one another almost telepathically. Lyrically inspired and musically assured, To Know Without Knowing, continues to expand the parameters of what Ethio-jazz can be in the 21st century, proving—as Monk puts it at one point—"Music a levitating force, of course."