FEATURES
The Legacy of Salar Salman, Kurdish Guitar Hero
By Peter Holslin · May 27, 2022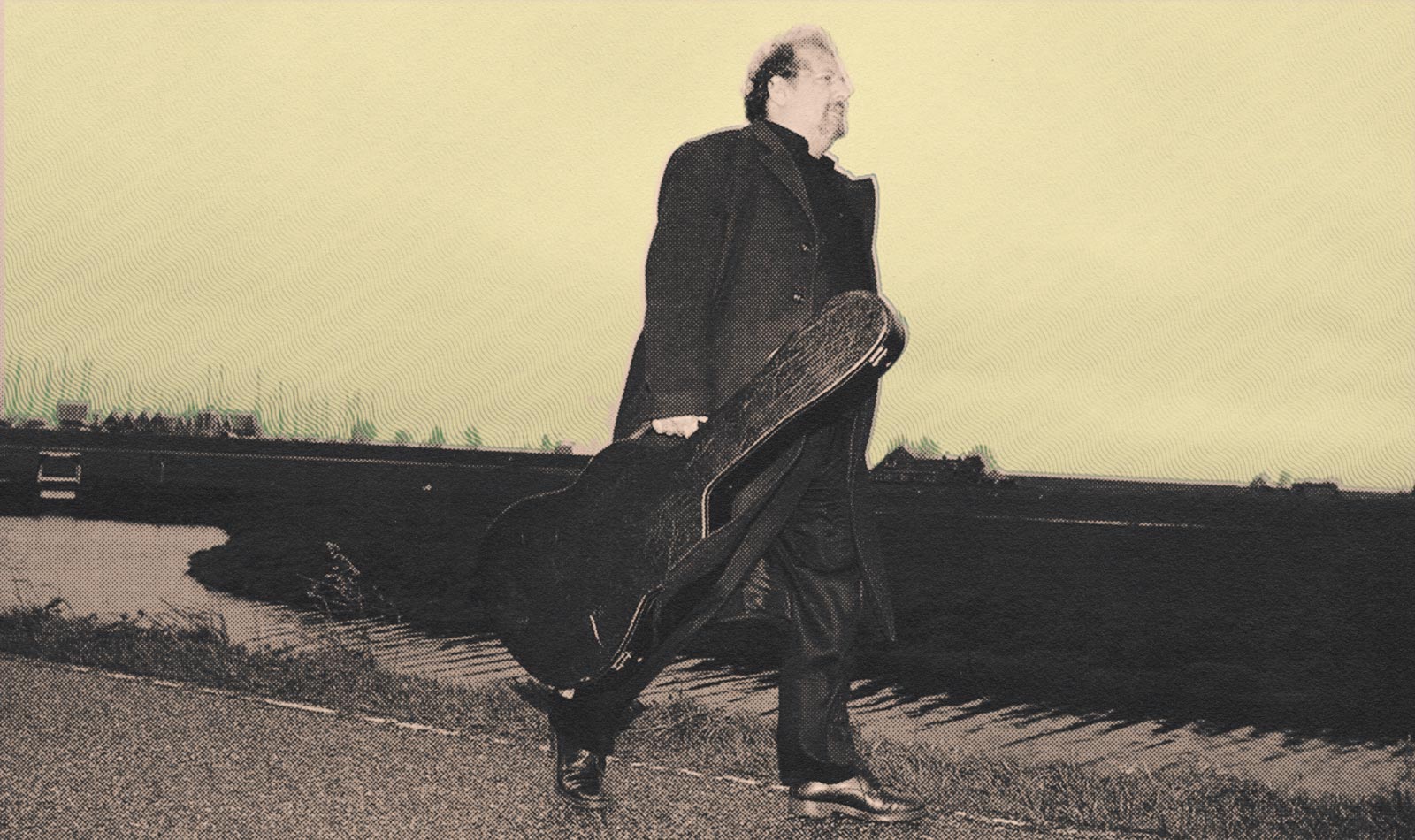 Salar Salman's music is a bounty of many flavors. Growing up in northern Iraq, the Kurdish guitarist and songwriter was inspired by everything from the elegant flamenco guitar of Spanish legend Paco Peña to the sleek rock 'n' roll riffs of Dire Straits frontman Mark Knopfler. After he moved to Amsterdam in the early 1980s, he formed a band with a Dutch pianist, a Moroccan bassist, a Spanish oboe player, and a drummer from Suriname—all of whom added their own flourishes to the group's jittery instrumentals and plaintive ballads.  
But for all his many influences, Salman's creative heart belongs to a single source: his ancestral homeland of Kurdistan. 
That much is clear on "Mam Lalo," a hypnotic cut from a new collection of Salman's music out this month on Dutch label Afrobotic Musicology. The track's drum-machine groove and squeaky maqam synths resemble the trendy '80s pop of the Middle East's Jeel movement, with a dash of reggae added in for good measure. But the lyrics reach deeper: Singing in Kurdish with shuddering intensity, Salman relates the story of a young shepherd in a mountain village who seeks counsel from a wise elder after a pack of wolves devour his flock.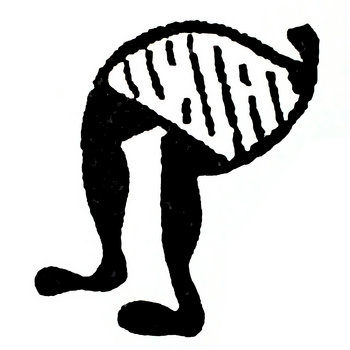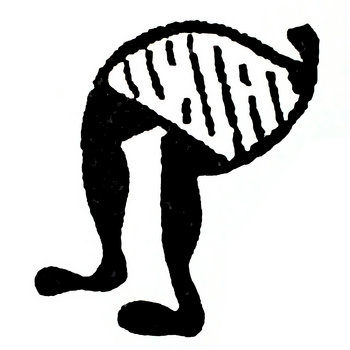 Merch for this release:
Vinyl LP
"He lost all his sheep and that's why he's tired and done," 63-year-old Salman explains to Bandcamp Daily in a WhatsApp video call. Like most of his songs, he notes that "Mam Lalo" is shrouded in metaphor: "Actually, I'm not talking about sheep—I'm talking about Kurdish culture. It's broken."
It's understandable if you've never heard of Salar Salman; this new collection is his first major release, after all. Seven of the eight tracks were recorded in the 1980s. They were taken off a long-lost cassette tape of recordings that Salman's daughter, Shirin Mirachor, recently found in a dusty shoebox full of old tapes in the back of a closet. 
"My mom always recorded music, and I think she shared [the tape] with a lot of family members. I'm not even sure if my dad knew about that tape," says Mirachor. She frequently works with West Asian and North African artists as part of her Netherlands-based foundation (A)WAKE, but she's never worked with her dad before. "It was strange because it's very recognizable music—I get very nostalgic feelings. But I never really properly listened to it. I guess when you're a kid you're like, 'Oh, music of my dad—don't bother me.'" 
Mirachor and her boyfriend, Moroccan electronic producer Cheb Runner, were so captivated by the music that they decided to make it an official release; on the album, Cheb Runner also contributes a club-friendly remix of "Mam Lalo." Now appearing in remastered form, Salman's songs stand out for their utter uniqueness. Some of them seem to draw from a million sources: The instrumental "Shirin" (which features his band, Shahrazad) distills Latin-style piano vamps, filigreed melodies a la Balkan or Greek music, and a funky drum solo all into one quirky, seven-minute earworm. Elsewhere, a solo Salman lays down gentle guitar phrasings and Ennio Morricone-esque wind effects, evoking a potent sense of longing for home. 
Merch for this release:
Vinyl LP
The region known as Kurdistan spans the borders of Iraq, Syria, Turkey, and Iran. It's been a breadbasket of civilization for millenia, and ethnic Kurds have long struggled for freedom and self-rule. Violent upheavals of ethnic cleansing and displacement have posed dire threats to Kurdish people, language and culture, but artists like Salman hold dear to their roots. Even under the repressive rule of Saddam Hussein in the early 1980s, he found a way to sing to his people.
"I would sing in an indirect way," he says, noting that it would have been dangerous to sing political songs at a time when Hussein's Baath Party regime was deeply hostile to the Kurdish population. "I would sing about love for a girl, and I would say, 'I am ready to die for you. I open all my life for you. Without you, life has no meaning.' The double meaning was not to real love, but my love to Kurdistan—I was ready to die for her."

Growing up in the city of Kirkuk, Salman was less drawn to traditional Kurdish music than he was to the guitar. The six-string captivated plenty of other artists in region at the time—including Egyptian innovator Omar Khorshid and Iranian psych-rocker Kourosh Yaghmaei—and Salman obsessed over American rock, Mediterranean folk, and pretty much anything else he could get his hands on while teaching himself to play on a clunky Spanish-style acoustic he bought at a local shop. Later, he moved to the arts-oriented city of Sulaymaniyah, where he got a better-quality ax and started garnering favorable comparisons to Carlos Santana. 
Merch for this release:
Vinyl LP
Salman helped support his family by playing regular concerts at schools and cultural centers. But as he grew in popularity, he also attracted negative attention from Iraq's fearsome mukhabarat secret police officers, who lurked outside Salman's shows and brought him in for interrogations about his lyrics. Sensing that his life was in danger, he fled the country in 1982, crossing into neighboring Iran before making his way to the Netherlands. 
Salman lost his guitar during the lengthy trip; Iranian border guards smashed it because authorities in the post-1979 Islamic Republic had banned Western music. But he managed to get a new one at the Amsterdam airport after approaching a guitar-toting European tourist and offering him a wad of cash. 
"I couldn't speak English. I just was saying, 'Me, refugee. Iraq, uh, politic…Money, no problem. Please, guitar,'" he recalls. "I didn't even want to buy the guitar. I just wanted to hold the guitar to play a little bit. It was like I was seeing my love again."  
Over the years, Salman continued to write music on his own while playing in bands around the Dutch capital. He still lives in Amsterdam today, and he also visits Iraqi Kurdistan—which is much safer and more stable now thanks in part to its autonomous status within the Iraqi state. Still, like any true artist, Salman resists being pigeonholed. While he himself is Kurdish, he's careful to note that the songs on his new collection reach far and wide to inspirations across the globe. "I call it Kurdish music because I'm a Kurdish guy," he says. "But it's not Kurdish music—it's music."