FEATURES
redveil Breaks Out of His Comfort Zone on "playing w/ fire"
By Dash Lewis · May 26, 2023
Redveil has reason to feel celebratory. In 2022, the then-18-year-old Maryland rapper and producer, born Marcus Morton, released his third album, learn 2 swim, which was immediately met with widespread critical acclaim. Morton produced the record entirely himself, layering synths, piano, and samples into undulating waves of sound. The lyrics on learn 2 swim explored a particular kind of existential melancholy, weary from past struggles and cautiously optimistic about his impending adulthood. Though Morton had been building a solid following online, learn 2 swim kicked his momentum into high gear. Now he returns with playing w/ fire, a boisterous album that's louder and more energetic than any previous redveil project. Playing w/ fire is a fun document of the tried and true tradition of teenage trash talk, an expression of confidence from a preternaturally talented, incredibly self-assured young artist.
Morton has always favored a Wall of Sound-style of production, but he pushes it to extremes on playing w/ fire. These beats take up the entire screen, each instrument blending into a massive harmonic swirl. "I approached it thinking about what the best way would be to blow out some venue speakers. Haven't blown out any yet, but we've gotten pretty close," Morton says jokingly. "In all seriousness, my thought process behind the instrumentals was just something that made people move." Morton and engineer Jaymeworld mixed the EP, working diligently to accentuate the production's noisier elements while retaining the music's accessibility. "Working with [Jayme] on this, the hardest part was finding a balance between loudness, distortion, and keeping it clean," Morton explains.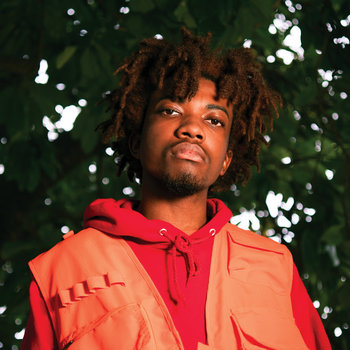 .
00:10 / 00:58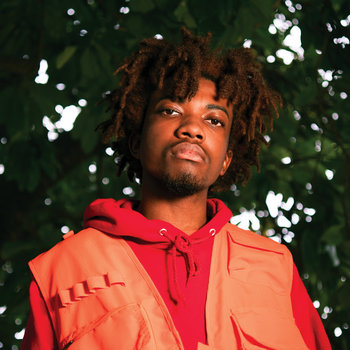 After the release of learn 2 swim, he immediately went on the road, opening for the likes of Freddie Gibbs and Denzel Curry for much of the year. Touring gave Morton a deeper appreciation for what he'd accomplished with learn 2 swim, but he felt a certain energy missing from his catalog. "I went on those three tour runs last year and had an absolutely amazing time, but left wanting more records for shows," he says. "This EP was an amazing opportunity to explore more explosive and simplistic songs as opposed to the meditative and introspective stuff that I usually do. I try to strike a balance and I think that happens, but I wanted to be super intentional about striking a balance after putting out a project like learn 2 swim." In order to do so, he realized he needed to change his approach to songwriting.
"From learn 2 swim [to] playing w/ fire, the process changed almost like night and day," he says. For previous records, Morton meticulously mapped out the sonic and lyrical themes, obsessing over details, and painstakingly crafting each song. But to achieve what he describes as "the fire in [his] chest"—that ineffable, soul-stirring, body-moving feeling—he had to get out of his head. He started toying with a "first thought, best thought" method to avoid overanalyzing things. "I stacked up voice memos of the very first ideas that came to my head when I started a beat and developed entire songs out of them later," he says. "I ended up with a bunch of songs that just felt really good, even if I wasn't going as deep lyrically as before."
.
00:10 / 00:58
On "giftbag," a pensive piano chord structure ushers in a twinkling dulcimer sample and stacks of wordless vocals. The kick drum sits in the absolute front of the mix while a melodic bassline and synth counter each other. The track is undeniably euphoric, especially when the song breaks open in the second half to reveal a wailing saxophone. On "black enuff," a collaboration with experimental rap bomb-thrower JPEGMAFIA, the first half of the beat features bleating psych guitars and heavily reverbed drums before switching into a mechanical 808s-and-snares pattern shoved forcefully into the red. It's easy to picture crowds losing their minds to these songs, nodding along with a screwface severe enough to freeze it that way.
Playing w/ fire has more of a comprehensive feeling than a unifying concept. "I wasn't going into it with any specific theme in mind," Morton says. "I was just doing records that felt right without trying to overthink it. I ended up realizing that sentiment itself was a perfect theme for the project." The album is meant to be played loud, to pump blood to your heart and remind you that it's alright—important, even—to find joy, to feel yourself, and to take risks. "It's important for me to establish sooner rather than later to my supporters that I am a guy that likes to bounce around creatively," Morton says. "No two projects will ever sound the same. Even if there's a safer option, if my heart is taking me a different way, that will absolutely reflect in my music."