FEATURES
The Distinctive Underground Electronic Music of Pole In Six Releases
By Daniel Dylan Wray · November 24, 2020
The distinctive sound of Pole—the electronic project of Stefan Betke—was born from an accident. After dropping his Waldorf 4-Pole filter on the floor it began to make strange crackling sounds. Rather than toss the defected piece of equipment Betke fell so much in love with the sounds it was making that he began to use them as a template for new sonic explorations. The name Pole was given to the project in honor of the misfiring filter. The combination of broken equipment with thoughtful manipulation and sparse-yet-potent production has resulted in a magical combination of glitch, dub, techno, electronica, and ambient.
In the 20-plus years that have passed since taking his distinct new creative direction, Betke has released multiple albums alongside running his own mastering studio, putting his ear for meticulous craft and detail to use for artists such as Laraaji, Theo Parrish, Wim Wenders, Richard H. Kirk, and Laibach.
To celebrate the release of his eighth studio album, Fading, here's a guide to the output of one of Germany's most pioneering underground electronic artists.
Originally released between 1998 and 2000 as three separate albums, this groundbreaking trilogy was reissued earlier in 2020, placing them all together as one 23-track collection. The albums were always intended as a trilogy, sharing an interconnected sonic framework across the years with each one attached to its own conceptual color (blue, red, yellow).
Under the umbrella of a single LP the connective force of the music is illuminated with sparkling clarity. The three albums manage to eschew genre convention, gracefully slipping from the grasps of easy categorization as the sounds swoop from whirring ambient to glitchy IDM to deconstructed electronica with the prominent, yet subtle, influence of dub reverberating throughout. Instead of utilizing throbbing basslines as the touchpoint, Betke uses the space and pace of dub rhythms—via reverb-laden spacey beats—and creates something surprisingly bass-free. Static hisses, crispy glitches, and crackling atmospheres are all given deeply spacious room to breathe. Betke manages to embrace sounds that many leave hovering in the background, embellish them, and promote them to lead characters.
Merch for this release:
Compact Disc (CD)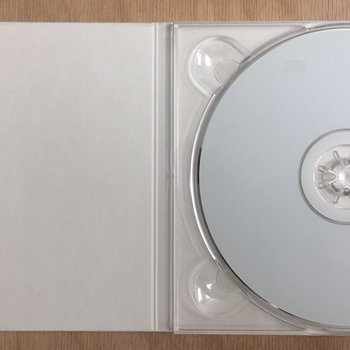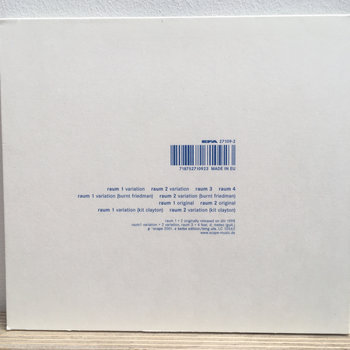 Room, rework, redefine. These are the characteristics of R, which is an ostensible remix album as much as it is an album of new material. "Raum 1" and "Raum 2," originally recorded back in 1996, make up the foundation of the album with Betke picking them up for a rework. Along the way two new pieces were formed in "Raum 3" and "Raum 4," with further reworkings of the original material by guests Burnt Friedman and Kit Clayton. Collaborating with guitar player Daniel Meteo, Betke cleans up somewhat the dark, dub-heavy glitch of the original pieces with Meteo's aquatic and choppy guitar parts meshing with the off-kilter bleeps. In all, the collaborative and reworked nature of the album offers valuable insight into Betke's method and approach.
A notable side-step from previous work, Betke breaks away from the lingering shadow of his pioneering trilogy by introducing an almost entirely new sonic palette of crisp, punchy beats that often veer towards hip-hop. There are also guest vocals from rapper Fat Jon, blasts of woozy saxophone, and heavy dollops of bass that echo throughout. The result is a record that at times flirts with trip-hop, especially on the vocal-led tracks, which unfurl via slower grooves and looser beats. Instrumental material, as heard on tracks like "Umbrella" and "Like Rain But Different," contain more of the familiar sparse glitchiness albeit filtered through a tonal shift that intentionally avoids the more familiar ambient dub-meets-minimal techno sound.
Merch for this release:
Compact Disc (CD)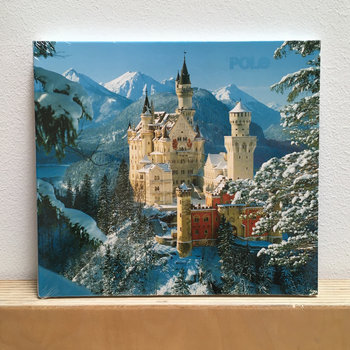 An album that contains some of Betke's most groove-based work to date, as well as some of his most innovative and satisfying, Steingarten is also an album that manages to be as busy as it is spacious, with his dub-inflected rhythms growing more complex and unpredictable. The opening "Warum" clanks and hisses as sparse beats crash into fuzz-coated guitars, whilst the propulsive cosmic chug of "Düsseldorf"—aside from paying homage to the birthplace of krautrock—creates a vast, tactile sense of space that feels akin to floating. "Jungs" is an expansive and ambitious piece that weaves melodic bleeps into a gently pummeling techno backdrop as it builds into a crackling crescendo that comes as close to dancefloor euphoria as Betke has ever been.
Merch for this release:
Compact Disc (CD), 2 x Vinyl LP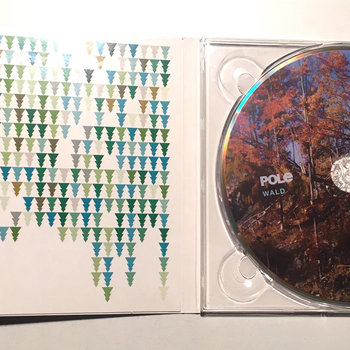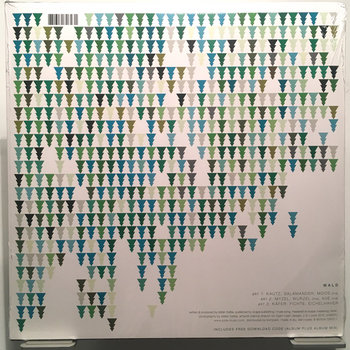 After the transformative musical rebirth that Betke underwent making Steingarten, he hit a bit of a creative wall—one that would span eight years—and took to taking long walks in the forest to think of new ideas and directions. It was the forest itself that ended up providing the inspiration and Wald is ostensibly a project that attempts to capture the immersive, all-encompassing presence of that natural space. The resulting nine tracks, split up into three acts, have a contemplative and restorative feel to them, as though Betke can feel himself coming back to life again. Texture remains as key to his sonic explorations as ever and on tracks such as "Wurzel (live)" the hissing metallic scrapes of sound almost feel like trampling through crisp autumn leaves.
Merch for this release:
2 x Vinyl LP, Compact Disc (CD)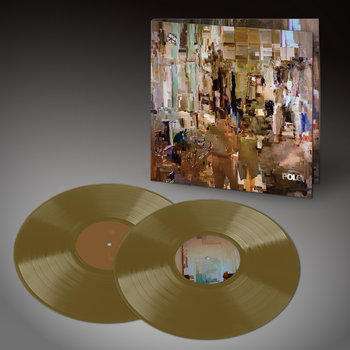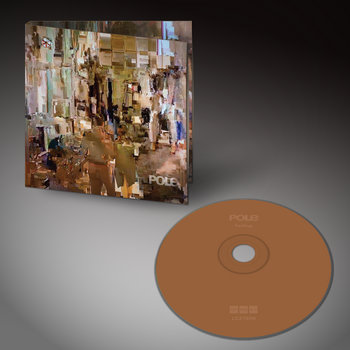 After years spent deliberating whether or not to repeat the textures, tonalities and rhythms of his debut trilogy, the latest from Betke sees him connecting back to his roots. Loosely built around ideas of fading memory, it's an album that constantly feels as if it's expanding and retracting, like a pair of breathing lungs. Big, dub-indebted rhythms ripple through Fading from the opening "Drifting" onwards, all while marrying softer, cleaner, and denser sounds with Betke's typical glitchy touch. The album finishes on "Fading," a cyclical looping piece that ends in a hazy fog as though it will soon dissolve. However, Fading upholds a vigorous vision and purity of sound that connects as much to Betke's past as it does to his future.