FEATURES
Oneida's Factory-Sized Experiments
By Katie Kurtz · June 12, 2023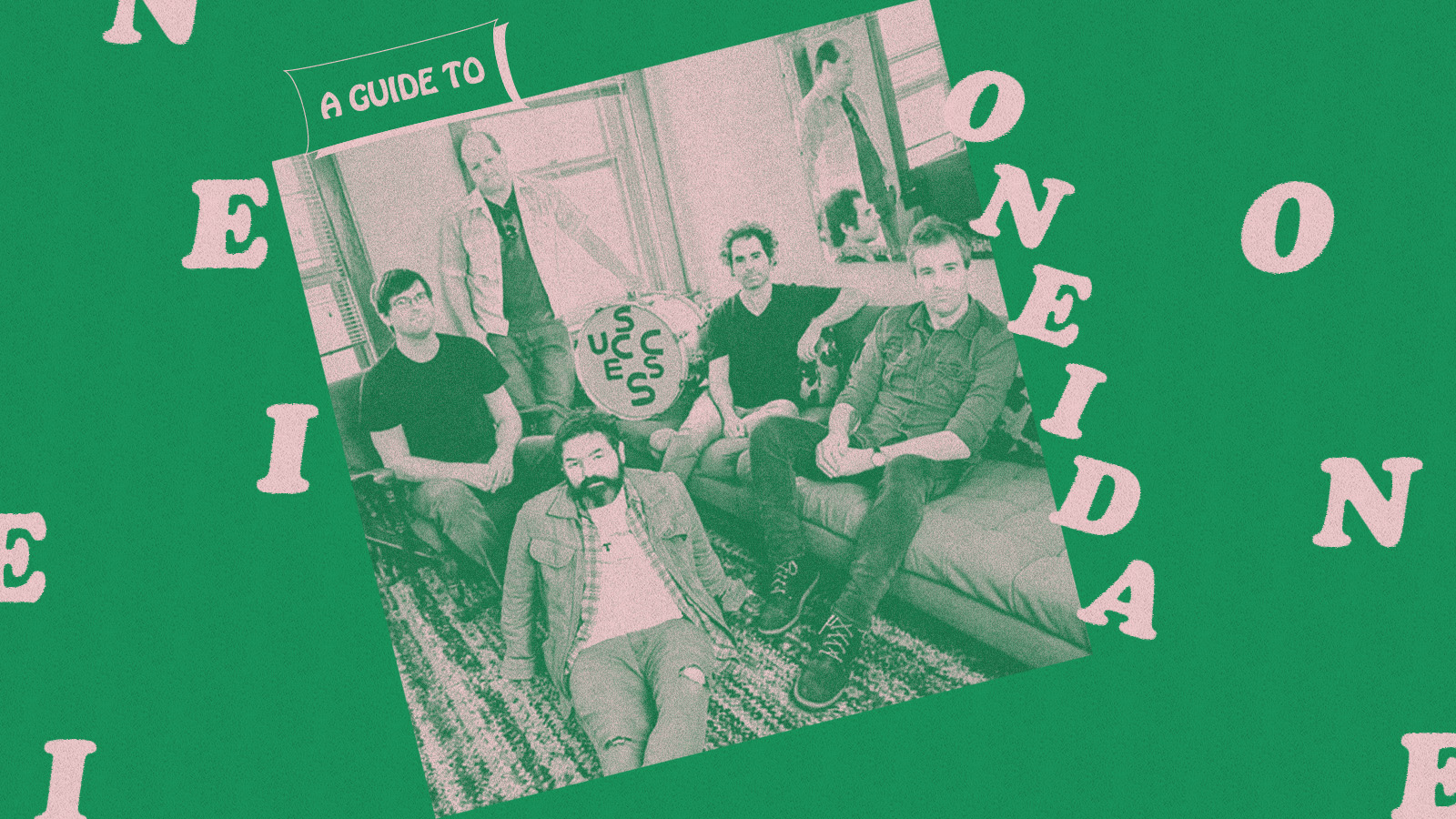 An overabundance of factories and warehouses—long abandoned, but still more or less standing—were distinctive features of American cities in the early 1990s. With the first tech boom still in its nascent stages, building owners rented out space cheap to musicians and artists who had no problem converting some (or all) of the blank, cavernous rooms into a practice area, gallery, or crashpad. If they weren't slated for demolition, those same buildings would soon be converted into dot-com offices or eventually transformed into mixed-use developments. Oneida the band (not the modern silverware brand, or the polygamous cult, or the American Indian nation) was one of many groups who took advantage of this liminal moment in American real estate.
Headquartered in Brooklyn since 1996, Oneida's first practice space was a place called El Shaddai's. A $300/month, 2,000-square-foot second-floor abandoned nightclub, they shared it with Vaurice, a fundamentalist Christian who planned to open a community center. Drummer Kid Millions said of the space, "I never got a photo—I wish I had—of the entryway. It was a red background and in dripping black letters, 'Remember the Blood.'" After leaving El Shaddai's in 1998, the band moved to a rented practice space on the south side of Williamsburg. In 2001, they built out a studio space in a loading dock of a massive industrial building known at the time as "Heavy Cultural Authority" along the Williamsburg waterfront.
Then in 2007, the band moved one block into a space they dubbed the Ocropolis (acropolis meaning the highest point of the city) in the Monster Island arts building. A former spice factory, it was also home to DIY experimental art collective Secret Project Robot and dozens of other studios and performance spaces. They recorded their Thank Your Parents triptych: Preteen Weaponry, Rated O, and Absolute II at the Ocropolis and recorded parts of their three-day improvisational endurance performance in the Secret Project Robot gallery. Over the years, they would do variations of marathon eight, 10, and 12-hour sets as part of All Tomorrow's Parties, joined by Mike Watt of fIREHOSE, members of Flaming Lips, Portishead, Boredoms, Yo La Tengo, The Dead C, Godspeed You! Black Emperor, and Akron/Family, among others.
Warehouses and factories are built for loud shit. With 28-foot-high ceilings and footprints as large as city blocks, the mass of space asks to be filled with industrious noise. It makes sense that the Oneida sound was forged in places where the neighbors didn't care what kind of racket they made. Oneida careens through every kind of rock with shadings of noise, experimental, psychedelic, minimalism, and so on—all with a workmanlike approach. There's a physicality to the band that can be found in their more straight-up punk tracks like "Did I Die" on The Wedding, but better evidenced in their long songs like fan favorite "Sheets of Easter" from Each One Teach One.
Kid Millions's intense drumming style is at the core of the band's athleticism.
Following a serious car accident in 2018, he worked hard on recovery and says driving between gigs is often more taxing than performing. In an interview with The Quietus, he talked about his life leading up to the accident and how working on Music from the Accident aided his recovery. "Oneida was the reason I think I recovered so rapidly—I had to get ready for a tour! That was really hard. I think it was about six weeks of daily practice, working things out slowly and using this book Inner Drumming by George Marsh who was inspired by the slow movements of Tai Chi."
Oneida talked early on about finding ways to be autonomous so they could keep doing what they were doing by securing day jobs and having families. Three decades on and firmly established as their own family unit, as well as having partners and kids, they are as deeply committed as ever.
Below, Bobby Matador and Kid Millions discuss the band's evolutions through the years.
---
The title gives away the album's conceit as it wends its way through a sincere tongue-in-cheek homage to classic rock. It's hard not to laugh during "Legion of Scabs" when they sing, "talkin' that talk, down on the docks, shaking your fist like you're the cock of the walk." But the song is about an actual 20-month-long Domino Sugar Refinery worker strike near their practice space. Bobby Matador describes how the song came together:
We were talking about striking and the folk tradition of writing about labor. So that would be a classic example of a song that has this really cock rock approach to something that has some cultural resonance that maybe is a little bit, like, intersecting with that approach but not totally going along with it. And there's some skepticism in the song as well as some solidarity in the song, but it's about people fucking jumping a picket line. And then the reaction of the people who are standing out there suffering against who's in it to gain power in what ways. It's a song about power and economics and a folk tradition of writing about the stuff you see. But also what people's roles are in social forces, but by God, we're going to put a riff on it and shake it up because that's what we did.
"Did I Die" is one of those lightning-in-a-bottle songs that comes in hot, doesn't let up, then kind of trails off at the end, the question of whether one has died left unanswered. There's an anthemic quality that gives voice to yanking oneself out of the depths of despair, which was confirmed by Kid Millions, who wrote and sang on it.
There's a few songs from my stint living alone in a studio in Clinton Hill. For the longest time, I just went to work and went to shows or the studio. I was very unhappy. I'd be on tour for weeks and then get home late and be at work the next morning. It was ten years of that. So I wrote the lyrics just feeling lonely and hopeless. Just after I left that place I met my wife! So things changed for me in a big way. I am able to push my voice like that in short bursts but I have no technique. I don't know why it ends the way it does. I'm sure we had our reasons.
This series of albums was inspired in part by the "next of kin" photo that appears in the interior gatefold of The Band's Music From the Big Pink. Nobody in Oneida had kids of their own at the time but were part of an extended family of "cousin bands," as Bobby Matador put it. Since 1997, they've been connected with the noise scene in Pittsburgh centered around Rickety Records.
The triptych is representative of the full integration of the band as it stands today with Hanoi Jane on guitar and bass, Showtime on guitar (who they "stole" from Ex Models, per Bobby Matador), and Barry London on synths, organ, and effects, in addition to the core duo. Previous Oneida members include PCRZ/Papa Crazee on keyboards and guitar and who is now with Oakley Hall; and Double Rainbow (aka Phil Manley) of Trans Am and The Fucking Champs on guitar.
Bobby Matador explains the philosophy behind the triptych:
Preteen Weaponry is built out of these three parts, this suite of three parts, which were recorded separately with the idea of bridging that as we mixed them and then adding stuff to kind of layer over them. So it would be one whole built in a suite of three. It's not entirely instrumental. The middle part has some vocals that are pretty heavily treated, but it kind of functions instrumentally in its way. Right? It's really like the words and singing are pretty buried. And it really was kind of our take on well, I mean, you can kind of see from the name. There's a little bit of ramping up.

Rated O, which is this triple record, is the centerpiece. I wouldn't say it's maturity, but it's about the broadness of life. Rated O is full of people who are in our extended musical family, people joining us and playing on different songs. The first song ('Brownout in Lagos') features a guy that Kid and I went to high school with. He's the MC. Those vocals are not from a full-time member of Oneida. And we just felt like this is a fantastic way to begin an album. And we felt like it was sort of encompassing everything that we were at the time.
Then, Absolute II is like the end, right? The absolute of the universe is that there's one absolute because you can't say there are no absolutes, right? But what would absolute two be like? That's the death of the band. That's it. We're done. We're not going to disband, but that was recorded at a time when we were making a huge amount of ambient music built on incredibly slow variation. You get yourself in a position where something is working and then have the patience to change things really slowly and listen and improvise. And so I feel like we kind of covered across the spectrum of this project. We covered every approach to music that we had.
Merch for this release:
Vinyl LP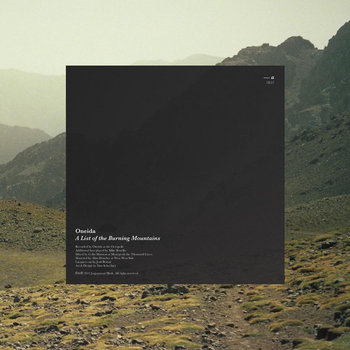 A List of the Burning Mountains comprises two tracks, each about 19 minutes and filling the entire A and B sides of an LP, many of which are still available. Following the triumph of their Thank Your Parents era, it is contemplative in a way their fans and critics were unprepared for then, but may be ready for now that they've had a decade of life experience behind them. It is an album of which Kid Millions is particularly proud.
A List of the Burning Mountains has drums so it's closer to me personally. I think it's the first record we made with [musician and producer] Colin Marston. It's an intuitive rock record that has no groove. It's super powerful and we could never make something like it again. That style of drumming took over Oneida for a few years.

I've always been into playing 'free,' but I tried to make it happen in the context of the rock language. I'm playing rock drums off the grid. I did that for a few years. You can hear it on all the People of the North [Oneida's side project'] albums that followed Deep Tissue. A List of the Burning Mountains is a triumph; no so-called psych band has made anything like it. The videos are fun too.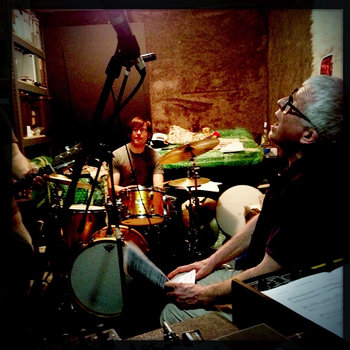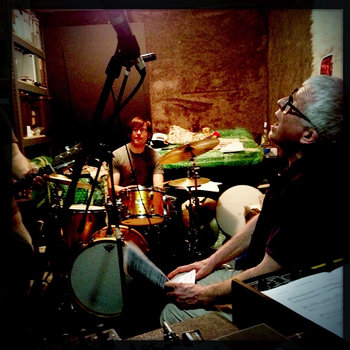 For one of their All Tomorrow's Parties performances, the band was paired with composer, guitarist, and multi-instrumentalist Rhys Chatham. A riff on J.S. Bach's The Well-Tempered Clavier written in 1722, "Well Tuned Guitar" is a musician's musician song with Pythagorean tuning—three guitars playing the same thing but not quite synched—that creates a particular kind of phasing.
'Well Tuned Guitar' is very much a Rhys Chatham approach that we did a little work from our own aesthetic on the rhythmic approaches to it. There's a kind of relentlessness that I think you get from it. I don't know if it's punk, maybe it's punk. I can hear that and know that it's us. That idea of simplicity, minimalism, and repetition was like we were like peas in a pod on that for sure. That's a cool piece.
Merch for this release:
Cassette, Compact Disc (CD), T-Shirt/Shirt, Vinyl LP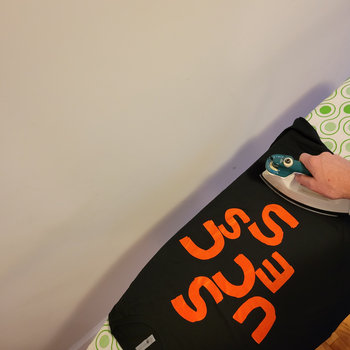 "It's become really apparent over the years that we're still making decisions based on keeping this project alive," explains Bobby Matador.
We're still maintaining these really truly intimate relationships with each other. And you suddenly feel the weight of that, of what you have gained from making those kinds of commitments. This now has its own meaning and weight and power that it couldn't have had if we weren't still doing this. Always new music, always moving forward, always trying to keep drawing onto the map, and not going back over the same spots on the map.

There's a lot that's tongue in cheek about calling our album Success, obviously, but it's also classic Oneida. We're going to try and be funny and sincere at the same time and be a little slippery around that. It's all in there.