LABEL PROFILE
Rickety Records Keeps It Together
By Margaret Welsh · October 22, 2021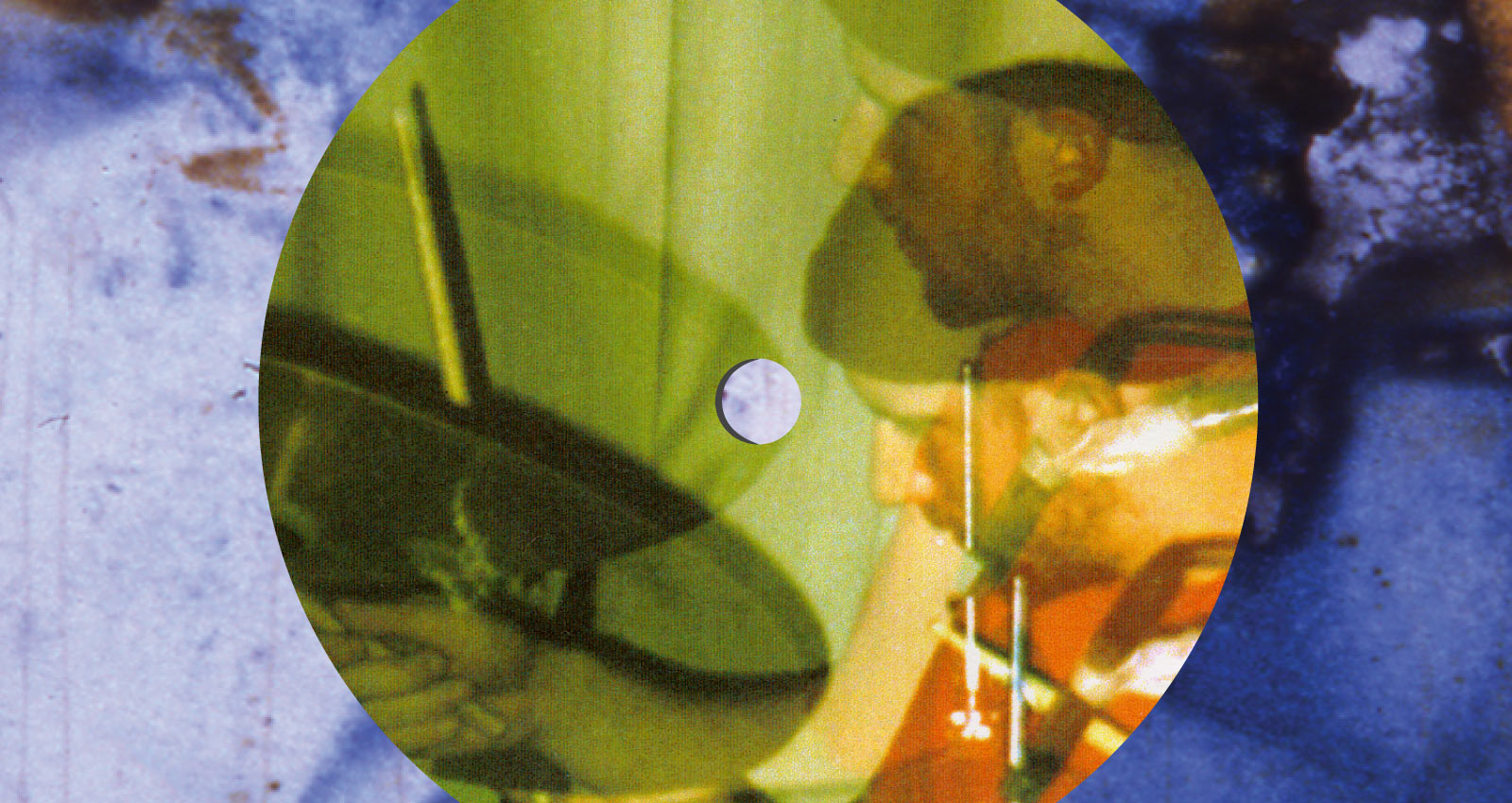 In the insert for the very first Rickety Records release, Tiny Little Help's 1994 record The Mad Leafless Tree, frontman Alan Lewandowski offered listeners a definition of "Rickety Rock."
"Strap yourself into an old wooden roller coaster," reads the hand-written, photocopied essay. "You take a curve on a section of track suspended by posts that are always on the verge of giving way, and you know you're having fun because you're definitely kicking it rickety."
That thrilling, always-about-to-fall-apart approach has remained the the ethos of the Pittsburgh, Pennsylvania-based label, starting from the day in the early '90s when Tiny Little Help bassist Mike Bonello received a pre-approved credit card in the mail and figured it would be a great way to finance a record.
Logistically speaking, Bonello has remained the man behind the label, as well as the default archivist ("I never throw anything away," he laughs). But Rickety is a label in the loosest sense of the word, more of an artistic collective than a functioning business. And its roster of bands never really operated in a traditional sense either: most were in a state of near-constant flux, growing and shrinking and gaining and losing and swapping members.
Each of the Rickety bands—Tiny Little Help, The Johnsons, Dirty Faces, Anita Fix, The Working Poor, The Bumps, and Viragos, among others—expressed its own kind of wild, sweet and sour Rust Belt nihilism, and few better represented the tone of the so-called Paris of Appalachia around the turn of the 21st century. Everyone was broke, but the arts were (relatively) well-funded and rent was dirt cheap. "I used to advocate strongly for my friends in other cities to move to Pittsburgh," Bonello says, "because in my mind this was the ideal place to make stuff."
Despite its regional sensibilities, Rickety's roots reach to the Southwest. In 1992, through a complicated series of events, Tiny Little Help—Bonello, Lewandowski, guitarist Ernie Bullard, and drummer Sheryl Johnston—set out for California, but ended up in Albuquerque, New Mexico, instead. There they stayed for several years, living and playing music together, first in a one-room efficiency and then in a strip-mall storefront. The locals were somewhat baffled by the appearance of this fully-formed band of "freaks and weirdos."
Bonello is still delighted by a print review of their first Albuquerque show, which described them as "a band of crazies treading dangerous waters." "The kid said he felt like he was listening to a fight between a rooster and a chainsaw," Bonello says. "I don't think he meant that in a good way, but we took it in a good way!"
After releasing The Mad Leafless Tree, the band returned to Pittsburgh, then splintered into a number of new bands. Terry Carroll, then playing in an acoustic country band called The Johnsons, recalls seeing one of those bands, Dead at 24, at a now-closed Polish restaurant. "They fucking blew my mind," he says. "I was like, 'Oh, these dudes, they get it.' I just felt an immediate kinship."
Soon, the Johnsons were practicing at the label headquarters, the Rickety House, on Melwood Ave., a secluded dead-end street in Pittsburgh's South Oakland neighborhood, not far from the University of Pittsburgh.  Carroll remembers the house as a high-traffic place roiling with artistic inspiration. "There was so much creative energy happening," he says. Within six months the Dirty Faces formed, with Carroll ("T-Glitter," as he was then better known) as the charismatic frontman.
Much of Rickety's output—a slurry of lo-fi punk, country, hip-hop, '70 glam, indie rock, and polyrhythmic funk—felt as structurally unsound as the label's name, like a dancefloor about to collapse into the basement. But as chaotic as their performances and personas may have gotten, the Rickety bands shared a sturdy lyrical foundation, giving their records an enduring shelf life.
"It was sort of dissonant punk rock in the best way," says Carroll, "but there was also this poetry, always, under it. I think that's an unspoken affinity, the reason that we all came together. We always felt like we were saying something, or we were speaking to each other at least, if nobody else."
There was a sense of friendly opposition to Pittsburgh's bigger musical exports of the era, specifically the straight-ahead, message-based punk rockers Anti-Flag; and instrumentally complex, cerebral post-rock heavyweights Don Caballero, who in particular inspired plenty of imitators. "Everyone was doing this slowcore shit," Carroll says. "We were trying to create our own thing."
On the other hand, in such a small city micro-scene overlap was inevitable, especially when Bonello and Bullard started booking weekly Rickety shows, featuring (mostly) local lineups, and $1 admission. (When the price was jacked up to $2, some regulars were not happy). "You'd get these mashup lineups," Bonello says. "Basically we had a rolodex of local bands, and beyond.
"There was a lot of stuff going on," he adds. "I had just started working at [Pittsburgh] Filmmakers, so there was this whole visual element to things. Which really, the people involved in it didn't stop. We've kind of all been doing the same stuff since then."
Like many cities, Pittsburgh has experienced a kind of aesthetic flattening, thanks to an influx of tech companies and ruthless developers, and the gutting of arts infrastructure. Melwood Ave.—which collective members still call "Rickety Way"—is a good illustration of how the city has changed. On the corner, a Porsche dealership sits in the space formerly occupied by the rock club Graffiti. Bonello's long-time employer, Pittsburgh Filmmakers, used to be down the block, but closed in 2018 due to funding issues. Earlier this year, developers announced intentions to build a highrise apartment building on the street.
Members of the Rickety collective have, of course, gotten older; gotten sober; moved away; changed jobs; purchased houses; gotten married and divorced; had kids; and settled down. The Rickety House remains "in the family," more or less, though current residents call it the Rickety School of Magic for Girls.
Bonello and Carroll still play together in Rickety-adjacent band Terry and the Cops, and have released several cassettes on their new label, Duped; soon, Rickety and Duped will do a collaborative release of the final Dirty Faces record, Street Legal Hassle, which was recorded in 2014, shelved, and finally mixed last year by Erick Jackson from D.C.'s Heavy Breathing.
Terry and the Cops's lineup—Carroll, Bonello, Eric Yeschke, and Chris Coleman—is almost identical to the final Dirty Faces crew but, Carroll says, it was time for a different vibe. "I felt there was so much negativity wrapped up with Dirty Faces, with the drug content and all that stuff, and I wanted something that could be positive." Nobody is in a hurry to play shows, for obvious reasons, but—just like in the early days—they're still getting together and recording a couple songs a week, filing them away for some future release.
"We're still playing music," Carroll says. "We're just doing the same thing we've always done." As Lewandowski wrote of Rickety at the beginning, "There's one thing that keeps you coming back: The love."
Below, we explore the Rickety world through key releases from the collective.
Tiny Little Help
8
As the band that launched a scene, Tiny Little Help may be the toughest to get a handle on, musically. It's partly because of the size of the band's catalog—Lewandowski and Bullard were such prolific songwriters that Bonello estimates they averaged a new song a week for five years—but also because the sound is all over the map. "We played anything we wanted to play," he says. "And we came back [to Pittsburgh] and we ended up in all these different bands, and every one of those bands had a more distinct sound. Each one was its own sort of band, rather than one band being all sorts of bands."
Recorded, in part, on a boombox in a school cafeteria, The Mad Leafless Tree is more artifact than representative listening experience; 8 is an easier place to start, offering a wide sampling of Tiny Little Help's massive catalog, which ranges from frantic post-punk to lo-fi funk to no-wave to weirdo Americana, and hints, in various ways, to all the music that would follow.
Mekons's Jon Langford once said that his band operated under the principle that "anybody could get up and join in and instruments could be swapped around; that there'd be no distance between the audience and the band." The Johnsons, Mekons acolytes and associates (and Langford's occasional backing band), had a similarly fluid approach. Starting out as an acoustic act that played parties, they were the kind of band that was different every time you saw them. Eventually they went electric and then swelled to 10 members, releasing 2003's freewheeling, Hammond organ-driven (love taps &) Soft Punches under the name Johnsons Big Band.
In 2003 the Pittsburgh Post-Gazette reported that novelist Neal Pollack called them a "walking, breathing Basement Tapes, with a horn section," but some members of the Rickety crew maintain that the band was never better than when it was just called The Johnsons. Their self-titled collection of recordings from the late '90 makes a good case for that, showcasing hooky melodies and the collaborative powers of co-leaders Carroll and Chris Cannon. On the low-key, psychedelic shuffle of "Happening Song," their voices recall the uneasy quasi-harmonies of Stephen Malkmus and David Berman, with Carroll's skulking under Cannon's, hinting at the wilder Iggy Pop-esque persona he'd unleash in Dirty Faces.
Anita Fix was the solo project of Lewandowski, Rickety's prolific poet laureate, which means that it was him and whoever happened to be around. In Albuquerque, the project debuted with Johnston on drums; back in Pittsburgh he retooled with Bullard and released a tape of low-key country songs. After forming a more straight-forward country band, The Working Poor, Anita Fix became an avenue for something a little artier, more Velvet Underground than Hank Williams. On its face, 2004's Separation of the Sexes sprawls, but as always with Lewandowski, attention is rewarded. As he told the Pittsburgh Post-Gazette at the time, "I just really like writing that is playful and doesn't feel locked into being a song so much. A lot of it is just sheer wordplay and fun for me, and I like to just give it a dark quality because that's my aesthetic."
Eat the Middle Class was recorded live on November 7th, 2004, "between 5 and 6pm," as the Pittsburgh City Paper reported when the album was actually released in early 2008. There's something quintessentially Rickety about fastidiously cataloging the details of a record that almost went unreleased, but perhaps The Working Poor—another Lewandowski-led outfit, as mentioned above—is the quintessential Rickety band. Opener "Pain Killer" is ushered in by a gloomy, wheezing organ, then turns trippy and bright in the chorus; "Rusty Arrows" could be a novelty country hit if it wasn't a shade too sinister; the pitching, lurching, "Drowning On Dry Land" is easily one of the best melodies in the Rickety catalog. "We're both starving for a taste of poetry," Lewandowski sings on that track. Fortunately, the Working Poor has plenty on offer.
The first installment of the band's "Age of Terror" trilogy, released by Oneida-curated Jagjaguwar imprint Brah!, marks a turning point from what frontman Carroll describes as an "art project playing on punk rock" to a genuinely menacing musical force. Bonello, who played bass, told me ahead of a 2019 Rickety showcase, that the band was formed around what Carroll and Bullard thought punk should sound like in 1997, "which people who identified as punk rockers in 1997 probably wouldn't agree with."
For Carroll, there's a certain amount of self-awareness, "toying with the history of rock and roll and our place in it," he says, which, by his map, is the intersection of Lou Reed's Street Hassle and Bob Dylan's Street Legal, though Carroll's other heroes—Iggy Pop, Richard Hell, Royal Trux, Wu Tang—are always evident. And while many aspire to rock 'n' roll debauchery, Dirty Faces were the real deal in terms of glamorized bad behavior. Each of the (then) six band members had a pseudonym, with Carroll's "T-Glitter" serving as a slightly less tyrannical Mark E. Smith-style bandleader. His lyrics, drawn from real-life legal troubles, drug adventures, sordid romances and post-9/11 dread, compounded the raw, psychedelic grit of the band's loud and dirty sound. Later he'd hone his scorched, nothing-left-to-lose howl into something fuller and more emotionally dynamic, but on Superamerican he is, at times, downright scary, projecting a compelling mix of charm and trouble.
In their proto-Rickety days, Carroll and Cannon played together in a sequencer-based psych-rock band called Step Leftfoot (As Carroll rhetorically asked Pittsburgh City Paper readers in a 2010 profile, "Who the fuck was using samplers in a noisy post-psychedelic post-punk rock 'n' roll band in 1991? No one I know of.") There, the groundwork was laid for Raw Blow, a sample-based, hip-hop influenced (in spirit and execution, if not necessarily in sound) garage rock band. Practically bubblegum in comparison to Dirty Faces, Raw Blow's brief release is a celebration of rehashings, remixes, and bald-face rip-offs.
The leap from Raw Blow to the Duped! tape label is a small one. Here, Eric Yeschke—a "master" of sampling and looping, by Carroll's reckoning—was brought into the mix, and he remains a force of sonic enrichment. After releasing Terry and the Cops's Some Like it Hot in 2017, Carroll told the Pittsburgh Current that collaborating with Yeschke "definitely opened me up to, like, doing stuff that's fun. I don't want to say pop, but the fun of early rock 'n' roll as opposed to the darkness of '70s punk or post-punk."