FEATURES
Ohmme Finds "Harmony In Chaos" on "Fantasize Your Ghost"
By Tara C. Mahadevan · June 26, 2020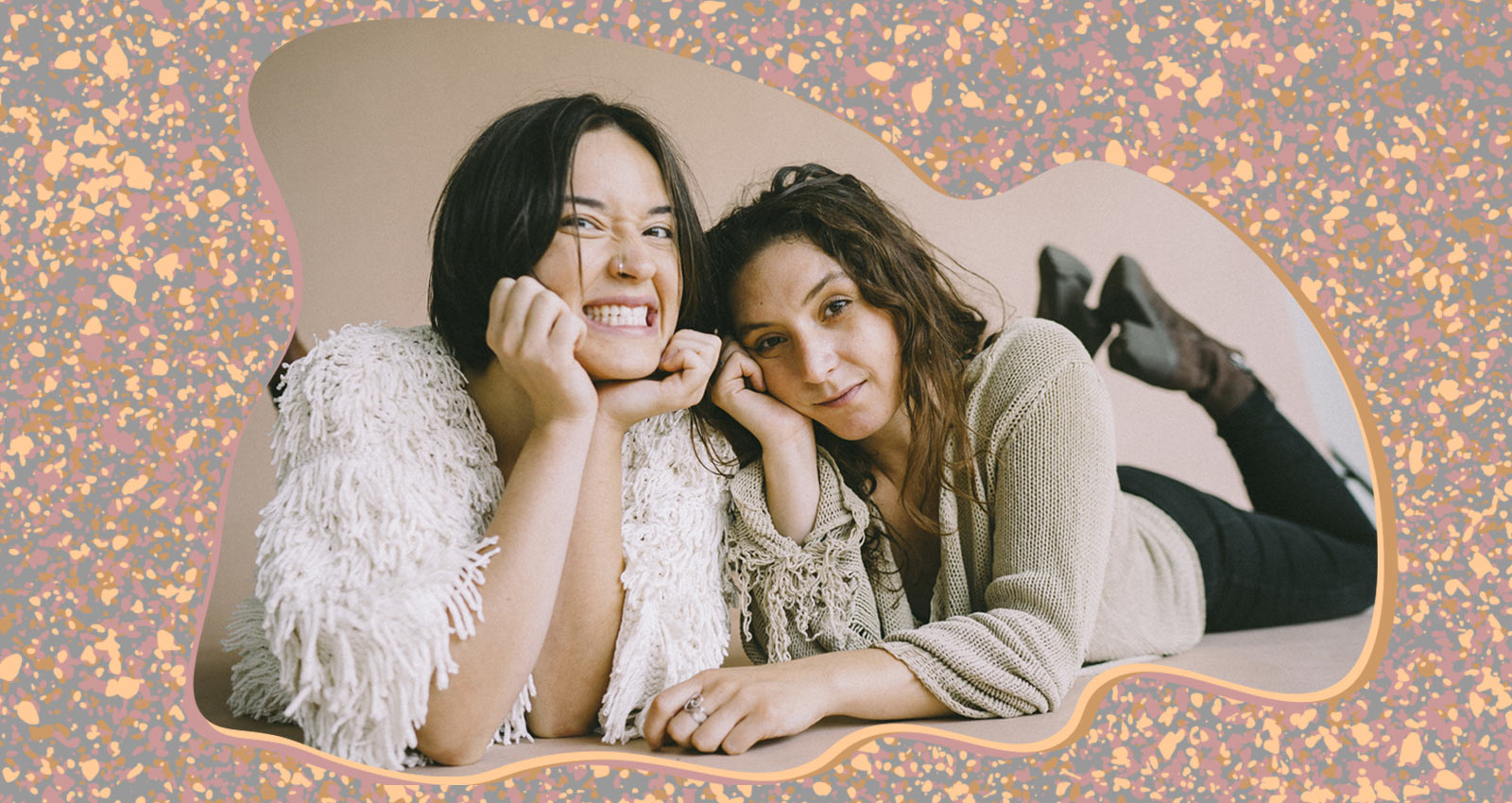 For Macie Stewart and Sima Cunningham, the songs on the new album from their group Ohmme are designed to reflect a "dichotomy of harmony in chaos." The more you learn about the group's background, the more that heady concept makes sense: Stewart and Cunningham are both veterans of Chicago's improvised jazz scene, and have played with longtime scene giants like Ken Vandermark. And though the music they make together as Ohmme is slightly more straightforward than their work with Vandermark, those experiential tendencies—the desire to put "harmony in chaos"—is never far from the surface. "The whole reason we love being in a band together is because we like bouncing musical ideas [off each other,]" Stewart says. "I think that improvising is one of the most direct ways that you can do that—it's you wordlessly communicating with other people."
When Cunningham and Stewart formed Ohmme in 2014, they designed it to be something of a challenge for them. They deliberately built the core of the songs on electric guitar—an instrument that was relatively new to the both of them. "We knew we had a very intuitive partnership," Cunningham says. "We were both struck by the desire to explore the electric guitar, and try something that was a lot weirder."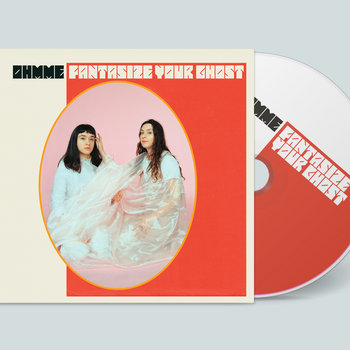 .
00:10 / 00:58
Merch for this release:
Vinyl LP, Compact Disc (CD), Cassette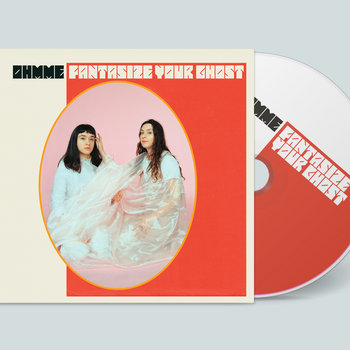 On their sophomore album Fantasize Your Ghost, those intentions are announced from the get-go. Album opener "Flood Your Gut" balances melody and discord, wrapped up amorphous, eerily detached vocals. "Sturgeon Moon" ends as unraveled as it began, a jarring whirlwind of drums and guitars. "I think that balancing something as free-form as improvising with something a little more structured, like the arrangement of the song, is always something that we strive to do," Stewart says. "We like figuring out how to balance either end of the spectrum. It feels important to us as part of our identity as musicians and a band."
Stewart and Cunningham met when they were teenagers, attending the Chicago magnet school Whitney Young. After the graduation, the duo began collaborating with some of the city's most famous musical exports—they sang the background harmonies on Chance the Rapper's "Same Drugs" from Coloring Book, played with Jeff Tweedy, and wrote arrangements for local faves Whitney and Twin Peaks. When Cunningham went off to NYU, Stewart stayed in town and formed the group Kids These Days, which was also home to a young Vic Mensa. Ohmme was formed after Cunningham returned to Chicago in 2014. And while their debut, 2018's Parts, netted positive reviews from Pitchfork, SPIN, and Popmatters, Fantasize Your Ghost pushes the duo's palette further. With their brittle, slashing guitars and swooping melodies, "Flood Your Gut" and "Selling Candy" might generally fall under the canopy of indie rock, but both are marked by sudden eruptions of noise, feedback, and—to use the duo's own phrase—"harmonies in chaos." "Ghost" is a strutting pop song that showcases the duo's complementary singing style. "We have really different voices from each other," Cunningham says. "We have different textures and even ranges. I don't think that it would have occurred to us that we would be able to produce this interesting blend with our voices. It's not blood harmony, it's not sibling harmony, but it's something else [that's] special."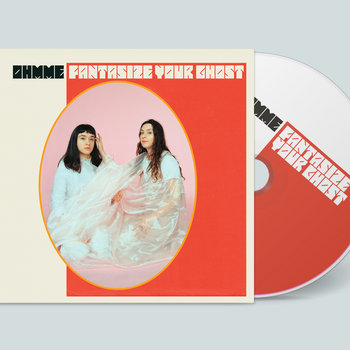 .
00:10 / 00:58
Merch for this release:
Vinyl LP, Compact Disc (CD), Cassette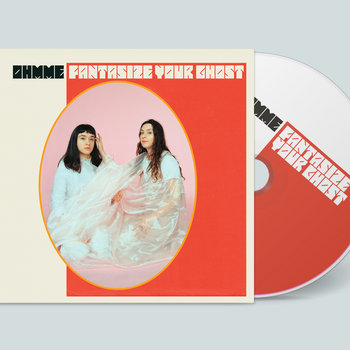 While neither Stewart nor Cunningham would call Fantasize Your Ghost a concept record, the album's subtext is broadly existential in nature. "I think having a lot of time to think while on the road—it became very easy to imagine multiple versions of your own life," Cunningham says. "We were traveling so much that we kind of became disassociated from the people that we were when we weren't moving."
That throughline turns up on songs like the gently chugging "3 2 4 3," with its questions about the nature of identity. In the video for "3 2 4 3," which was shot in Mexico City by Alejandra Villalba García, Stewart and Cunningham are confronted with alternate versions of themselves who they're forced to battle. Oh Fantasize Your Ghost, Stewart and Cunningham wrestle with those questions together, drawing on their musical history both together and apart to create songs that reflect where they are right now.
"We thought about all the possibilities that could be done with Ohmme. We think about how flexible the band could be, and how we like to evolve," Cunningham says. "We always felt like the momentum kept going with the band because it felt like we had the wind at our backs and the energy of our community pushing us forward."