FEATURES
Ken Vandermark's Indefatigable Drive and Avant-Garde Vision
By Peter Margasak · June 05, 2017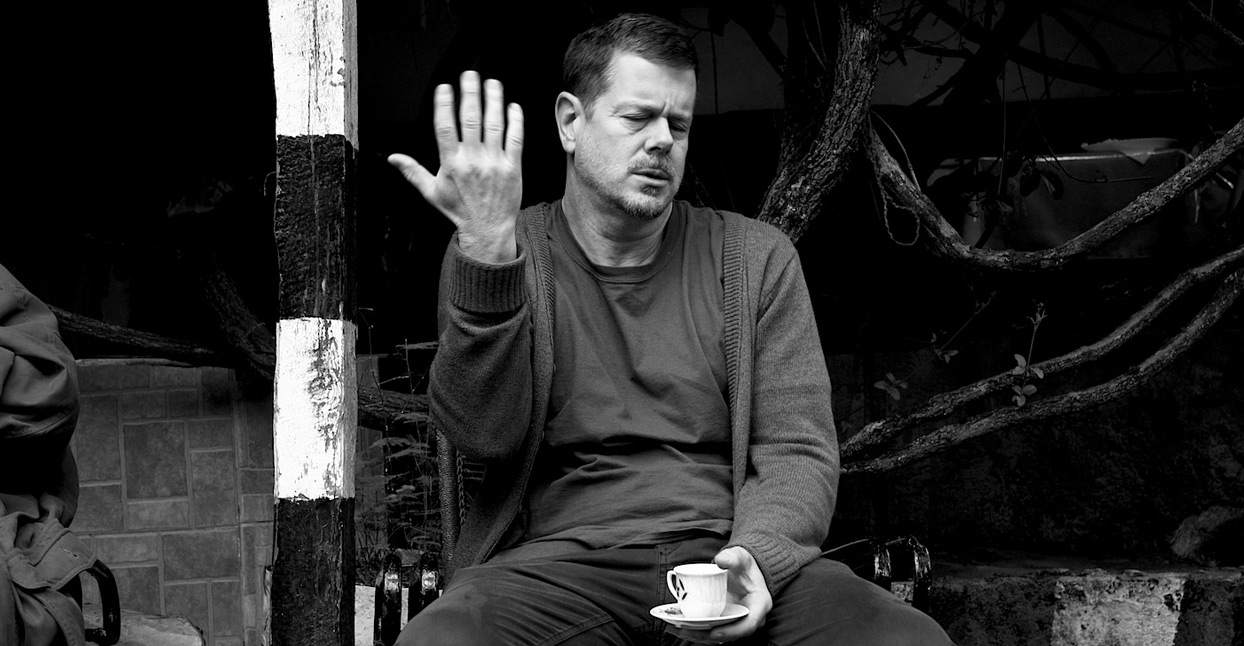 For more than two decades, the Chicago reedist, bandleader, and composer Ken Vandermark has served as something of a DIY icon, a fiercely independent musician pursuing improvisation with the same rigor and ferocity with which he conducts his own business. Chicago, of course, has a rich tradition of creative musicians taking charge of their affairs. In 1965, a group of iconoclastic, forward-looking musicians, including Muhal Richard Abrams, Anthony Braxton, and Roscoe Mitchell joined the Association for the Advancement of Creative Musicians (AACM), taking charge of concert production and programming in order to have full, uncompromised control of their art. Vandermark, a Boston native who moved to Chicago in 1989, adapted many of those concepts for his own work in the early '90s, inspired as much by the punk ethos as the AACM's model. The self-sufficient system he forged has not only fueled his own successes, but was crucial in reinvigorating avant-garde music in Chicago and abroad.
While free jazz and free improvisation have remained his bedrock concerns, his skill as a composer—both for small ensembles and large groups—has steadily grown in sophistication and effectiveness. Over the years, he's gotten adept at harnessing a wide range of musical interests within his various projects—funk, noise, 20th Century classical music, reggae, African music, and more. For years, Vandermark would track down venues to present his own music, as well as other similarly inclined musicians, establishing residencies to develop new groups in front of youthful audiences.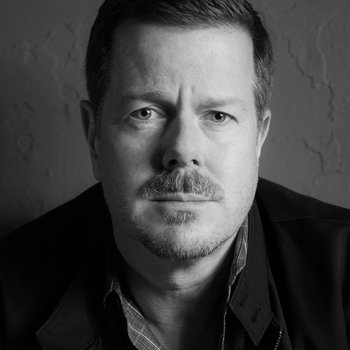 .
00:10 / 00:58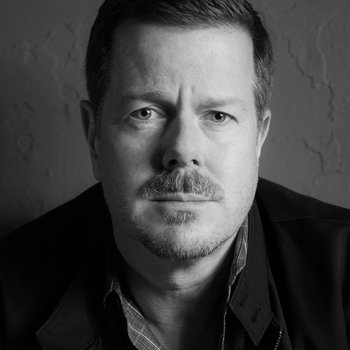 He later launched an influential weekly jazz and improvised music series with the writer John Corbett at the legendary Chicago rock club Empty Bottle, which ambitiously presented the leading figures of the discipline from all around the world. "During that period, what I learned from seeing the shows and meeting the musicians was priceless, and in many cases led to future collaborations," says Vandermark. Indeed, some of his earliest encounters with the likes of steady musical partners like Joe McPhee, Mats Gustafsson, and Peter Brötzmann were initiated through performances there. "Musicians from other cities and countries would reciprocate and help with gigs where they were based. I saw that organizing concerts was essential to building the music, for everyone, including me."
From the beginning, though, Vandermark's intense drive came from within, first leading the Vandermark Quartet—a granite-hard free jazz band exhibiting a punk-ish energy—and various other Chicago-based combos including Caffeine, DKV Trio, and The Vandermark 5. But for much of his career, Vandermark has worked feverishly with European musicians in an ever-shifting constellation of projects, often spending upwards of six months annually touring around overseas. He still works in Europe more than his homeland, but things have been transforming.
"The situation in Europe has definitely changed—politically, economically, culturally," he says. "One of the great ironies is that when I first started going to Europe on a regular basis in the mid 1990s, I would get endless and deserved criticism about United States politics from people in countries like the Netherlands, France, Poland, Italy, Austria, Sweden, and Spain. Since then, I've watched much of Western Europe choose to follow the very policies used by the United States, which they had rightfully criticized. I believe very deeply in the importance of the arts, but when compared with the refugee crisis in Europe, the racism and sexism in the United States—and everywhere—the idea of music can sometimes feel ineffectual or insignificant."
In recent years, however, Vandermark has been developing partnerships with a growing number of U.S.-based musicians, including Tim Barnes, Kris Davis, Jason Moran, Sylvie Courvoisier, Eric Revis, Chad Taylor, and C. Spencer Yeh. In fact, a broad spectrum of collaborators from both side of the Atlantic came together to participate in a residency at John Zorn's influential New York performing space The Stone in early January 2016 for a week of concerts captured on the box set Momentum 1: Stone, on Audiographic, a label Vandermark launched in May 2014. For an artist that has taken matters into his own hands for so long, it's a little surprising that it took him so long to form his own imprint.
.
00:10 / 00:58
In May 2011, Vandermark and colleagues Gustafsson, Brötzmann, and Norwegian drummer Paal Nilssen-Love started the website Catalytic-Sound, a one-stop shop for their voluminous recorded output issued on a plethora of small independent labels from around the globe. Last year it switched its focus, turning to a retail outlet for artist-run labels—with the addition of imprints operated by other figures in Vandermark's network such as guitarist Joe Morris, guitarists Terrie Hessels and Andy Moor (both of The Ex), and trumpeter Nate Wooley, among others.
For most of his career, Vandermark's music has been released on a variety of small labels that offered complete artistic control. "They always worked as hard as possible, but they often had issues with their methods of production and/or distribution, which was frustrating," he says. "Albums coming out past tour deadlines, disorganized publicity, questionable art and design, slow delivery of the albums to distributors, record stores, and mail order to fans."
Still, the most important shift for Vandermark was a 2010 tour to Brazil—his first—with Mark Sanders and Luc Ex. "I had never performed in South America before," he says, "and as far as I knew most, if not all, of the record labels I was working with did not have good distribution in Brazil. There were about 200 people at the concert and all of them were aware of my music, and this was because of YouTube, and the possibility to rip music from online resources. The Internet has had a dramatic and often negative impact on record sales, even for independent artists, but it has also created the potential to reach more listeners than ever before in history."
With Catalytic-Sound already in place as a mail order platform—including a Bandcamp site for digital sales—starting a label, with total control of all aspects of production, made sense. In fact, success on the digital side led Vandermark to start an imprint called Systems vs. Artifacts in July 2016, which makes available, in his words, "experimental, live, and one-off projects; a parallel set of releases to the physical copies put out on the primary label. It has become very easy and affordable to get excellent live recordings made in the last half-decade. This means that I've been accumulating a large number of high-quality music files that document aspects of my creative process, which run concurrent to the working groups. If the performances are superior, SvA has given me an affordable way to release these recordings along with a way to let customers burn discs with printable cover art created for the albums."
.
00:10 / 00:58
The latest Audiographic album comes from a versatile new quartet called Shelter, with Wooley, one of the reedist's most active collaborators in recent years. "I met Nate through Tim Daisy, who suggested him when I was looking for a trumpet player to record on a soundtrack project that took place in July 2011. The film project was a catastrophe, but working with all the musicians involved was fantastic," he says. "One of the great things that came out of the situation was meeting Nate. Soon after, we started talking about putting a double trio together, but every time we set plans in motion something went wrong, either with the scheduling or with the other musicians involved.  Finally we just decided to go forward as a duo."
"Since the beginning, the collaboration with Nate has been one of my most important creative partnerships," he continues. "The discipline with which [Wooley] works on his—and other's—music, the rigor with which he thinks, and his goodwill, has been nothing but inspiring. Nate's range of musical ability is astonishing, from the most abstract, extended techniques possible to complete melodicism and rhythmic acuity."
And the duo collaboration is not their only project; Shelter folded in Jasper Stadhouders, who'd joined to form a new group called Made to Break, in April 2014. "I loved Jasper's playing and knew that he was primarily a guitarist," Vandermark says, "so I asked him if he'd be interested in putting a group together that would include him on both electric bass and guitar. He was excited by the idea and suggested Steve Heather as the drummer, I suggested Nate, and Shelter started working together in September 2015. The music is, of course, quite different than that of the duo, with everyone composing different material for the band." The group's eponymous debut features compositions from all four members, covering a broad swath of influences, from taut funk to corkscrewing Ethiopian vibes.
As usual, Vandermark has lots on his plate. After a lull in programming other concert series because he was away so much, he's been one of three folks organizing a terrific weekly at the invaluable Chicago underground institution Experimental Sound Studio. "There is a lot of great music programming happening in Chicago," he observes, "and I wanted to create a series that would offer something else, in addition to the performances. I had an idea based more on the artists' club of the New York School from the 1950s, where there would be discussions and lectures from different kinds of creative people in addition to the music." The series, which he programs with drummer Tim Daisy and guitarist Andrew Clinkman, presents important improvisers followed by a lively discussion about their work, allowing listeners a unique opportunity to see what makes some of today's most daring musicians click.
While his Stateside activity has picked up steam—a new album with the Eric Revis Quartet (featuring pianist Davis and drummer Taylor ) is due this summer on Clean Feed Records, another DKV Trio record is due in the fall, and he recently formed a terrific new Chicago band with a cast of younger players called Marker—he continues to stay busy with European projects, too. There's a new album due from his quartet Lean Left (featuring Hessels, Moor, and Nilssen-Love) as well as a forthcoming Made to Break record in the fall. More recently, he dropped the debut album from DEK Trio, a bracing improvisational group with Austrians Elisabeth Harnik (piano) and Didi Kern (drums). Vandermark's indefatigable drive, in other words, shows—thankfully—no sign of waning.
—Peter Margasak