FEATURES
The Unlikely Rise of Montreal Hip-Hop Producer Nicholas Craven
By M.F. DiBella · March 24, 2020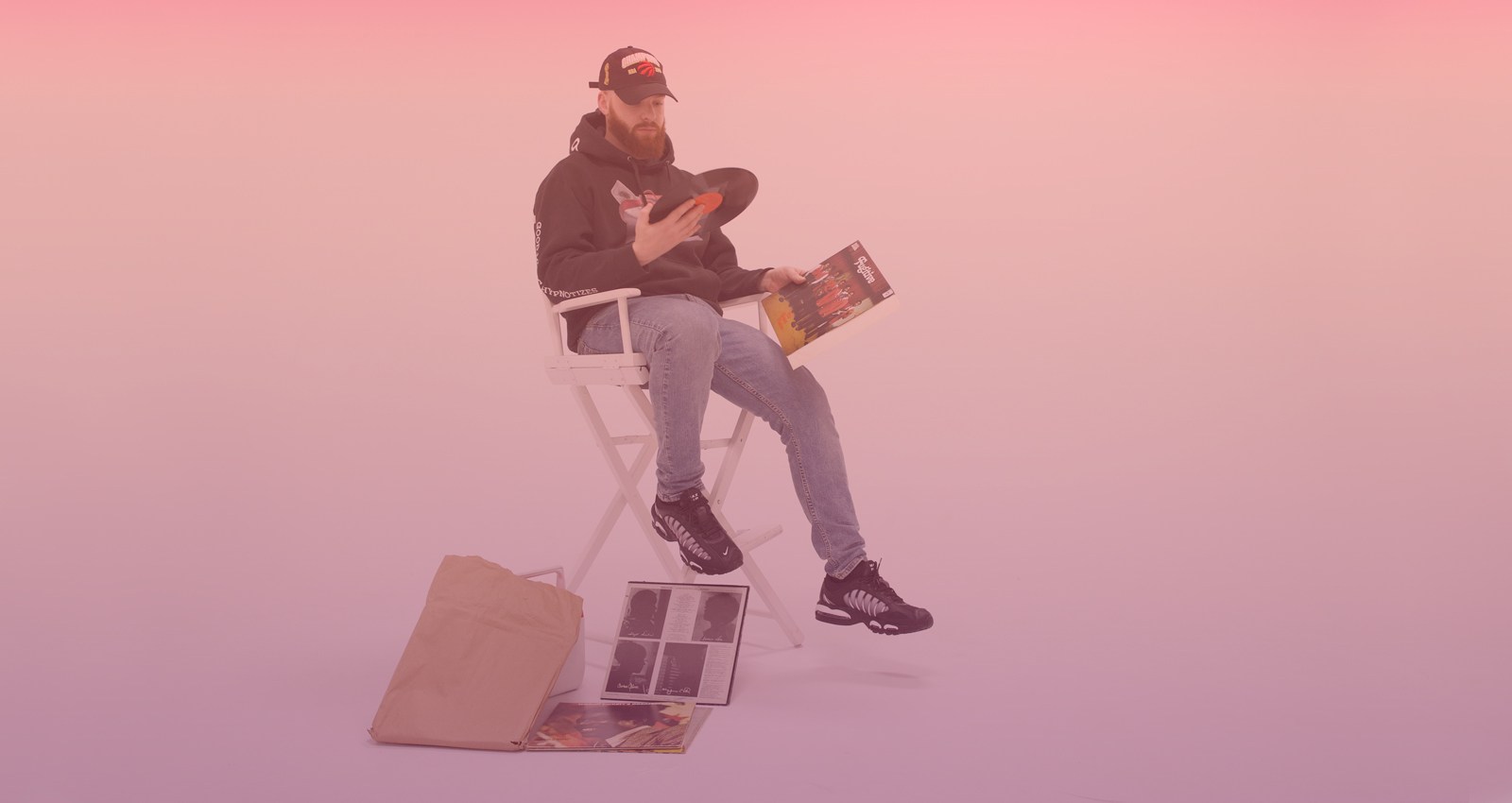 With the release of Marcberg in 2010, New York rapper Roc Marciano ushered in a return to the classic sound of East Coast hip-hop—a sort of jazzy, restrained take on boom-bap that paired scratchy R&B samples with subtle drum loops in a way that echoed the '90s sound of Gang Starr, Wu-Tang, and Mobb Deep. The album was a sleeper success, and paved the way for artists similarly mining hip-hop's past; Griselda Records' sample-driven sound—primarily forged by in-house producer Daringer—clearly echoes Marciano's work. Another such beatmaker is Nicholas Craven, a 27-year old producer from Montréal.
.
00:10 / 00:58
Though he's still in the early stages of his career, Craven has already logged credits with underground champs like Mach-Hommy, Your Old Droog, Tha God Fahim, Billy Woods, and others. He has a long list of projects slated for the coming months, including work with a host of underground MCs. The table-setter for all of this is his instrumental album, Death Soul 2, which showcases Craven's beat-selection and sample-chopping craft. "Death Soul 2 is a collection of my darkest soul loops," Craven says. "This tape is nothing but minimalist hip-hop instrumentals with a few featured guests." On "Breaking In," Craven chops and filters a soulful vocal passage around bluesy strings and sparse drums. "Pray For Guidance" lays haunting vocals from an American country song over icy piano flourishes. It's a fitting soundtrack for an anxious time of self-isolation and social distancing.
It's fealty to the gritty sound of New York hip-hop is also surprising given Craven's hometown: Montréal isn't exactly the first place that comes to mind when you think of grimy, '90s-influenced hip-hop. But the scene is a by-product of Montreal's vibrant record-store culture (Craven cites Paul's Boutique in the city's eclectic Plateau Mont-Royal neighborhood as one such example). He also notes the province's appreciation and cultivation of two of hip-hop's less-celebrated elements: "We have a thriving graffiti scene that generates world-renowned artists and the province of Québec is also home to many great breakdance collectives."
If the province lags behind in any area, it's the art of MC'ing. "Unfortunately, due to Québec's strong fear of having its French culture wiped out by the surrounding English population, the province has adopted harsh anti-English laws that promote French above all else," Craven says. "This results in the French population being unaware of some of the leading figures in English-Canadian or American hip-hop."
Craven grew up in Gatineau, a Western Québec town on the border of Ottawa, Ontario. While fluent in both French and English, his proximity to Ottawa provided more exposure to anglophone hip-hop than his fellow Québécois. At first, Craven didn't take to hip-hop. "Everyone had a copy of Dr. Dre's 2001, The Marshall Mathers LP or Get Rich Or Die Trying," he says. "I, on the other hand, was making punk rock music and listening mainly to Jimi Hendrix."
That all changed when he turned 13. "My friend's big brother was making beats and recording in his basement and showed me how to produce and sample," says Craven. "He put me on to a few rappers from the city and guys like MF DOOM and Raekwon which taught me that hip-hop wasn't just G-Unit."
.
00:10 / 00:58
Craven's work juxtaposes clean, luxurious samples with lyrics that skew macabre. On Eto's "Vendetta," over a droning, somber organ loop, Eto raps: "I'm makin' an effort here/ Skin 'em from neck to ear, never fear/ That's my keg of beer, kill 'em and shed a tear." The bars are razor-tough, and yet Craven's melodious production lends it a sense of remorse. "The Irishman," which features Styles P of The Lox, is built around a mellifluous piano loop that wouldn't have been out of place had it been released in 1995.
Perhaps Craven's strongest work comes via his collaborations with Atlanta rapper Tha God Fahim. Tracks like "Numerology" with its eerie vocal loop, and the almost Quiet Storm-y "Huslin', Strugglin', Survivin'" from their joint album demonstrate Craven's knack for straight-ahead structure, constructing songs around lavish loops of obscure R&B songs. It's the perfect complement to Fahim's direct lyrical approach, and the synergy between the two is almost tangible.
"Fahim was the first American rapper I worked with, when he was still a part of Griselda back in 2015," Craven says. "Working with him really opened the door for me to work with everybody else. Fahim and I have great chemistry. I've gone down to work with him in Atlanta twice, and it's always some of the most productive time of my year. Mach [-Hommy] and I pretty much started working off the strength of what me and Fahim were doing, and then Droog eventually came into the fold."
Craven also benefited from the ease of access that comes with the internet. "I managed to create a buzz online and connect with American artists way before I started going down there regularly," he says. "Having some of the planet's most talented rappers just a DM or a PayPal deposit away is the reason I have a career. And because of my proximity to the U.S. border, meeting rappers in person after connecting on the Internet is easy. Linking up with Planet Asia in Brooklyn is now a recurring event in my life."
And while Craven has worked with some of the underground's sharpest MCs, he talks about it with humility. Carving out a signature sound in modern-day hip-hop is no easy feat. But Craven's steady technique and discerning ear has helped him stand out from his peers so much that the kings of the underground have him on speed dial.