SCENE REPORT
The New Sound of Hip-Hop in Québec
By Luke Ottenhof · January 16, 2020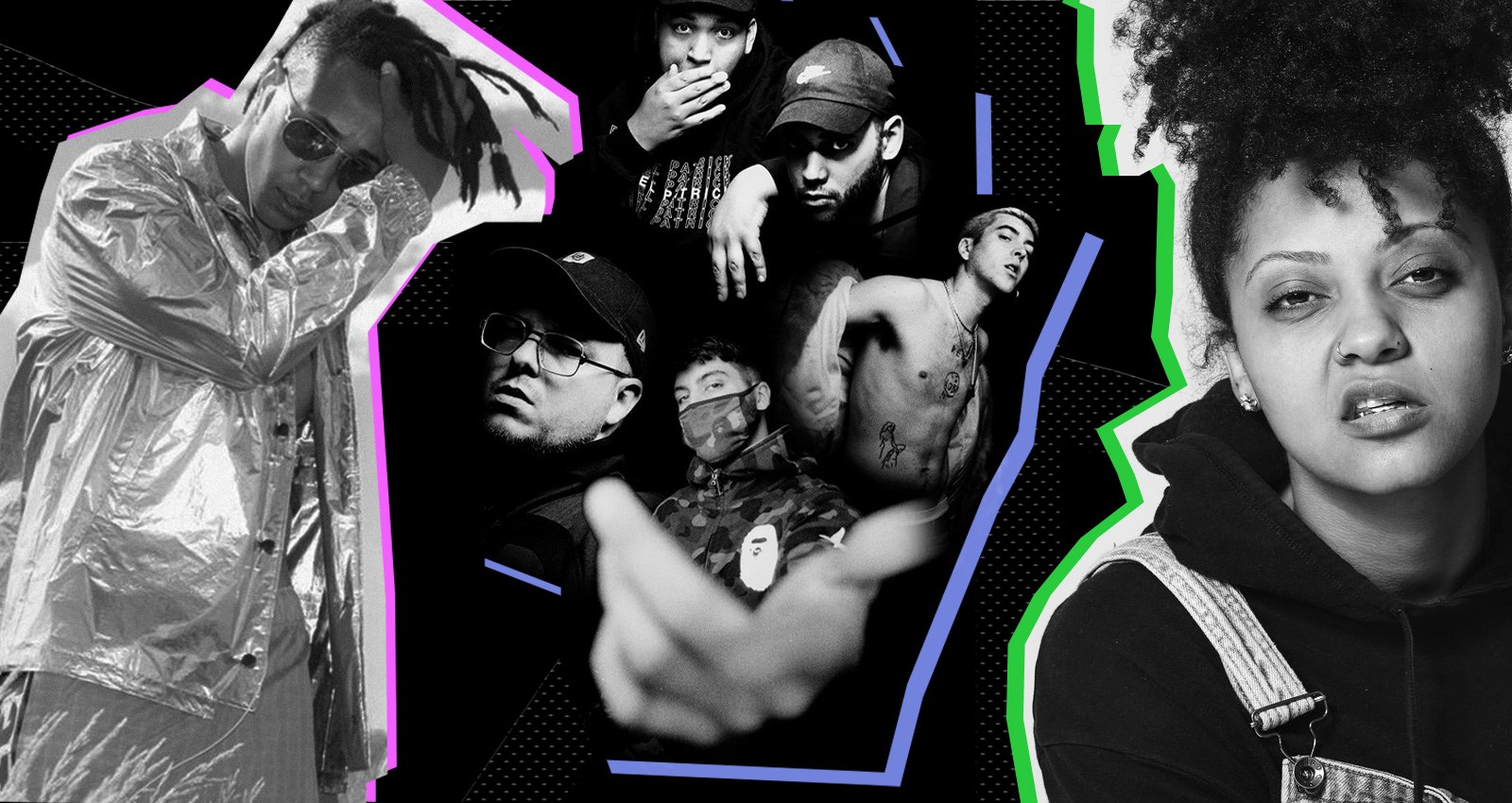 Hip-hop in Québec, Canada's Francophone eastern province, developed much in the same way it did in other parts of the world. Influenced by New York City's DJ Kool Herc and his world-building breakbeats in the late '70s, Quebecers like Butcher T and Michael Williams nurtured the genre's early roots in La Belle Province. Early hip-hop in Québec, as in other cities outside New York, mimicked its American counterparts in both style and language. But over time, artists in the province developed their own distinct aesthetics, sounds, even languages—the province's use of both Québécois French and English gave way to a slang-filled code-switching that's typical of "rap québ," not to mention the array of French-based dialects brought to the genre by the province's Caribbean and African communities.

Steve Jolin, who performs as Anodajay and founded the rap label 7ième Ciel, says the sound reflects their reality. "We've always been into American or anglophone hip-hop, so it's just normal that we mix both languages," he says. "That's pretty much how people talk in the streets in Montréal." Jolin mentions the word for this lingua franca: Franglais or Franglish, portmanteaus of French/Français and English/Anglais. Even this is contentious, though. Many grants in Québec come with a stipulation that records contain a certain percentage of French lyrics. South Shore rap group Dead Obies lost an $18,000 grant after the funding body found that their 2016 record, Gesamtkunstwerk, didn't contain enough French to meet the grant's requirements. Jolin feels the language stipulations are outdated and restrictive: "It's obvious that we're not aiming for the American market. We're aiming for the Francophone market, because we're aiming for people that understand what we're saying, and people in Québec understand French and English."
Jolin is from Rouyn-Noranda, a mining city in rural northern Québec. When he was preparing to release his debut record as Anodajay in 2003, no labels in the province would touch it. "In the early 2000's, hip-hop [in Québec] was not where it is now," says Jolin. "Record labels weren't interested, because I came from a northern place, and hip-hop was urban. I decided to create my own label and put out my own music."
Jolin credits the internet with the rise of rap québ. New platforms and distribution methods are critical in Québec. In 2003, there were no terrestrial radio stations in the province dedicated to hip-hop or rap. Sixteen years later, nothing has changed. "There's no hip-hop music FM in Québec, and that's a shame," says Jolin. "The province of Québec, they have history and they want to stick to their history."
Now, Jolin's label 7ième Ciel is home to some of the province's biggest rap heavyweights, and the label's roster is a snapshot of the province's hip-hop history. It includes rappers from Montréal's Haitian community, like veteran icon Dramatik and next-gen torch carrier Obia Le Chef; acts like Alaclair Ensemble and Koriass, who are credited as leaders of the 2010's rap renaissance in the province; and post-2010's successes like FouKi and Zach Zoya. Contemporary rap in Québec is a fluid, dynamic mix of language and culture that's putting forth a new face for the province: not the archaic, white, Eurocentric Québécois identity of old, but a sound as diverse as the people behind it.
Alaclair Ensemble changed rap québ in 2010 with their debut LP 4,99, a patently weird, bold, and fascinating concept record. The beats and production are harsh and unhinged, like the acid-trip madness of "Ouin!?!" or the kitchen-sink giddiness of "N'toun de ipop sué lèv'." The seven-person collective takes turns bouncing between French and English from line to line, even word to word, presenting a pluralistic patchwork that better represents the linguistic fabric of bilingual Montréal.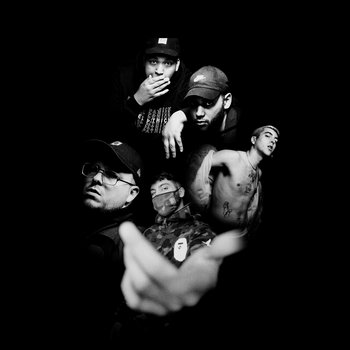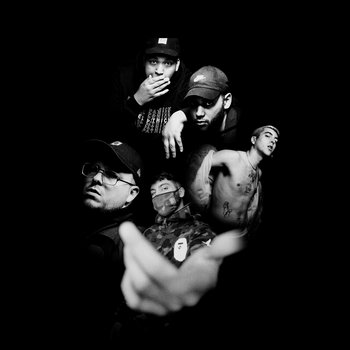 Merch for this release:
Compact Disc (CD), Vinyl LP
Post-rap outfit Dead Obies fucked with an already fucked-with formula, bringing the Franglais from the streets of Montréal onto records in a way that toys with rhyme schemes, bending the rules to fit their realities. Obies is comprised of five MC's: Joe Rocca, Snail Kid, 20some, O.G. Bear, and VNCE Carter. They lean equally on analog and digital beats and instrumentation, and aren't interested in being radio-friendly: their 2016 record Gesamtkunstwerk spanned 15 songs and more than 80 minutes. It's a riveting, riotous example of the group's deconstruction of not just rap Queb's traditions, but the province's unspoken social rules, too.
Montréal's FouKi, the stage name of Léo Fougères, rose to prominence with the 2017 smash "Gayé," and is one of only three rap artists with a song on the BDS charts in Québec. Released this year is the excellent, beach club-ready ZayZay, which benefits from producer QuietMike's penchant for idiosyncratic, playful beats. FouKi's delivery is relaxed and breathy, and on tracks like "iPhone," he and QuietMike take rhythmic and tonal cues from música urbana contemporaries—further credit to that genre's influence and popularity.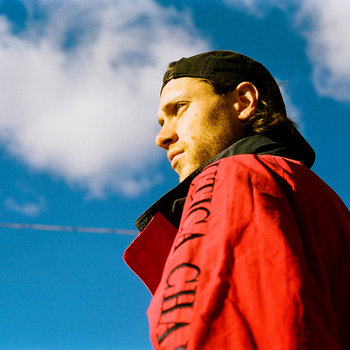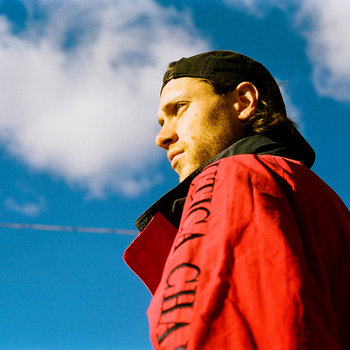 Merch for this release:
Compact Disc (CD), 2 x Vinyl LP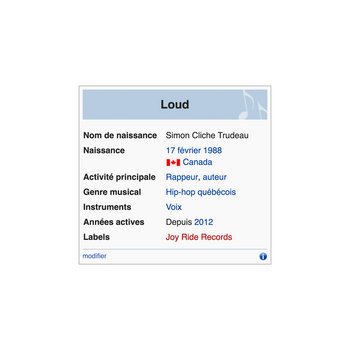 Loud, aka Simon Cliche Trudeau, is rap québ's ascendant star. Earlier this year, he headlined back-to-back hometown soirées at Montréal's Bell Centre arena after releasing his second LP, Tout ça pour ça. Trudeau cut his teeth as part of trio Loud Lary Adjust before branching out on his own, a move that's gifted the province with its own party-ready anthems, like the chart-dominating hit "Toutes les femmes savent danser." The track is built around a reggaetón rhythm, borrowing from the runaway success of música urbana to elevate Trudeau's Franglais rap.
Naya Ali is a fast-rising star in rap québ. When the Ethiopian-born Montrealer heats up, her flow can take on a Kendrick Lamar-like timbre: a strained, passionate, raspy blast, full of gripping urgency. Other times, like on Higher Self single "Ra Ra," her vocals are ethereal but still commanding. Ali raps in English, positioning her for success in international English-language markets. "Get It Right," her latest single released in June, is proof-positive of her versatility: it's melodic, dark, and charged with an earworm chorus spotlighting Ali's unique voice.
Haitian Montrealer Obia Le Chef cooks low and slow, with thundering trap beats and melodic vocal lines framing an assured flow and playful couplets. He works both in French and Haitian Creole—in Haiti, "Obia" means magic, and le Chef's latest release, the EP Zoklo, along with his 2018 full-length Souflette, take their names from the Haitian dialect. Obia Le Chef called on rap québ royalty to build out Zoklo, including Dead Obies producer VNCE Carter and High Klassified. On Souflette cut "TEN," the rapper decries racism in Québec: "Tu sais qu'au Québec les metropole est négrophobe / On est perçu comme des prédateurs dans la ville / C'est pour ça qu'ils ont shippé PK à Nashville."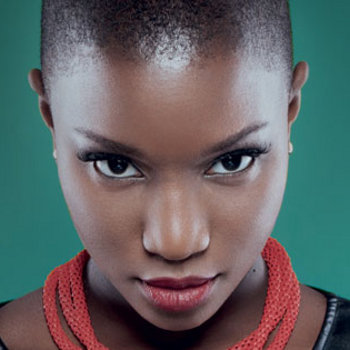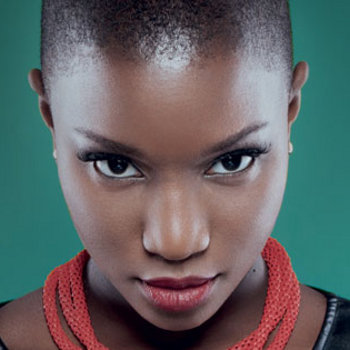 Rapper Sarahmée brings unrivaled stylistic, lyrical, and thematic prowess to rap québ, incorporating sounds from dancehall and música urbana to soukous-esque guitar and rhythms. The Senegal-born artist's flow is uncompromising and confident—a potent voice on a growing scene.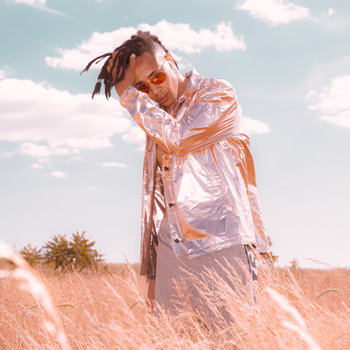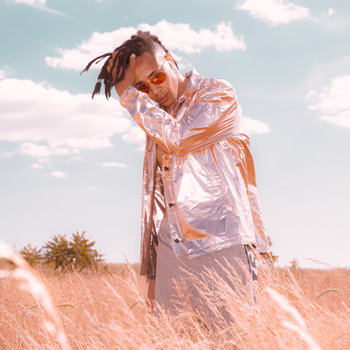 Zach Zoya comes from Rouyn-Noranda, a place that now holds an important place in Québec's rap history. Zoya is following in that tradition, working with high-profile producer High Klassified (Future, The Weeknd) on his 2018 EP Misstape. Zoya, who raps in English, takes notes from The Weeknd's hazy vocal melodics and interpersonal darkness, filling detailed production work with heartbreak ("Superficial") before switching up the energy like on scorcher single "Who Dat": "Think we should legalize weed, Trudeau at the back like 'True tho!'"