FEATURES
Martina Topley-Bird Makes a Statement With "Forever I Wait"
By John Morrison · September 28, 2021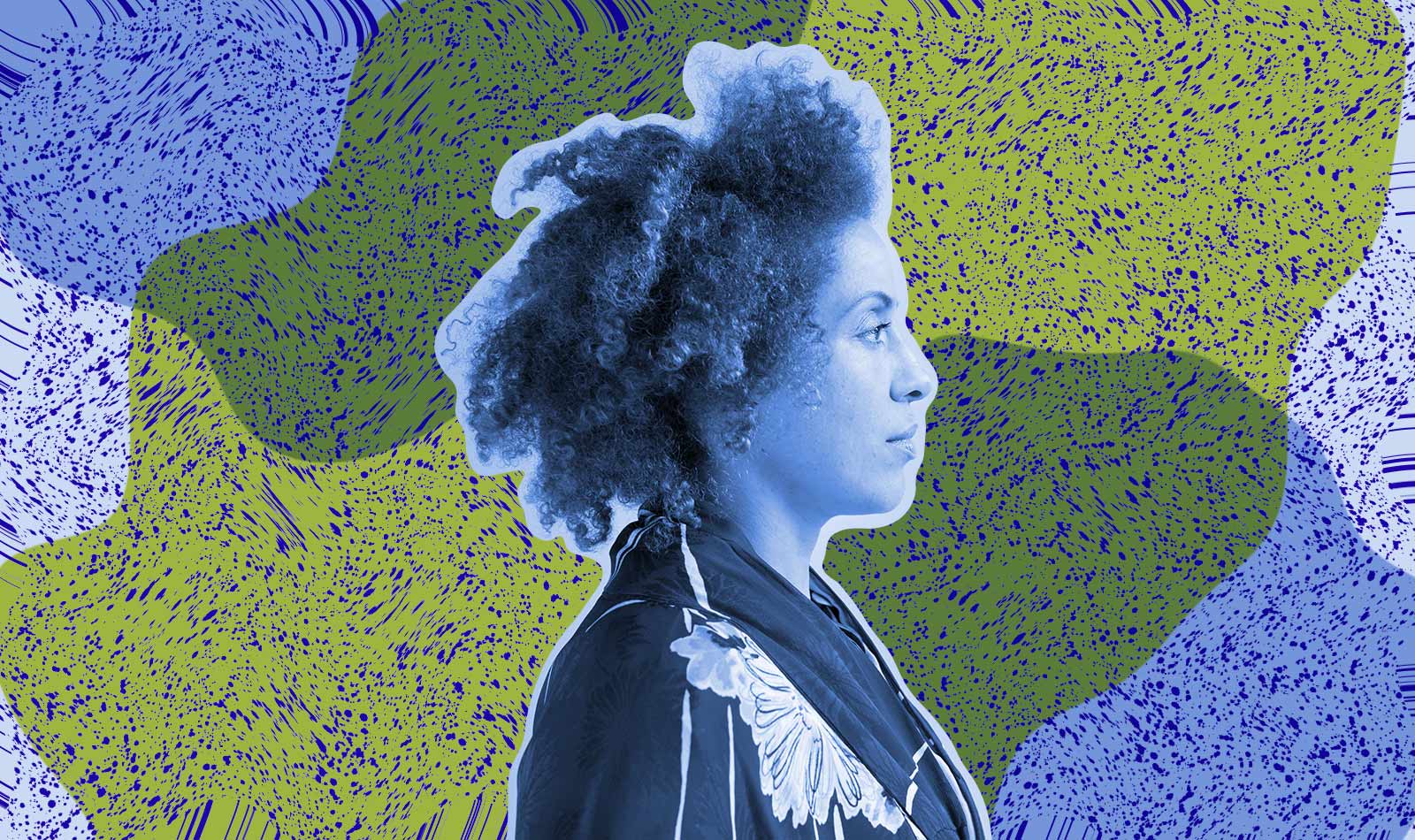 London-born singer-songwriter Martina Topley-Bird first came to prominence as the lead vocalist on Tricky's 1993 single "Aftermath." A remarkable track in which hip-hop and soul music collided to create a powerful new hybrid, the song's instrumental is built around a slow, pitched-down sample of the bassline and distorted electric piano of Marvin Gaye's "That's The Way Love Goes." When the colossal drums on "Aftermath" kick in, Topley-Bird emerges. The song's lyrics are impressionistic, and the rich timbre of her voice is like a bright light piercing the dark, heavy music. By the time Tricky's debut Maxinquaye arrived in 1995, the duo had sharpened their singular fusion of slow-tempoed hip-hop and melancholy soul; the album, along with Topley-Bird's other collaborations with Tricky, have since been widely celebrated as classics.
Beyond her work with Tricky, Topley-Bird has also collaborated with a wide variety of acts—Massive Attack, Primus, Common, Gorillaz. As a solo artist, Topley-Bird spent the '00s exploring various aspects of her musical personality on albums like Quixotic (2003), Anything (2004), The Blue God (2008) and Some Place Simple (2010). After a decade-long gap, she returns with Forever I Wait, an album that mines the furthest depths of desire, loss, and hurt.
.
00:10 / 00:58
Merch for this release:
Vinyl LP, Compact Disc (CD)
Now living in the Alicante region of Spain, Topley-Bird spent five years making Forever I Wait, writing and producing songs while living in Baltimore, London, and Spain. "I had a bunch of false starts making the record. When I finished touring with Massive [Attack] in 2011, I took off to be with my family. My family needed a lot of help. In 2015, once I moved to Baltimore, is where it really began," she says. "I started working with Tiadiad, and he set up my studio, gave me all the plug-ins I needed, I bought a new iMac and I started on 'Weasel,' that was the first track. A lot of the songwriting started in London. I was gathering ideas but the blueprint wasn't made until I got to London."
"Weasel" is uptempo, yet filled with an atmosphere of desperation. The song's drum groove is accompanied by a melange of synths and backward bell samples that spin around haunting bass. Its chorus feels like a clear and cutting send-off, delivered from behind a swirling wall of reverb and delay: "I want you to know, I need you to know/ There's nothing left in you/ It's two-dimensional," she sings. "Pure Heart" combines distorted guitars and a gorgeous vocal melody into a gothic picture of love that threatens to collapse under the weight of uncertainty: "How can I know for sure where you will take me?/ Your heart is very pure, secure, I'm just so unsure." "Love" takes the heavy bass and flying hi-hats of dub reggae and atomizes them with each musical element flung about in a dynamic storm of reverb and delay. The result is a trippy, sinister instrumental that provides a home for Topley-Bird's chronicle of a relationship that has grown more bitter than sweet. "Love" hones in on her gift for crafting songs that condense complex emotions into simple yet devastating lines like, "The hell I put you through is the paradise you asked for."
The product of a cadre of collaborators including Robert Del Naja of Massive Attack, Euan Dickinson, Rich Morel, Christoffer Berg, and Benjamin Boeldt, all working with Topley-Bird's direction, Forever I Wait contains some of the most enthralling songs of Topley-Bird's long career. Standouts like "Wyman" and "Collide" were inspired by her time in Baltimore, offering vivid odes to Baltimore's Wyman Park and the 12 O'Clock Boys, the city's dirt bike riders. On those songs Topley-Bird, writes vivid descriptions of daily life in the city. "We wrote these songs once I moved away from Baltimore and I was back in London again for six months, and that's where the writing happened. Sometimes you need that distance to assimilate," she says. She also wanted to highlight the struggles that the city's residents face. "I really wanted to write 'Collide.' I wanted to write something about inner-city youth, because it just feels so unfair that the city is surrounded by so much wealth. There's Montgomery County [Maryland], that's got the most money and the best schools, and it's not that far away. I only spent those three years living in America but there's a lot about how everything is run that's super shocking," she says.
.
00:10 / 00:58
Merch for this release:
Vinyl LP, Compact Disc (CD)
The album's closer, "Rain," is a marvel of introspection and catharsis. A gorgeous, minimal string arrangement backs Topley-Bird and her understated vocals. Here, she is determined to hold on to the best parts of her spirit, despite life's trials. "One day while walking in the rain
I find my path along the way/ I caught myself alone again/ Forever young." Like many moments throughout Forever I Wait, "Rain" feels world-weary, but it closes the album on a powerful and triumphant note.
Topley-Bird prefers Forever I Wait to the solo work of her past. "I felt like the records I'd made [in the past] were not deliberate artistic statements—they were explorations, finding my nose and instincts and publicly trying out things. With this record I realized that I had to have my full artistic statement. There's a lot to chew on in the record. Lots of voices and stories. I'm fairly thrilled with how it turned out."