FEATURES
Tricky Returns to His Past to Find His Future
By John Morrison · October 12, 2017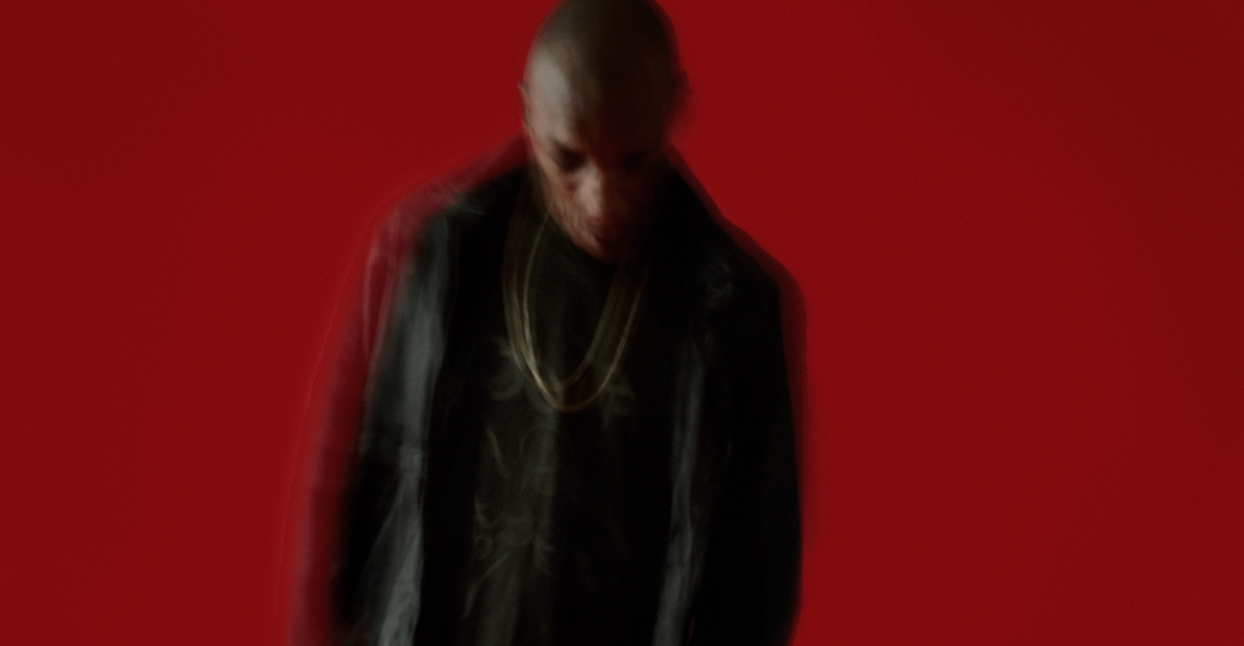 February 2017 marked the 22nd anniversary of the release of Bristol, England-born iconoclast Tricky's revelatory debut album Maxinquaye. Fusing the gritty textures and production techniques of contemporary hip-hop and dub reggae with the immediacy of punk and the songcraft of old-school soul, the album made a deep impact on the musical landscape of the late '90s. It wasn't the first time soulful singing had been layered over breakbeats and samples (most famously, Harlem mixtape DJ Ron G had created a series of street tapes in which he layered R&B a cappellas over hip-hop beats) but by fusing soul and hip-hop with the dark paranoiac vibe of urban Britain, Maxinquaye suggested something more sinister and ominous. It continues to influence musicians two decades after it was made: it would be hard to imagine the atmospheric alt-R&B of SZA, or FKA twigs, for example, without classic Maxinquaye cuts like "Overcome" and "Hell is Round the Corner."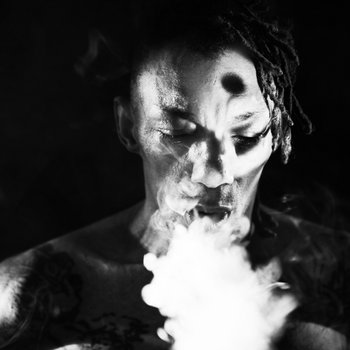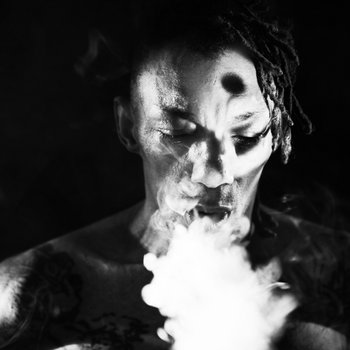 Merch for this release:
Compact Disc (CD), Vinyl LP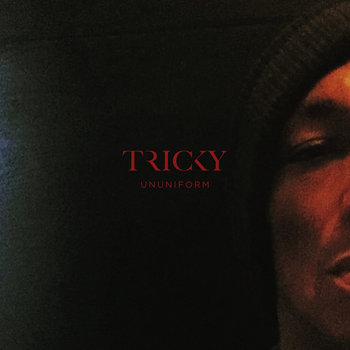 On his latest release, ununiform, Tricky takes a few tentative steps backward in order to update his old sound. With guest vocals from Avalon Lurks, Smoky Mo, and Maxinquaye star Martina Topley-Bird, ununiform mixes elements of the classic Tricky sound with adept nods to new-school trap and hip-hop. Album standouts like "The Only Way" and "Running Wild" show that Tricky is more than capable of putting a post-millennial shine on the best elements of his classic records. Speaking to us from his homebase in Berlin, Tricky delved into his personal life, musical legacy, his love of rap music, and the creative process behind the new album.
Your first record came out 22 years ago. How do you keep catching the inspiration after the doing this for so long? What brought you into the emotional space to make this new record?
I got sued. I've had the taxman after me, and for the last couple of years I've been paying off the taxman huge amounts of money, right? And even though, it wasn't like I was desolate in the streets, I was all good but… it's like, I was making records and that money would go straight to the taxman. And I think that was pressure without even noticing it. For instance, with the last couple albums, if I did a track I didn't change anything. I'd go to bed at night like 'All right, it's finished.'
With this album it was like 'All right, I want to change these words, I want to change this song,' but… [with previous records] it was like, 'Let me get this record finished so I can use that money to pay off the tax.' It was more fun doing this album. With inspiration, I really can't do anything else [but make music]. For instance, my manager says, 'What are you doing for your birthday?' I said, 'Nothing.' It's hard to celebrate a birthday with the life I've got. I was in Italy doing a show in a beautiful town in Italy. [I realized I'm] really lucky what [I'm] doing, even more now. It's not many people who can survive doing what they love. When I'm working in the recording studio, I start when I want and I stop when I want. And to be able to make a living and travel around the world—I never go on holiday, because I don't need to. Not many people get to go to Hong Kong, L.A., and Mexico City all in the same year.
I read that you said that with your 2001 album Blowback, you were living in the Bronx, and you felt like your experiences at that time colored or influenced the album. You felt like you gave it like a more 'gangster' vibe, because you were in the Bronx then. You live in Berlin now…
It was my friend who said that. My friend, he's a Jamaican guy. And I was hanging with Jamaicans in the Bronx—street dudes, you know? I was going to clubs with them, going to hip-hop [and reggae] clubs, and not being recognized in that environment. It was my friend who said [Blowback is] like a gangster album, in a way. The vibe and the places we'd been hanging out, we weren't in that celebrity lifestyle. A few people were having difficult situations, let's say. So, I was around that when I was making that album.
Does your environment usually seep into the work like that?
Sometimes. It moreso seeps into the lyrics—like, on Blowback, I had a Jamaican guy from the Bronx who was on the record, and he was writing gangster lyrics. He was on [those] Jamaican gunman lyrics. So that kind of brought a vibe to the album. I ain't gonna say to him, 'Yo, you can't write about that, go and write about love.' If that's what you're experiencing, that's what you're bringing to the table, so that kind of brought that vibe to the album.
Merch for this release:
Compact Disc (CD), Vinyl LP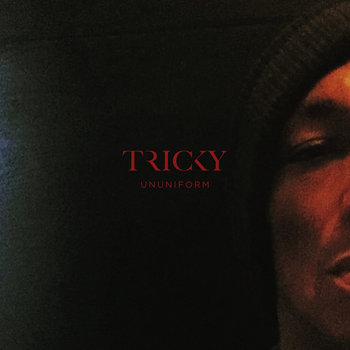 With the new one, I noticed that you got a lot of people rapping in different languages. You're working with Russian MCs on the new one?
Yeah, I got two Russian guys on the new one. Smoky Mo, he's one of the biggest artists in Russia. So, those guys on the album are like the biggest urban artists over there.
And you were over there when you recorded with them?
I went there three weeks just to work with them… I just wanted to be there and record and be in their environment. It was cool; sometimes [there'd be] 10-12 people in the studio. Not a lot of them spoke English and I [couldn't] understand what they [were] saying, so all I could go off was feeling. I was there by myself and I just went into their environment on Christmas Day, just drinking vodka and recording, you know?
For this record, can you tell me a bit about the production process? How do you build up a track?
I work like a kid. So I sit at a keyboard and find a drum sound, a bass sound, or a string sound—I go through the sounds, I find the sounds I like, and I record everything. I play for a few minutes, listen to what I played, and if I hear something I like, I sample that. I'm not looking for anything specific. I think, if you go into the studio with an idea of what you want to do and that doesn't work out, then you're stuck. If I go into the studio with no idea of what I'm going to do, I can't be let down. Anything can happen.
Did it take you awhile to get to that place where you were creating from that kind of empty space, or did you start out working like that?
I've always worked like that. I can remember, I was going into the studio once and I met Daddy G from Massive Attack. I was going in to do a remix. He goes, 'What are you going to do?' and I said, 'I have no idea,' and he's like, 'How do you go into the studio not knowing what you're doing?!' Basically, I knew I was naive, but that worked out for me. I go into the studio and just make it up as I go along. My equipment is still the same stuff that I used 20-odd years ago.
OK, so you're working on a tune, you have a basic idea down. How does it grow from a skeleton of an idea into a full-fledged song?
To be honest with you, you don't make music, music makes you. I could sit down at the keyboard and next thing you know, in a couple hours, I've got a song and I don't know how I did it. That's why I never have writer's block. I don't believe there's such a thing as writer's block, 'cause when you realize that you don't control it, there's no reason to have writer's block. Without even thinking about it, I'll sit down and listen to that song, and the music will tell me what the words and the melody are. Sometimes, I sit down when I'm mixing a song, I think, 'How did I get here? How did I get from the keyboard, to this piece of music?' If I get a string part I like, that'll tell me the drums it wants, once I get the drums, it'll tell me the bassline it wants, so it's really music making itself.
Merch for this release:
Compact Disc (CD), Vinyl LP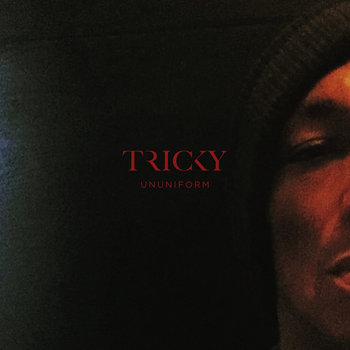 Certain songs on the record remind me of your older work, but some of it has a newer, more contemporary sound. Like, the song 'It's Your Day' reminds me of down South trap music, at least the rhythms of it. Were you listening to new stuff and did it influence you?
I do listen to a lot of Chicago [rap], I listen to some trap. I do listen to a lot of new hip-hop. Some old-school guys have a problem with new hip-hop. They call it mumble rap, but I don't have a problem with it, because that's their life they're leading. It's like, that's their vibe and they're creating something new. Obviously, some new hip-hop ain't as good as the old hip-hop, ain't got the lyrical content, but their lives are different. Like, look at what kids are going through in Chicago.
Yeah, murder and death all around.
It'd be hard to talk about something positive, so I try not to judge these young cats. Some of the drill music is so dark, because that's their environment. And it's like, they're telling their story. The difference is like N.W.A., they were doing 'gangster rap' but they weren't gangsters. Some of these young kids, they are gangsters who are rappers. They're killers who became rappers, so obviously, they're not going to have the same lyrical content as, say, Rakim or Slick Rick, because it's a totally different lifestyle that they have to go through.
You know, I'm 36, not super old but not super young either, and I love a lot of the new music because I understand that this is young Black culture that kids are creating out of, in spite of the environment and all these other factors. This is the new thing that they are creating, and a lot of this shit is great and really dope sonically.
It's the new music, and a lot of it is dope and sounds wicked. They are creating some incredible stuff, like you said. I always said that Chief Keef is a genius, because he don't give a fuck! He does what he wants and that's half the part of being a genius, is not compromising. I really like Rico Recklezz as well. He's got some in-between-positive-and-killer lyrics, you know? He's a different character and whether you agree with it or not, I can't really judge them.
Other than modern hip-hop, is there anything else that you've been listening to that may have bled into the sound of your new record?
I listen to a bit of everything, to be honest with you, but I still do listen to a lot of old-school hip-hop, old-school reggae, soundsystem stuff. Today, I was listening to 'They Reminisce Over You' [Pete Rock & C.L. Smooth's 1993 hip-hop classic]. Just incredible. I still listen to Nirvana, Kate Bush, all kinds of stuff. Capone and Noreaga, as well, their early stuff…
That's the shit!
That was just unbelievable. And I think Capone is one of the most underrated rappers ever. The thing is with him, he's so street, you gotta be on the street to understand what he's saying. He's lyrically a genius but because he's so ghetto, a lot of people miss it. Like, when he's talking about 'blowing a stiff circle in the yard,' he's talking about smoking in prison and the average person ain't gonna get that. He's just a genius and if you ain't got no ghetto in you, you ain't gonna get it.
'Bang Boogie' is really short, but it's probably my favorite track on the album. Thinking about the future, would you ever do a straight-up hip-hop album?
Yeah! I've been meaning to do a total hip-hop record. I've been meaning to do a total reggae record [too] but it's difficult for me, because I go in and I start something and it turns into something else. But a hip-hop record and a reggae record, that's what I really want to do.
You gotta do it, man. That shit would hit hard. Any final thoughts you want to share?
For me, this new album is like the second part of my career. It's like, we're going to another level.  I've already recorded six tracks for the next one.
—John Morrison