FEATURES
Bassist Luke Stewart Approaches Jazz With a "Punk Rock" Mindset
By Philip Freeman · October 28, 2020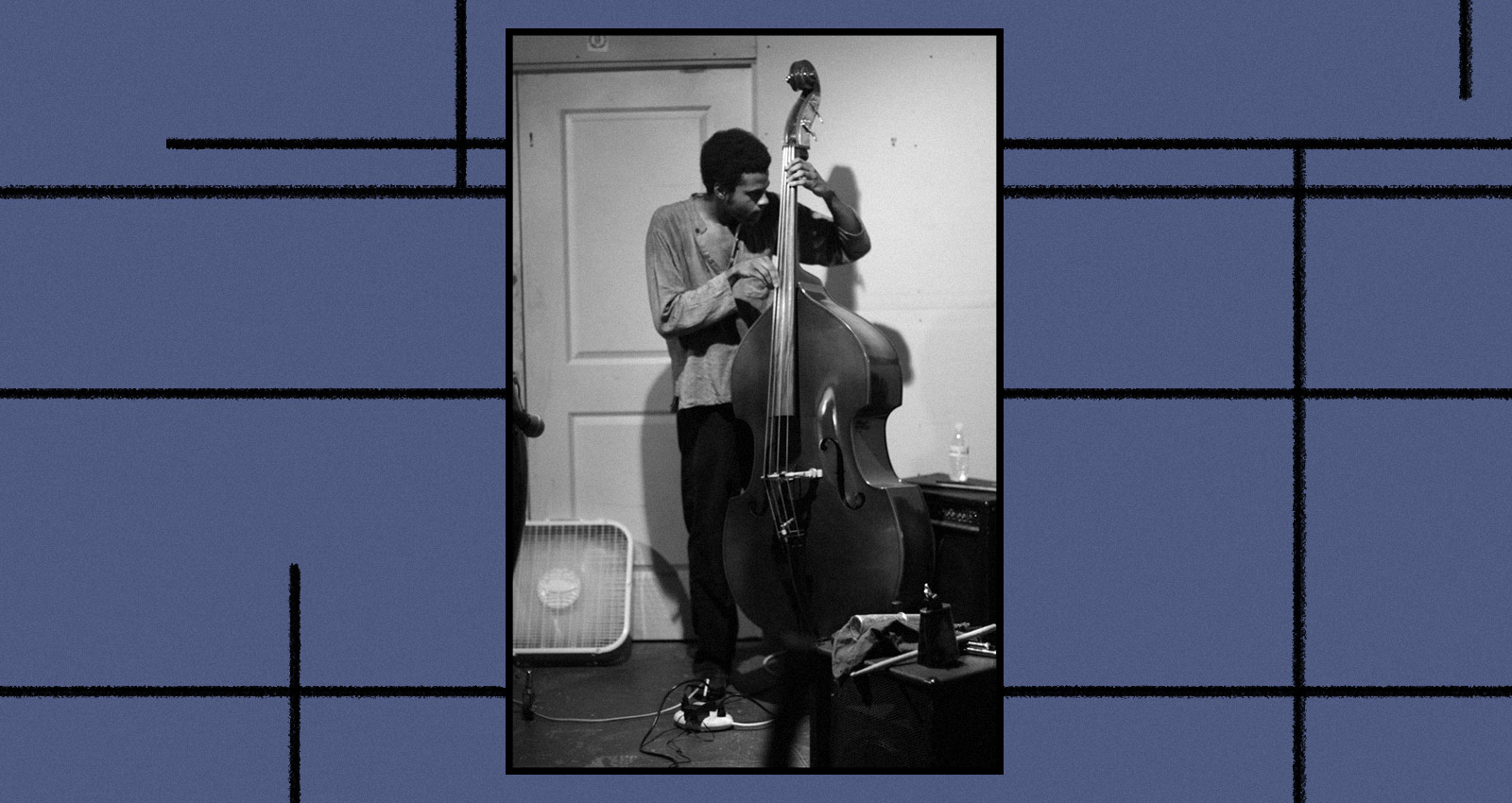 Watching Luke Stewart play the upright bass is hypnotic. He balances the instrument's long neck gently on his shoulder, like he's tending to a dance partner who's fallen asleep, and then leans an ear in, as if it has something to tell him. When the music is fast, he bounces his upper body up and down, whipping his head toward the neck, then yanking it away as if trying to comprehend the notes he's just played. When he's playing electric, by contrast, he wears the instrument right at his waist, eschewing low-slung punk-rock cool in favor of a harmolodic intensity, again cocking one ear down toward the strings as he yanks and plucks them with his fingers.
Merch for this release:
2 x Vinyl LP
Stewart is one of the busiest musicians on the current jazz scene. He's a member of saxophonist James Brandon Lewis' group—primarily a trio with drummer Warren "Trae" Crudup III, but occasionally a quartet and sometimes a quintet—and he and Crudup also perform and record as Blacks' Myths. He's in another out-jazz trio, Heart Of The Ghost, that's made four albums to date; he's in trumpeter Jaimie Branch's trio with drummer Mike Pride, a group that has yet to record; he released a solo album, Works For Solo Bass And Amplifier, in 2018; and in perhaps his highest profile role at the moment, he's a member of Irreversible Entanglements, a free jazz quartet fronted by poet and sound artist Camae Ayewa, better known as Moor Mother. He's also been a radio DJ and a promoter in Washington, D.C., presenting events at venues ranging from tiny DIY spaces to the Kennedy Center.
Stewart has the friendly, open demeanor of someone who's spent years attempting to bring seemingly "difficult" music to as many people as possible. His own path to jazz came through punk and indie rock; he started on electric bass, in high school, as a way to make music with friends. "I didn't have access to the Grammy bands or even a jazz band in high school, I didn't go to NEC or Berklee—I didn't major in music at the university of whatever," he says. "It's all been experiential for me, and part of a deep engaged practice of passion, almost."
He grew up in Mississippi, and attended Ole Miss before transferring to American University in D.C. The move transformed his life, and set him on his current path. He earned a degree in international relations, with a minor in audio production, and got a job at the legendary radio station WPFW, whose tagline is "Jazz and Justice."
Merch for this release:
Compact Disc (CD), Vinyl LP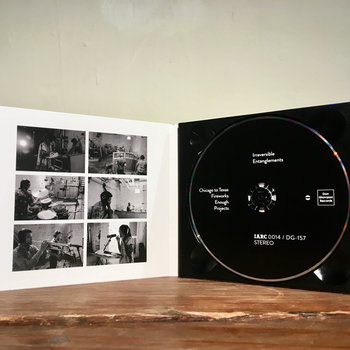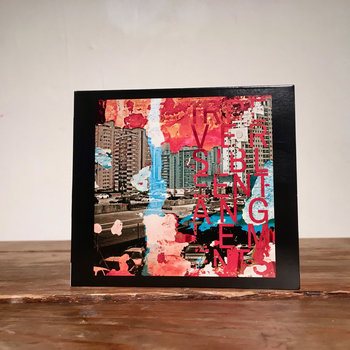 "I was working there as the production coordinator and then assistant production manager; I had a show, it was a big part of my life for a good eight years," he says. "Music-wise at least, it's a collection of people who are passionate about the music and are playing from their own personal collections. There's not a library or a program director telling you what to play during a time slot. [It almost felt like that was] my graduate school—just interacting with that community, along with the very deep social justice activist community that also found a home at the station."
Since the mid-'00s, Stewart has booked shows all over D.C., in venues like D.C. Space, Gold Leaf, and Union Arts. He and writer Giovanni Russonello started the website CapitalBop and the D.C. Jazz Loft Series of concerts to better promote and document the jazz being made in the nation's capital. "My underground scene, which is the indie scene, all they could talk about was the latest indie band representing the D.C. underground, and I was like, 'Wait a minute, there's the Young Lions playing at Café Nema every Tuesday and y'all never even heard of these people, and this is the best band in D.C. in my estimation.' I saw that, so when I had the opportunity I wanted to put that music back in that conversation. And the result was, people of my generation who were coming to the DIY spot to see the indie show [started] coming to the DIY spot to see the jazz show."
It was via his indie rock band Laughing Man that Stewart connected with Camae Ayewa, who records as Moor Mother. "We met in that realm, in the punk-experimental—we say punk, but it was never fully tucked into a genre. That's just not how it works in Philly, you know?" she says. "He was in this group called Laughing Man, which they were so cool, and my band [the Mighty Paradocs] loved playing with them, so we developed a kinship." In 2015, Ayewa, Stewart, and saxophonist Keir Neuringer got together to play a benefit—Musicians Against Police Brutality—in Brooklyn. The performance after theirs was a duo: trumpeter Aquiles Navarro and drummer Tcheser Holmes. Months later, all five gathered in a studio and improvised their first album as Irreversible Entanglements.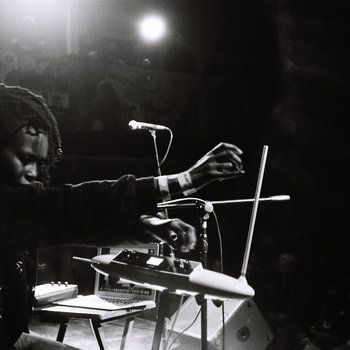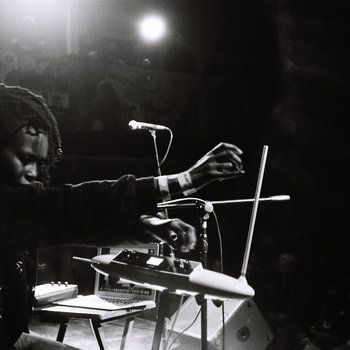 Merch for this release:
Vinyl LP, Compact Disc (CD), T-Shirt/Apparel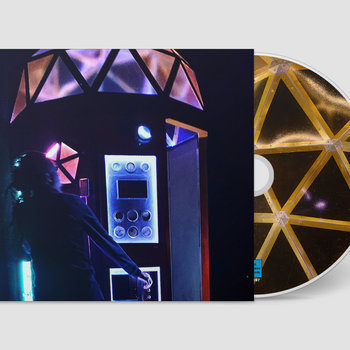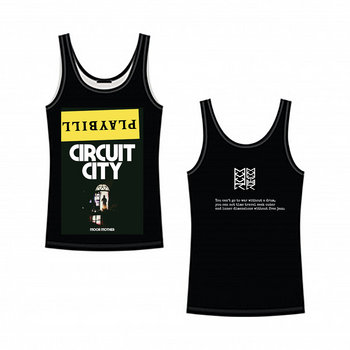 "I think we always knew what the group should sound like, even from the beginning," Stewart says. "In that first session we kinda went in with the concept of [emulating the] New York Art Quartet featuring Amiri Baraka." Since then, they've released a second studio album, a 20-minute one-off single, and two thrilling live recordings. The group is moving slowly but surely beyond its pure "fire music" roots, incorporating electronics and becoming more abstract and theatrical; in September, their score to Ayewa's theater production Circuit City was released under the Moor Mother name.
Heart Of The Ghost is a more old-school free jazz trio; their squawk-and-squeal, clatter-and-throb music recalls the work of players like Jemeel Moondoc, Charles Gayle, TEST, and Other Dimensions In Music from the '90s and early '00s. Stewart is the fulcrum, balancing between saxophonist Jarrett Gilgore and drummer Ian McColm. He sees them as "the young, scrappy band that would get in the van and drive to Chicago and play all the crazy places along the way." Their home base is Washington, D.C.'s Rhizome; their latest release, on which they're joined by trumpeter Dave Ballou, was recorded there.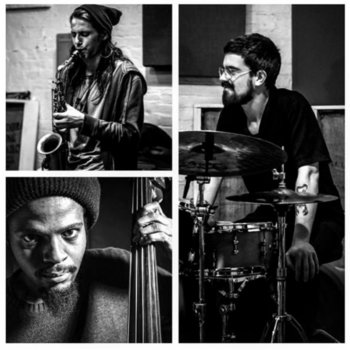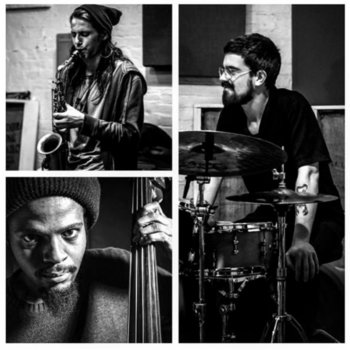 Merch for this release:
Vinyl LP, Compact Disc (CD)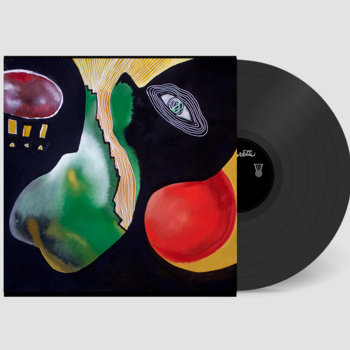 In 2018, Stewart was invited by saxophonist Dave Rempis to participate in the Exposure Series of concerts in Chicago, and asked to anchor an ensemble featuring Ken Vandermark and Ed Wilkerson, Jr. on reeds, Jim Baker on piano, and Avreeayl Ra on drums. They performed a fully improvised, one-off set of music, which Stewart recorded and took home with him. Later that year, he returned to Chicago, having listened back to the music and transcribed peak moments, adding new ideas to the mix. He reassembled the quintet and recorded this new music, partly in the studio and partly live; both sessions are represented on Luke Stewart Exposure Quintet. Some tracks, like the opening "Awakening The Masters," are fierce and blaring, with a bluesy edge, like the work of Frank Wright or the late Giuseppi Logan. By contrast, "HAARP And Concrete Silhouette Pt. II" is a trance-like, droning marathon, with Stewart's bass at its center, that sounds almost more like experimental krautrock than jazz.
To Stewart, the point is to break away from the hierarchy—still prevalent even in supposedly free music—of the composer and the musicians who execute his vision. "When you listen to a field recording of a pygmy ensemble in the Congo, the question's never 'Whose song is that?' or 'Who is that?'," he explains. "It's more 'What is that?', which I think is a better question to ask when it comes to music and doing this work of breaking down hierarchies. Because when you're asking who, you're placing it in an individual zone, where even if there's an ensemble of five, nine, eighteen, up to a full orchestra of music, the question is always, who wrote this music? And even if they did write it, is that music still theirs if someone else is playing that music and putting themselves into that music? How much of it can you say is yours? The band is improvised, and it's a group. It's not just me, it's this band, and it's me versus the collective legacies of these four titans of music, so it's like, the concept of instilling your will upon a musician, upon a person's imagination, upon a person's creativity and then calling it yours. That's sort of the concept that I'm thinking about and trying to fight against…to highlight the non-hierarchical nature of free improvisational music ensembles and also in essence [challenge] the concept of the capital-C composer and how it affects our perceptions of music, for better or for worse."