FEATURES
Kate NV Makes Her Own Avant-Pop Magic on "Room for the Moon"
By Joshua Minsoo Kim · July 06, 2020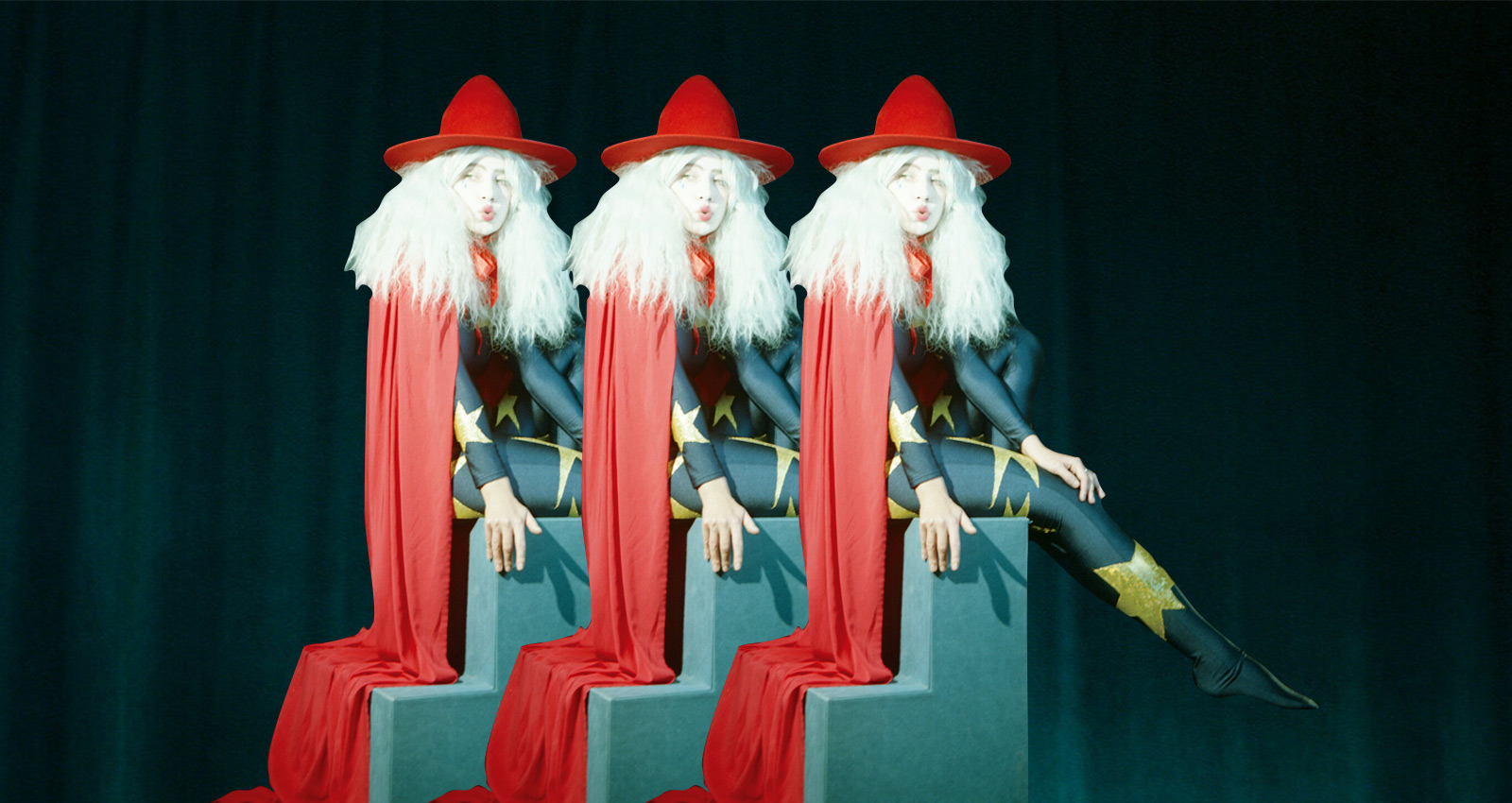 It's hard to pin Kate Shilonosova down. Her discography is all over the musical map—there's Glintshake, the fiery post-punk band she fronts; the Moscow Scratch Orchestra, a collective of artists who have performed pieces by English composer Cornelius Cardew; and her own solo work as Kate NV. And even the albums she's recorded under that moniker showcase her mastery of everything from New Wave pop, to Berlin School-indebted synth exercises, to Japanese new age.
Merch for this release:
, Vinyl LP, Compact Disc (CD), Cassette, T-Shirt/Apparel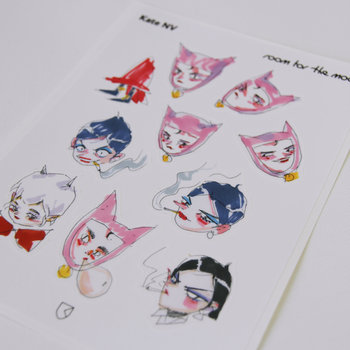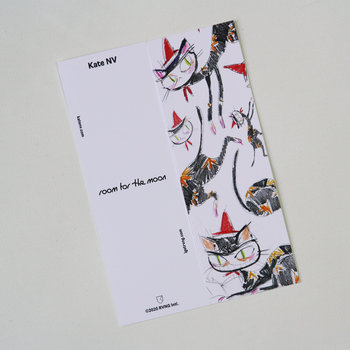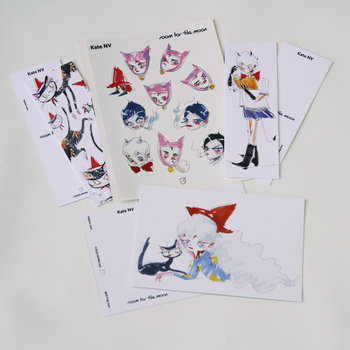 Her latest album as Kate NV, Room for the Moon, is largely inspired by Japanese and Soviet pop songs from the 1980's. "That music speaks to my inner child," she says. That inspiration is particularly evident on "Not Not Not," where syncopated percussion and sinuous vocal melodies recall the lively works of Japanese idols like Yukako Hayase and Miharu Koshi. She specifically cites Yellow Magic Orchestra, a group she's adored for a long time, and speaks fondly of the Apogee & Perigee album that Haruomi Hosono worked on. Closing track "Telefon" also wears its influence on its sleeve: the song was largely inspired by Roza Rymbayeva & Arai's "Old Telephone."
Shilonosova started working on some of the songs on Room for the Moon as early as 2016, but the album as a whole took a few more years to take shape. "I do not think of it as a plan," she says. "I never force her to be something she doesn't want to be at the moment." Throughout our conversation, Shilonosova constantly refers to making music as a conversation, using she/her pronouns when she talks about music. "It's not like I'm dictating what we should do," she says. "You find out the truth in the process—sometimes she tells you what language to sing in, what melody to sing." Room for the Moon has vocals in Russian, English, French, and Japanese, depending on what Shilonosova felt would best accompany the instrumentation.
Given that music has a very real personhood in Shilonosova's eyes, it makes sense that she considers each track an imaginary friend. "I felt like I created my own crew," she laughs. The characterization of her songs is even clearer in her music videos: in "Plans" she adopts the persona of a cartoonish villain who's also a news anchor; on "Sayonara" she's a mime. These characters and songs were constructed during a particularly lonely period in Shilonosova's life; making the album was therapeutic for her. "For the first time in my entire life, I had a feeling that I had no friends at all—I was desperately looking for someone to become a good friend," she says. She's reluctant to go into further detail, saying only, "Music is the only thing that's never betrayed me."
Merch for this release:
, Vinyl LP, Compact Disc (CD), Cassette, T-Shirt/Apparel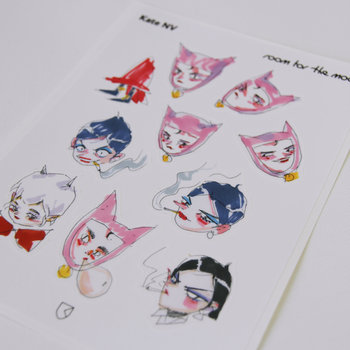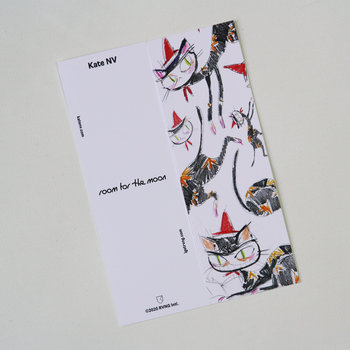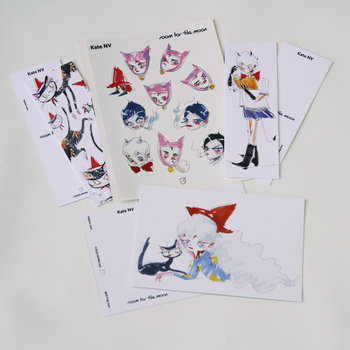 But more than just abstract characters, the songs also feel like extensions of Shilonosova herself. "Think of it as scientific research," she says. "Sometimes you're exploring the music, sometimes you're exploring yourself, but the result is always different." The album's title hints at the many sides that exist inside every person. Inspired by Moscow conceptual artist Viktor Pivovarov, Room for the Moon is a reference to the ideas that defined his paintings—the notion that physical elements, like the heart, are just one component of a human; people can contain worlds, forests and lakes and, yes, the moon. "The heart is small but experiences huge emotions," she says. "Your consciousness, your intellect, your soul is endless."
Merch for this release:
, Vinyl LP, Compact Disc (CD), Cassette, T-Shirt/Apparel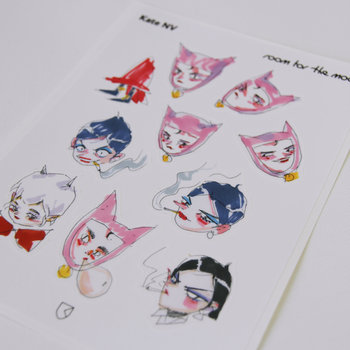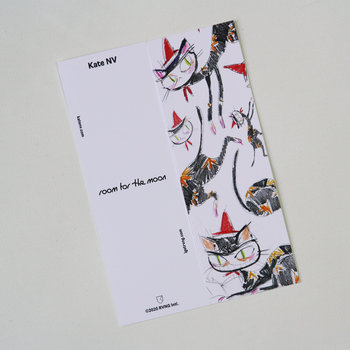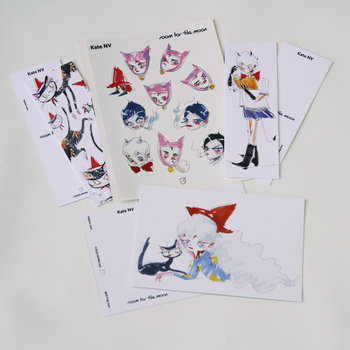 That idea has new resonance for Shilonosova, who says she fell in love during the course of quarantine. The new romance profoundly impacted her views on art—even her lifelong love of Sailor Moon. "Sailor Moon becomes very lonely, and all of her friends die, and she becomes the greatest warrior in the universe," she says. Shilonosova thought making Room for the Moon would lead to her becoming a great warrior herself. But now, in the throes of new love, she sees Sailor Moon differently. "I romanticized the loneliness too much," she says, "when the real point was that Sailor Moon loved her friends."
For Shilonosova, who believed in Santa Claus until she was 17, ("I cried when I found out he wasn't real!"), there is meaning in believing in the fantastical. She justifies this with a mantra that sums up her views on art itself: "Let the magic exist in your life."