FEATURES
How Lina Tullgren Went From Classical to Bluegrass to Captured Tracks
By Katy Henriksen · July 06, 2016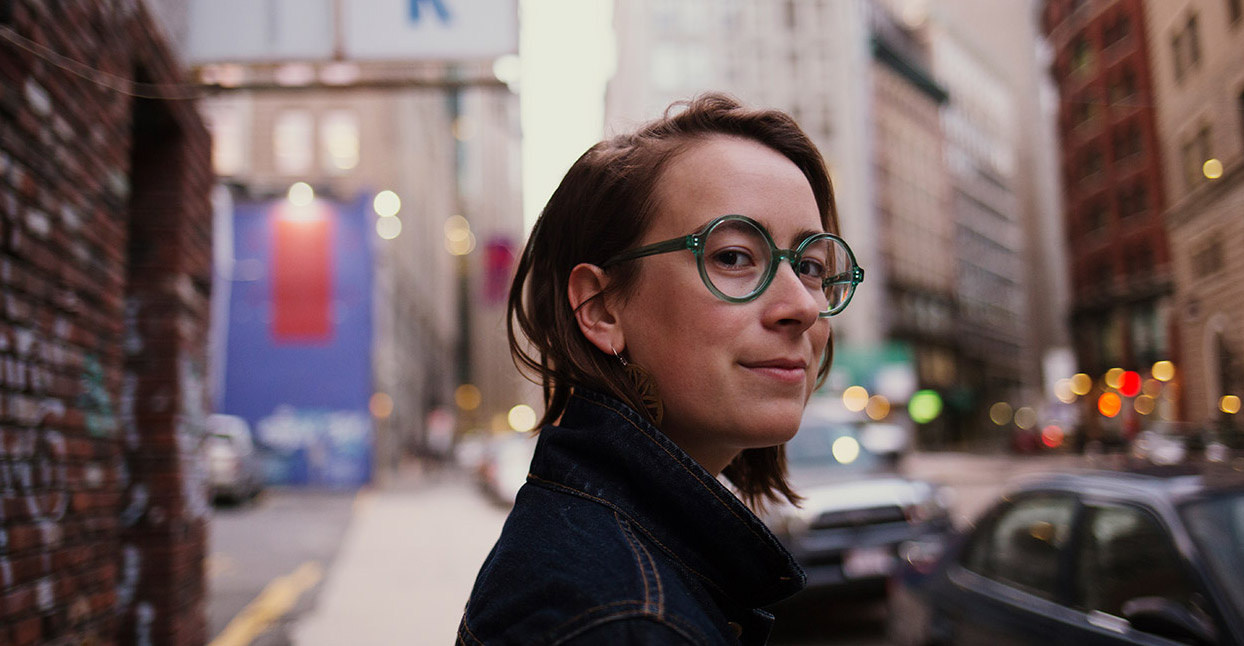 It would be easy to romanticize twentysomething Lina Tullgren's bohemian New England seaside youth. Her mom is a classical flautist with a master's in Baroque theory; her dad is a jazz enthusiast who would play Television, Steely Dan and the Beatles when he drove her to school. Tullgren was free to explore her wildest artistic dreams at an early age, and began studying classical violin when she was seven. She didn't fall in love with the instrument until her violin teacher gave her a fiddle piece to sight read, which sent her spiraling down a rabbithole of bluegrass and Appalachian folk music. When she was 13, she got a cheap nylon-string guitar on which she learned to play Elliott Smith songs, her next great musical love.
All of this informs Wishlist, Lina's debut EP, which she originally self-released on Bandcamp, but is now being re-released by Captured Tracks. The album began in earnest when Tullgren's friend Ty Udeda sent her a Craigslist ad for a $70 off-model Teisco Japanese guitar for sale in nearby Providence. Two days later, she plugged it into an amp in the basement of the house she shared with touring musicians and immediately wrote "Watchdog," the EP's first track.

The five songs on Wishlist seem informed by her musical upbringing. Wide-eyed wonder pairs with a resonant despair, and the economical arrangements of two guitars and Tullgren's vocals make for songs that are equal parts whimsy and passion.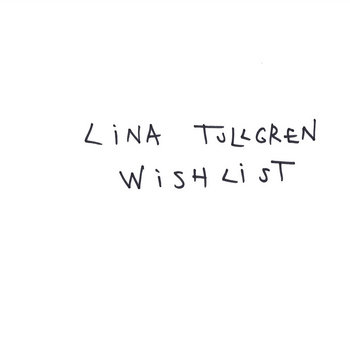 .
00:10 / 00:58
Merch for this release:
Cassette, Vinyl LP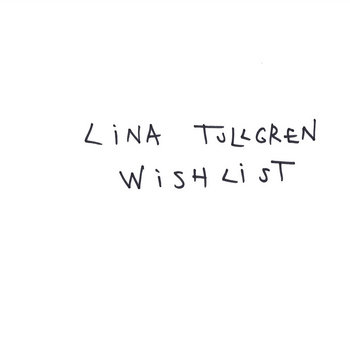 Your mom is a classical flautist with a degree in Baroque theory. How did that play into your childhood?
My mom pushed for me to study classical music. I was not that into it to be quite honest. I liked it, I liked playing it, I liked the challenge, but I was always a stick in the mud about practicing and learning the hard stuff. There were pieces of my heart that were into it, but a lot of the time I didn't want to do the work because I didn't feel like I could connect with this kind of music.
Looking back, I'm glad I was brought up with classical music, because it taught me a kind of self-discipline that I still think I have now. Learning classical music and learning violin is just so hard. It takes so long to master that you do develop a self-discipline that can be carried over into anything.
I'd love to hear how "Watchdog" came together.
That was the first thing that came out—and pretty immediately, if I remember correctly. I'd just broken up with someone a couple months prior. I'd moved into a new place for the summer, and I'd bought my first guitar. I was living on my own, trying to deal with breaking up with someone I'd lived with. I was by myself all the time, in this pretty out-of-the-way neighborhood, and I was just there by myself a lot, processing. When I got the electric guitar, that song presented itself to me pretty immediately. It was one of those moments where I knew this was the thing that had to come out, that had to happen, and it helped me deal with everything I was going through.
Your musical collaborator, Ty Ueda, is described as a perfectionist, and you're somewhat the opposite. How does that juxtaposition play into the way you work together?
Ty and have been making music together since we were 16. I grew up in a small town in Maine and he grew up just across the border in New Hampshire. We met at an open mic night.
Our collaboration is like balancing the scales, because I think we both have things about ourselves that are pretty distinct, and I think we help each other reconcile and balance those things. We both experience a lot of anxiety, but it's in really different ways. So I can help him not be so much of a crazy perfectionist and be anxious all the time, and he can help me articulate ideas in a way that I haven't really experienced with anyone. It's like an unspoken bond. He has crazy ideas all the time, and they usually work. It's a very special collaboration that we have. I feel really lucky to have Ty.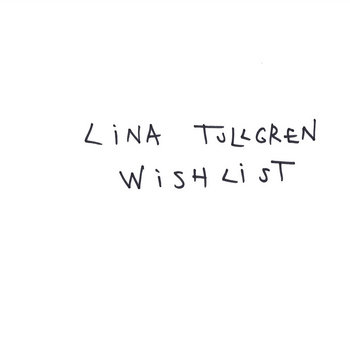 .
00:10 / 00:58
Merch for this release:
Cassette, Vinyl LP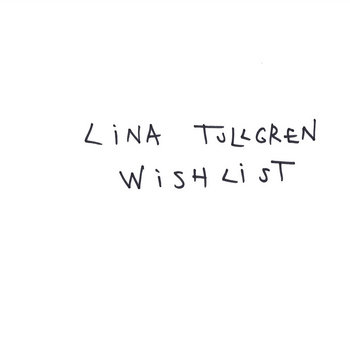 What was it like to grow up in a tight-knit community full of artists and musicians, a creative community that supported you?
I got very lucky. Ty and I talk about this a lot together, how lucky we were to be surrounded by all these adult figures who always encouraged us and helped us with everything. When Ty had a rock band, we wanted to make a record, so our friend, who makes awesome rock music, helped us record an album at the barn at his house. People were always lending us equipment and wanting to book us shows. It really helps to form who you are when you have all these adult figures who are so creative and are encouraging you to express yourself and figure out what you want to do.
Does it ever get overwhelming to be in such a supportive artistic environment?
I think at one point it was. Something I'm working on is not comparing myself to other people and other peoples' accomplishments, because it's so easy to get into that place where you're comparing yourselves to others all the time, like, 'I haven't put out two records in two months. I don't write a song every day, why can't I do that.'
It's easy to get in that hole. But I'm really trying to not do that. I think as you continue to make stuff and build confidence around that, it becomes less scary to show people things.
—Katy Henriksen