FEATURES
Inside the Impenetrable Cult of Gulch, Hardcore's Most Beloved New Band
By David Anthony · Photos by Gabe Becerra · August 17, 2020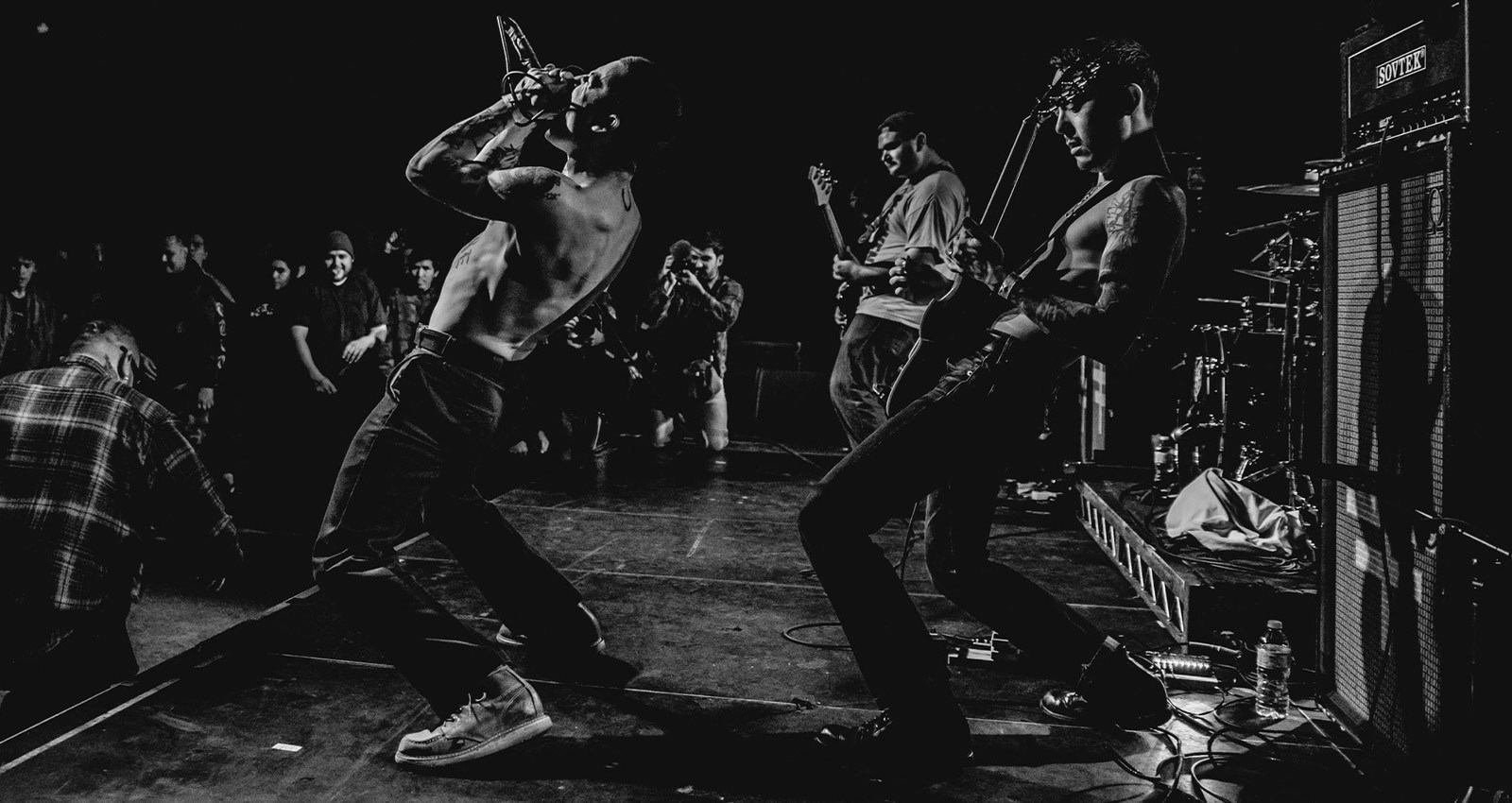 The mission statement of Santa Cruz, California band Gulch has always been simple: write songs that make you want to slam your head into a brick wall. "It's funny, because I never said that," says Gulch guitarist Cole Kakimoto, "But I see that comment so often: 'This makes me want to run my head through a brick wall.' I don't even know how to explain that. It's just an emotion I'm trying to draw out."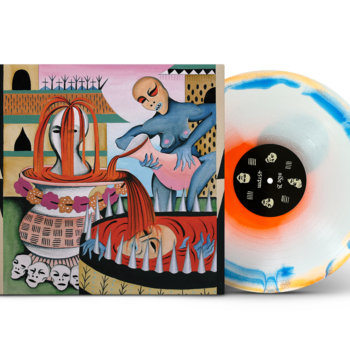 .
00:10 / 00:58
Merch for this release:
Vinyl LP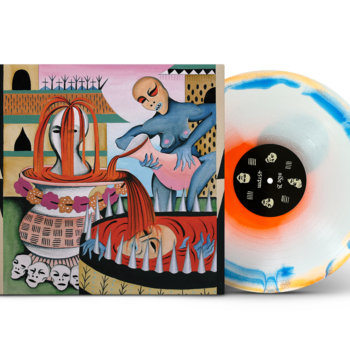 That emotion was present on the band's debut 7″, 2018's Burning Desire to Draw Last Breath—but on their first full-length, Impenetrable Cerebral Fortress, it's even more pronounced. The record starts with the feral scream of vocalist Elliot Morrow, Kakimoto's stomping riffs, and lightning-quick snare rolls by Sam Ciaramitaro, who does double time in the surf-thrash outfit Drain. As the band's songwriter and architect—he's responsible for the band's aesthetic, printing their merch, and planning their album releases—Kakimoto distilled the music he wanted to hear, but couldn't find, into Gulch. It just so happened that meant avoiding the classic bands so many people actively compare them to.
"I didn't listen to Madball or Terror or Breakdown or any of the staple hardcore bands, and I also didn't listen to Entombed or Obituary, and I also didn't listen to Darkthrone or any of that stuff. It might be a bad thing, but I didn't have those influences," says Kakimoto. "It's funny, because some guy will be like, 'This is total Repulsion worship,' and I don't even listen to that fuckin' band. I don't know what you're talking about. 'This riff is obviously a Mayhem riff.' Dude, I don't even listen to Mayhem. I don't know."
Because of Gulch's distinct take on genres with dedicated, often puritanical, fans, Kakimoto expected Gulch to flop. When his friends didn't show for Gulch's inaugural set—opening for Jesus Piece, Year Of The Knife, and Jukai—he assumed this premonition was correct. But before long, Burning Desire to Draw Last Breath sold out, and after being re-pressed alongside their demo as a 10″ on Creator-Destructor Records, it's received three vinyl pressings and counting.
By that time, videos of Gulch's live shows began to circulate on the internet, and the internet took notice. The members of Gulch play shirtless in black jeans, inviting chaos from the crowd, occasionally resulting in moments like a now-infamous belt whipping incident. Then there's the merch, which is hand-printed and shipped by Kakimoto himself in small batches; t-shirts and hoodies tend to sell out within minutes, only to resurface on fan-seller apps like Depop at obscene markups.
Kakimoto didn't anticipate any of this hype; he's still trying to figure out what made Gulch's brand skyrocket in the first place. Perhaps it was "the fucking Sanrio hoodie" they sold at Florida's FYA Fest; a festival exclusive fans hyped up to the point of absurdity. "That gave us a huge boost: people were talking about us so much, people found our music through that, which is fine, whatever…that's not the defining thing of our band," he says. "I probably still don't really understand how big the band is. I constantly underestimate things. Going back to merch which, unfortunately, is a huge part of this band, but whatever: we used to do 40-piece orders, and I print it all because I run a print shop, but we'd do small orders and it'd sell out. But now we're at the point where, last night I put up 900 shirts and they sold out in like 10 minutes or something like that." While detractors will use this merch-based hype to dismiss them, people are just as hungry for Gulch's music; when Closed Casket Activities released Impenetrable Cerebral Fortress, at midnight on July 24, it sold out before the sun rose the next morning.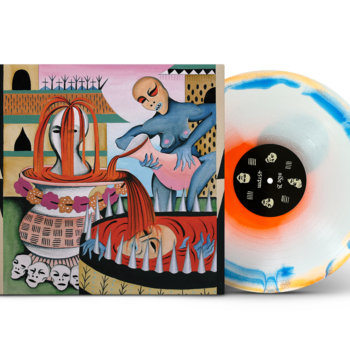 .
00:10 / 00:58
Merch for this release:
Vinyl LP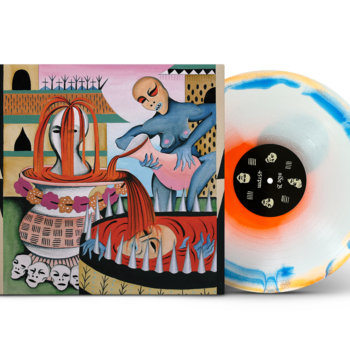 More impressively, the album was recorded with producer Jack Shirley (Jeff Rosenstock, Deafheaven, Gouge Away) in just under two days with, as Kakimoto estimates, nearly half of the songs recorded live in single takes. "For the LP, it was a weird experience—no headphones on, no nothing. We just played through the first song, and that was the take on the record," says Kakimoto. "Once we did that, we just looked at each other and were like, 'We're never doing this another way again. This is the way to do it.' We just played and the energy was there. Jack played it back and we were like, 'This sounds like us.' The label says it's the cheapest record they've ever done."
The result is an album of unbridled fury, one that takes the stomp of hardcore, the steel-plated riffs of death metal, even the occasional atmosphere of black metal, and puts it all into one 16-minute package that ends with a savage Siouxsie And The Banshees cover. It's those musical risks that put Gulch into a space all their own within the hardcore world. They're a band with a great deal of hype around them, but they're the rare ones who have the substance to back it up.
Gulch thrives on these contradictions, and Kakimoto embraces it. "We try to be as mysterious as possible, while also interacting with people enough to where it doesn't feel completely disconnected from the fans," he says. And if Kakimoto, Gulch's great orchestrator, has its way, the next time you hear from them may very well be the last. "We had a plan before this LP came out, and we may stick to it and we may not, but the plan was: come out with the LP, use that as a jump pad to go to the next level, then self-release an EP like a year later and then break up immediately," he says. "It's hard to say whether or not we're going to stick to that, but Gulch can't be forever."