FEATURES
Grrrl Gang is Indonesia's Rowdiest Indie Pop Band
By Jude Noel · September 28, 2023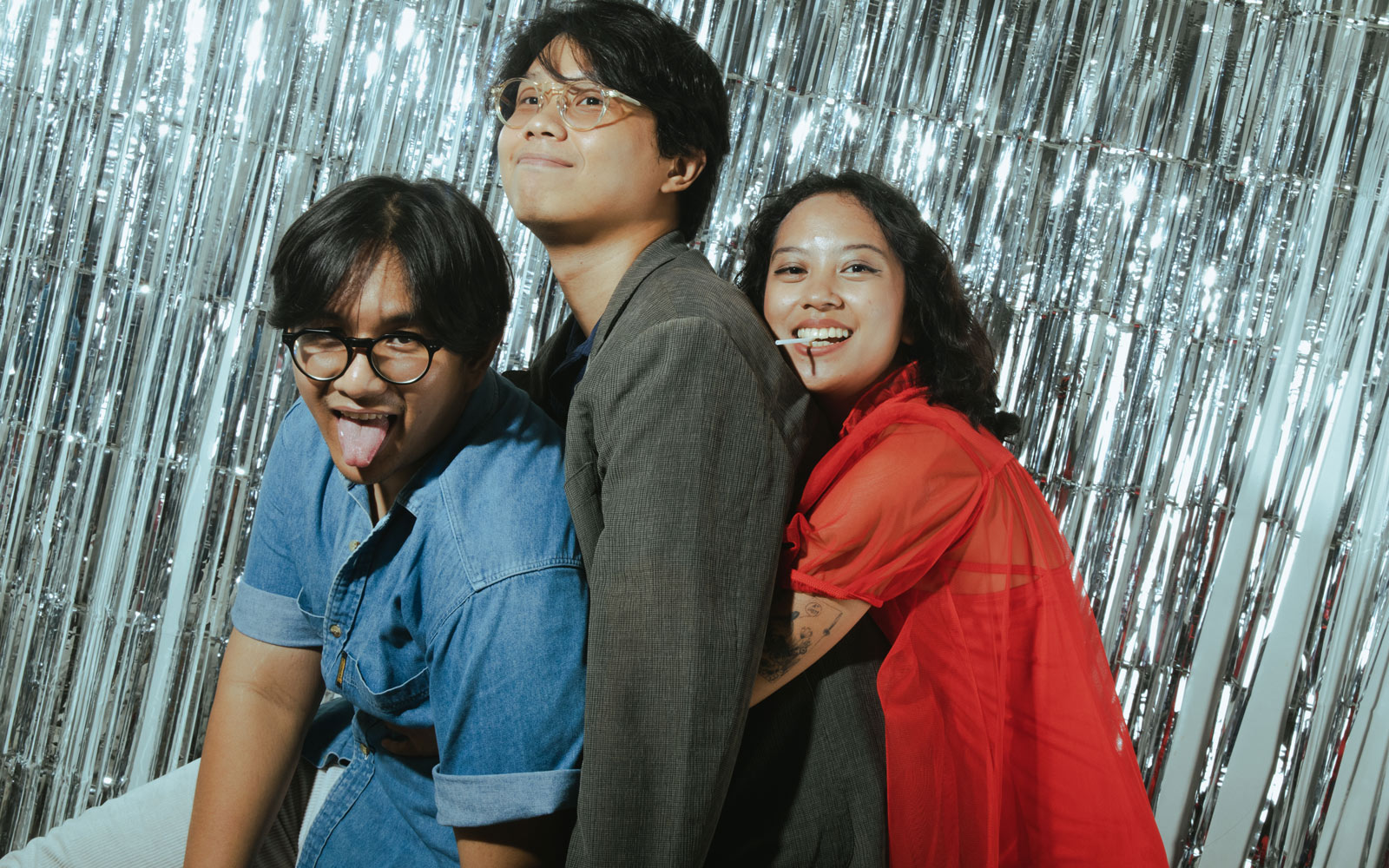 Spunky! may technically be the debut album by Indonesian trio Grrrl Gang, but its arrival feels like a radical reinvention for a band that has spent the past seven years emulating their indie pop forebears. Since forming in 2016, their output has been sporadic; the handful of self-produced singles and EPs collected on 2020's Here to Stay compilation are packed full of the shambolic, bittersweet hooks you could imagine popkids humming along to 30 years in the future. Spunky!, on the other hand, hits with an almost antagonistic edge. The band's core songcraft feels as succinct and punchy as ever, though an added emphasis on dissonance and caustic guitar tones—fashioned with help from producer Lafa Pratomo—create a welcome state of equilibrium.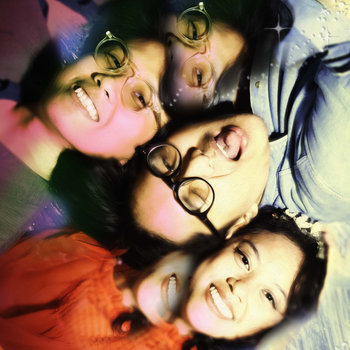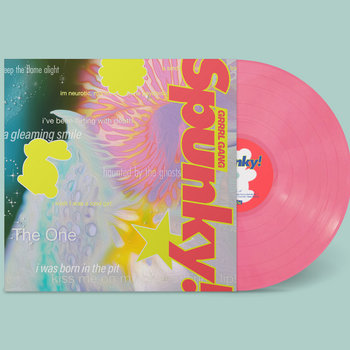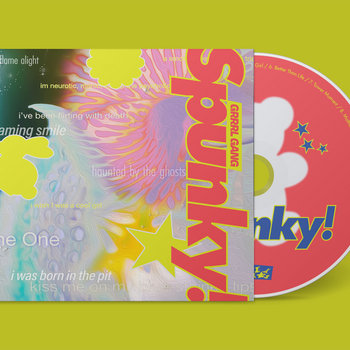 .
00:10 / 00:58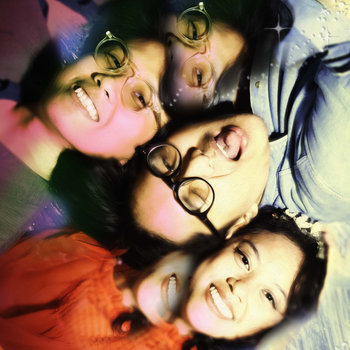 Merch for this release:
Vinyl LP, Compact Disc (CD)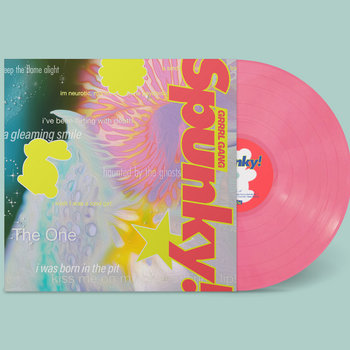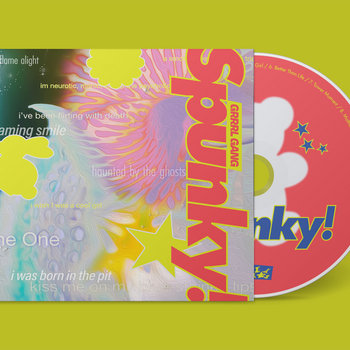 "One of the things that made us able to channel our full potential on the album was that Lafa really wanted to get to know us on a deeper level," says Angeeta Sentana, Grrrl Gang's guitarist and lead vocalist. "We gave him several references to the sound we wanted our work to convey, and I really wanted to express the emotions I addressed in the lyrics while going for a more aggressive sound than on previous releases. My reference was Sleater-Kinney's Dig Me Out."
Coincidentally, Spunky!'s North and South American release is being handled by Kill Rock Stars, the same label that released Dig Me Out in 1997. Spunky!'s title cut, a polemic against doubters, winds tendrils of feedback and shouted, almost droning, vocals around brisk beats in the mold of Sleater-Kinney. One foot, however, remains rooted in the pop tradition as bassist Akbar Rumandung and guitarist Edo Alventa provide charming backup harmonies atop retro organ chords. The track hinges on a simple refrain—"I was born in the pit/ I gave birth in the pit"—that finds self-actualization within the chaos of Grrrl Gang's live performances.
 "They're usually pretty rowdy, and I end up very sweaty," says Sentana. 
"It's just a huge mosh pit that circles everywhere," adds Rumandung.
Grrrl Gang emerged in 2016 amid a wave of new bands playing indie rock and dream pop in Southeast Asia, forming after Rumandung and guitarist Edo Alventa convinced Sentana to join the Yogyakarta-based collective Terror Weekend, which organized shows for touring bands visiting the city. 
"One night, when Akbar and I were in the car together, he asked me, 'Now that you're a freshman, what kind of after-school activities are you participating in?" says Sentana. "I told him that I was in this college band program that the campus had, and he was like, 'Why not just make your own band?' He started interrogating me about whether I sing or play any musical instruments, and I said yes to both questions. Eventually, I was on board to start a band together, and we invited Edo to join."
.
00:10 / 00:58
Their earliest material leaned into a twee, surf-centric aesthetic, and bite-sized releases like 2017's Stop This Madness single gained traction on the strength of Sentana's unconventional, often dark sense of humor. "My baby is taking a shit," she sings on the opening lines of "Bathroom," her breezy affect matching step with a gentle chord progression. The odd juxtaposition recalls the morbid twists of iconic Heavenly tracks like "Hearts and Crosses," especially on B-side "Thrills," which examines the imbalanced power dynamics of an uncomfortable hookup through the lens of '60s girl group tropes. 
The sardonic bite remains on Spunky!, though the album's imagery is more explicitly introspective and candid. "I feel caged in my body/ I've been flirting with death just to see what it has to offer," Sentana whispers on "Better than Life," a grumbling, power-chord-driven track that instrumentally relives Rumandung's formative years spent obsessed with Minor Threat. "I used to listen to a lot of hardcore and underground bands, but Minor Threat changed everything, from my perspective on hardcore to my thoughts on music in general," he says.
Alventa and Sentana also point to the record's closing track, "The Star," as a breakthrough for the band's songwriting as a collective, working lengthy instrumental breaks, key changes, and a furious solo into the record's poppiest offering. 
"It's a pretty challenging song for us live," laughs Alventa. 
"I actually had to take vocal lessons just to be able to play that one," says Sentana. 
Graduation and life in the workforce have also made it a bit tougher for Grrrl Gang to play shows at any time, though Sentana sees a strangely nostalgic appeal to the hustle. 
"Growing up watching Hannah Montana on the Disney Channel specifically really piqued my interest as a kid," she says "I loved the idea of living a double life of being a normal girl by day and rock star by night. I'm kind of living that life right now."