FEATURES
DJ Preservation Enlists Hip-Hop Heavy-Hitters for a Career-Defining LP
By Jordan Commandeur · June 01, 2020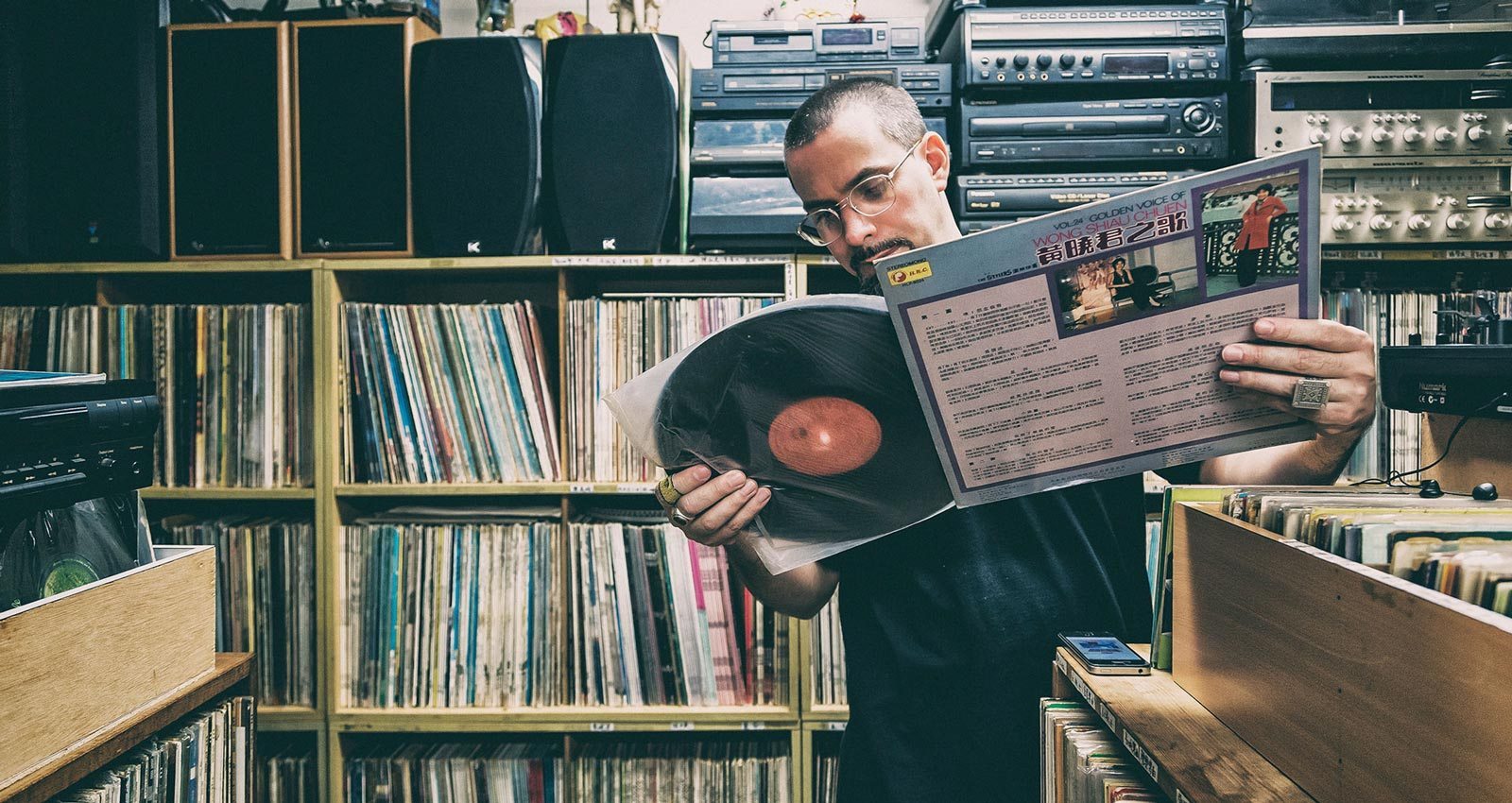 Everything about Preservation's 20+ year career as a producer and DJ feels like it's been leading to his new album, Eastern Medicine, Western Illness. The New York native has been incorporating samples of Chinese music into his beats since the late '90s—a result of the combined influence of the Shaw Brothers, Wu-Tang Clan, and Bruce Lee—but Eastern Medicine is the first record to be sourced entirely from LPs the producer found while crate-digging in Hong Kong. "There was a purity to the approach for this project," he explains. "I wanted every track to be sourced only from Chinese records, which was an exciting challenge." Rounded out by appearances from some of the biggest names in underground hip-hop—Quelle Chris, Billy Woods, Roc Marciano, Navy Blue, and Mach-Hommy to name a few—the album feels like a defining moment for Pres, the culmination of two decades of discipline and a singular vision that makes a career-defining LP.
Merch for this release:
Compact Disc (CD), Vinyl LP, Vinyl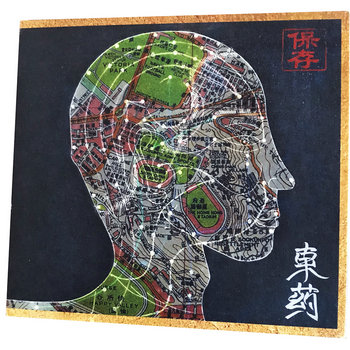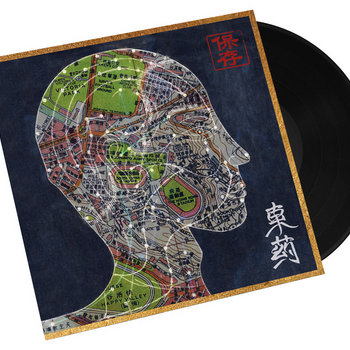 Pres's introduction to China's vinyl scene began during a trip to Hong Kong in 1996. "I was curious about Hong Kong after many years of experiencing it through film and music," he explains. "When I was on that trip, I stumbled upon a record shop in Kowloon owned by Paul Au, a local collector and now cult figure in the Hong Kong music scene. That was my introduction to Chinese vinyl. From there, my interest grew."
After he returned home, Pres joined the experimental rap group Sonic Sum with Rob Sonic, Eric MO, and Fred Ones. "I met Pres in '95 through mutual friends," says Fred Ones. "I was just learning how to produce but he was already well versed in samples and had an ill record collection." After two well-received albums, the foursome went their separate ways. Soon, Pres was placing beats on projects by respected artists like GZA, Lord Jamar, Afu-Ra, Chris Dave and The Drumheadz, and an artist who would become his frequent collaborator: Yasiin Bey (fka Mos Def).
Pres and Bey had an immediate rapport, and they quickly collabed on five tracks for Bey's 2006 effort, True Magic with Pres becoming his tour DJ. The role gave Pres the chance to visit 25 countries, including a return to China. "I travelled to Hong Kong with [Yasiin] to perform in 2012 and we visited a few significant sites," he says. "I had the habit of instinctively searching out music in the areas we visited." By the time Bey started recording his next LP, The Ecstatic, he and Pres had developed an undeniable chemistry, and the pair collaborated on three tracks.
Merch for this release:
Compact Disc (CD), Vinyl LP, Vinyl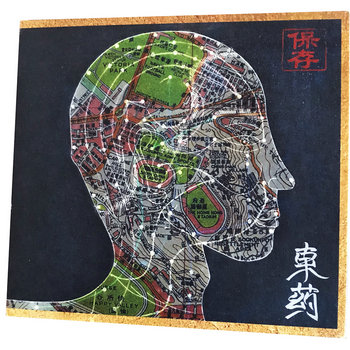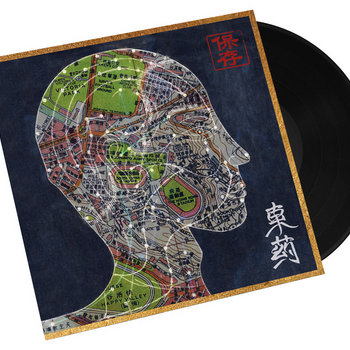 In the years following The Ecstatic, however, Bey's output slowed considerably, which meant Pres's work did, too. That is, until a twist of fate brought him back to Hong Kong five years later. "When I moved [to Hong Kong] in 2014, my wife's work brought us there," he says. The couple made the city their home for three years; in the first, Pres provided the beats for Days with Dr. Yen Lo, an album by the celebrated New York rapper Ka, loosely centered around Chinese medicine. Ka's approach to hip-hop—a sound deeply indebted to the dusky, boom-bap sound of the genre's Golden Age—was experiencing something of a rebirth, a revival that helped plant the seeds for Pres's next project. "[While] I was away from New York, a new wave of lyricists were starting to be heard. That fueled the creation of the beats for Eastern Medicine, Western Illness. Everyone who's featured on the album, I was listening to when I was in Hong Kong. They were keeping me connected to home," he says. "This album is a continuation of the sounds I had begun to cultivate with Ka. If you listen to 'Day 81,' it includes a sample I found at Paul Au's record shop in Hong Kong on my first trip back in 1996."
Pres also invited a buzzed-about Hong Kong emcee named YoungQueenz to handle microphone duties on the album's lead single, "Dragon Town." Though the gravel-voiced rapper usually spits over trap beats, his name is a tribute to the Queens-born, Golden Era legends Nas and Mobb Deep. "I'm grateful that I linked with him," Queenz says of Pres. "He gives me a [different] aesthetic and style of beat, which I usually won't rap on. But I'm feeling it [with him], and that's how magic works."
Merch for this release:
Compact Disc (CD), Vinyl LP, Vinyl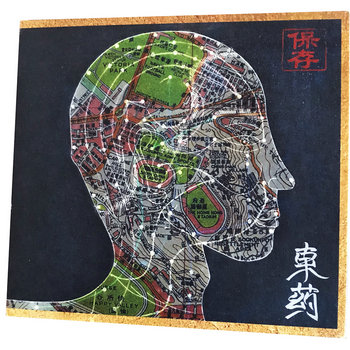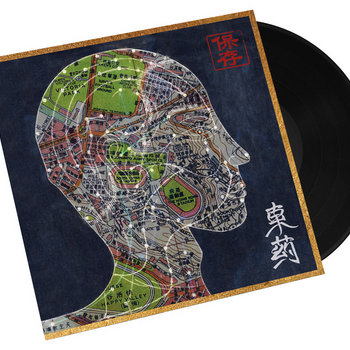 Pres admits that the hip-hop scene in Hong Kong remains small, but even within its modest scale he sees a variety of strains emerging. "It's very active," he says. "A lot of the younger hip-hop artists are getting into the trap sound and doing their version. Hong Kong has been a dance/club culture for a long time, coming out of a heavy disco scene in the '70s, and that naturally continued into house and other forms of dance music."
Twenty-four years after his first visit to the city, Preservation has released a collection of songs that pay proper tribute to its music. At the same time, he's cleanly transitioned from one era of underground hip-hop to the next. And to hear him describe it, Eastern Medicine could be the start of a long-running series. "On subsequent trips and while living [in Hong Kong] I also explored the music of Thailand, Cambodia, and Indonesia," he says. "In the future, I want to release music revolving around these locations as well."