FEATURES
How Metalhead Trombonist Dan Blacksberg Is Leading The Klezmer Revival
By Brad Cohan · November 07, 2017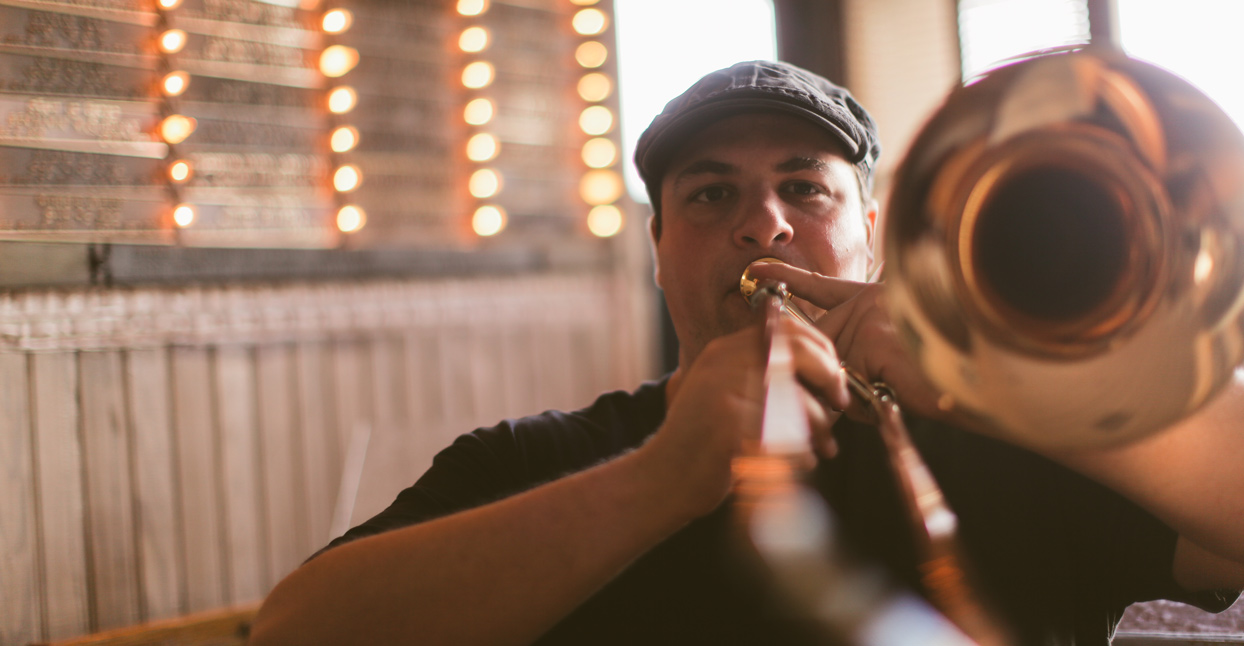 Philadelphia-based trombonist Dan Blacksberg is a maestro who effortlessly hops between—and, ultimately, deconstructs—genres with abandon, influenced equally by traditional Jewish music and the heyday of downtown New York City avant-garde jazz. It's no wonder iconoclastic composer John Zorn, pioneer of that scene from the 1980s through this very day, has championed Blacksberg: the low-end driving freethinker embodies the spirit of Zorn's Radical Jewish Culture series, creating an ecstatic fusion of myriad musics, topped with a healthy dose of chutzpah.
That fringe-crossing, stylistic juxtaposition came full throttle in 2013 when Blacksberg, a graduate of the New England Conservatory of Music and a student of jazz trombonist Bob Brookmeyer, guitarist Joe Morris, and trumpeter John McNeil, wrangled an unthinkable hybrid: marrying Hasidic music with doom metal as Deveykus. The result sounded something like Sunn O))), if they were heavily versed in traditional Jewish music.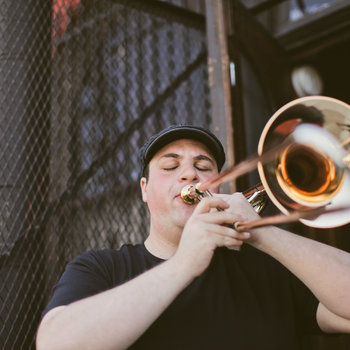 .
00:10 / 00:58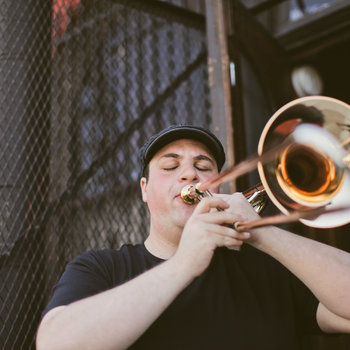 Since then, Blacksberg's profile has been on the rise. He's tackled firebreathing jazz with his Trio as well as in Haitian Rail; he's dabbled in minimalist chamber music in Archer Spade with his Philly bud and musical kindred spirit Nick Millevoi; and, thanks to the monolithic drone-heavy punishment of Deveykus' Pillar Without Mercy, he's been embraced by the metal world, lending the serious heft of his trombone to records by The Body and Liturgy.
But for all of his musical endeavors, it's klezmer—the celebratory party music birthed from the musical tradition of the Ashkenazi Jews of Eastern Europe—that's defined Blackberg's wide-ranging trajectory and vision. He first started experimenting with klezmer in 2002; by 2005, he had become a scene staple, playing bar mitzvahs and weddings and ultimately becoming a regular on the tour and teaching circuit. But what separates Blacksberg from the klezmer pack—a style historically dominated by strings, namely violin, and clarinet—is his fusion-minded sensibilities, and his unconventional instrument of choice, at least as far as klezmer is concerned.
"Back in the old, old days, there was just no trombone anywhere," he says. "It was strings, and then the clarinet came in, and for whatever reason those two instruments became sort of the emotional vessels of the melody in an historical content. The other thing is that trombone has a very specific role in a traditional klezmer band, which is to be this middle voice. I felt like with that instrumentation, it would be harder to punch through and really fit on top of it. Acoustically, I was thinking about providing a place for myself where I could be comfortably on top of things."
.
00:10 / 00:58
Self-described as "a kind of guy who makes weird connections," Blacksberg, alongside Millevoi, has repeatedly made those "weird connections" on record. Akin to the "out" sound-worlds they created in both Deveykus and Archer Spade, the duo have now taken klezmer to an alien sonic spectrum. On Radiant Others, Blacksberg has put the beefy and emotionally-wrought gale-force blows of his trombone in its first-ever lead role on a klezmer record, accompanied only by Millevoi's Neil Young-ish desert rock-meets-Jewish music-melodious guitarscapes. Blacksberg actually foresaw trombone and guitar meeting head on on a klezmer set. After all, building those kinds of improbable links is in his M.O. "For me, I like a little more of a folkie mentality, and I like to look for a different way to create fusions," he says. "It's never been about clearly identifiable signifiers of a genre as much as finding ways in which different kinds of sounds can interact and coexist really easily."
Despite its un-klezmer-like sparse trombone/guitar instrumentation, the hodgepodge of originals and traditionals Blacksberg and Millevoi attack on Radiant Others exude the music's rollicking euphoria while its meditative dirges offer a modern facelift to the old-world genre. File it under minimalist post-klezmer for new music seekers, although it certainly wouldn't be out of place at a Jewish wedding. After revisiting Deveykus territory on the towering metal-ish hum of the opening elegiac track "Doina," the duo go on to give a clinic on conversational back and forth as they chug, waltz, and boogie through its 11 shapeshifting pieces.
Though the pair mostly take an experimental approach, klezmer is rooted in dance music, and Radiant Others reflects that jubilance. "I went with a smorgasbord approach to this," says Blacksberg. "This is like 'Hey, look what the trombone can do in Jewish music.' You have a very wide range of styles within klezmer. There's tunes from like 1907 in Europe, those tunes in the mid-century in America, and then all the original stuff, which is written in a really traditional manner. The point is, most of this is dance music, so it's still written to be danced to in a modernized, traditional way."
.
00:10 / 00:58
While inspired by klezmer godfathers like the Klezmatics, Klezmer Conservatory Band, Brave Old World, David Krakauer, Naftule's Dream, and New Klezmer Trio, Blacksberg is on a mission to help breathe new life into klezmer with Radiant Others. "I really identify most with klezmer music, especially right now," he says. "This was a really important record for me because I felt like it was such a statement of, 'Here's this new way of playing trombone and this new way of playing klezmer music that you could do,' as opposed to like, 'Here's a sound idea I had.'" Maybe this is arrogant, but I felt this was something I was giving to a community or to a group of people as a resource even as a record and also trying to push traditional music beyond this comfort zone sound-wise took a while to figure out how to do."
Blacksberg is also itching to help recapture the late 1980s-through-early '00s glory days when downtown New York City played host to the klezmer rage. "There's something coming back; it's definitely on the rise again," Blacksberg says about klezmer's resurgence. "I'm not sure what that means yet because it's in the early stages but maybe there's a little bit of a 'revival revival' and I'm trying to ride the wave."
—Brad Cohan