FEATURES
How Producer Babsy Konate Shaped Gao's Rap Scene
By Megan Iacobini de Fazio · April 26, 2023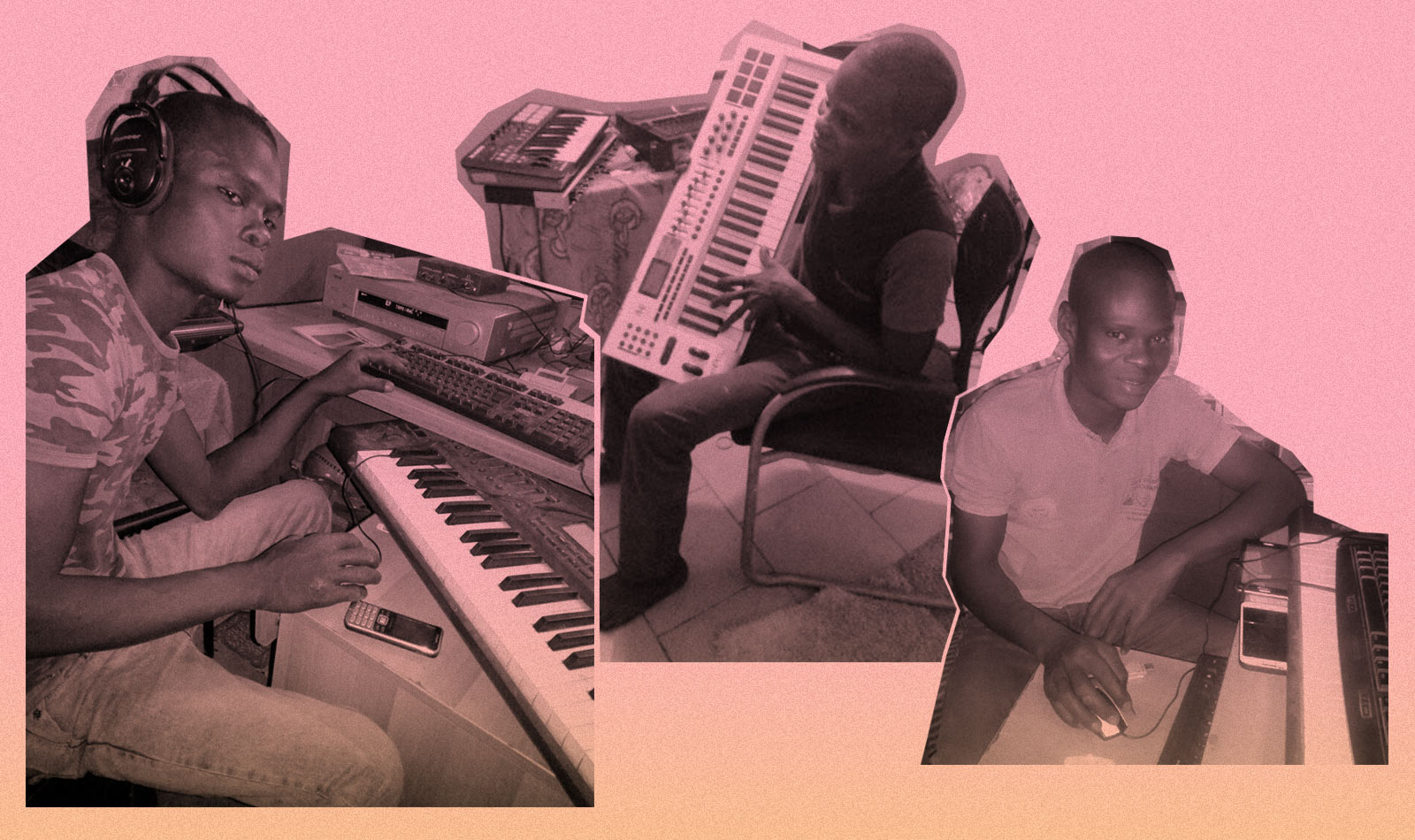 The sprawling town of Gao in eastern Mali is remote. Sitting on the edge of the Sahara, it's the last stop on the national highway from Bamako (a 26-hour bus ride away). After that, the tarmac turns to dirt, leading to Algeria via the Trans-Saharan Highway to the north and Niamey, Niger, to the south. Historically, due to its position at an important crossroad of trans-Saharan trade, Gao absorbed different customs and traditions and flourished as the center of the Songhai Empire as one of Mali's most vital cultural cities.
Today, Gao's cultural syncretism is evident in its music scene, where Bamako's breakneck Balani beats blend with the Bollywood-influenced melodies of Hausa pop, and the traditional rhythms of takamba. Known as "Gao rap," the city's most popular style emerged in the early 2000s and gave a voice to the town's youth as computers and production software became cheaper and more easily available. Production software, synthesizers, and Auto-Tune enabled kids to make their own music in simple home studios, drawing on influences including American hip-hop and Nigerien ragga, while an unofficial music-swapping network of cell phones and sim cards helped Gao rap spread throughout the region.
In 2017, Sahel Sounds released a compilation that featured this hyper-localized scene, highlighting several of its most prominent artists. While working on the compilation, label head Christopher Kirkley noticed that many of the songs were produced by the same person and that several of the artists gave him a shout-out. "Babsy's name kept coming up," says Kirkley, "and it came out that he'd produced almost every track, and even the ones he didn't very much copied his style."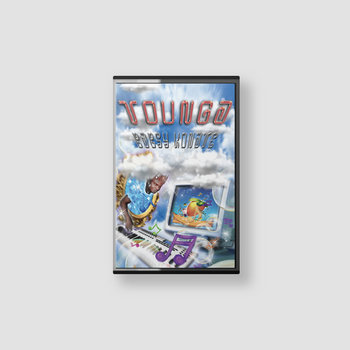 .
00:10 / 00:58
Merch for this release:
Cassette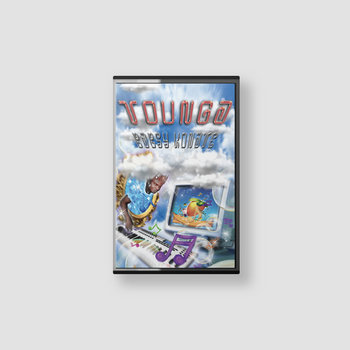 Baba "Babsy" Konate is one of the scene's pioneers, and Sahel Sounds's new release, Tounga, compiles over a decade's worth of tracks that exemplify the Gao rap sound. "We realized the scene is largely based around this person, who was the first to create this pastiche of styles because he was among the first with access to a PC and Fruity Loops, and because he was making so many songs for people his sounds became the defining sounds of the genre," says Kirkley.
Konate was born into a musical family and learned production from his brother Oumar Konate, a producer and successful guitarist. "We started out in music because we used to accompany our father, who was the director of the Gao orchestra" says Oumar. Growing up, they listened to anything from jazz to rap, but both were heavily influenced by takamba, the traditional music of northern Mali, usually played on an electrified tehardent and accompanied by calabash and hand claps.
Across the album, the earthy calabash rhythms of takamba blend with hypnotic synth melodies; emotion-filled, Auto-Tuned vocals; catchy digital harpsichord loops; and electronic percussion to create an otherworldly, kitschy pop sound. Konate captures the genre's lo-fi beginnings and makes the most of its artificiality by playing around with the instruments at his disposal to create earnest love ballads, Caribbean-infused jams, and infectious dance tracks. "Kana Sira" is a trance-heavy spiral of repetitive bass riffs, spacey synths, and takamba rhythms, while ''Erness Fassa'' rides a wave of buoyant, elastic beats and layered vocals. "Djarabi" is a blissed-out track with otherworldly vocals, while "Commun 6 Fassa" has a ragga-like bounce to it. To anyone in the know, these tracks are immediately recognizable as Konate's: "The difference for me is above all the creativity, that's why when you listen to my music, you know that it's me," says Konate.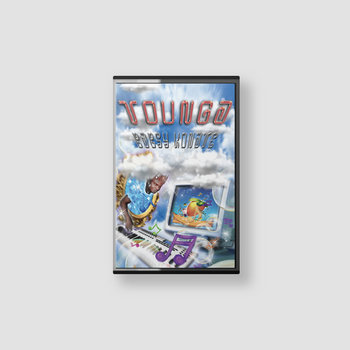 .
00:10 / 00:58
Merch for this release:
Cassette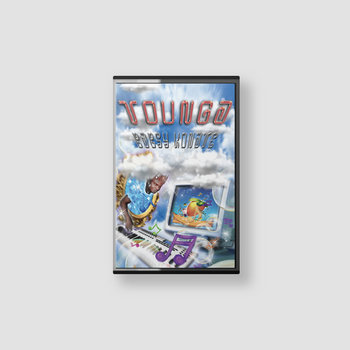 It's not only his unique style that has helped shape the Gao sound. After moving to Bamako and working as a producer there, Konate decided to travel back to Gao for a few months at a time and set up temporary studios to work with local musicians. "I thought of doing a mobile studio so that I could go to the young people of Gao instead of them coming to Bamako. Traveling to Bamako is very expensive," says Konate.
These mobile studios were pivotal in the development of Gao's music scene. "Previously, people were recording stuff on their phone but using beats they downloaded from the internet, so they didn't have their own style," says Kirkley. "Then he would set up in the center of the city, he had a tiny studio and he'd bring his gear up for like three months and during that time he'd have people line up down the block waiting to come in so he could make a beat for them and they could rap over it."
The scene has changed a lot since Konate and Oumar began playing music. "When I started rapping, there was very little in Gao, there weren't many rappers, but suddenly things changed with the opening of many radio stations which broadcast on rap," says Konate. In 2012 parts of Mali, including Gao, were engulfed in a bloody conflict between insurgent groups and the Malian government. The unrest had an unexpected impact: "It made everyone long for things to calm down. So all these artists, rappers, even people who didn't sing before, they got the idea to sing to bring peace, to sing that war is bad," says Oumar. "Now there are so many artists and rappers in Gao, too many to count. Why? Because of the conflict. They want to help people forget what happened."
Like many that emerged around the same, Gao's rap scene could have been a fleeting phenomenon. "There are so many little scenes that fly under the radar, especially those that emerged around 2005 to 2010. They could almost disappear because they're entirely digital, and all that's left of them is YouTube videos posted by someone who hasn't looked at their account in like 11 years," says Kirkley. Yet, Gao's unique rap music continues to grow and evolve, in no small part thanks to the creativity and resourcefulness of Konate.