FEATURES
How Arif Mirbaghi Left Protest the Hero to Reconnect With Himself
By Blake Gillespie · July 17, 2023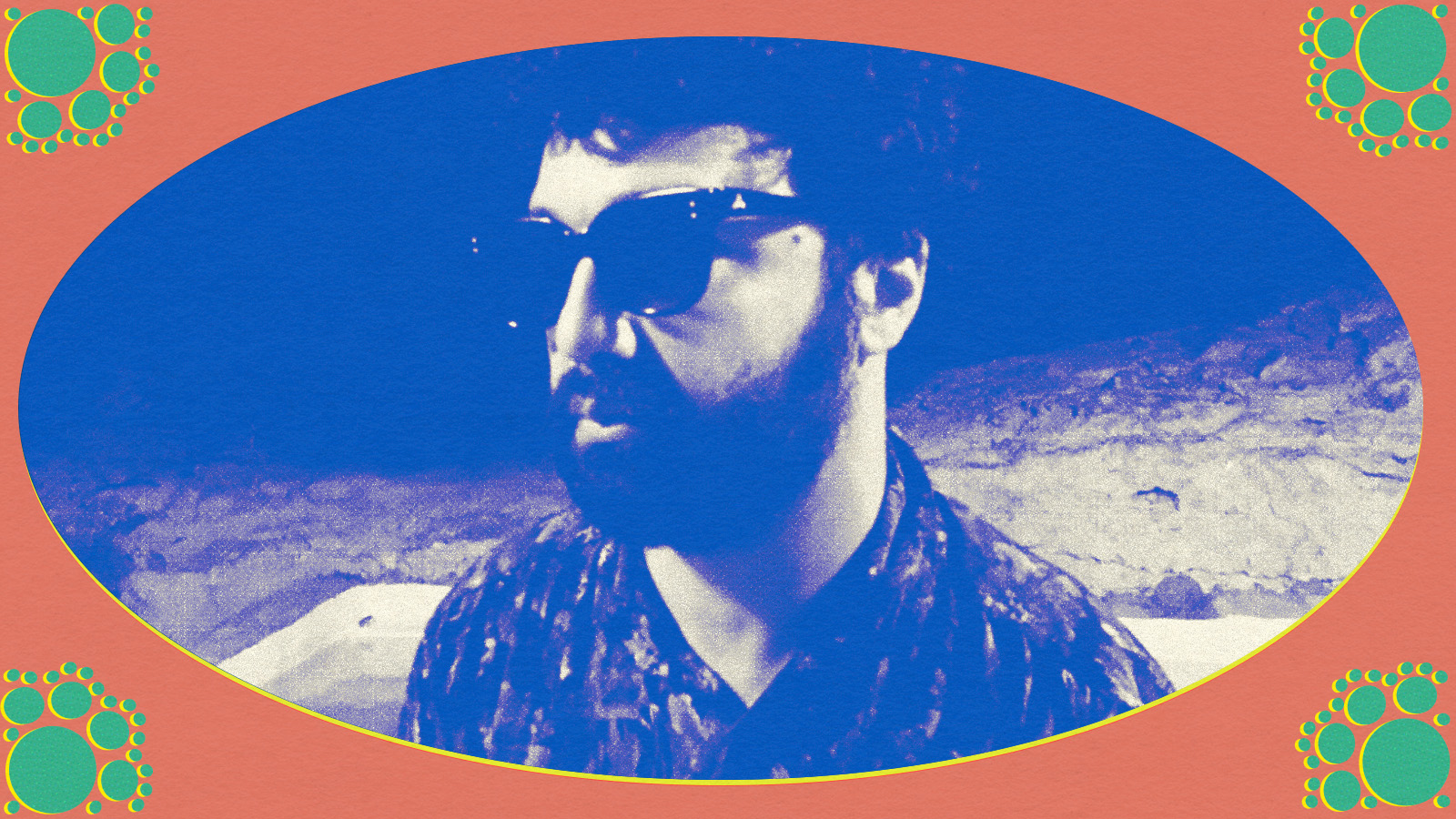 Arif Mirbaghi's life could have been different. "People told me to stay in Canada and continue to work easily with an incredibly talented pool," the former Protest The Hero bassist recalls. But Mirbaghi wanted a future in which his Iranian heritage played a bigger role in his music. So when a grant in 2018 offered a chance to collaborate with musicians in the city of Tabriz, it felt like confirmation of a gut feeling: Mirbaghi needed to leave the progressive metal band at the peak of their success—and not only that, but leave Canada entirely. As soon as he accepted that, a shift happened internally, affirming that he was meant to travel and collaborate with as many people—and in as many places—as possible. "I realized the talent of people in Iran greatly outweighs their opportunity," Mirbaghi says. "It started to dawn on me that maybe there is some kind of artistic statement to be made in being able to bridge the gap between the two worlds."
Standing at the foothills of Mount Savalan—a place of great spiritual significance to Azeri people—alongside a collection of Iranian players that included Azeri singer Parisa Rahimi, Tascam four-track recorder in tow, Mirbaghi started to see his music less in the traditional "album cycle" structure and more like living journals. He was juggling dozens, if not hundreds, of jazz recordings that explored the modal commonality of Western and Fertile Crescent music. He'd send those recordings back to Toronto and have players there commune with Iranian musicians. He'd then press limited-run lathe cuts to be released on his imprint Qame Feraq. He had rearranged his creative life on his own terms. "I understand why [the album cycle] exists," he says, "but I started to think less in terms of what those industry norms are and more in terms of what I wished my creative output would be."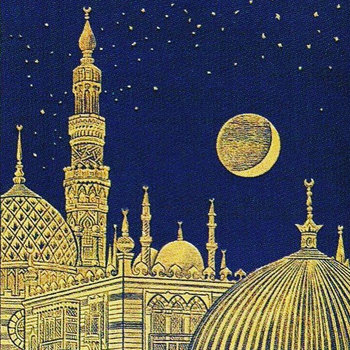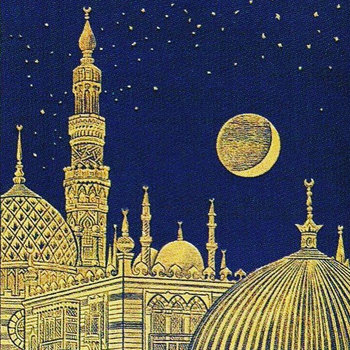 Merch for this release:
7" Vinyl
But as Mirbaghi continued his collaborations first in Iran, then Turkey, his environment became increasingly dangerous. At the same time that he was having his most prolific run as an artist, finding a new footing in jazz, Iran was erupting in protests, and Turkey was decimated by earthquakes. "It's a cliché," he says, "but things really can change in the blink of an eye."
Before he could learn any of this, he had to make a tough professional decision. In 2014, he amicably parted ways with progressive metal shredders Protest The Hero on good terms after 13 years in the band. His identity since he was a teenager had been tied up in PTH. Growing up in the suburbs of Canada, playing bass in punk and metal bands was his first exposure to the notion of community, and offered a way for him to carve out his identity. It was a rebellion against the banality of sprawl. "A lot of that comes from this frustration, not only being young and wanting to seek your own individuality but being able to make a mark and leave a footprint on this very monotonous suburban culture," he says, joking, "I think every Less Than Jake song was written about this."
Mirbaghi (a shortened version of his full name, Mirabdolbaghi) was born in Canada to Iranian immigrant parents. His parents often took him to Iran to visit family, but as a young man, he says he had a latent sense of guilt in using his heritage in his art. He felt like a vacationer. At home, he didn't explore his heritage either. He was caught between worlds, even if, as he recognizes now, he wasn't fully aware of—nor did he have the vocabulary—to address the "problem of representation." As a teenager, he gave it little thought to the fact that "nobody had a name like mine."
In the next town over was a punk bar called The Dungeon, where Protest The Hero had its first shows. The Dungeon was the first place he was a regular. He was finding community. At the same time, an artist friend in downtown Toronto had a studio apartment where he kept seven canvases going at once, just piecemealing his paintings, and Mirbaghi remembers finding that approach inspiring.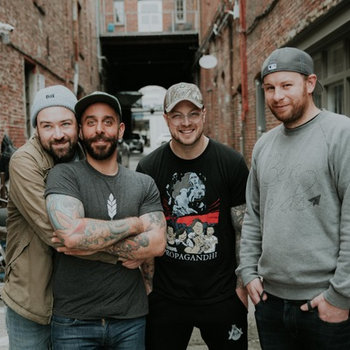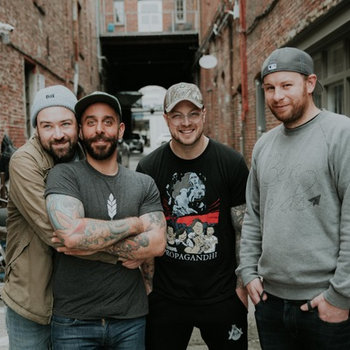 Before long, Protest The Hero blew up. They charted on Billboard Canada and in the States, and the success of their 2005 debut Kezia led to them signing to indie giant Vagrant Records for their follow-up Fortress. The album peaked at #1 in Canada and #10 on U.S. Independent charts and was eventually certified Gold. But for Mirbaghi, that fortune led to an emptiness. "The scene in general started to feel more about the spectacle and less about the music," he says. "We would go on tour and play a one-hour set every day, but it kinda felt like the 'music' [part of the job] started and finished on the stage." And so, Mirbaghi decided to quit—a decision the rest of the band supported. "I've never played shows that big ever since, and I probably never will," Mirbaghi says. "But I realized, with confidence, that for me, it wasn't about playing the big shows. It was about something else."
It took time to define that "something else." It took odd jobs like playing bass for a country singer and opening for The Proclaimers at casinos; it took theater work and jazz club gigs. Then, in 2018, the grant record in Tabriz arrived. Named after the two streets he lived on in Toronto and Tehran the resulting album, Dupont/Helali, is a love letter from an expat in media res. He begins the album missing his old friends and burning one on the smoking patio at Menalon's; but the longer the album goes on, the more those pit-pattering jazz brushes are consumed by the sound of Eastern accordion and clarinet.
Kaveh Ghaffari is the musician behind that accordion—not only on Dupont/Helali, but also across the albums Mirbaghi has released in the last three years. Ghaffari, who Mirbaghi considers a little brother, helps connect Mirbaghi to Azeri musicians in Tabriz. After Ghaffari introduced Mirbaghi to a troupe of Azeri wedding musicians and Afro-Iranian exorcism musicians, the group recorded Methuselah Palm, a two-track EP where those two ceremonies—weddings and exorcisms—overlap. Mirbaghi aims to make each collective feel as comfortable as possible—to simply play what they know—and he leans into the discomfort of figuring out how he factors into the equation. "They were at their maximum comfort level,  just expressing themselves clearly and freely—especially players that come from these deep, beautiful rich cultures," he says. "It gave me an opportunity to find my voice."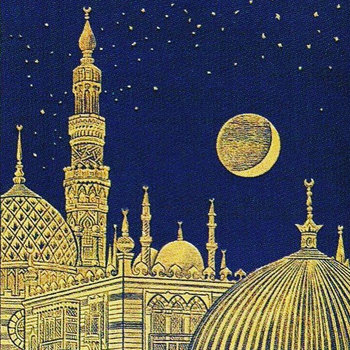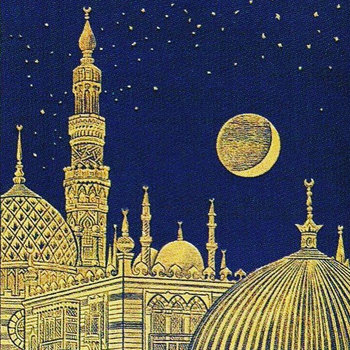 Merch for this release:
7" Vinyl
Mirbaghi and Ghaffari also collaborated on the Jostojoo EP, a collection inspired by the pulp cinema of filmfarsi that is the Iranian equivalent of American blaxploitation, scored by cinematic soul. Filmfarsi soundtracks were influenced by Isaac Hayes and Ennio Morricone, but Mirbaghi notes the arrangements, despite their earnest attempts, couldn't escape their native influence. "You start to realize the cross-cultural dance that is at play in those soundtracks is not dissimilar to the kind of thing I'm interested in now 50 years later," he says.
The experience of recording Dupont/Helali encouraged Mirbaghi to remain in the SWANA region. When he can't find collaborators he goes it alone: On Love Songs of the Fertile Plains, he plays microtonal Casios that he purchased in Adana, Turkey. Musically it's something of a departure from his other recent work, full of ambient electronics and lo-fi beats. And while Mirbaghi says he has 147 active tracks recorded in Tehran, Turkey, Greece, and Sri Lanka—a nod to the artist with seven active canvases who had inspired him all those years ago—but his process has slowed somewhat after the uprising in Iran and the earthquakes in Turkey.
Mirbaghi had already left Iran when the Mahsa Amini protests broke out in September 2022. He and his partner had moved to Adana, Turkey, where they currently live. While the protests are centered on the state-sanctioned oppression of Muslim women, Mirbaghi says it reflects a larger cultural shift—particularly in the younger generation. His records Centuries of Roses and Gestures of Light—the latter recorded both prior to and during the protests—feel like advocacy for the cause.
Even though they'd left Iran, a "consistent, ambient feeling that something could go wrong at any moment" followed Mirbaghi and his partner to Turkey in the winter of 2023. They were on a flight home when earthquakes shook the southern Turkey city of Adana. "The Adana that we left and the Adana that we returned to was entirely different," he says, and there was enough structural damage to prevent the couple from returning to their apartment. Mirbaghi says that almost everyone in Adana was one degree of separation from someone who was tragically and traumatically impacted by the earthquake. Many people slept in their cars, or in tents far away from buildings, out of fear of possible aftershocks. The McDonalds outside of town became a community gathering spot, and Mirbaghi witnessed what he describes as "beautiful expressions of humanity," as the musicians and artists he knew helped to gather supplies, water, and hygienic products. "It was really quite amazing seeing people put their daily routines aside so instantly and fall into a crisis management mode," he says.
In the months since the earthquakes, and with the protests ongoing, Mirbaghi has encouraged his friends, through patience and optimism, to take moments to document their emotions to music. "It can be a very valuable documentation of this moment in time if we're able to gently coax our creativity into expressing itself," he says. "Maybe we'll be back on track soon."