FEATURES
The Groundbreaking Psychedelic Dub of African Head Charge
By Andy Beta · November 30, 2017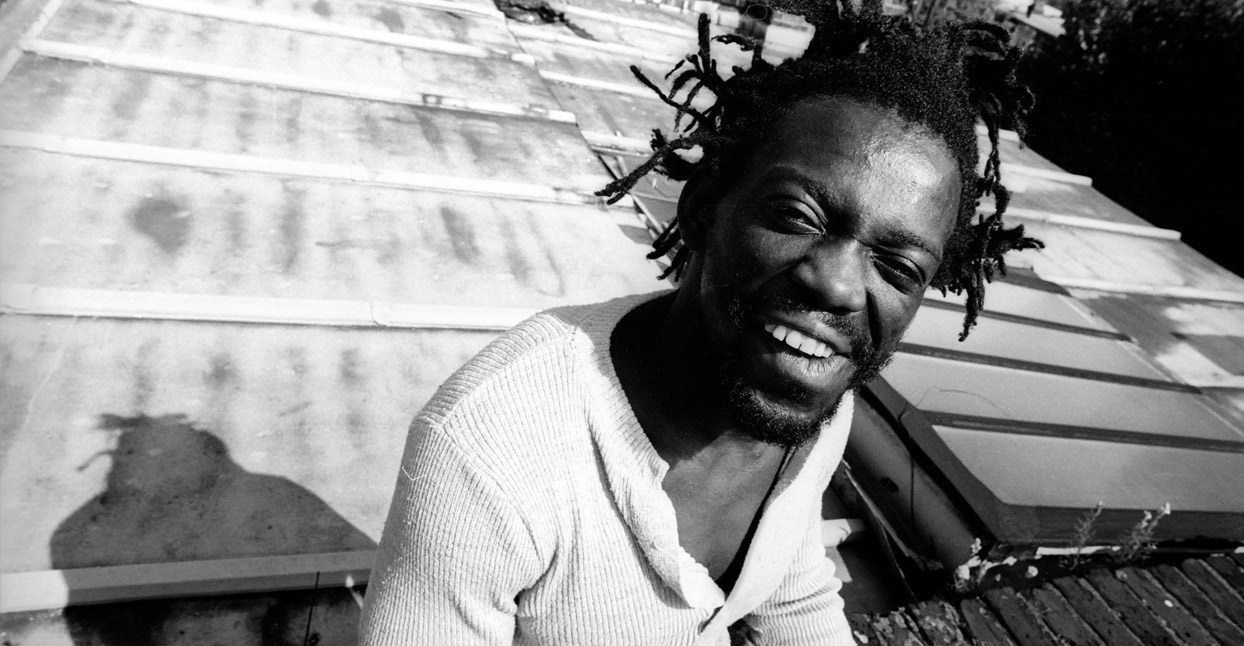 Once relegated to the B-sides of Jamaican reggae 45s in the early 1970s, dub—with its bass-expanding, time-warping properties—has since conquered the world. A 1995 compilation entitled Macro Dub Infection likened the sound to a virus, one that has infiltrated almost every genre of music (outside of mainstream country, perhaps).
On the backs of records by Coil, Tortoise, 4-Hero, and Mick Harris's Scorn (those not necessarily associate with dub), you'll find credit to British producer Adrian Sherwood. And while he might not be recognized as a dub pioneer in the same manner as masters like King Tubby, Lee "Scratch" Perry, and Keith Hudson, Sherwood is greatly responsible for spreading dub's virus outside of reggae.
Yet of all the dub for which Sherwood is responsible, African Head Charge had the widest blast radius. A synthesis of African rhythms, Jamaican dub, and U.K. noise, African Head Charge was both cerebral and visceral, full of tar pit bass, concussive Nyabinghi drumming and hallucinatory noises flying around the stereo field. Launched by Sherwood as an experimental side project, African Head Charge went on to become one of the most groundbreaking dub acts in history.
Nearing its 40th anniversary, African Head Charge's debut, 1981's My Life in a Hole in the Ground, still astonishes and concusses. Opener "Elastic Dance" turns every instrumental element into a rubber band—from snare to bass to jaw's harp—distending into dub noise and then snapping back into shape. Thanks to a serpentine melodica line from Sherwood's close associate Doctor Pablo (a nod to the legendary Jamaican musician Augustus Pablo), "Family Doctoring" sounds Middle Eastern, African, and Jamaican at once, suggesting some ancient Pangaea of bass. Even in the 21st century, it's use of negative space, ethnic rhythms, and electronic noise remains evergreen. In an era with wild producers like Arca and Night Slugs and the Fade to Mind crew, it still sounds prescient.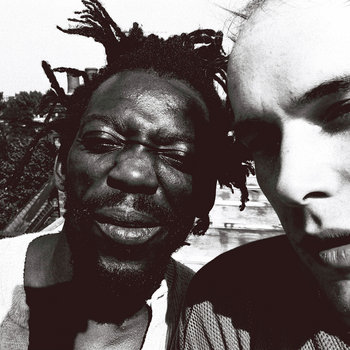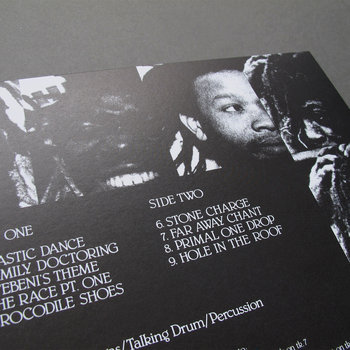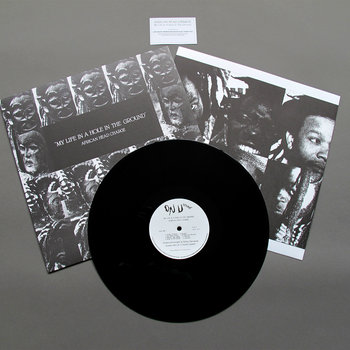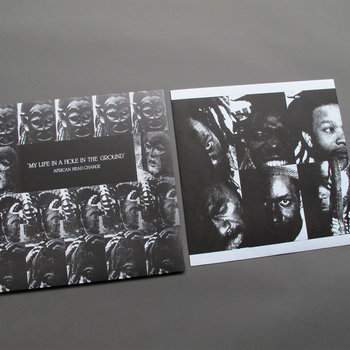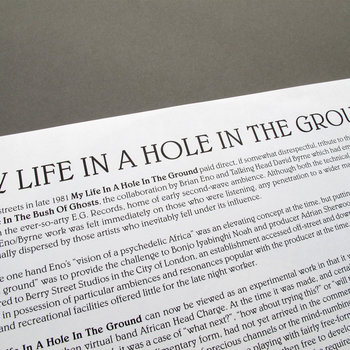 .
00:10 / 00:58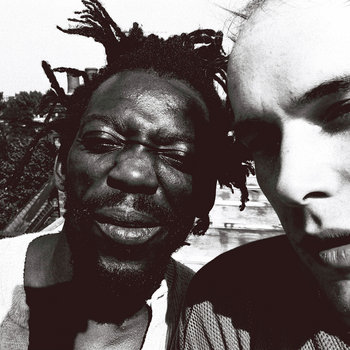 Merch for this release:
Vinyl LP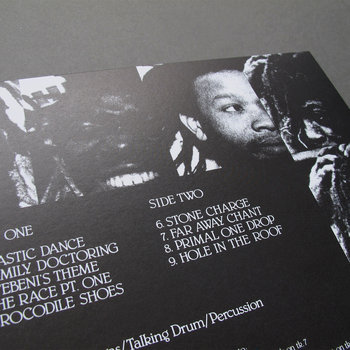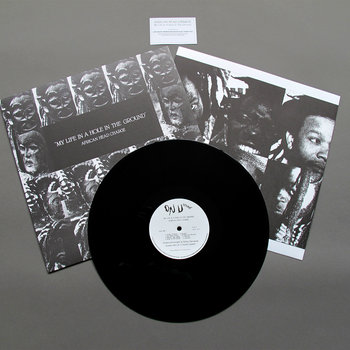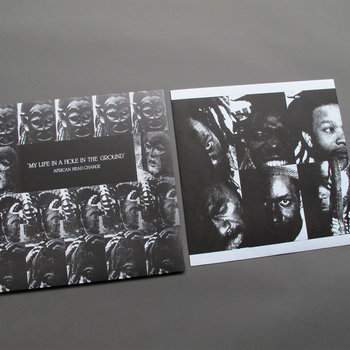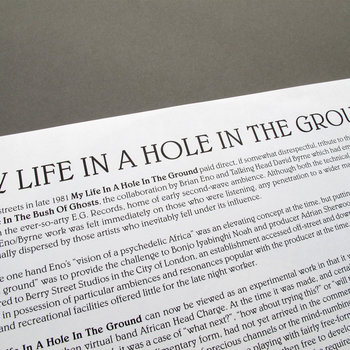 The group mutated rapidly, and for the first few years, albums came out on Sherwood's On-U Sound imprint at an annual pace. Environmental Studies crawled out from the same basement studio the next year. "That first album is actually not as experimental and mad as the second one," Sherwood recalls. "But it stands up. Here we are 36 years later and I think it still sounds pretty good."
Beyond the echo, reverb, and flange effects of dub, Sherwood got into another consciousness-altering practice: Brion Gysin and William Burroughs's cut-up method. "I was playing around in the studio and I was starting to use the studio like an instrument and I was also doing tape manipulation and cut-ups," Sherwood says. "Mark Stewart [from experimental punk band The Pop Group] introduced me to all that stuff and I found it quite fascinating. It was the idea of cut-up and collage and the randomness that I began implementing in those Head Charge recordings. So we were cutting up stuff and then looping it. It totally opened my head at the concept, that that could actually be listenable and meditative."
Drastic Season carried these experiments even further. And since Sherwood was paying for his own studio time, he experimented even more. "If you go to a studio, an engineer will say, 'Oh, you can't turn it up too far, you can't overwhelm things,' which is rubbish," Sherwood says. On Drastic Season, African Head Charge's third album, Sherwood says he became interested not only in tape saturation, but other techniques he picked up from famed Cluster and Neu! producer Conny Plank, which meant "playing things through a loudspeaker, re-mic'ing it, and then sending it back through a phaser, and stuff like that." The studio sessions were indulgent but also thrilling for Sherwood. "My wife Kishi and I were going into the studio very late at night, you know, from midnight till nine in the morning," he remembered. "We'd experiment with melody and then go, 'Let's take that and put it through a distortion box and play it into the big stone room,' which was a toilet."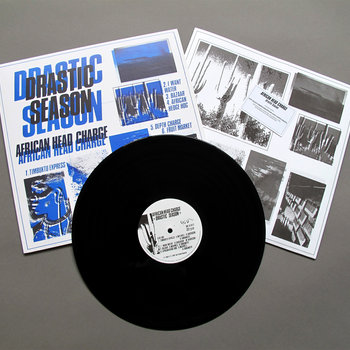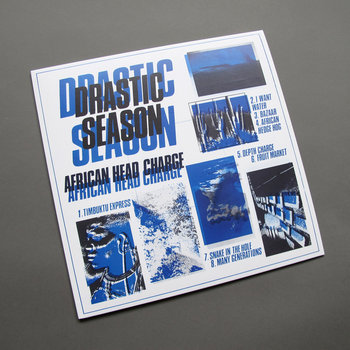 .
00:10 / 00:58
Merch for this release:
Vinyl LP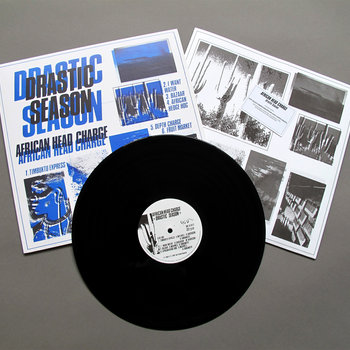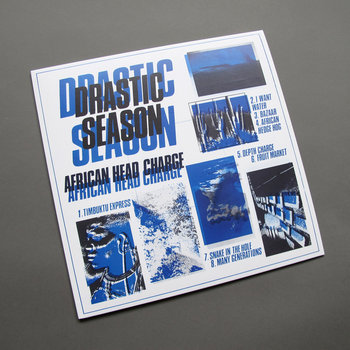 There's a two-year gap between Drastic Season and African Head Charge's 1985 album Off the Beaten Path, but we can perhaps forgive Sherwood as he instead utilized his new production techniques on an array of new studio projects. Playgroup, London Underground, Dub Syndicate, New Age Steppers, Mark Stewart + Maffia, Annie Anxiety, Tack»Head, Missing Brazilians, and Singers & Players—which featured reggae vocalists like Bim Sherman, The Congos' Ashanti Roy, Mikey Dread, and Prince Far I—all released full-length albums during that time.
By the time Sherwood turned his attention back to African Head Charge, studio technology shifted again, with computers and digital sampling entering the tool kit. "With Off the Beaten Path, it was easier to do sampling," Sherwood says. Around the same time, the group's caustic sound began to make inroads in scenes around the world, finding fans in San Francisco and the industrial scene coming up around Chicago's Wax Trax store. Sherwood was asked to produce an early single for a new group, Ministry. In turn, producer Al Jourgensen played on the new African Head Charge album, along with former Public Image Limited bassist Jah Wobble.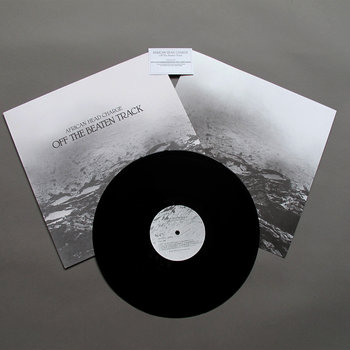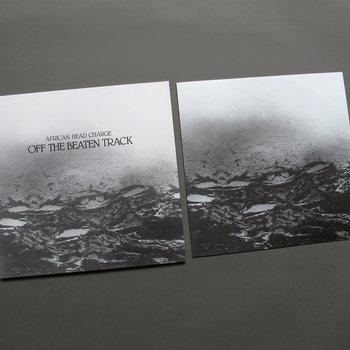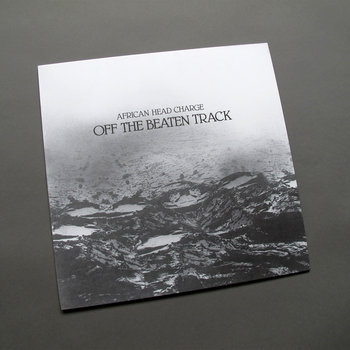 .
00:10 / 00:58
Merch for this release:
Vinyl LP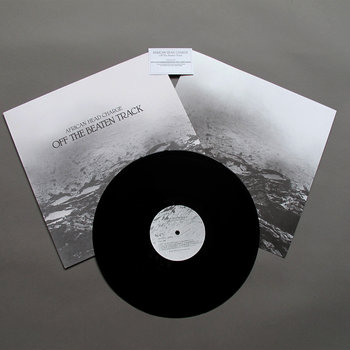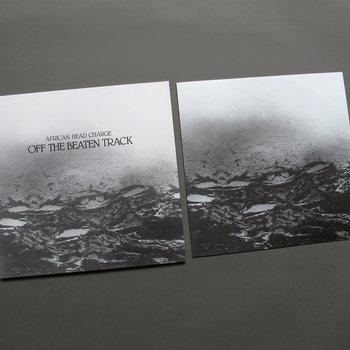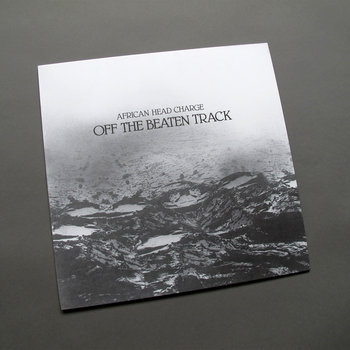 But as the title suggests, Off the Beaten Path marked the end of a certain phase of African Head Charge. "The first four albums are very weird studio albums, and for me, it was a time where I was discovering myself," Sherwood says. And while the project had the heavyweight riddims of the group's master percussionist Bonjo Iyabinghi Noah, Sherwood began to envision African Head Charge in a new light, as a psychedelic live band bringing live African rhythms and massive bass rumbles to audiences beyond the studio. "He was proud of them, but I think Bonjo found those first records a bit odd in a way," Sherwood said. "I didn't imagine he sat at home listening to them. He wanted to do it live and he put the band together."
Fortuitous changes elsewhere opened up new possibilities. After the demise of Roots Radics, vaunted drummer Style Scott took over Dub Syndicate, and the New Age Steppers became a touring band. Then, Bonjo asked about doing African Head Charge live. "I was delighted," Sherwood said of the shift. "The first live gig we did was at the University of London and it sold out in a minute. It was very psychedelic and very dubby and people absolutely loved it."
With that, the African Head Charge experience changed. Sherwood deployed vocal samples for the group's fifth album, Songs of Praise, and was less involved on 1993's In Pursuit Of Shashamane Land. In hindsight, though, Sherwood remains proud that the music still sounds fresh. "Something magic exists there, 'cause it's not full of virtuoso musicianship, but the ideas and the attempt to go somewhere, that was the kind of thing that appealed to me," Sherwood says. "I didn't make fortunes with them, but I can't ask for more than people coming up and saying, 'Those records really opened my head a bit.'"
-Andy Beta