ESSENTIAL RELEASES
Essential Releases, September 8, 2023
By Bandcamp Daily Staff · September 08, 2023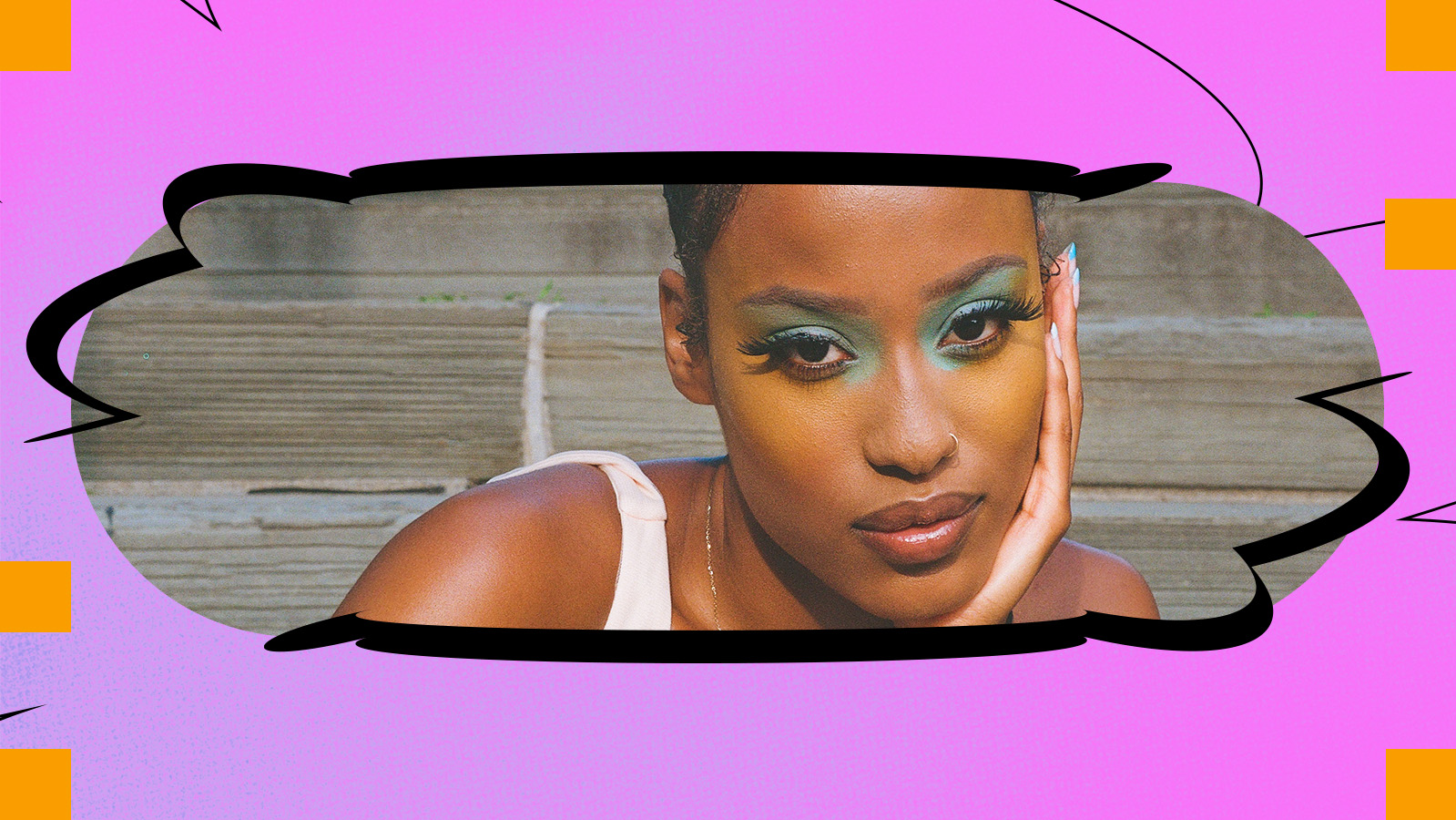 What the Bandcamp Daily editors are listening to right now.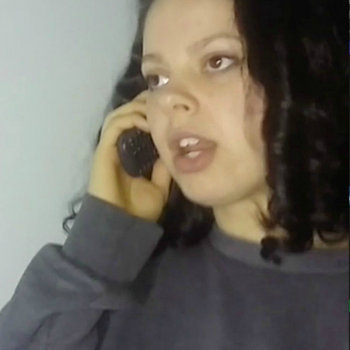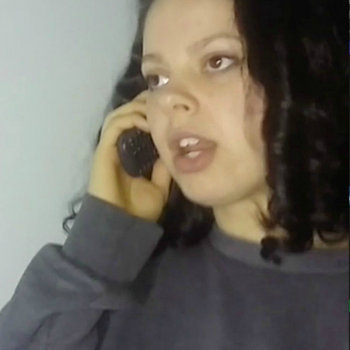 Merch for this release:
Vinyl LP, Compact Disc (CD)
Trip9Love…???, the new album from Tirzah, feels like one long song. With her long-time collaborator Mica Levi, Tirzah has created a haunting production that solely uses piano and drums. Tirzah's delicate vocals pair well over the warbled 808s and distorted beats. Each song builds upon its predecessor, like the shift from the more drum-heavy "F22" to "Promises," which allows the piano keys to shine a bit more. The overall feel of trip9Love…??? Is melancholy with missives about untrustworthy partners on "u all the time": "Tellin' me lies/takin' up space" or on "Stars," affirmations about overcoming difficulties: "I can succeed where I fall." The album ends with the distorted and synth-filled "nightmares" where Tirzah repeats: "Show more of your love, your hold." Trip9Love…??? feels raw and ever-changing.
Merch for this release:
Vinyl LP, Compact Disc (CD)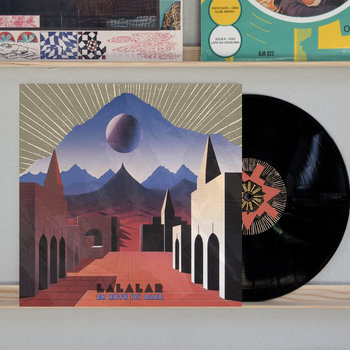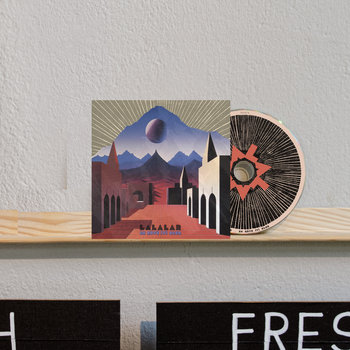 Hot on the heels of last spring's excellent debut Bi Cinnete Bakar (which we featured as Album of the Day), Lalalar have delivered another Anatolian rock stunner with En Kötü Iyi Olur, their second album for Les Disques Bongo Joe. The Istanbul, Turkey-based trio, like other artists in that scene, take their instrumental and thematic cues largely from Turkish folk traditions, but Ali Güçlü Şimşek, Barlas Tan Özemek, and Kaan Düzarat aren't guitar music ambassadors in the traditional sense; they regard the canon as a reflection of contemporary society, rather than an isolated, static institution — which, given the instability and unrest of the Erdogan era, makes easy definition obsolete. Therefore, the band cast a wide net, calling upon all the rowdiest corners of the Istanbul underground, especially club and hip-hop: smoldering psychedelic guitars commingle with taut drum loops and thumping sub-bass on "Hem Evimsin Hem Cehennemim," while "Göt" showcases Şimşe's airtight rapping. This is Anatolian rock born from the here and now, sharpened into a statement of defiance and protest: history in the making, not to mention it slaps.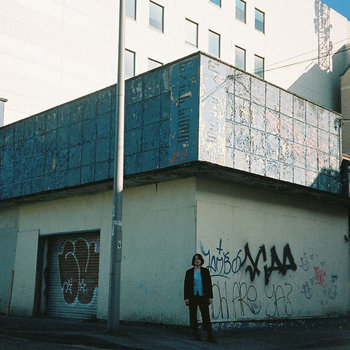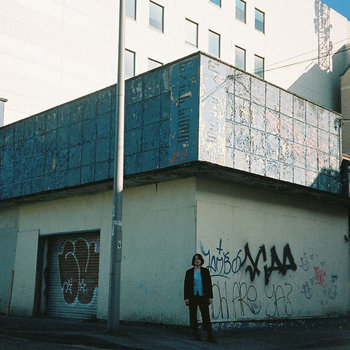 Merch for this release:
Vinyl LP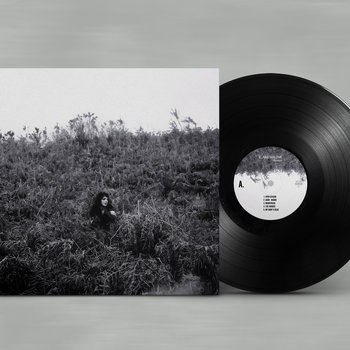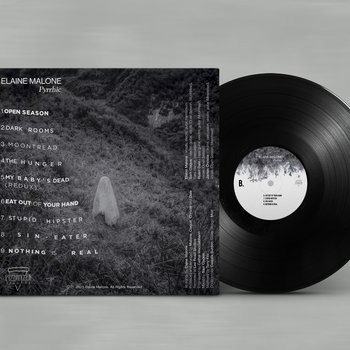 Elaine Malone's solo debut under her own name is far from the first project for the Irish musician, but it is one in which the many strands of her previous musical experiments in genres as diverse as punk, improvisation, noise, and folk, begin to find form—the keyword being begin. Pyrrhic is definitely rock music and can certainly be enjoyed/analyzed as such; however, as hinted at by the low harmonium drone that opens the record, this is music that is always bending towards borderlessness. Malone's songs often begin in recognizable forms before almost effortlessly melting into airy clouds of pure sound—see how the drifting "Open Season" lapses into motorik incanatation, everything about the elegant "Moontread." It's not a one-to-one comparison of course but many moments on Pyrrhic put me in mind of the more avant-garde (and therefore somewhat obscure) bands from San Francisco's early 2010s psychedelic scene, like Royal Baths, Burnt Ones, and especially those two crazy good full-lengths by the Mallard that are impossible to find these days; all bands with members who eventually moved into sound collage, ambient, and more intuitive forms of music making in the latter half of the decade. Pyrrhic is going the other direction, yet it shares those same qualities of experimentation mixed with intentionality, ultimately aiming for a kind of sonic transcendence from this darkening world—psychedelia in the truest sense of the word.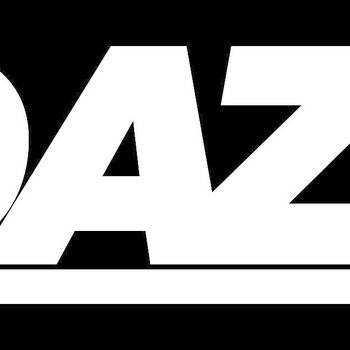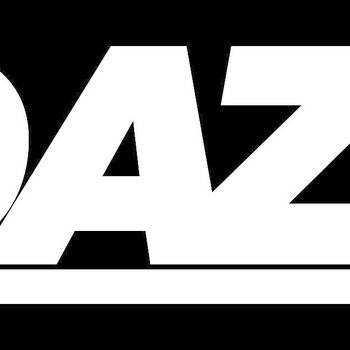 Merch for this release:
Vinyl LP, Compact Disc (CD)
For hardcore fans, and especially New York hardcore fans, the new Pain of Truth album presents a priceless opportunity: a lifetime pass to some punky Magical Christmas Land, bursting with personality and populated by legends old and new. The Long Island upstarts preside over these eleven tracks with the outsized mean-mugging — and muscle mass — most folks associate with professional wrestlers, a performance made all the more ferocious (and endearing) thanks to that characteristic New Yawk attitude  ("I'm not gonna stand here/While you're lying straight to my face!," from the opener, isn't too far off from "I'M WALKIN' HERE!") Amplifying the spectacle further is the extensive roster of special guests, which includes everyone from NYHC OGs (Madball's Freddy Cricien) to contemporary heavyweights (Trapped Under Ice's Justice Tripp, Incendiary's Brendan Garrone) to ascendant peers (vein.fm's Anthony Didio and John Lhabouet). All tracks on Not Through Blood, save the instrumental "Same Old Story," feature at least one extra pal, but the outside assistance never feels like a crutch, but more of a spontaneous, "you had to be there" type of thing; to me, the listening experience feels less like an album and more like a sold-out hardcore gig performed for an audience of one. Truly, a mosher's delight.
Merch for this release:
Cassette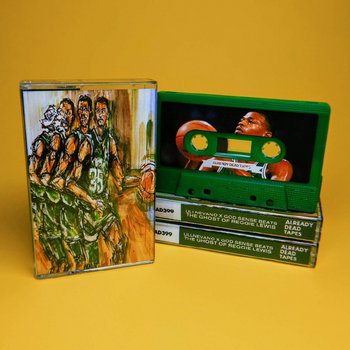 For those of you who, like me, know more about music than sports: Reggie Lewis was a Baltimore-born player for the Boston Celtics who died tragically of a cardiac arrest at just 27 years old. In a recent interview with OG Press magazine, Baltimore rapper Ullnevano says that he conceived his album The Ghost of Reggie Lewis as a tribute not only to the player, but the city where he was born, saying, "I pride myself on lyricism, techniques, and hidden coded messages in verses to make the listener have to go back and listen again. The Ghost of Reggie Lewis…was the only way that I could represent Baltimore." To continue the basketball analogy: Ghost is less a proper four-quarter basketball game and more a slam dunk contest. Ullnevano laces song after head-knocking song with assertions of his prowess, embedding bars with pop culture references. Case in point: over a swaying beat on "Essentia Water By the Gallons," Neva boasts: "Face the new danger/ black on both sides, I be doing the mos'," and in "Rise Up," he treats longtime underground rap fans to this run: "I shelved your LP, it didn't meet the company's flow/ … I'm too cold/ vein's like Cannibal Ox cassettes/ …bazooka tooth launch jets/ rap marathon, I could jog with the best." Producer God Sense Beats keeps things thick throughout: funk basslines, bass-and-snare heavy beats, and snarled funk guitars. All that plus a well-placed Ghostbusters sample? The Ghost of Reggie Lewis has it all.
This short and sweet offering from Amal Zenab was created in collaboration with singer and producer Nathan Bajar. Over the course of the album's four tracks, Zenab takes listeners on a neo-soul journey through love. The sultry opener, "Ride," puts Zenab's honeyed vocals front and center. It's followed by the slow-burning "Burden," where Zenab sings: "Got me feeling all the weight on my shoulders." The album ends with the airy "August 10," which features vocalist Maiya Blaney. "You make me feel alive/can't go back this time," sings Zenab. Safe n' Sound shines because of Zenab's strong songwriting and Bajar's effortless production.