ALBUM OF THE DAY
Lalalar, "Bi Cinnete Bakar"
By Joshua Minsoo Kim · May 16, 2022
​
​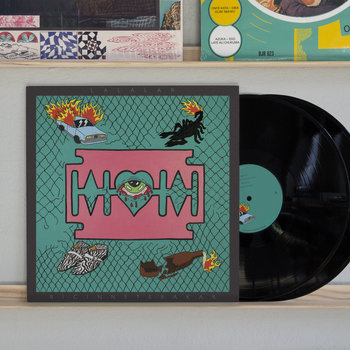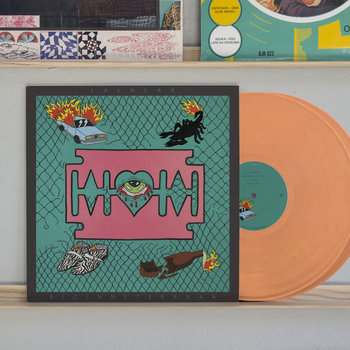 .
00:10 / 00:58
Merch for this release:
2 x Vinyl LP, Compact Disc (CD)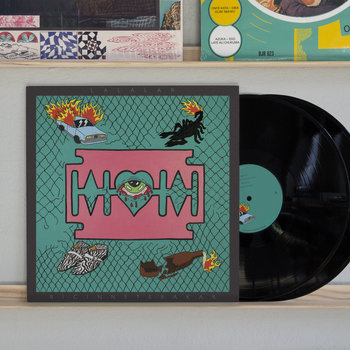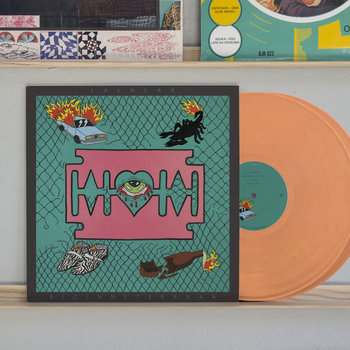 At 15 songs and 70 minutes, Lalalar's debut album unfolds as a wide sonic expanse, guiding listeners through a kaleidoscopic landscape of kinetic funk grooves, raucous guitar fuzz, and sun-drenched psychedelia. The Istanbul-based trio—comprising Ali Güçlü Şimşek, Barlas Tan Özemek, and Kaan Düzarat—formed in 2018, and after a string of notable live performances, have landed with a record that is both sprawling and economical.
The major defining aspect of Bi Cinnete Bakar is its impressive interplay between instruments. As with other Anatolian rock acts from the past decade, Lalalar know how to create an impressive amount of tension in a way that's both elegant and effective. (They're partly responsible for that tight sound too, as Özemek and Şimşek have played on Gaye Su Akyol's records.) Check the opener "İsyanlar," which has taught guitar melodies and a sturdy drum beat to set a foundation for Şimşek's vocals. His delivery is focused, austere, and commanding; as it patiently wavers, every gradation in his voice feels palpable on the granular level. Soon, the song makes space for an understated guitar solo, and it feels like a baton has been passed: highlighting one electrifying performance as a way to make clear the subtleties of another.
Beginning your LP with the longest track is an audacious move, on the six-minute epic "Yalnız Ölü Balıklar Akıntıyı Takip Eder," Lalalar make it look easy. A pounding beat and circuitous guitar melody situates the band in a delightful interzone between booming industrial rock and heady prog. At one point, a throbbing synth loop plays as spoken word is recited with increasing urgency, the dynamics punched up by ample hand-clap; when the guitar resurfaces, catharsis ensues.
Bi Cinnete Bakar translates to "all it takes is a frenzy," a mantra meant to serve as encouragement to survive the tragic state of the world. "It's a jump-starter," says Simşek, and one can sense their eagerness to encourage in the song's biggest set pieces. On "Abla Deme Lazım Olur," the band develop Arabesque strings as a tasteful vehicle for exhilarating grandeur, while the second half of "Sol Şeritte," arpeggiated synths elevate the vocals to cosmic heights. More than anything, though, Lalalar know how to make songs that rip. "Kötüye Bişey Olmaz" pummels along with immense, whirring guitars, while "Hiç Mutlu Olmam Daha İyi" is a pressure-cooked scorcher boasting the album's most satisfying riffage. Above all, Bi Cinnete Bakar's greatest feat is in providing a seemingly endless supply of moments that energize.