ESSENTIAL RELEASES
Essential Releases, September 16, 2022
By Bandcamp Staff · September 16, 2022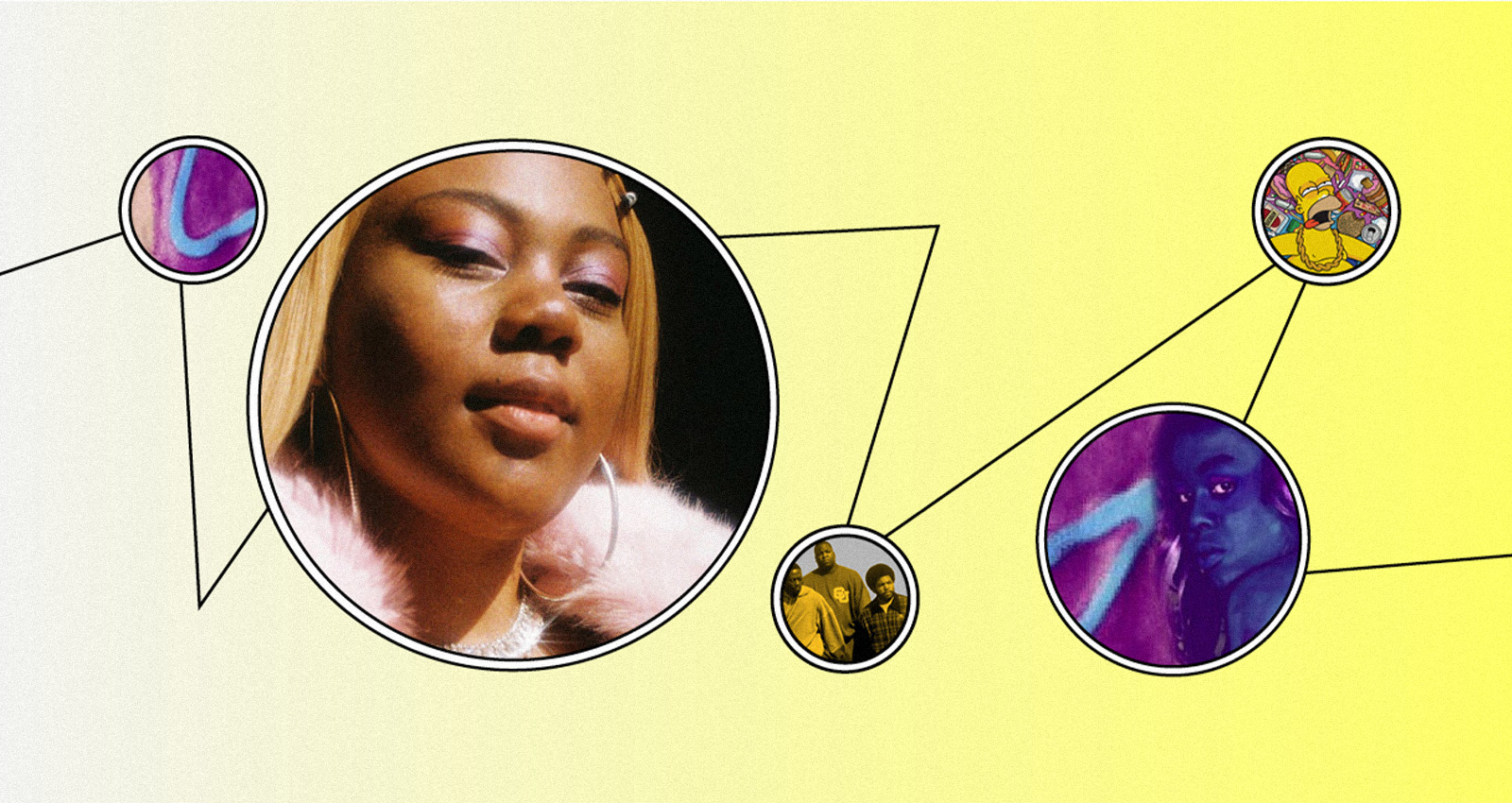 Welcome to Essential Releases, our weekly roundup of the albums that we can't stop playing, and that we think you need to hear.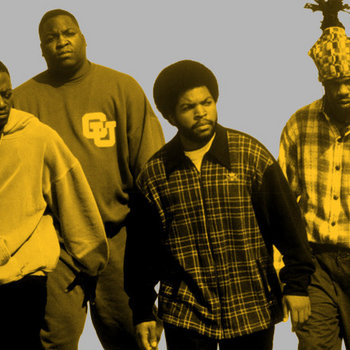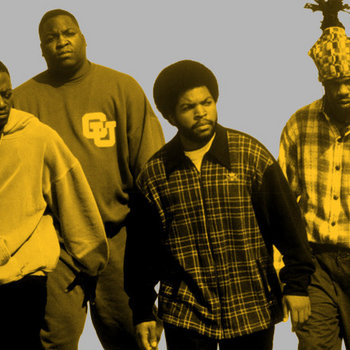 It's been five years since Triple Black Diamonds, the album that introduced the underground to Estee Nack and al.divino and, by extension, the presence of an active and vibrant hip-hop scene in Lynn, Massachusettes. A lot has changed in the intervening years; Nack—with his joyous, barking rhyme style and loopy sense of humor—eventually caught the eye of Griselda's Westside Gunn, becoming a recurring featured guest on the rapper's recent album Peace "Fly" God. Divino reinvented himself as cvv.vino and released a string of fascinatingly baffling 15-to-20-minute records that smash together free-associated ad libs with a particularly lurid and surreal take on Baltimore Club. (I'm not entirely sure it works, but I weirdly admire how uncompromisingly gonzo it is.) In that context, Triple Black Diamonds 2 reads like a renewal of vows, full of the same strange texture and bizarro bars that made the original such a head-turner. The production—loosely rooted in old soul and jazz—still sounds like it's melting, the aural equivalent of taking one too many mushrooms and watching a jukebox turn into a puddle on the floor of the bar. Nack and Divino's voices remain fantastic complements—Divino's battering ram insistence providing the blunt counterbalance to Nack's wilder flights of fancy. You don't really decode the bars so much as let the syllables pummel you. (I'm reasonably sure Divino says, "Gold jacket, looks like mowing lava on acid" in "CREDITUNIONCOMPUTERGLITCH," and I'll be damned if I know what that means.) The last five years in underground hip-hop have been the most exciting in decades, able to house both brilliant straight-shooters like Rome Streetz and Stove God Cooks and characters like Nack and Divino, who don't slot neatly into any one lane. Like its predecessor, Triple Black Diamonds 2 feels like an attempt to imagine what it would have been like had Jodorowsky directed Juice.
Merch for this release:
Vinyl LP
This alt-pop EP from Lyzza is fun. Lyzza was born in Brazil and is now based in Amsterdam. The theme of the aptly title project explores what it means to take up space in rooms where you're not wanted. On Mosquito, the tracks run the gamut from electronica, alt-pop, rap, and reggaeton influences. The album opens with the anthemic "Blush Me Out!" which turns up the bass as Lyzza sings, "All the lights out/Baby, blush me out." My favorite is reggaeton influenced "Deserve It" which features an assist from Spanish trap artist La Zowi. It's followed by the heady "Cheat Code" where Lyzza repeats "Yo soy como esta." The album closes with the electro "Ressaca" where Lyzza ends the song by saying "Eu visionária," (I'm a visionary). She's right about that and she owns it on Mosquito.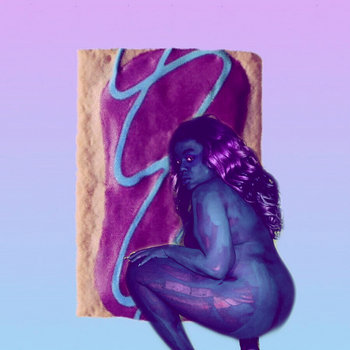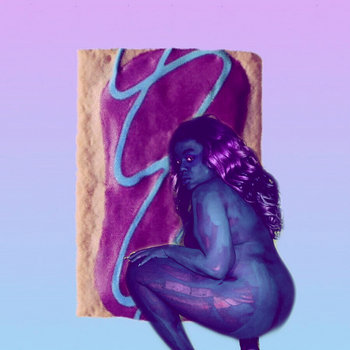 When we last checked in with Edge Slayer in early 2020, the future looked bright—but the pandemic hit weeks after that piece was published. For a musician and nightlife organizer working on her most club-oriented record yet, it must have been doubly devastating. In late 2020, her EP Dark Thoughts took a turn for the internal, venting feelings of grief, anxiety, sadness, and frustration. Tsureena is her first release since then, and it's a collection of dance-oriented R&B (the breakbeats are heavy on "When U Ball" and "Bug N,") but it still carries her experimental edge; "lil dust e" turns the idea of a bad bitch anthem into a bad bitch collage, calling out absent shit-talkers, hangers-on, and the like ("Since I transitioned, do you even know me? You're faking like we in a group chat, but in the group chat we talking 'bout you"). Vocal harmonies are stacked, effects used judiciously and jarringly (the distortion in "Triple X," used for one brief delightfully strange moment). Across the album, she's playful, defiant, horny, introspective, caring, melancholy—a whole life's range packed into a compact 11 songs, all bursting with ideas. While the state of nightlife is still fraught, despite the return to "normal" (aka governments abandoning all pretense of caring about Covid-19), Edge Slayer's return as an artist is as welcome as can be.
Merch for this release:
Compact Disc (CD), Vinyl LP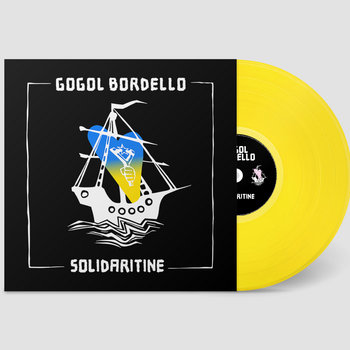 For all their topsy-turvy theatrics and unrepentant rabble-rousing, Gogol Bordello have always stuck to a simple, humble objective: celebrating the perseverance and ingenuity of immigrant communities worldwide. Founded in 1999 by Eugene Hütz, a Ukrainian refugee of Romani descent who emigrated to New York City following the Chernobyl disaster, the 7-piece band achieved global fame in the mid-Aughts by combining punk rock with traditional Eastern European folk music, Latin swing, Italian Tarantella, polka, and more; impassioned multi-ethnic performance art tooled for the mosh pit. The troupe's latest effort, SOLIDARITINE, is their most urgent and focused work in years, in part because current events demand it, namely the war in Ukraine. And to say this shit is personal for Gogol Bordello would be a serious understatement; their secret show for Ukrainian soldiers earlier this year, held smack-dab in the middle of the war zone, speaks for itself. Produced by NYC hardcore icon Walter Schreifels (Gorilla Biscuits, Rival Schools, Quicksand), it's a 13-track love letter to the Ukrainian people, and more broadly, anyone standing their ground in the face of adversity. To that end, standout "Forces of Victory" features Ukrainian poet and novelist Serhiy Zhadan, as well as Kazka, an electro-folk band who hail from the same region; Bad Brains frontman H.R. represents for other side of the Atlantic on "The Era of the End of Eras." The fight's not over. This is what solidarity sounds like.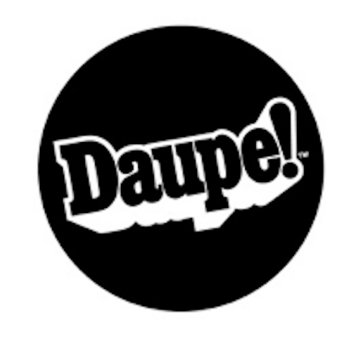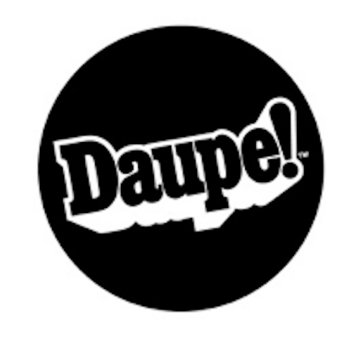 Merch for this release:
Vinyl LP, Cassette, Compact Disc (CD)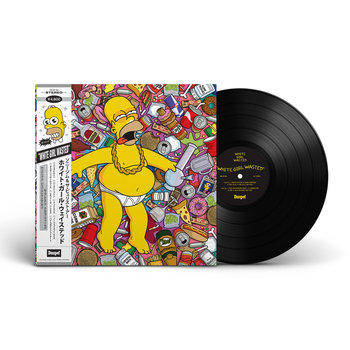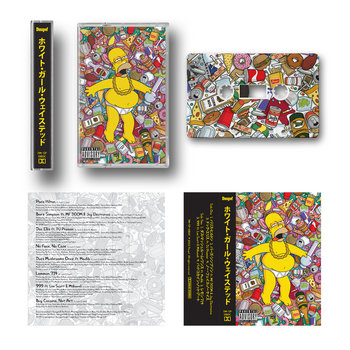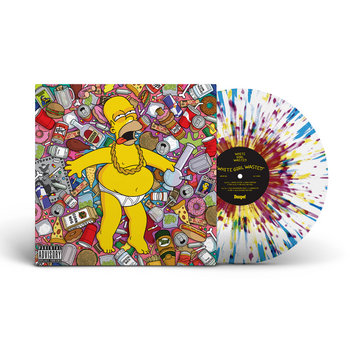 Clocking in at a breezy 21 minutes, White Girl Wasted plays like the hip-hop version of an old Rat Pack movie—a bunch of friends hanging out with low-to-no stakes, the "hanging out" part being the end unto itself. Fortunately, the friends in question are The Purist—the man behind Daupe! Records and a formidable DJ and producer in his own right—UK rapper Sonnyjim, the late MF DOOM, DJ Premier, and Madlib. The title may or may not be a sly reference to cocaine, but the music on Wasted is anything but amped up and jittery. The songs unfold slowly, the Purist's sure hand allowing the songs to steadily blossom rather than detonate on impact. "Barz Simpson" is built on a flute-heavy production that's part '70s NYC cop movie, part early Charles Stepney production providing a velvety background for DOOM's inimitable rhyme style: "Bang! Bang!/ You rang?/ DOOM got a new thang/ reunited like Wu-Tang/ Punks pay for poontang." A dry drum thwack provides a foundation for "999," ornamented with glissando-ing woodwinds and hovering strings. And a loopy, Free Design-y choral vocal floats ghostlike in the air above insistently banging piano chords on the delirious "No Face No Case," Sonnyjim deftly navigating between the beats. The whole thing is a blast from start to speedy finish.