ESSENTIAL RELEASES
Essential Releases, October 21, 2022
By Bandcamp Daily Staff · October 21, 2022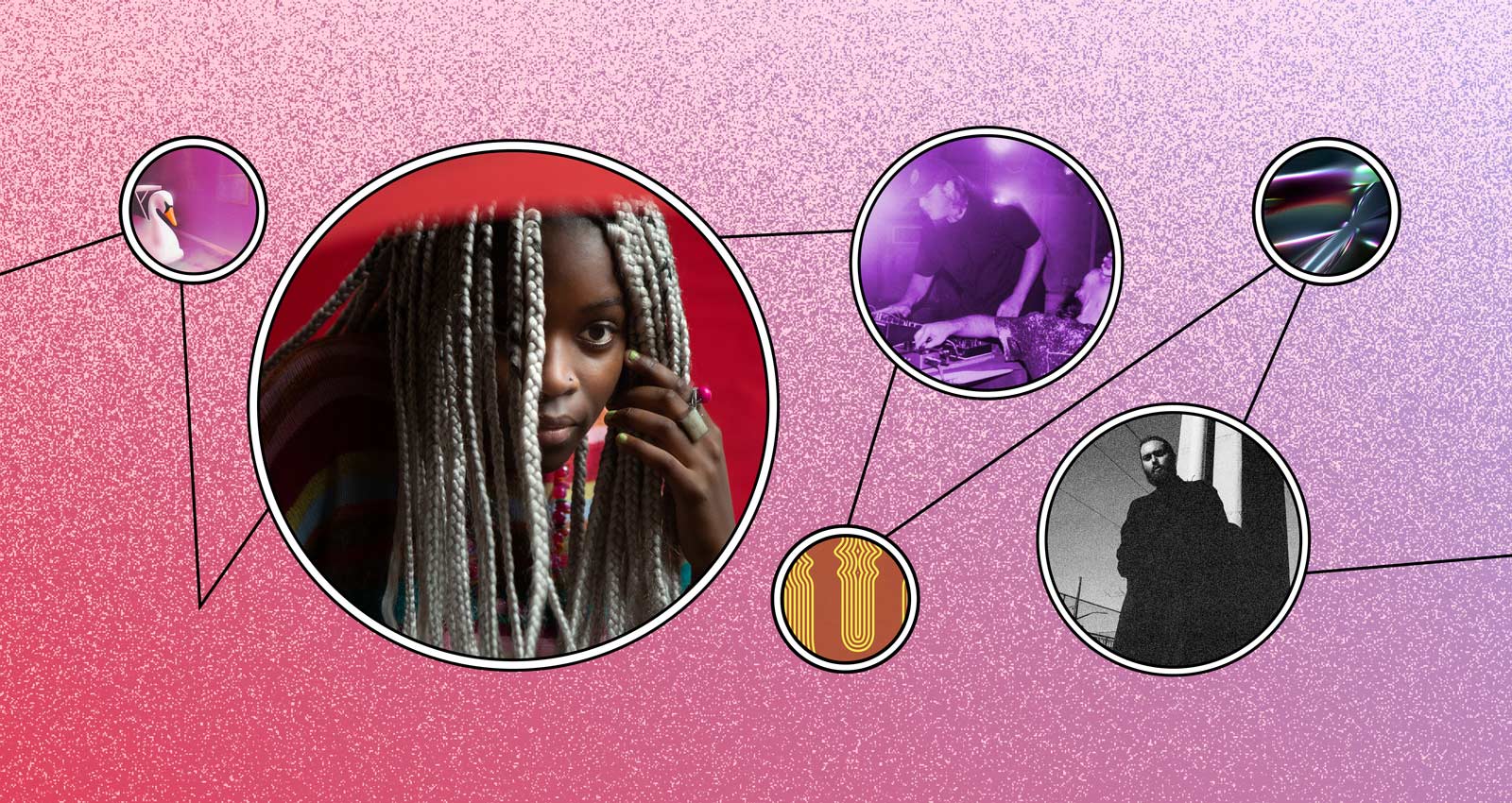 What the Bandcamp Daily editors are listening to right now.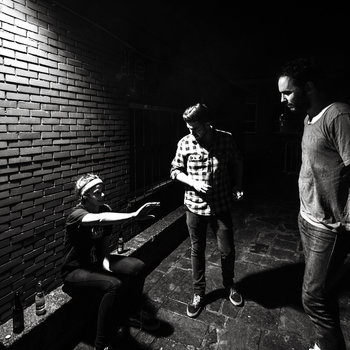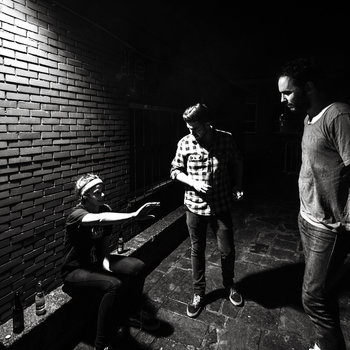 A sense of urgency courses through Unison Life, the breathtaking third record from the Belgian group BRUTUS. "For too long, I've been dying inside," howls vocalist/drummer Stefanie Mannaerts on "What Have We Done," and the anguish in her voice is enough to raise gooseflesh. Since 2017, the trio has charted a path through the stormier end of hard rock, fusing things like post-punk's angularity and the wrenching surges of emo to bare-knuckle riffing. Unison Life plays like their magnum opus—the full realization of everything they've been pushing toward for the last five years. Songs like "Dust" and "Brave" gallop forward at a breakneck pace, Stijn Vanhoegaerden reining in the frenetic drumming with long, silvery lassos of guitar. But this is Mannaerts's show, and she throws herself into every note she sings, frequently vaulting into the sandpapery upper reaches of her register. She often recalls Björk—not just in the timbre of her voice, but in her fierce, desperate commitment to the material. You can almost visualize her on stage, on one knee, hunched over at the waist, clutching her stomach as she pleads into the microphone. It's a star-making performance, one that infuses Unison Life with a sense of rawness that is often rattling. Near the end of the album, the band slows down enough for Mannaerts to quietly sing, "Do you feel fine? Are you alright?" After 43 minutes of pure, unabashed catharsis, the answer is a resounding, "Yes."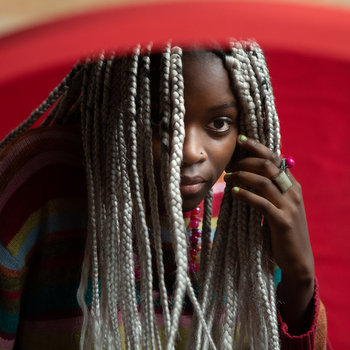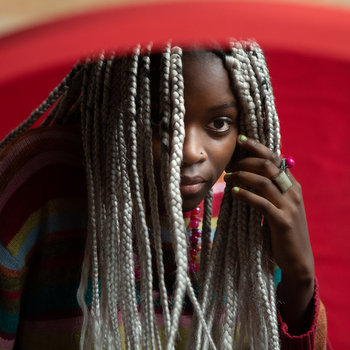 Merch for this release:
Cassette
Eighteen-year-old Hannah Jadagu is making boundless bedroom pop. Her 2021 album "What Is Going On" marries light and airy melodies with thoughtful lyrics. The album opener, "My Bones," covers the epidemic of missing and murdered Black women who often receive little to no media coverage. It's followed by the woozy "Sundown," where Jadagu sings, "When the day goes on, I'm not cut out for this." It's a song about being an overworked and overwhelmed teen. The guitar-driven title track delves into the confusing feelings of having a crush. The album ends with an ode to mental health, "Bleep Bloop." "I think we all just need a break," sings Jadagu. Yes, we—especially me—could use a break.
Merch for this release:
Vinyl LP, T-Shirt/Shirt, Bag
Contrary to wishful thinking, a dance party at the end of the world would not be cool or fun. It would be dark and terrifying in that Lovecraftian way where your mind just cracks in half rather than attempt to resolve the unspeakable horror of impending destruction! But the tunes would be good because St. Louis duo the Mall would definitely play it and freak everyone out with their synth-punk which is actually both those things (synth and punk) rather than just gothy pop music that's been roughed up a bit. The Mall's latest record, Time Vehicle Earth, is the most fully-formed statement from the project yet, a nonstop barrage of pounding bass, liquified analog synths, and Mark Plant's insistent, urgent vocals sketching out a dystopic map of space and time through which we travel on a quickly burning planet—and yet, for all its spikiness, there's plenty of groove underneath. It's dance music, in the end. Okay, so it isn't exactly accessible, but hard truths never are.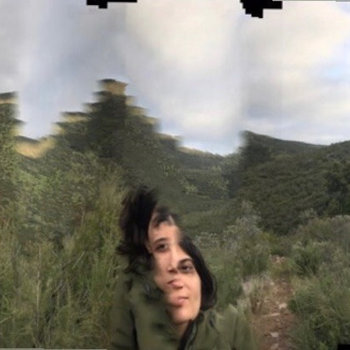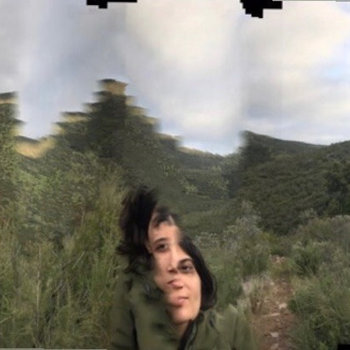 Merch for this release:
Vinyl LP, Cassette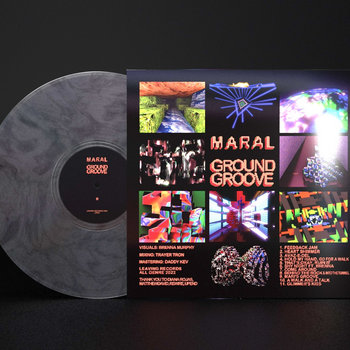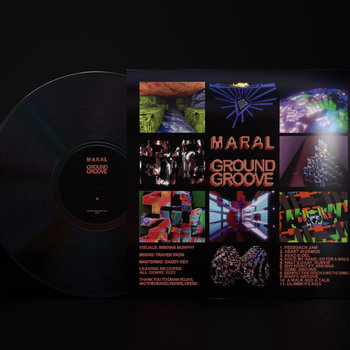 Maral Mahmoudi's production work is unique, almost a practice of living history. On her latest album, Ground Groove, she develops not only her general style—experimental club music based around samples of Iranian folk, pop, classical, and rock music, with live instrumentation that she plays herself (guitar, bass, setar, and so forth)—but revisits specific samples from previous albums, reinterpreting them in new ways. (In an email to me, she described the blistering opener "Feedback Jam" as "jamming with my ancestors.") But her collaborative spirit isn't just limited to investigating her roots; she's worked with artists like Panda Bear and Crass' Penny Rimbaud in the past, and Ground Groove has as its genesis a collaborative audiovisual project with artist Brenna Murphy. While only one track here exceeds four minutes (most of them are under two), a rarity for electronic music but common for punk, they all have considerable depth. The crisply minimal "Heart Shimmer," with its smeary, dreamy samples, might seem a world away from "Feedback Jam" or the hefty head-nodder "Mari's Groove," but they're all joined by Mahmoudi's cohesive practice. Making such a deeply personal project feel universally communicative and resonant is a tall order, but Mahmoudi achieves it with aplomb—almost as if her drive for collaboration extends to us, the audience, asking us to find pieces of ourselves within pieces of her.
Merch for this release:
Vinyl LP
Nick Hakim returns with the psychedelic and meditative Cometa. What I love best about Hakim is his ability to translate both joyful and melancholy feelings into transcendent musical experiences, and Cometa delivers. The album begins with the love song "Ani," which is breezy and breathless. It's followed by the dreamy "Happen." "The sweetest angel/Fell into my world/She gives me reason/Was lost for a damn long time," he sings. My other favorites are the dazzling "Feeling Myself" and the dreamy "Only One." In all, Cometa (which means kite in Spanish) is an ode to love and just like his past albums, Hakim makes his feelings as tangible as possible through music.
Merch for this release:
Compact Disc (CD), Cassette, Vinyl LP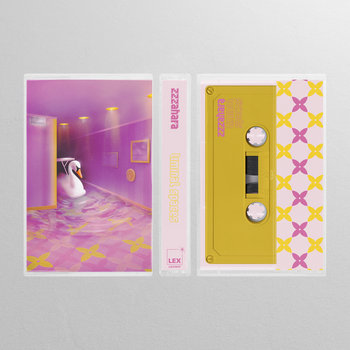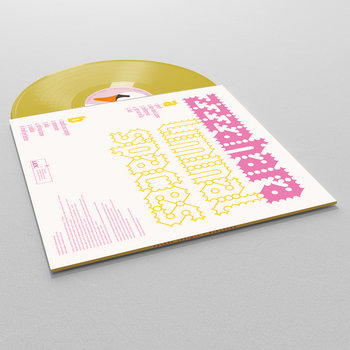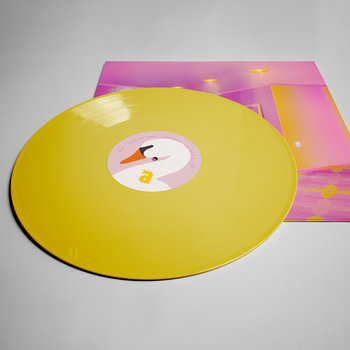 Guitarist Zahara Jaime, otherwise known as zzahara, was destined for indie pop excellence. The first portent revealed itself in middle school, when the Los Angeles native started recording acoustic parody songs about their schoolyard crushes. The second came in 2018, when Jaime first crossed paths with Idris Vicuña (aka Eyedress, a lo-fi singer-songwriter, rapper, and producer). After bonding over their shared Filipino roots and musical tastes, Vicuña recruited Jaime to join his band; they've been inseparable ever since, and even have a duo together called The Simps, who released an album last Valentine's Day. The third, most definitive sign of great things to come is liminal spaces, Jaime's debut as a solo artist. Songs like "bulletproof" and "g(url)" tick off all the boxes I look for in this style—production that feels cozy and close, robust synths and drum loops, and most importantly for records of this style, an entrancing push-and-pull between gentle melodies and unfiltered sentiment that works its cathartic magic subtly and sneakily. Not that these songs are modest or straightforward; from the jittery, faintly psychedelic jingle-jangle of "get out of la," to the hopscotching new-wave arrangements of "they don't know," Jaime's always switching up their approach. I can't wait to see where this project goes next.