ESSENTIAL RELEASES
Essential Releases, November 10, 2023
By Bandcamp Daily Staff · November 10, 2023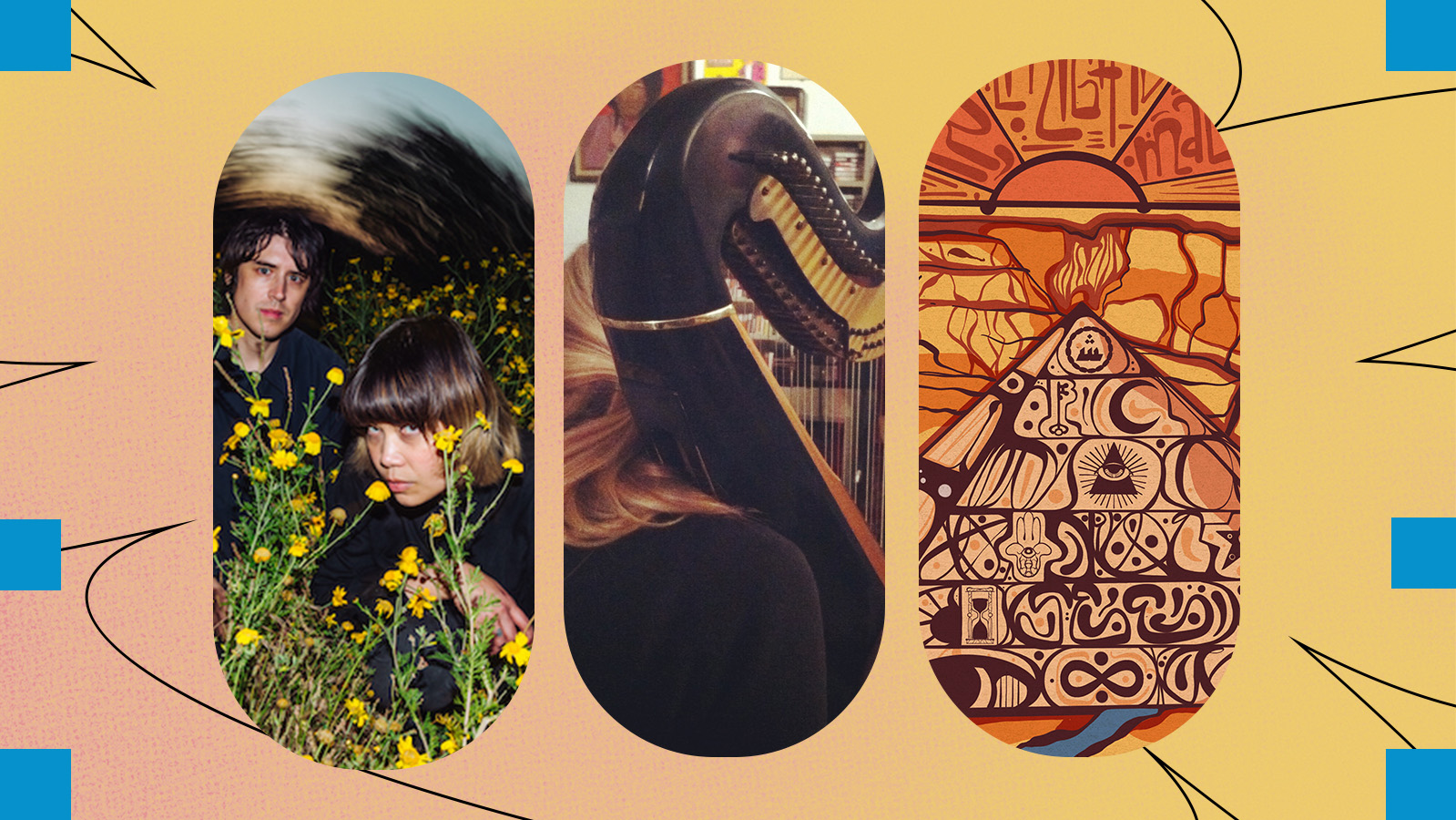 What the Bandcamp Daily editors are listening to right now.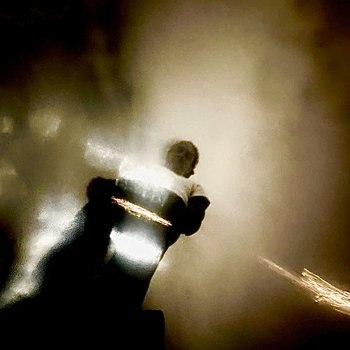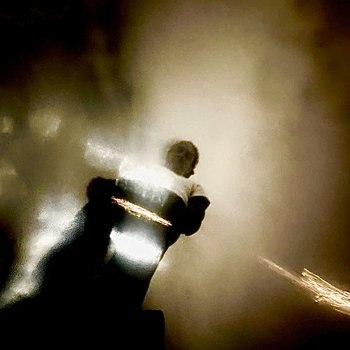 2021's debut from experimental R&B artist Dawuna, Glass Lit Dream, proved to be a runaway critical success, garnering mainstream praise and drawing comparisons to Tricky and D'Angelo. Two years later, the Brooklyn-based singer and multinstrumentalist (real name Ian Mugerwa) has stripped back the "cold, lunar, digital aesthetic" of his O____o? debut to reveal a more minimal soul sound, mining the warmer textures of funk, the blues, and gospel. Lovingly dedicated to his "beautiful, queer, Black daughter," Naya feels spiritually beholden to the grey-tinged, downtempo funk of There's a Riot Goin' On-era Sly and the Family Stone, both in Mugerwa's Sly Stone-coded vocals and his exploration of family and strained relationships. Most tracks come in at barely over a minute, which is just enough time to catch a vibe and breathlessly fade into the next.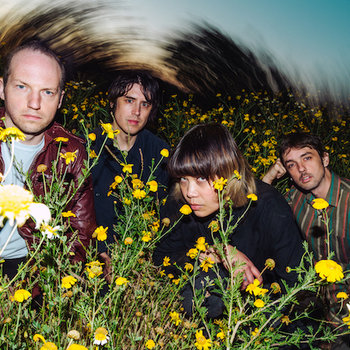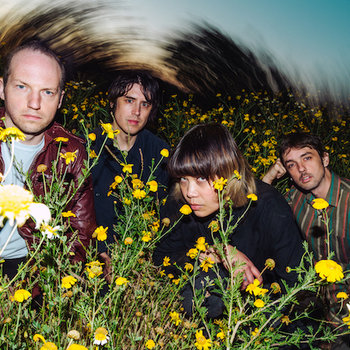 Merch for this release:
Vinyl LP
Formed by current and former members of Beach Fossils, Cold Beat, and The Pains of Being Pure At Heart, Hit Bargain are a new band from Los Angeles who melt down post-punk, garage rock, and hardcore into a crucible for inducing tinnitus-inducing mayhem — and more importantly, meaningful social change. Their debut album, A DOG A DEER A SEAL (named for the recipe of Chinese three-penis wine, but also a metaphor for America's three-pronged government) is an endlessly 2-steppable gem doubling as a searing auto-de-fe of the dystopian peanut gallery: antivaxxers, corrupt politicians, evangelical extremists, egotistic tech bros, and Big Pharma, just to name a few. Frontperson Nora Singh's screeds are thick with sarcasm and innuendo that, when combined with the bright guitars, messy arrangements, and upbeat tempos, makes the unthinkable horrors feel more dynamic, cartoonish — and grotesque. Standout track "Degree Decree," which tackles climate change, presents us with images of "plastic strangulation" and "prescription drugs pissed into the ocean," culminating with this brutal (and brutally funny) Tesla roast: "100 billionaire tears/ Can pool up in/ A self-driving car/ That really listens/ Oh man, it really listens/ Watch it go/ Straight into the wall." A spoonful of sugar (or in this case, humor and hooks) makes the medicine (err, penis wine) go down, no matter how harsh. All of that is to say that, in this current hellscape, A DOG A DEER A SEAL is just the drug we need.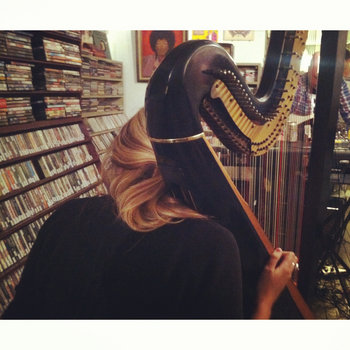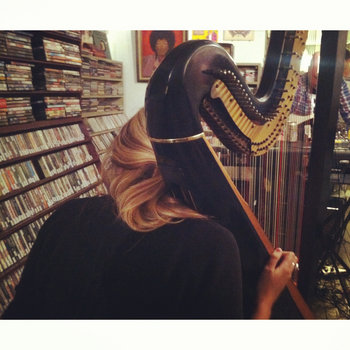 Merch for this release:
Vinyl LP, Compact Disc (CD)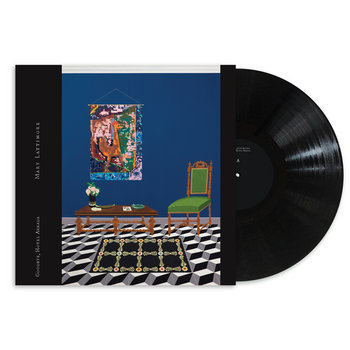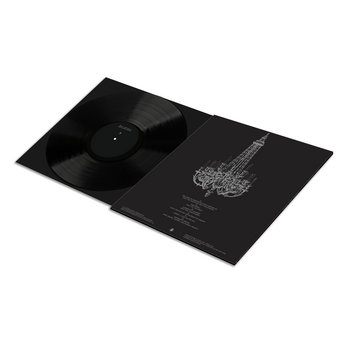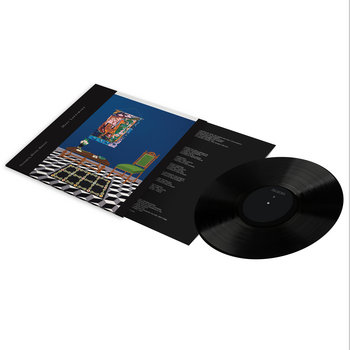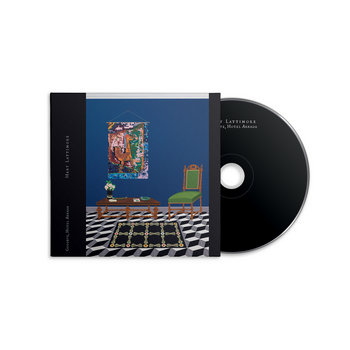 Goodbye Yellow Brick Road; Goodbye to All That; Goodbye, Hotel Arkada. Mary Lattimore signs her name with a flourish in the guestbook of the here-today-gone-tomorrow, a fading hotel by the sea inhabited by lost by souls who know that while hellos are never guaranteed, goodbyes most surely are, and so we beat on, boats against the current, et cetera, et cetera, ad infinitum. As with all of Lattimore's work, Goodbye, Hotel Arkada is embroidered with tiny, patient details that sparkle like diamonds, but there is a melancholy here that softens their hard brightness, like one of Monet's haystacks or a cloud filled with snow. So, you needn't know it's Rachel Goswell of Slowdive hovering angelically above the gorgeous swells of "Yesterday's Parties"; that a childhood visit to Sesame Street provided the inspiration behind "And then He Wrapped His Wings Around Me;" how "Music for Applying Shimmering Eye Shadow" soundtracks the gap between the artist's public and private personas. Replace mundanity with poetry and recall, perhaps, how you once experienced the world in the short months before memory curdled into cognition, when existence itself was a thing of wonder because where there once was nothing—by rights should always have been nothing—instead there was this: the soft fuzz of blanket, the crease of your mother's smile, the bright tang of salt in the corners of your mouth as she wiped the tears from your damp little face.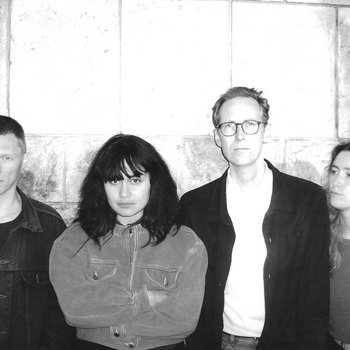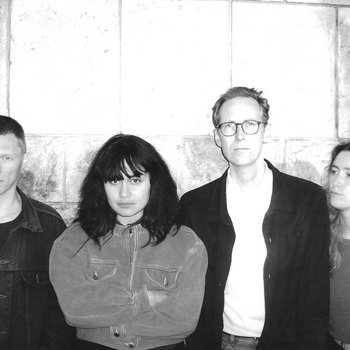 Merch for this release:
Vinyl LP, Compact Disc (CD)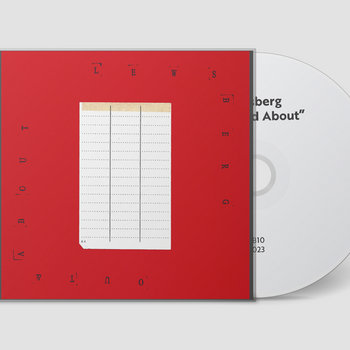 The Velvet Underground beat, the motorik chug, the post-punk sprechgesang: these have calcified from once-novel innovations and/or novelties into fundamental pop musical building blocks (rocks?) that aren't owned by anyone and therefore can't really be arranged incorrectly, only poorly. Rotterdam-based Lewsberg just skirted that trap on their previous record, which felt like a continental Live at the Witch Trials muted to shades of slate grey. Blah. But the dalliance in boringness has paid dividends on Out and About, the band's fourth record, which boasts a bright, light, and peaceful sound; pared-down minimalism not as shtick but as a path to serenity and, ultimately, some sort of truth. But more than simply a great contraption of recognizable parts expertly assembled, what makes Out and About so appealing is its trickster quality, the secret depth so easily overlooked, like a hidden smile that crosses the face, only noticeable by those who notice such things. 
Ninajirachi
4×4
Fairy-dusted synths, Fast BPMs, '00s pop-infused vocals, face-melting drops that sound like they fell through a wormhole from Ibiza circa the early Aughts: that's the formula for 4×4, a great new EP from Sydney producer Nina Wilson, better known as Ninajirachi. Out via NLV Records, the house label operated by fellow Aussie DJ Nina Las Vegas, it's a sophisticated love letter to mainstream EDM, which you'd think would be an oxymoron, given the audience baggage attached, but in her hands, it's not. All four tracks slap, but lead single "1×1," which I've been madly in love with since it dropped earlier this spring, remains the uncontested champion. You've got the heft, depth, and melodic fine-tuning of a "Dance Dance Revolution"-ready banger, but also the shape-shifting dynamics and abrasive textures associated with left-field genres like nightcore; the rave soundtrack you remember and love, only better. At 31, I thought my clubgoing days were over, but countless spins into this thing later, Ninajirachi's got me reaching for the glow sticks—two left feet be damned.
WateRR x Machacha
ALMIGHTY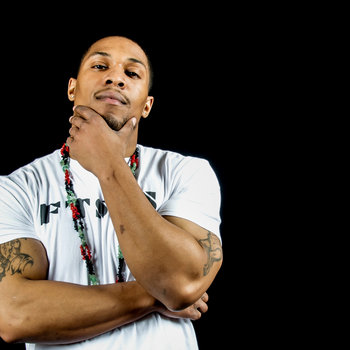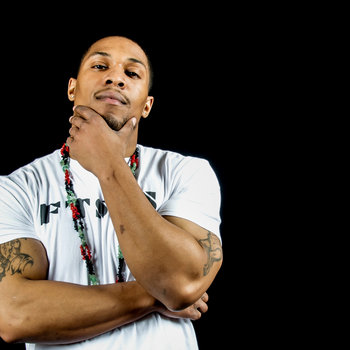 Chicago rapper WateRR first crossed my path via Compendium Of Arcanum, his excellent collaboration with the production collective Lupara released earlier this year. The sound of his voice hooked me immediately: crisp, precise, slightly sandpapery, never sounding anything less than completely dialed in. As is the current fashion in underground hip-hop, new releases arrived at a steady clip, all of them worth dipping into. The latest is ALMIGHTY, a team-up with rising Danish producer Machacha—who has also logged credits with Mickey Diamond, Ty Farris, and Nowaah the Flood. The two complement each other beautifully. Machacha takes a kind of "film score" approach to production, but never in a way that feels derivative or familiar; listen to the muted funk track he lays beneath "Hold the Gavel," the way the dawdling bassline could work just as well in Shaft as it could in an episode of The Sopranos. This kind of spacious production is where WateRR thrives. He makes use of every pocket of open space on the twinkling "Ivory Dices," slotting his carefully measured bars so they fit snugly between every bar of music. He does just as well on songs with less defined production, like the drumless, overcast "One With the Blade," where he spins off verse after verse like he's unspooling and endless fishing reel. A friend once said to me that what was happening in underground hip-hop right now reminded him of the way punk was in the early '90s—a labyrinth where one connection led you to another, and where every show felt like a family reunion. WateRR is another member of that family worth keeping an eye on.