ESSENTIAL RELEASES
Essential Releases: Detroit Rap, '80s Proto-Metal, Live Jazz and More
By Bandcamp Staff · May 21, 2021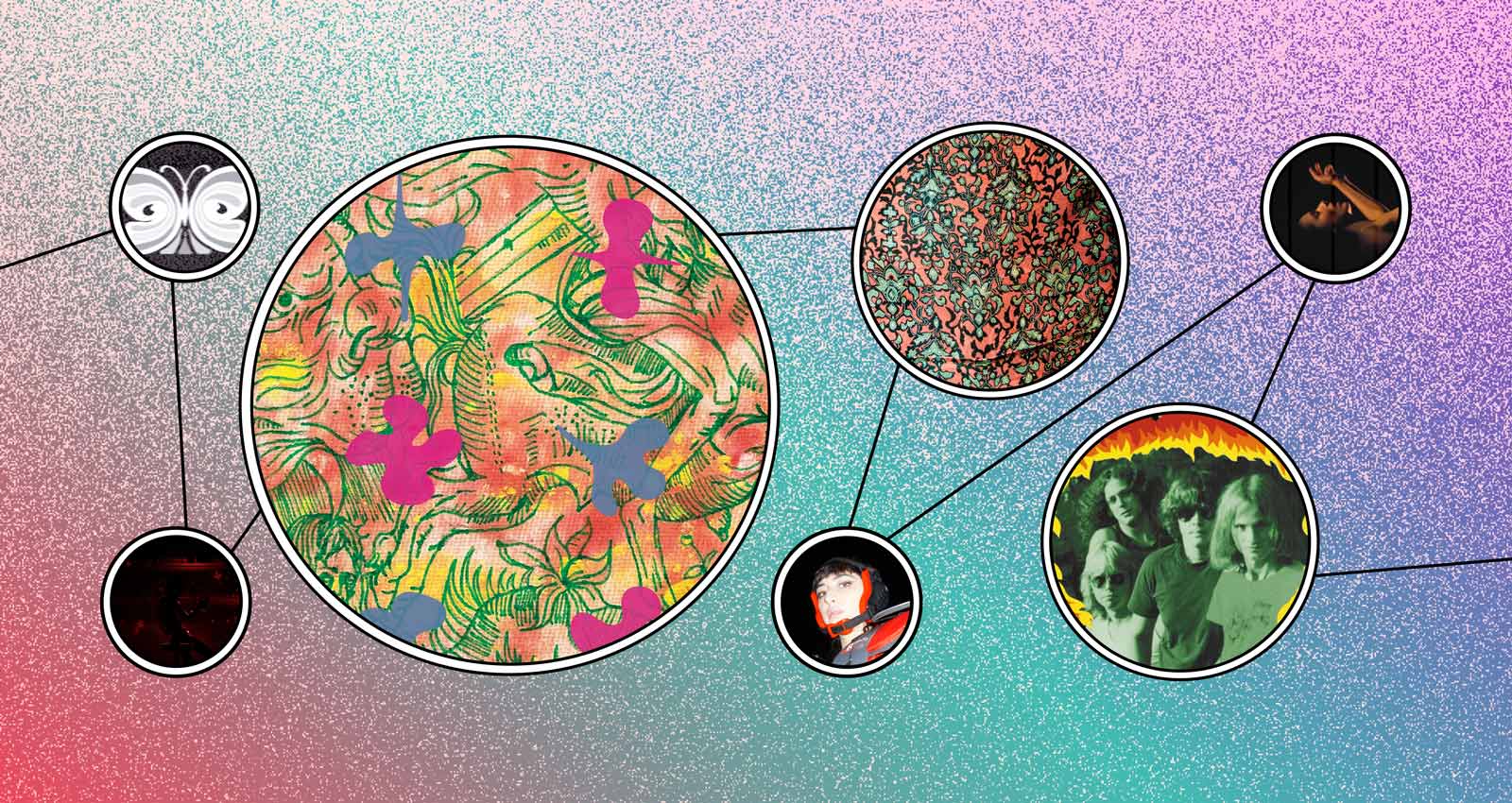 Welcome to Essential Releases, our weekly roundup of the albums that we can't stop playing, and that we think you need to hear.
Bruiser Brigade
TV62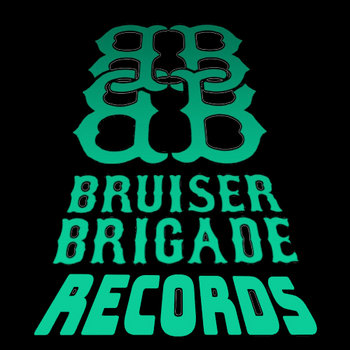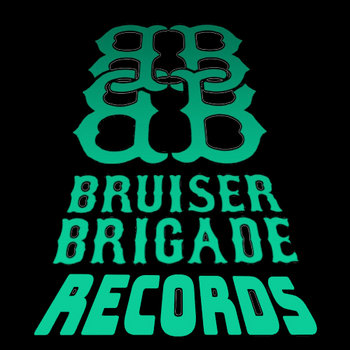 Detroit's Bruiser Brigade named themselves after an in-game bonus from the 2005 video game X-Men Legends II: Rise of Apocalypse—a kickass cheat code, basically. By opting for a specific configuration of superheroes (Juggernaut, Colossus, Wolverine, and Rogue), players can acquire an energy-boost perk that activates every time they knock out the enemy, incentivizing extended, aggressive gameplay: call it God mode. On their self-released compilation TV62, the Danny Brown-helmed collective (which recently expanded into a label) translate this no-holds-barred mindset into hard-hitting, highly animated hip-hop. Their group chemistry isn't merely potent, but downright radioactive, thanks to their diverse roster, distinctive personalities, and the fantastic production from J.U.S., SKYWLKR, Raphy, Black Noi$e, Playa Haze, and more. Fat Ray and J.U.S. specialize in menacing anecdotes that reference video games, films, and sports ("Story Mode," "Lamb Chops"), while upstart Bruiser Wolf is all giddy, punchline-laden antics ("The Dopes In The Building"). Experimentalist ZeeloperZ lands somewhere in between, and then, of course, there's Brown himself, who's all of the above and then some on "Dylon" and "Welfare." Bruiser Brigade are clearly playing to win, and with more releases on the horizon, the game is only getting started.
Merch for this release:
Cassette, T-Shirt/Apparel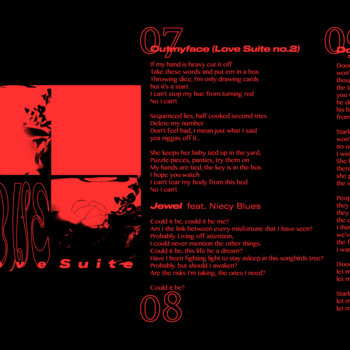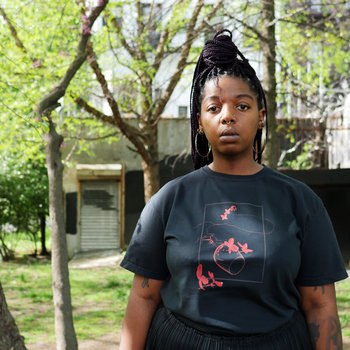 Contour is the nom de plume for Charleston singer and producer Khari Lucas. Lucas makes jazz-dripped and hip-hop infused electronic soul beats and pairs them with sparse and often haunting lyrics. The bedroom R&B vibes of the album will probably draw comparisons to Frank Ocean but I think the better established comparison is Sampha—the melancholy that exudes from Love Suite fits into the mold of the London musician. Lucas's peers include Nick Hakim and Duval Timothy—he captures a similar fleeting sense of ennui in his music with precision. My favorites include the warped and booming "Outmyface," and the rich and delicate "Song For Me". Love Suite captures all the listless feelings of love and disappointment and is a good entry point to Lucas's sound.
Merch for this release:
2 x Vinyl LP, Compact Disc (CD)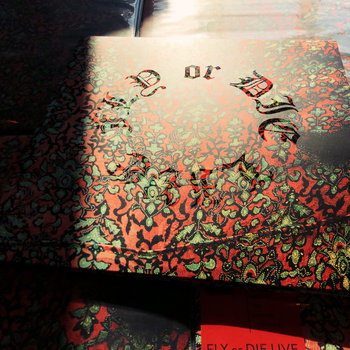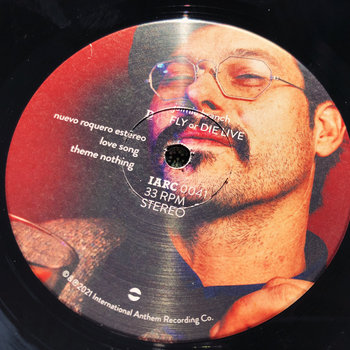 Recorded in Switzerland in January 2020 and released today, Jaimie Branch's FLY or DIE LIVE captures the urgency and exhilaration of her first two studio albums in a concert setting, just a few months before the world shut down for a year due to an unprecedented health crisis. The U.S. had just endured the T**mp era, and there was hope that things would get better on a global scale. Against this backdrop, the trumpeter coalesced the high-spirited power of FLY or DIE with the seriousness of FLY or DIE II, leading to a nuanced live set that exhibits the raw emotion of her music. The album thrives when the band wanders before locking into a groove, like on the transition from "…meanwhile" to "theme 002," and the move from "sun tines" to "leaves of glass." There's something riveting about the searing wail of the trumpet, the raucous drum taps of Chad Taylor, the breakneck bowing of cellist Lester St. Louis, and the surging bass of Jason Ajemian. When played in one take, FLY or DIE LIVE properly simulates the excellence they exude on stage. On the 14-minute "prayer for amerikkka," the band matches the studio version's intensity with an equally bluesy arrangement that quickens to a stampede, and Branch's fervent vocal wails have the same punk-centered spirit. When heard in this context, it's a reminder that political corruption still exists, even if the players have changed. Asked how the band performed, Branch, in the liner notes, said it's the "best that we've ever played." Having seen them a few times, I'm inclined to agree.
Merch for this release:
Compact Disc (CD), Vinyl LP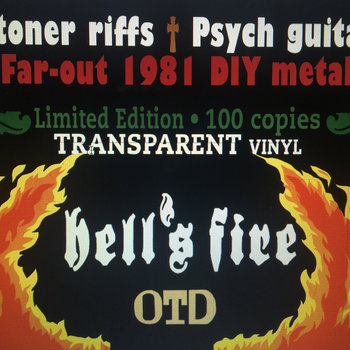 Mistreater's 1981 debut Hell's Fire is one of the greatest proto-metal album nobody has heard of, unless you're one of the lucky few who managed to snag the self-released LP upon its release, or perhaps one of the dedicated (and decidedly less lucky) fans who shelled out hundreds on Discogs to secure a vinyl copy in the years since. Four decades later, On the Dole Records has given the album a proper reissue across multiple formats, including digital and CD: a long-awaited development, given how the only legal way to listen to the record up to this point was to obtain a physical LP. "If Black Sabbath had been born and bred in an Ohio mobile home and raised on a steady diet of smoke and acid, the result would sound exactly like Mistreater," the album description proposes. And honestly, I can't argue with that: from the rugged, chugging guitars to the protracted horndog wails, these Midwestern miscreants are dripping sleaze and scuzz from every note and pore. The macho messaging of songs like "Evil Woman" and "Lies / Graverobber" may not have aged particularly gracefully (A lady hurt your feelings? The absolute horror!), but no matter: the riffs are still gnarled and brutal, the drums still hit with the force of a truck, and the whole things just sizzles. And really, that's more than enough for me.
Merch for this release:
Compact Disc (CD), 2 x Vinyl LP, Vinyl LP
"There is nothing for our eyes to gaze at, our ears to listen to or our hands to touch, yet we feel a presence, a vibration, an energy. What visions does the perception of an inexplicable world prompt in us?" That's the first line of the description for Contre-Mondes, a dance piece by the choreographer Guilherme Botelho for which Fernando Corona—aka Murcof—composed the music. It's also the ideal description for The Alias Sessions, which combines Corona's work for Contre-Mondes with his work for another Botelho piece, Normal, into a single pitch-black journey into the void. The music is icy and ominous—fans of the late, great label Blackest Ever Black will find much here to love. On "Dandelion Heart," a moody synth melody unfolds slowly over empty air, each tone seeming to hang infinitely in the darkness; on "Between Thoughts" a low, mechanical buzz is gradually encircled by ghostlike synths, creating a slowly building sense of unease; and on "The Dividing Space," orchestral synths rise up like stark, crystal palaces, gleaming and imposing. Even the more rhythmic "Unboxing Utopia," with its steady galloping rhythm, is lit up by ghosty, shrieking tones. If all of this makes Alias sound impenetrable, in reality it's anything but: the music draws you in the same way you'd be pulled in by a great horror film—by the stark atmosphere, the unexplainable mysteries, the sense of danger in every moment. (In fact, what it made me think of more than anything else was Jonathan Glazer's excellent 2013 film Under the Skin.) It's a hypnotic and transportive listen, a slow drift through a dark, distant galaxy.
Merch for this release:
Vinyl LP, Compact Disc (CD), T-Shirt/Apparel, Other Apparel, Sweater/Hoodie, Button/Pin/Patch
I loved Chicago trio Pixel Grip's debut LP Heavy Handed, which I wrote about in this space back in 2019; ARENA, its follow-up, does not suffer from any kind of sophomore slump. Equally informed by EBM and the ballroom scene, ARENA leans away primarily from the pop aspects found on Heavy Handed, plummeting fully into the cavernous underground. This doesn't mean they lack hooks here; take the rapid-fire, playful taunts of single "Demon Chaser," which features the stunning visual artist/musician Cae Monāe, or the effervescent come-ons of "Alibi," which has in it all the spacious longing of queer desire. I'm not the first person to reflect that the visceral eroticism of ARENA, an album designed very much for sweaty club workouts, feels ever more urgent after a year spent largely without touch and in which many of us, myself included, have grown ever more alienated from our bodies. I find it fascinating and totally appropriate that on such an intense and, well, horny album the group comes to rest on closer "Double Vision," a much slower, airier track built primarily around synth and Rita Lukea's cresting vocals. After all, the sacred and sexual have always been intimate, and taken as a whole, ARENA feels like an open acknowledgment of the club's transformative power.
Merch for this release:
Vinyl LP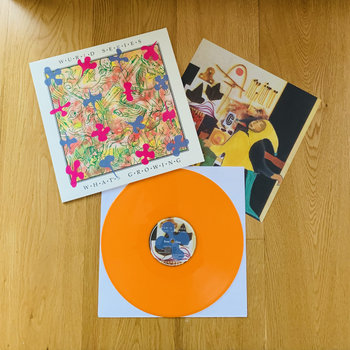 Everyone now on the Pardoner train is advised to check out Wurld Series, a New Zealand band also rolling about in a bin of '90s indie rock 7-inches, but whose take on those hallowed sounds is more surreal than sardonic. What's Growing is a puzzle of a record, one packed with so many ideas that it often feels like it's longer than it is—but not in the annoying "Why is this song not over yet?" way, more in the "Wait, this song is already over?" way. Wurld Series wisely never overwork their lopsided melodic chaos and temper a lot of the nostalgic fuzz and crunch with even more nostalgic elements, like a surprising blast of no wave saxophone and psychedelic streaks of mellotron. Sure, you could write these dudes off as diet Pavement, but you could do that to a lot of bands and most of them would be way worse than this.