ESSENTIAL RELEASES
Bugged-Out Alt-Rap, Fractured Techno, Wistful Chamber Pop, and More
By Bandcamp Daily Staff · January 17, 2020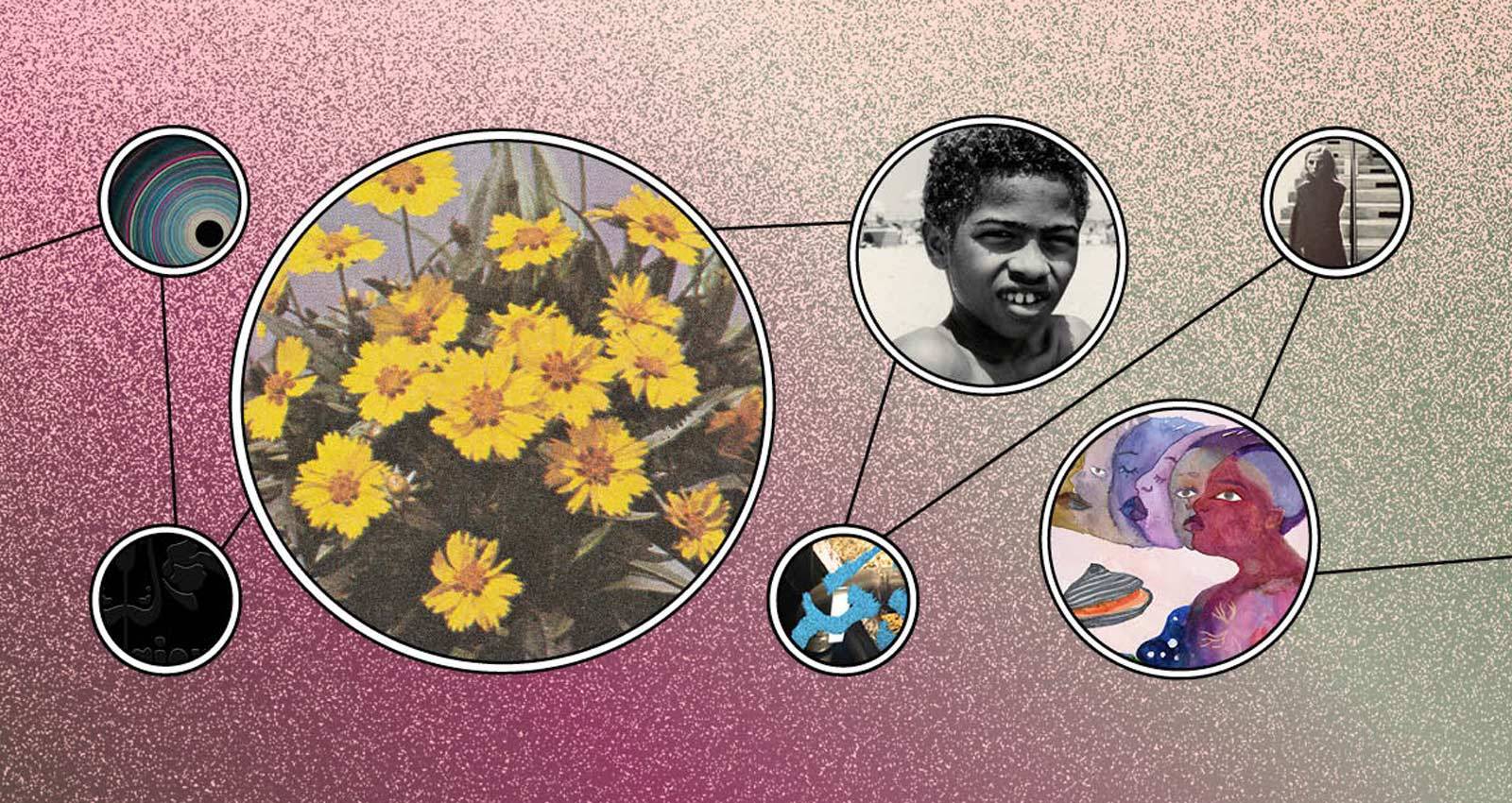 Welcome to Essential Releases, our weekly roundup of the best music on Bandcamp. Each week, we'll recommend crucial new albums that were released between last Friday and this Friday, plus pick an older LP from the stacks that you may have missed.
New Releases
Deena Abdelwahed
Dhakar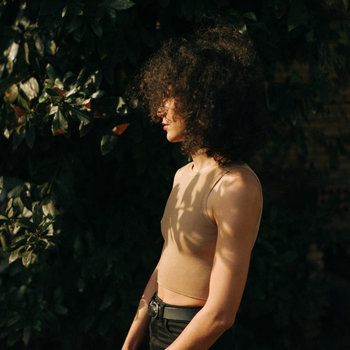 .
00:10 / 00:58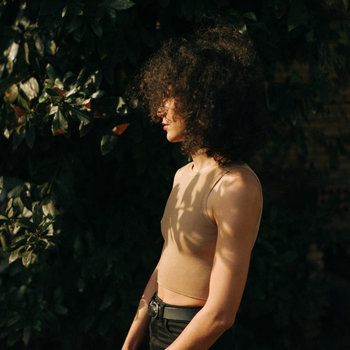 Merch for this release:
Vinyl LP
Arriving a little more than a year after her stunning full-length thesis statement Khonnar—an album that imagined what techno would sound like if it were invented in an Arab country—Deena Abdelwahed's Dhakar condenses all of that album's wild experiments into a tight, 20-minute package. The frenetic cross-wiring of traditional Arabic melodies with fractured, futuristic electronics comes to the fore on "Ah'na Hakkeka," where field recordings of men singing in Arabic are plunged beneath depth-charge bass blasts and buzzing synths, and on "Insaniyti," where Abdelwahed voices Middle Eastern modalities with skyscraping synths, and sets them rippling across a clattering rhythm. Abdelwahed is part of a new cast of electronic musicians—among them, Aisha Devi, DJ Marfox, and DJ Haram—who are reshaping the contours of electronic music, making its bottom end more pulverizing, bending its melodies into abstract shapes, and welcoming the influence of a world outside the U.S. and U.K. It may only be a stopgap until Abdelwahed's next full-length, but it is gripping and imaginative nonetheless.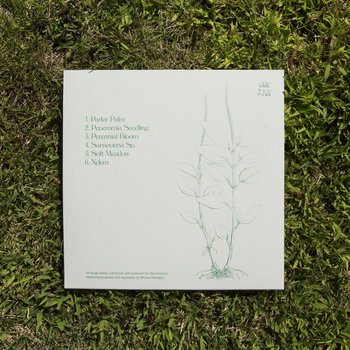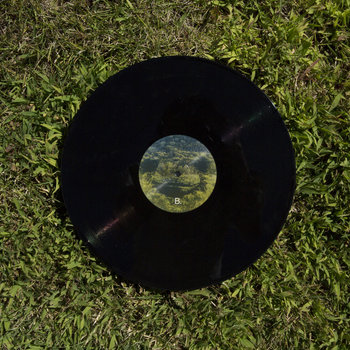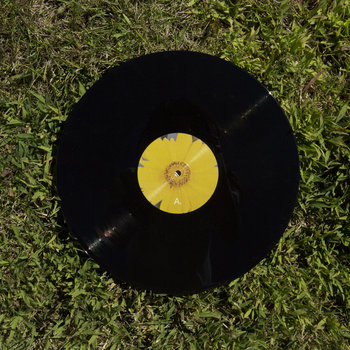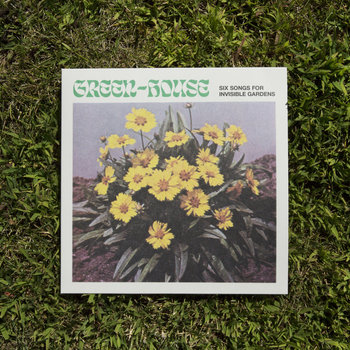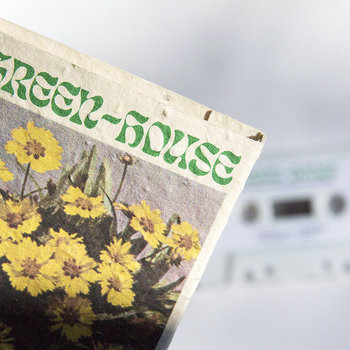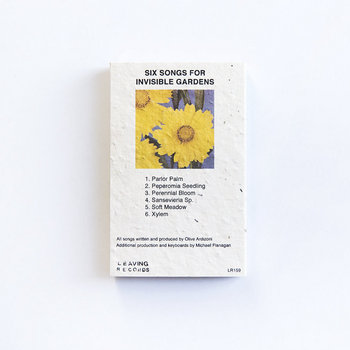 .
00:10 / 00:58
Merch for this release:
Vinyl LP, Cassette, Compact Disc (CD)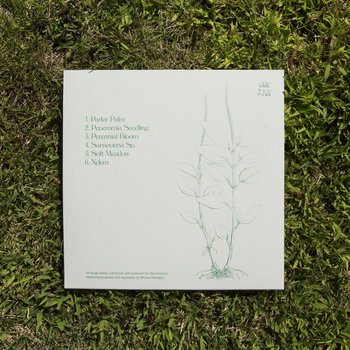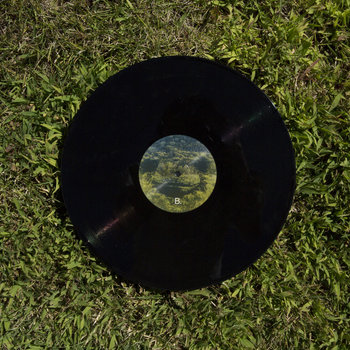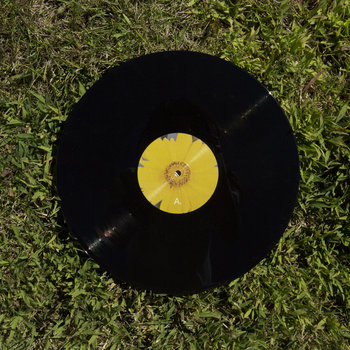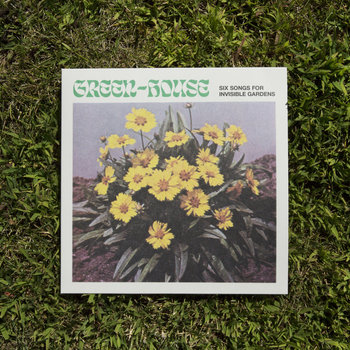 A charming ambient release from Olivia Ardizoni aka Green-House, Six Songs for Invisible Gardens generates a cozy and transportive pastoral atmosphere with prettily drifting piano melodies overlaid with the nicest of nature sounds: chirping birds, burbling streams, etc. There is something of a narrative arc to these unadorned meanderings, with the resolutely gentle mood slowly rising to a more majestic realm mid-record on "Parlor Palm" before descending into quietude again, but the overall vibe is one of a pleasantly heightened self-contained world where everything is relaxing, like music you'd hear while getting a facial at Disneyland.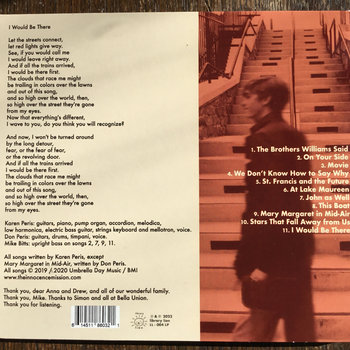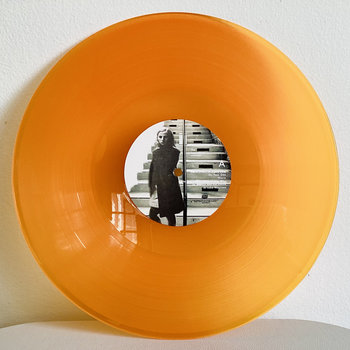 .
00:10 / 00:58
Merch for this release:
Compact Disc (CD), Vinyl LP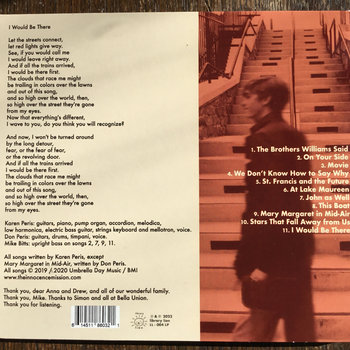 Listening to the music of the Lancaster, PA group The Innocence Mission has always felt like flipping through an old photo album. Their songs capture specific moments that happened in specific places, and nail the warmth that comes with reflecting on the past, as well as the sadness in knowing that those times are, in fact, in the past. On "Our Harry," from their 1995 breakthrough Glow, vocalist Karen Peris recalls sitting on her older brother's shoulders a few weeks before he left home for the Peace Corps, but she tells the story using present-tense verbs, as if it's happening to her in real-time all over again. Something similar happens in "On Your Side," on the softly aching see you tomorrow. This time, Peris is sitting in a cafe in Paris with her mother, who passed away around the time of 2003's Befriended. The message her mother delivers again nails that combination of sweetness and sadness: "I never have let you out of my sight, I have not gone/ I'm always on your side." Though it runs a brief 35 minutes, tomorrow is full of soft, beautifully realized moments like this. Musically, it's spare: most songs feature little beyond Karen Peris's tender alto and piano or guitar work from her husband, Don. But every second of it is deeply moving, and conveys a deep sense of care—like a soft hand on your shoulder when you need it most. Tomorrow is a feather drifting in the breeze, a warm blanket on a winter's day, the sudden flash of memory that makes you smile and sigh at the same time.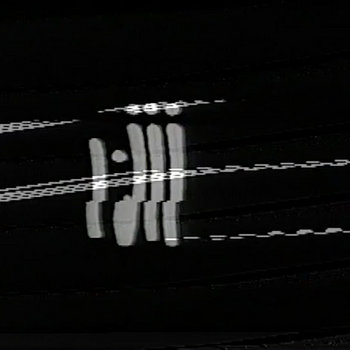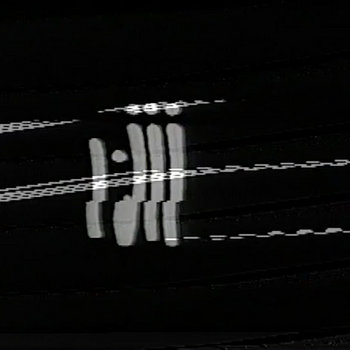 A glorious thing happens the closer you get to 30: You stop caring as much about little things. You develop a sense of peace and discernment that simply wasn't there in your 20's. To celebrate his 30th birthday this week, rapper lojii released lo&behold, an efficient 32-minute album that plays like a direct companion to 2017's DUE RENT (with producer Swarvy) and 2018's lofeye. Though he's still consumed with the grind, he doesn't sound as urgent: on DUE RENT, he needed money fast and didn't have time to trust the process. Now he's a lot more serene—reflective, even. On the opening song, "patience," lojii settles into a level of relaxation that only comes with real-life experience and hard lessons along the way. "Thanking God for all of the graces," he raps. "Pray over my place, staying gracious." In previous years, he didn't know if he'd even have a place to live, but on "brite kid," lojii appreciates what he's been given. So when he says "I don't really need much, just throw me a beat and a microphone," he's switching his tune to something more positive. On the pensive "longwayhome," lojii sounds isolated if not somewhat disheartened: every time his phone rings, it's someone asking for a favor. And he's tired of being accosted by the police. "Plus," he spits, "mama always trippin' and my pops always twisted, who the fuck I'm 'sposed to talk to when I need sum'n." lo&behold is a spiritual record full of sharp honesty and wide-eyed clarity. Sure the stress is still there, but he's managing. Getting older isn't so bad.
.
00:10 / 00:58
Merch for this release:
Vinyl LP, Compact Disc (CD), 2 x Vinyl LP
If you see producer/rapper Oh No on the street, don't ask for the following: free beats, free smoke, or free advice. Don't ask why he works so much, and don't ask for a job. And please don't ask why his parents named him Michael Jackson. This according to "Buggin," my favorite song on The Professionals, Oh No's collaborative album with his older brother Otis "Madlib" Jackson Jr. Over a hard-charging drum loop, courtesy of Madlib, Oh No refutes all the nonsense he's hit with on a regular basis. You think he hates being underground? "Shit, I'm sitting in the cave not around, you think I'm not paid…I'm watching waves come and go like an ultrasound." Running 13 songs and 45 minutes, the album feels breezy and open-ended, like a cypher with Oh No passing the mic to Elhzi, Chino XL and Adub at various points. When Elhzi gets it, on the second verse of "Superhumans," he "throws a couple bars at you and trap[s] you inside the panic room." By the third verse, Chino XL is the "Puerto Rican superhero sniffin' kryptonite" who's "about to elect myself to sit on the throne on the light-skinded wing in Wakanda." Madlib provided all the beats for The Professionals, and compared with Bandana—his critically-acclaimed 2019 LP with rapper Freddie Gibbs—the music is more streamlined, still centered on '70s funk loops and Blaxploitation soul, but the samples aren't as dusty. If Bandana was shit-talking gangsta rap for the Midwest, The Professionals is bugged-out alt-rap for Oxnard—just another day for the Jackson brothers.
.
00:10 / 00:58
Filmmaker Terence Nance quietly uploaded his debut EP, Things I Never Had, the first week of January under his Terence Etc. moniker. Over the course of four songs, Nance explores the depths of missing, longing, and yearning. "Do you often miss (things) you've never had? Experiences? People? Abilities? Qualities? Foods and Drinks? Et Cetera and what have you," Nance asks listeners in the album's liner notes. The opener, "Like That Tho," increases intensity throughout its duration starting with soft synths and ending with bursting beeps, claps, and chanting. Fans of Nance's HBO show, Random Acts of Flyness, (for which he also served as composer) will recognize the electro beat of the penultimate song, "My — Love," that serves as the intro music to the show. The closing and titular song starts off slow with acoustic guitar before shifting into a faster, darker beat that mirrors the lyrics about an unrequited love that may or may not have ever happened. Things I Never Had is a short but mighty introduction to the mind of Terence Etc.
Back Catalog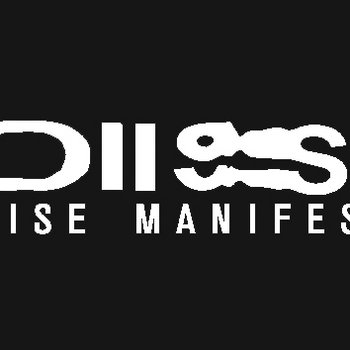 .
00:10 / 00:58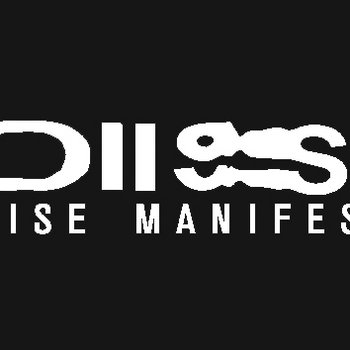 Paula Temple started making industrial techno in the early '00s, well before it came back into vogue. While the world around her aimed for safer, more commercial sounds, her work could be as harsh and unnerving as it could be stunningly beautiful. After some time away as a teacher—and a developer of music technology—she returned to producing alongside nurturing other marginalized artists under her Noise Manifesto label. (Yes, the name was inspired by Donna Haraway's famous socialist techno-feminist essay.)
Edge of Everything is Temple's first LP, roughly 20 years after she first started making music, and it is as remarkable as one might expect from an artist with her reputation. "Joshua and Goliath" is a hell of a two-parter—a pounding, metallic, dystopian club track that decays into "Joshua and Goliath (Slow Version)," where its themes become abstract and beats secede in favor of roiling, hissing noise. "Quantum Unfolding" and "Raging Earth" have the rhythmic, spacious design of Temple's earlier work, while the hazy ambient "Nicole" stretches that sense of space to its limits. "Cages" could fit alongside your favorite Cabaret Voltaire track; "Post-Scarcity Anarchism" has a driving nature that feels like Temple is pushing us onward into her vision of something greater; with daggers of noise piercing the rigid beat and layers of synths, it's visually and viscerally stirring. She was making music to soundtrack the apocalypse (and its aftermath) before it felt like it was rising up around us, and now that we're here, her work feels more relevant than ever.