BIG UPS
Jon Daly Picks His Bandcamp Favorites
By Jesse Locke · June 21, 2022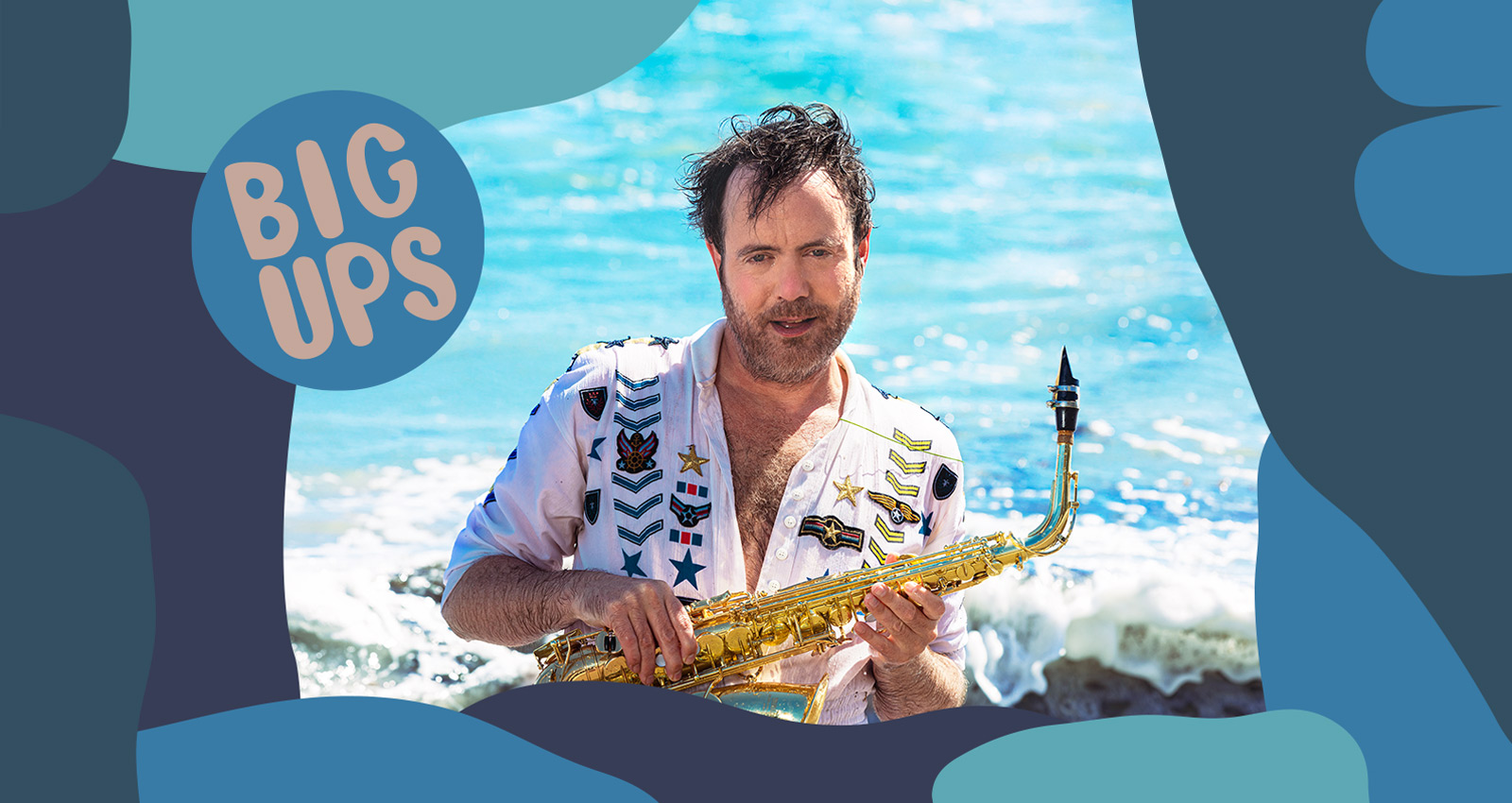 Jon Daly has mastered the art of the absurdist earworm. On his debut album, Ding Dong Delicious, the musical comedian cycles through incessantly catchy parodies in a zillion different genres: Kraftwerk-style electropop ("Addicted To Computers"), Irish folk ("Whistle Tap Jonny"), outlaw country ("Eatin' Pussy With DJ Khaled"), and so much more. No matter how outrageous his lyrical concepts might be, the Pittsburghian funnyman commits to each of the 17 songs with the dedication of a method actor who refuses to break character.
While best known for his acting roles in Kroll Show, Big Mouth, and Curb Your Enthusiasm, this album isn't the first time that Daly has tried his hand at music. When the Earwolf comedy podcast network was first getting started in the early 2010s, Daly and his longtime producer Cyrus Ghahremani hosted the show Building The Track, welcoming guests into the studio to write and record a song in the length of an episode.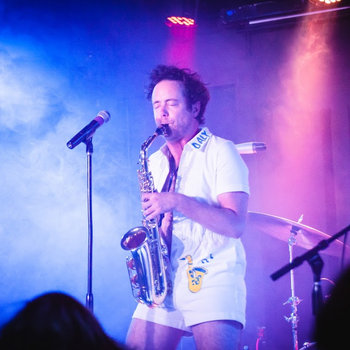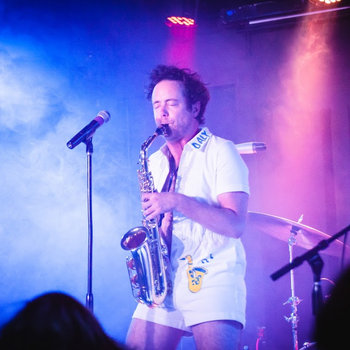 Merch for this release:
Vinyl LP, Compact Disc (CD)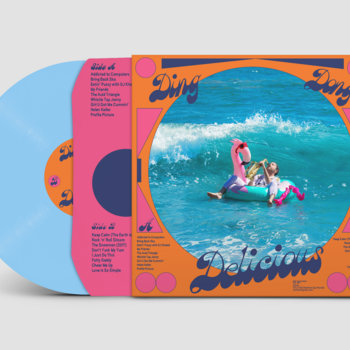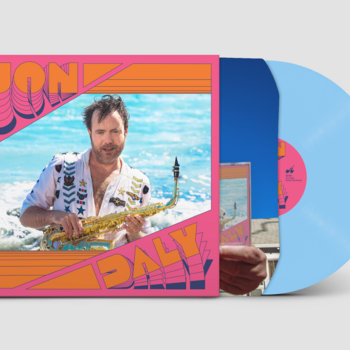 "Cyrus and I have been making music forever," says Daly over the phone while taking a break from filming on set. "That podcast was when we realized we could generate songs by taking small ideas and building them out into a whole world. It was a lot of work, and unfortunately, nobody listened to it, but I still think it's a really good concept for a show. I give anyone my blessing to take the idea and do it for NPR!"
In 2014, Daly went viral with "Abracadabralifornia," a fake leaked parody of the new single that Red Hot Chili Peppers would be performing at that year's Super Bowl. His lyrics about Kelsey Grammer and "the Alabama slammer" were delivered with a faithful enough Anthony Kiedis impression that many fans were fooled. Other stunts have included Daly's Lil Xan diss track "I'm Your Dad," the Rolling Stones parody "Cheer Me Up," and his horrifying tribute to the Swedish crime thriller, The Snowman (2017).
The latter two songs appear on Ding Dong Delicious, alongside other hilarious genre experiments featuring a star-studded cast of guests. Rapper Fat Tony and Euphoria actor Martha Kelly pop up on "Addicted To Computers," while other songs feature Mary Timony, Devendra Banhart, and members of Man Man. Daly's brothers Austin and Matt join him on a brief cover of the Irish ballad "The Auld Triangle," yet their most sincere collaboration was left on the cutting room floor.
"I never played in bands, but I took band class in school, playing sax," Daly explains. "My brother Matt is a Pittsburgh legend who played with the bands Hurl and Taking Pictures. I grew up in his scene watching him make music, and it always seemed like a cool thing to do. We actually wrote a whole song about our family that was six minutes long. I cut it, and thank God I did because it might be too personal. Nobody wants to hear that!"
Merch for this release:
Vinyl LP, Compact Disc (CD)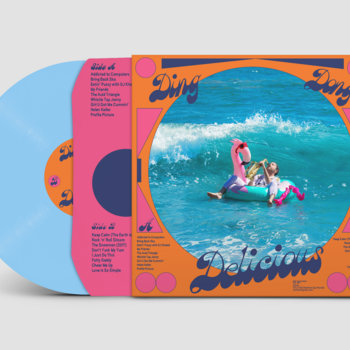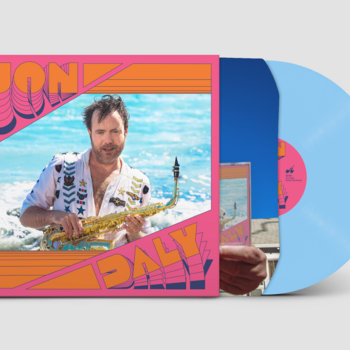 Despite these fears, Daly lets his guard down on two of the album's most genuine songs: the grooving power pop jam "Love Is So Simple," and the Jesus and Mary Chain-esque "Profile Picture," a duet with Colleen Green. Inspired by his fellow musical comedian friend Tim Heidecker, Daly says he would love to release a completely serious album one day, even if it's a challenge for him to push past the jokes.
"My music is zany, but it's heartfelt too," he says. "It's personal to me, even though it's silly and stupid. Most of the things that come into my head are the dumbest ideas of all time, so I have to filter through those, stop falling in love with them, and start falling in love with serious ideas instead. It would be good for me to expand my horizons, and I think I have the confidence now. There's room for both funny and serious music in my life."
Below, Daly guides us through some of his favorite releases on Bandcamp. This list includes many of his collaborators on Ding Dong Delicious, large-looming inspirations, and the band he wants to join so badly that he wrote a fake song to sound just like them.
---
"I wanted to shout out my bro Tunde Adebimpe. He's got some solo stuff out now, and everything he does with TV On The Radio is beautiful and brilliant. He's always doing something really iconic, so I wanted to shout out his song 'Off You', which is a Breeders cover. Tunde was nice enough to sing backups on my song 'Keep Calm (The Earth Is Flat).' We went to high school together, so that's how I know him."
Merch for this release:
Compact Disc (CD), Vinyl LP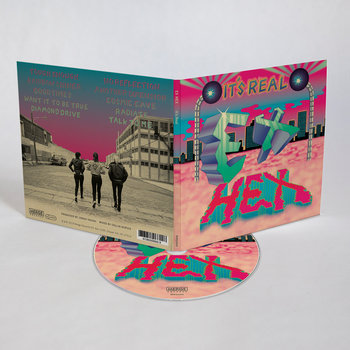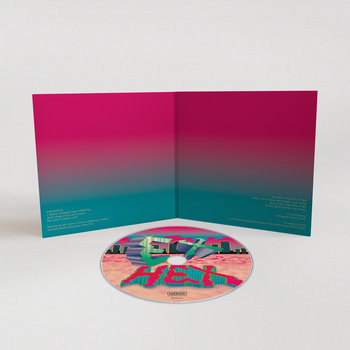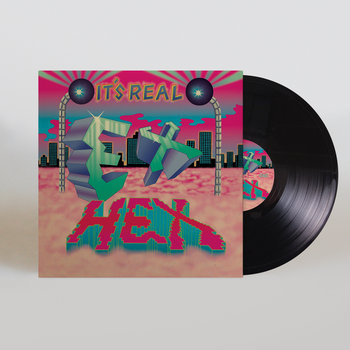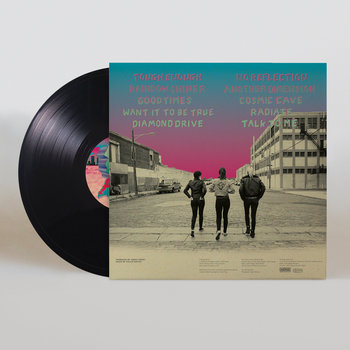 "Mary Timony from Ex Hex and Helium plays guitar on that song ('Keep Calm') insanely brilliantly. She's a legend and a true artist. I can't wait for everything Ex Hex does because it's just so fun, and I've got to shout out their album It's Real. I've actually never seen them live, which is ridiculous, so I've gotta go see them."
Colleen Green
Cool
Merch for this release:
Vinyl LP, Compact Disc (CD), Cassette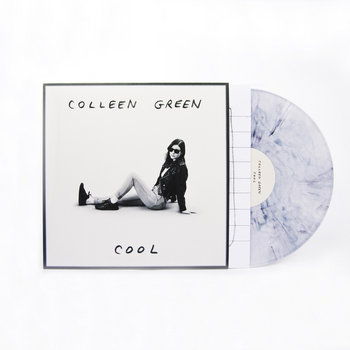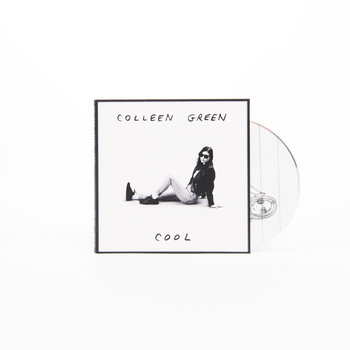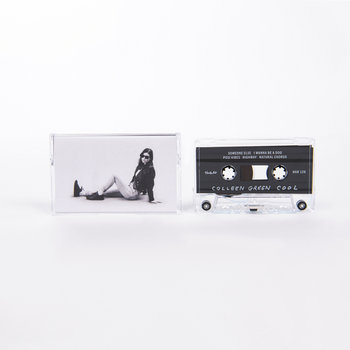 "Colleen and I did the song 'Profile Picture' together. I love her voice and how it blends with my voice. I went to see her play at Zebulon [in Los Angeles] just the other day and she rocked so hard. I had never seen her playing with a full band before. Usually, she just uses a drum machine and an electric guitar. I wanted to shout out her album Cool. I love her song 'It's Nice To Be Nice.' She's just the fucking coolest."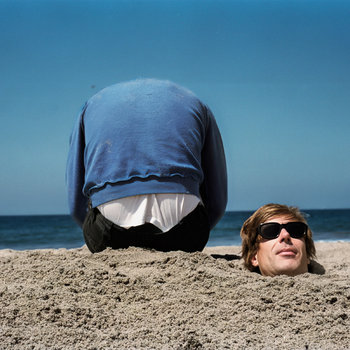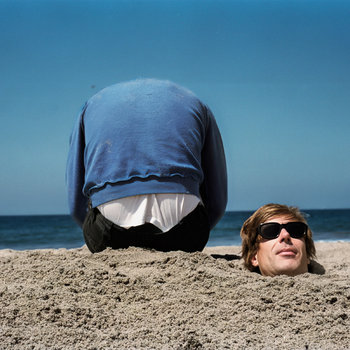 Merch for this release:
Compact Disc (CD), Vinyl LP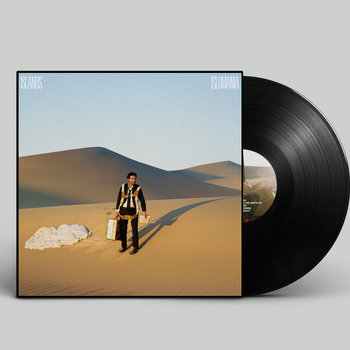 "My man Nick Thorburn and I have a song on the record that I love called 'My Friends.' It's basically about how me and Nick are assholes! [laughs] I love the song 'Set The Fairlight' on Islands's new album, Islomania. I'm a huge fan of Islands in general. I love all the guys in the band and their side stuff. I opened for Islands at Zebulon last week, and that was fantastic!"
Merch for this release:
Cassette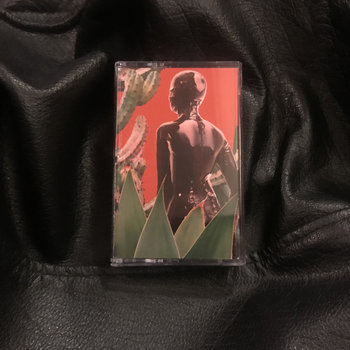 "This is techno music that goes so hard. It's something I've been listening to while I work out. I love any kind of electronic or dance music like this. I don't want to call it electroclash, but that's kind of her jam. Don't make me sound wack!"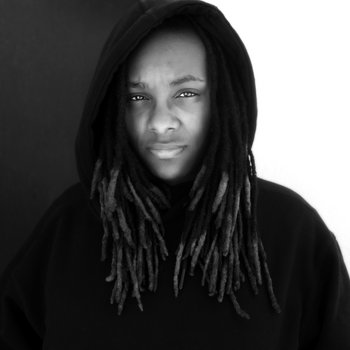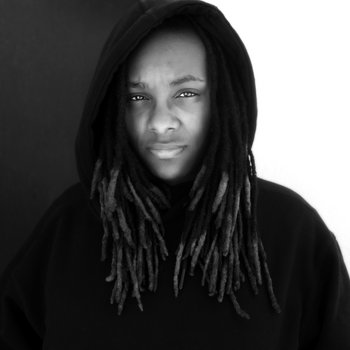 Merch for this release:
Vinyl LP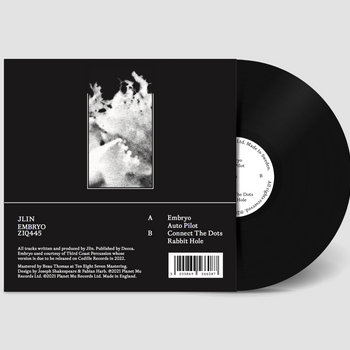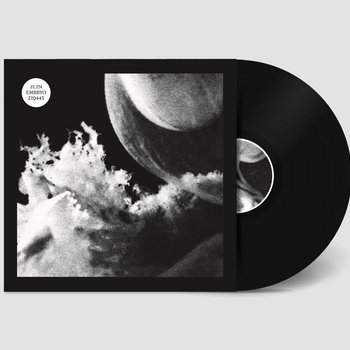 "Jlin scrambles your brain. It's hard to find a way to describe her music, but it makes me feel the same way as a math-rock band like Don Caballero. She consistently surprises you in such interesting ways, and it just sounds like the future. When you listen to Jlin you start to turn digital. It turns you into a sex computer, like Bjork."
"There's something about the look of Tim Armstrong and ska-punk in general that's very funny, but also very moving. A song like 'Ruby Soho' is such an anthem. This is what I'll say about Rancid: I like the hits and I like the haircuts!"
Devendra Banhart and Noah Georgeson
Refuge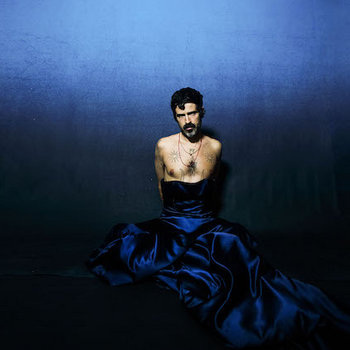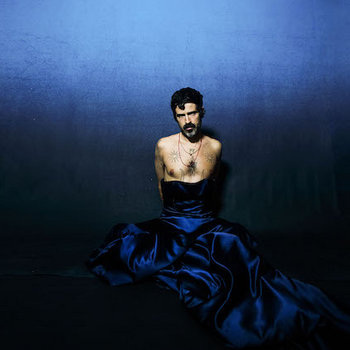 Merch for this release:
Compact Disc (CD), Vinyl LP, Vinyl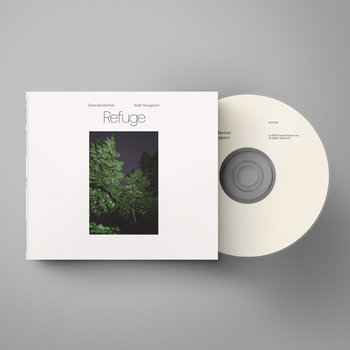 "This album is just so beautiful. The rhythm and the pacing is like transcendental meditation. It is a refuge, which is obviously the point of the record. Devendra was nice enough to DJ at my Satellite shows [in Los Angeles], and we had a lot of fun. One time he asked me to play sax on some of his songs at Tropicalia Fest down in Long Beach. I don't normally get stage fright because I don't have that problem, but I seriously got it when I went on with Devendra. I can make the sax sound pretty good, but I wouldn't say I'm a professional sax player. I went on stage and didn't even play a note! [laughs] Members of his band still look at me judgmentally, but I wanted to shout him out anyway because this album is so dope."
Merch for this release:
Cassette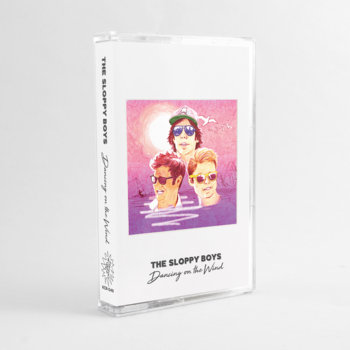 "I'm gonna give a final shout-out to The Sloppy Boys and their album Dancing On The Wind. Their song 'Santa Ana Winds' is one of my favorites. I want to be in The Sloppy Boys, but they won't let me be in the band, so I just made a Sloppy Boys song of my own called 'Rock 'n' Roll Sitcom.' It's one of my favorite tracks because it's just me getting to be a Sloppy Boy. I stole their thing for one song, and I'm sorry Sloppy Boys, but I'm trying to wag the dog to become a member of the band."