ALBUM OF THE DAY
Mary Timony, "Mountains (20th Anniversary Expanded Edition)"
By Erin Margaret Day · January 26, 2021
​
​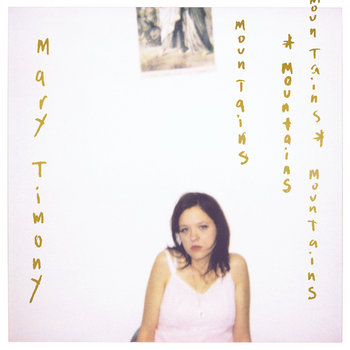 .
00:10 / 00:58
Merch for this release:
2 x Vinyl LP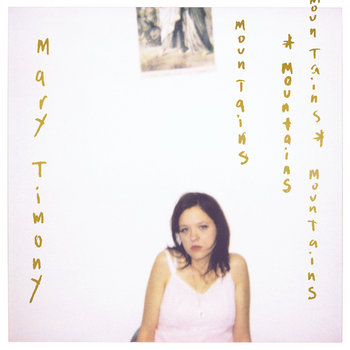 It's difficult to imagine a more auspicious time for Mary Timony's first solo effort to be reissued. Twenty years after its initial release, Mountains makes political our dreams of connection and fellowship amidst the depressed, isolated world of quarantine. It's not hard to imagine "the idiots [all in] a line, marching under [a poison] moon" as members of the Trump cult attempting to overthrow what remains of democracy in the very city Timony is from. (Plans to film live performances in celebration of the reissue actually had to be rescheduled due to the chaos at the Capitol building.)
Despite employing a host of unconventional instruments, there's a bare quality to the songs—like trees exposed to an endless winter. The album was engineered by Christina Files (Swirlies, Victory at Sea) in a large old building that used to be a factory, and that big, open space contributes to the record's sense of barrenness. (The album's intentionally out-of-tune piano, for example, was recorded in an empty elevator shaft.)
Timony outlines her ambitions for the album in opening song "Dungeon Dance," its lyrics detailing the experience of depression and the search for meaning from experience through art. In a way, it recalls Virginia Woolf, whose 1927 novel To the Lighthouse is ultimately about its own creation—the author's "attempt at something." Like Woolf, Timony writes nakedly about her self-destructive tendencies: on "Painted Horses" she wishes the song would kill her, then confesses she would like to kill herself peacefully in "Valley of 1,000 Perfumes." But even amidst the blackness of despair, Timony still seeks out the glow of creation, ultimately deciding that we must not "give [ourselves] away/ There are too many others in pain." If Mountains has a single unifying theme, it's that we must stay alive for one another, and that we must create the meaning and connection we want from life.
Not that creation is easy. In "The Hour Glass," Timony wrestles with the struggle of working odd jobs while trying to survive as a touring musician. "This is the knife of life, work, and independence/ We are only free at night, but that is when we sleep." The reissue is rounded out by new versions of four songs, which offer fresh shading and nuance. A new version of "Return to Pirates" reinforces the sense that Timony is moving towards victory over despair, singing, "I want to be in the garden of love/ Led by a lamb and a little white dove." An orchestral version of "Valley of 1,000 Perfumes" is lush with string arrangements, and Timony's voice is even more audible here when she insists, "Today our music doesn't have enough style/ We're going to run to the country from a suicide." That line is a reminder of Timony's prescience at the turn of the century as she sought out new ways to render both music and life meaningful again.
When it was first released in 2000, Mountains was either largely overlooked or actively derided by critics. Now, 20 years later, its influence can be traced in the many albums that followed (Sleater-Kinney's psych-prog excursion The Woods feels like it was directly inspired by Timony's aesthetic sensibilities.) The album remains incredible and timeless: a place we can always return to that shows us how to survive the darkness, riding glimmers of light into the creation of new realities.