BIG UPS
Gail O'Hara of Indie Bible "Chickfactor" Picks Her Bandcamp Favorites
By Ben Salmon · September 29, 2022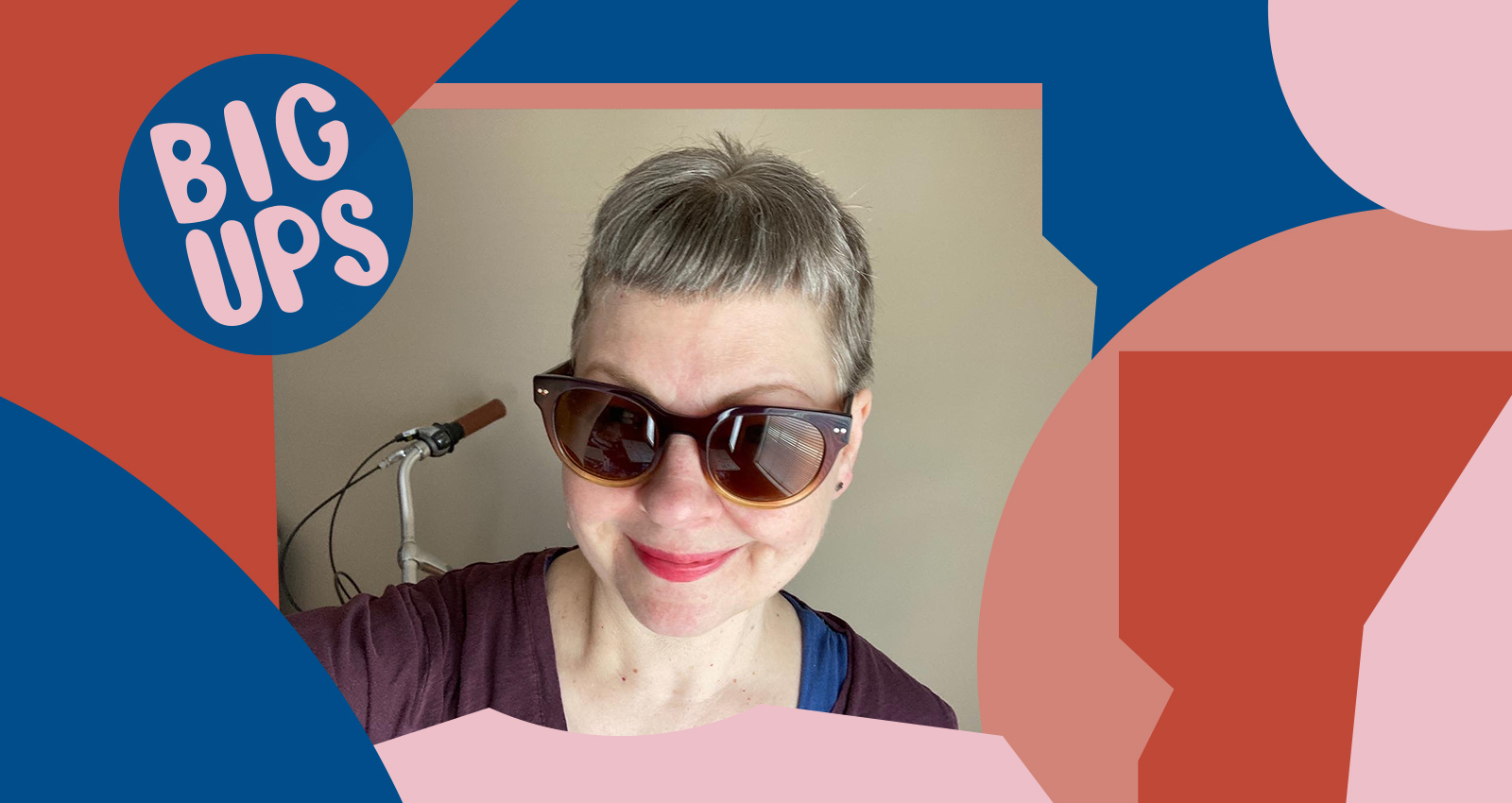 With the 30th anniversary of indie pop zine—some use the word "bible"—Chickfactor fast approaching, co-founder Gail O'Hara is quick to deflect the credit for the publication's impressive and influential run.
She cites former designer LD Beghtol and The Softies' Jen Sbragia, who designed the two most recent issues. She shouts out contributors like prolific Northwest musicians Lois Maffeo and Rachel Blumberg, Stephin Merritt of The Magnetic Fields, WFMU DJ Gaylord Fields and Daniel Handler (aka Lemony Snicket). And, of course, she lauds co-founder and old pal Pam Berry, who sang in the noise pop band Black Tambourine and shared O'Hara's obsession with independent music back in 1992.
"She's such a big part of establishing the idea of Chickfactor, so it's not just about me," O'Hara says. "It's about a community of people who care so much about what we do and have worked so hard to make it happen."
Everything she's saying is accurate and reasonable, but it doesn't change the fact that O'Hara—colloquially known to a certain segment of underground pop nerds as "Gail Chickfactor"—has for three decades been the driving force behind the publication once exalted in song by none other than genre deities Belle & Sebastian. "That was amazing, but did it affect sales or anything like that? I have no idea," O'Hara says. "At that time, the fact that I did issues of Chickfactor while I was also running the music section at Time Out New York is kind of a miracle."
Indeed, O'Hara was a music journalist and critic when she started Chickfactor, first at the D.C. alt-weekly Washington City Paper (where she met Berry), and then at SPIN, where she felt she wasn't getting the same kinds of opportunities as her male colleagues to cover the music she loved. One night in September 1992, after a frustrating experience at work, she and Berry went to see Lois and Heavenly at Maxwell's in Hoboken, New Jersey and handed out copies of Chickfactor #1, which covered The Wedding Present, Small Factory, and Velocity Girl, among other bands.
"That's when I realized just how much it meant to me to have this thing that we had made and we controlled," O'Hara says. "I started feeling the satisfaction, I guess, or the value that I was looking for as a contributor to culture. I found that in Chickfactor and not at SPIN."
Others seemed to like it, too, and the zine began to grow in stature. It helped that O'Hara and Berry were well-connected; many people who got copies were either rock musicians or rock critics, and word of Chickfactor spread quickly. But more importantly, readers seemed to connect with the publication's informal style, embodied by up-close-and-personal Q&As filled with unstuffy questions. O'Hara, Berry, and their collaborators also covered a new wave of jangling guitar pop bands from England, New Zealand, and beyond who weren't being covered by other outlets, often because their releases weren't available stateside.
"There were all these bands that were happening then, and it was just a really exciting time. And we were into import culture," O'Hara says. "We would buy the new record on import, and it might take a long time for it to come out on a U.S. label, if it came out at all. So we were covering these bands while the American critics were waiting for their free copies to come in the mail from a U.S. label."
Over the next few years, Chickfactor published regularly, featuring artists like Unrest, Heavenly, Liz Phair, Stereolab, Barbara Manning, Tiger Trap, The Spinanes, Versus, The Pastels, and Team Dresch on the cover. In most cases, the subjects of Chickfactor's interviews were the women in the bands, which set the zine apart from its contemporaries.
"At the time, [indie pop] was actually kind of radical compared to the mainstream vibe, which was, like, Perry Farrell and grunge and aggro male energy," O'Hara said. "We were covering some of the same bands as other magazines, but we just did it in a different way. We focused on different people, and we talked about different things. We would try to talk to the woman in the band if there was one because they often couldn't get a word in otherwise."
Berry was a musician first, O'Hara says, and "was in a million bands" when she stepped away from Chickfactor in 1995. In the late '90s and 2000s, the zine's publication schedule slowed as O'Hara got busy with her Time Out New York gig and making a documentary on Merritt and The Magnetic Fields. Issue #16 appeared in 2005, #17 in 2012, and #18 in 2018. Chickfactor #19 was published earlier this year, in part to celebrate the zine's 30th anniversary.
The new issue upholds Chickfactor's legacy of shining the spotlight on the best woman-led underground pop, with features on Horsegirl; Rachel Aggs and Sacred Paws; The Umbrellas; Artsick; Melenas; Seablite; Say Sue Me, and more. O'Hara's passion project-turned-legendary zine continues to find an audience and influence people who want something different from their music journalism.
"Occasionally, I get messages from people who say, like, 'Chickfactor got me through high school' and stuff like that. And that's really great," she says. "I think people are drawn to it because of the genuine enthusiasm and fandom that comes through the issues. It's like a guide. People actually say that: 'Thank you for being a guide for me.' And that feels good."
Speaking of guides, we asked O'Hara to share some of her Bandcamp favorites, and she responded with nine tracks. "I'm probably more of a song person," she says. "A lot of albums have filler, and let's face it: You know maybe five of the songs, but you don't want to hear the whole album."
Here are her choices, along with a bit about why she picked them.
---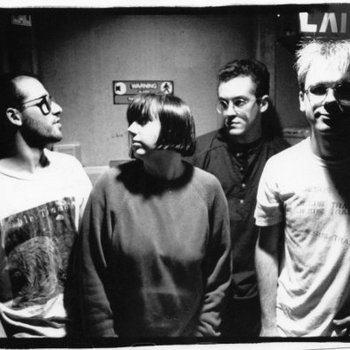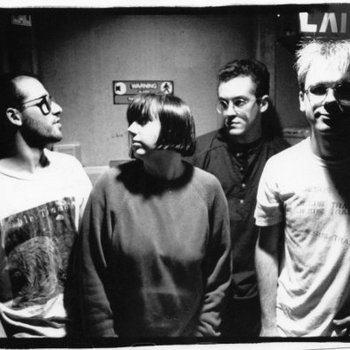 Merch for this release:
Compact Disc (CD)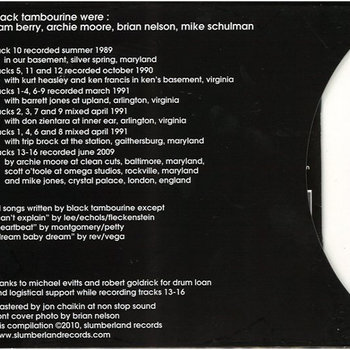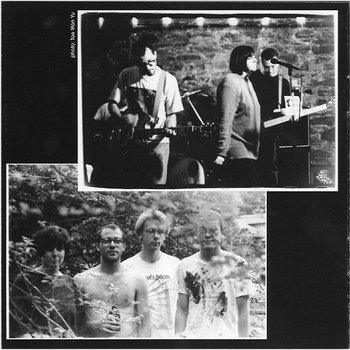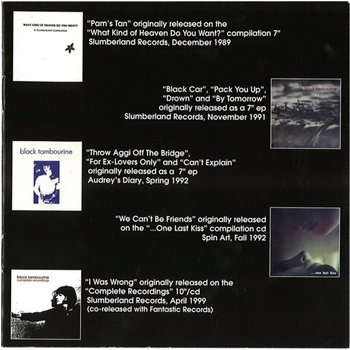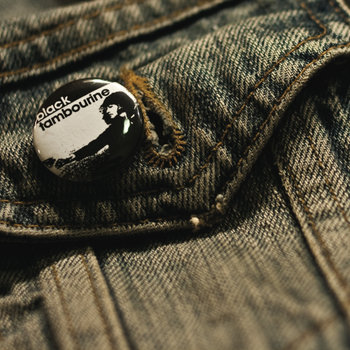 This three-and-a-half-minute blast of lo-fi shoegaze pop is like Chickfactor's Big Bang moment because Black Tambourine included zine co-founder Berry on vocals as well as Slumberland Records founder Mike Schulman and Velocity Girl members Archie Moore and Brian Nelson. (All four also contributed to Chickfactor #1.) "I think this is one of the best noisy indie pop songs of that era," O'Hara says. "I chose the demo version because it's a little more rough around the edges, and you can't hear the vocals very well, which is probably how Pam would've wanted it."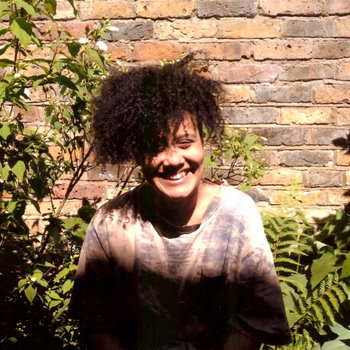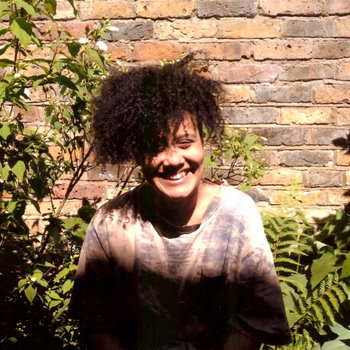 Merch for this release:
Cassette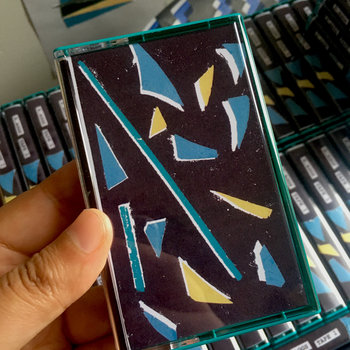 Rachel Aggs, best known for their work with Sacred Paws, Shopping, and Trash Kit, is an "amazing musical character," says O'Hara. "Exuberance," however, comes from Aggs's first tape of effervescent and ultra-melodic home-recorded solo songs. "This one just jumped out at me. There's something about it," she says. "I also just like the word 'exuberance.'"
All Girl Summer Fun Band
"Becky"
Merch for this release:
Compact Disc (CD), Vinyl LP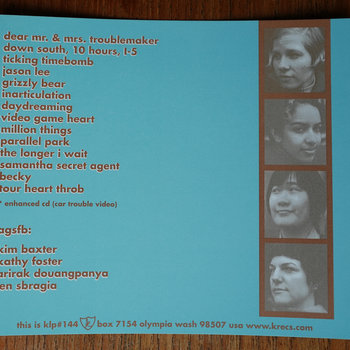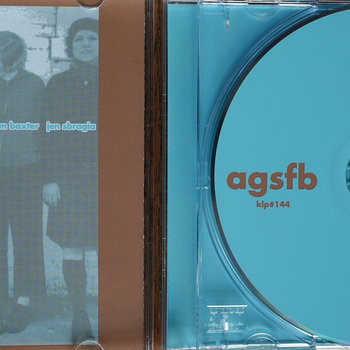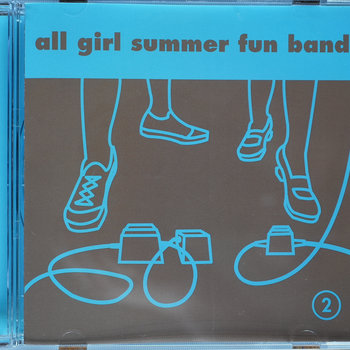 All Girl Summer Fun Band's Jen Sbragia has a long and storied history in indie pop, playing in Kissing Book and The Softies and designing recent issues of Chickfactor. "They played Chickfactor's 10-year anniversary in 2002, and I just feel that they're a band that should've blown up much bigger," O'Hara says. "It's like, 'Oh, you like The Linda Lindas? You should hear this!' There's several songs on that album that I really love, but this one is just so fun to sing along to."
Boyracer has been around for decades and has more than a dozen albums in its catalog, but O'Hara's selection of this Style Council cover provides a peek at her political leanings. "People just didn't get the Style Council when they came out because they were after The Jam and just weren't as cool as The Jam or whatever," she says. "But this is an amazing protest song that kind of got me through the last half-decade, and I really appreciate the cover and the message, which is 'Get out there and vote and let's smash the system.'"
Merch for this release:
Vinyl LP, Compact Disc (CD), Cassette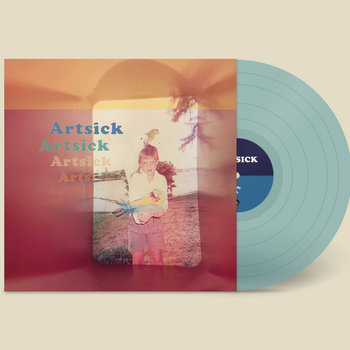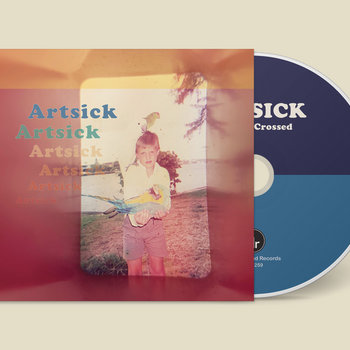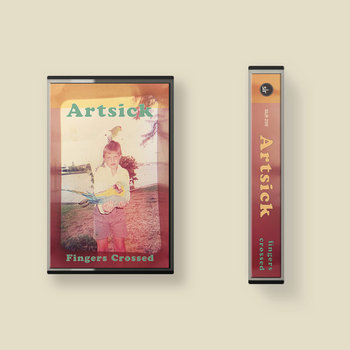 O'Hara is really excited about Artsick; a killer Oakland jangle-pop band made up of Christina Riley from Burnt Palms, Mario Hernandez of Kids on a Crime Spree, and Donna McKean of Lunchbox. "When I got their new album, it was stuck in my head for months and months," she says. "And I feel like we live in a time when stress bombs go of all day long, so there's something about this song. It just has a lot of energy and I love it."
Merch for this release:
Vinyl LP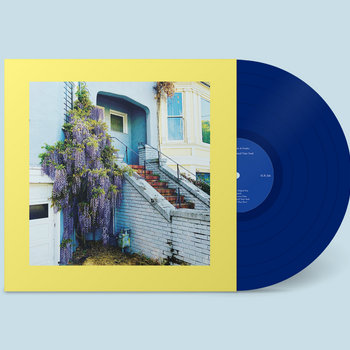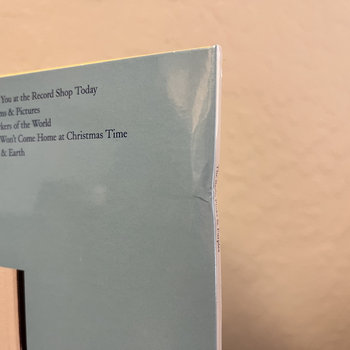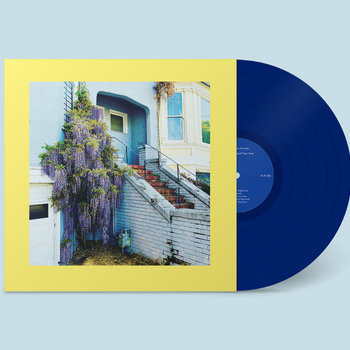 O'Hara's pick from prolific indie pop genius Glenn Donaldson is from a release that isn't even out yet: The Reds, Pinks & Purples' They Only Wanted Your Soul, which compiles a rare EP with other tracks. As usual, this is Donaldson in full home-recorded solo mode, with dreamy guitars, dreamier vocals, and drum-machine beats. "This is so (Chickfactor)," O'Hara tweeted in August. "I've already played it like 15 times."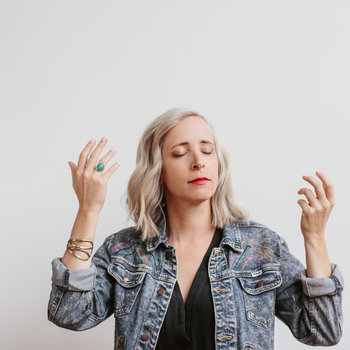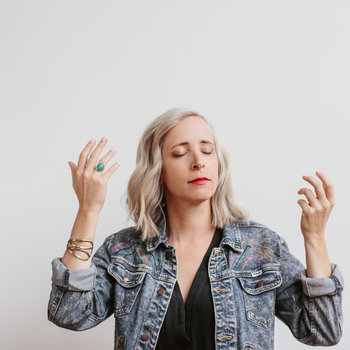 Merch for this release:
Compact Disc (CD), Vinyl LP
"I feel like female singer-songwriters are a dime a dozen, but Laura Veirs really stands out," O'Hara says. "She not only has good phrasing and a memorable voice, but her lyrics are really unexpected and intimate and personal. It sounds like such a simple song, but it feels really deep."
Veirs is "such a Portlander," and she was interviewed in Chickfactor #19 by fellow Portlander Rachel Blumberg (Norfolk & Western, The Decemberists, and more), resulting in a conversation that's "maybe a little un-Chickfactor in a way, because it's a little more serious," says O'Hara, who once lived in Portland and hopes to get back there soon.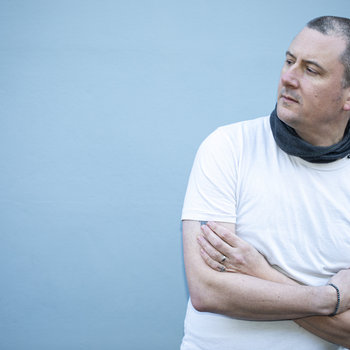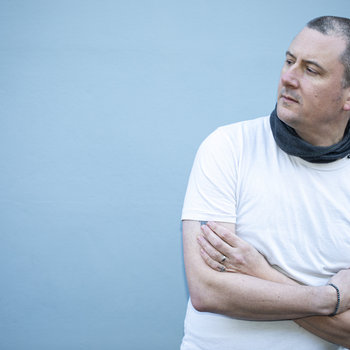 Merch for this release:
Compact Disc (CD)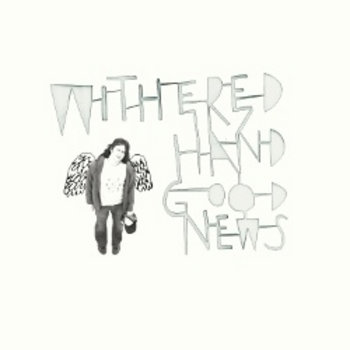 O'Hara is quick to differentiate Withered Hand's Dan Willson from other Dan Wilsons. "Willson with two L's,'" she says. "He's from Edinburgh, Scotland, and this song really resonated with me." It's a gently rolling waltz from Withered Hand's debut studio album Good News and it finds Willson working through his religious skepticism. "They're a great live band," O'Hara says. "And I don't think enough people know about them."
Merch for this release:
Vinyl LP, Compact Disc (CD)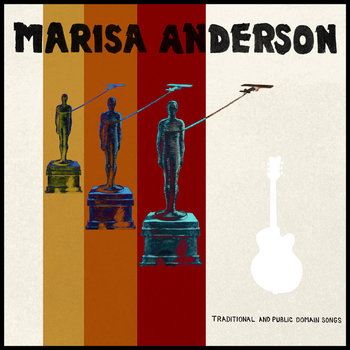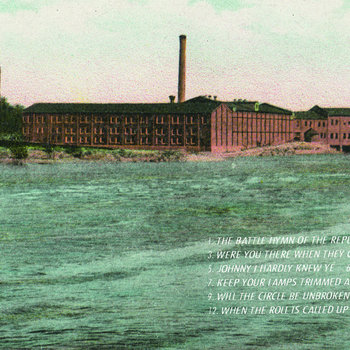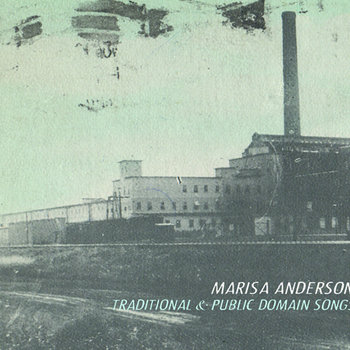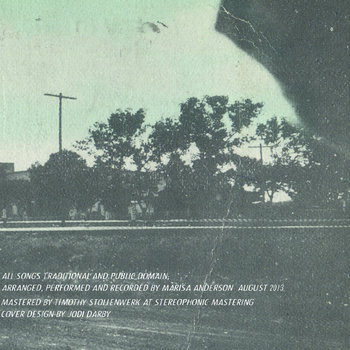 For O'Hara's final pick, we return to Portland, where instrumental wizard Marisa Anderson has been building one of the most interesting catalogs in modern acoustic guitar music. "Bella Ciao" is an Italian anti-fascist anthem from her Traditional and Public Domain Songs album, and one reason O'Hara loves it is that Portland Timbers fans have adapted a version of it into a chant (Chumbawumba's version of it, to be exact). "When I hear it, it transports me back to being in a happy place," she says. "It just combines a lot of my loves in one spot."