BIG UPS
What Chris Rowley of Adulkt Life Listens to on Bandcamp
By Jon Dale · November 14, 2023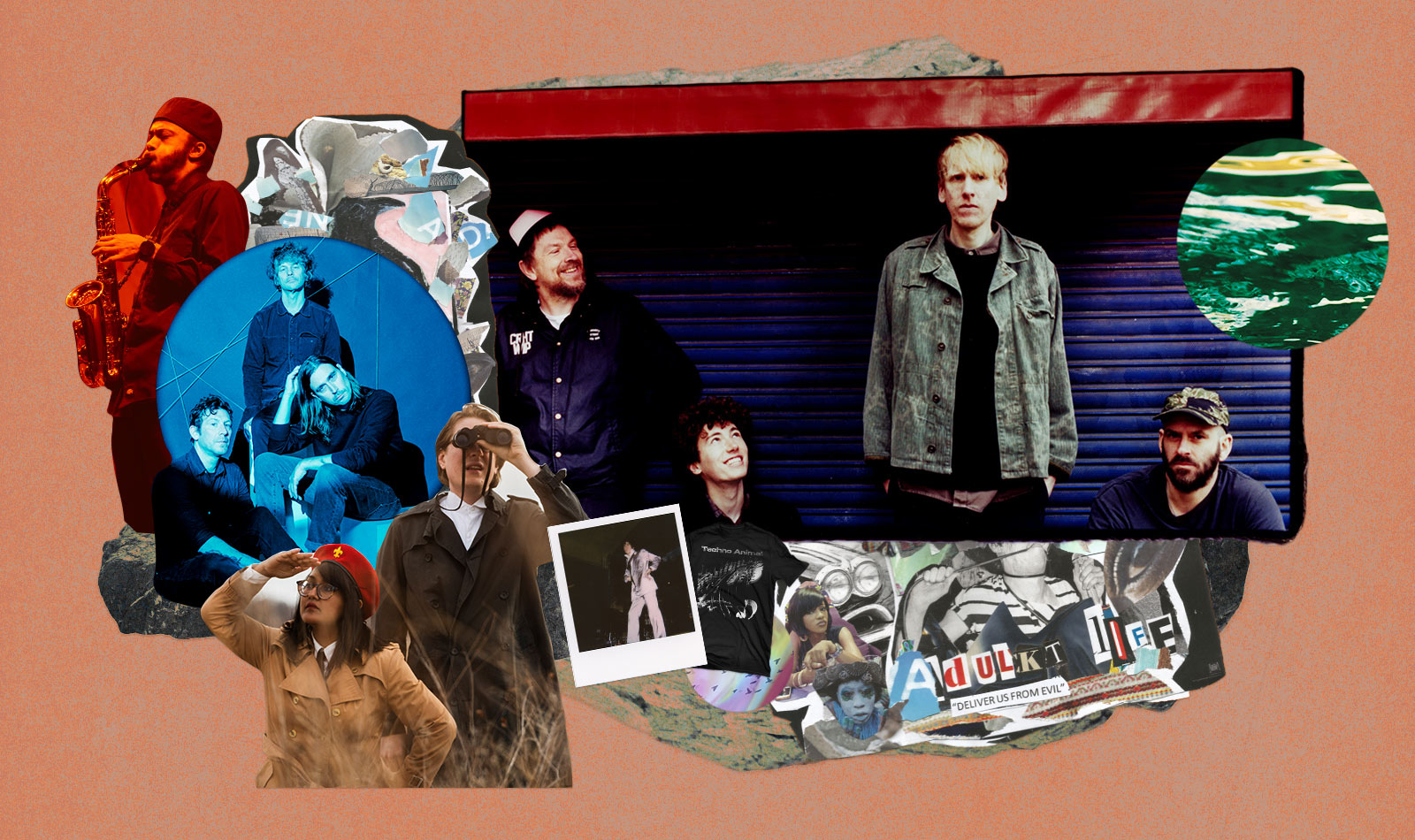 Several decades on, the narratives of empowerment, desolation, and righteous fury spat into the world by British riot grrrl group Huggy Bear are as resonant as ever; both as socio-political commentators ahead of their time, and on a smaller but no less significant level as a torchbearer for music as livid as the days it documents. The reactions that the band set off in the early 1990s were incendiary to say the least, and while it's not really the done thing to project a broader story onto an individual's "decision" to skip out on music for over 20 years, it makes sense that, after such focused intensity, Huggy Bear's Christopher Rowley spent a long time away from making music.
Merch for this release:
Vinyl LP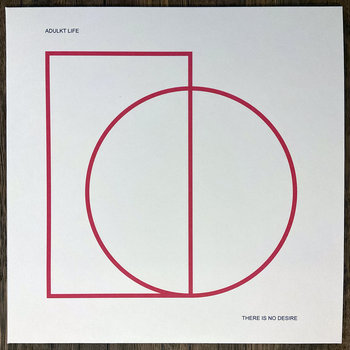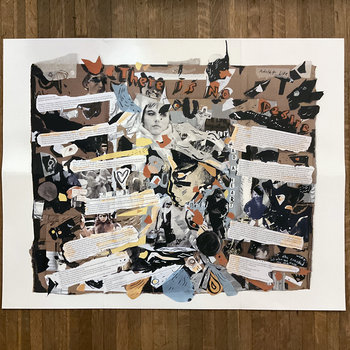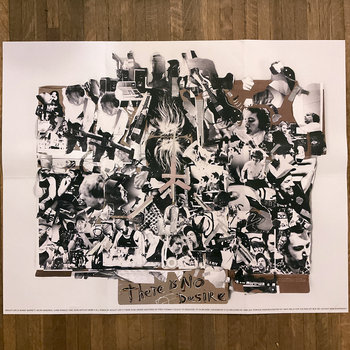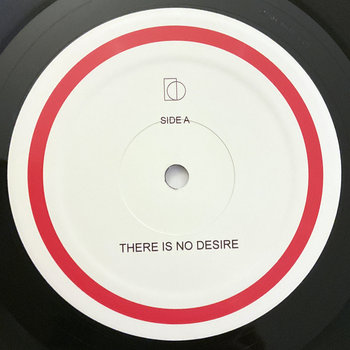 Rowley made his return to the recorded music world as a member of punk group Adulkt Life on 2020's Book of Curses. "I'd not been involved in music for 25 years when we made Book of Curses," he says, "so I had a lot of angst and rage and targets lined up in my sensitivities' crosshairs." They've followed that album with this year's sublime There Is No Desire, a ferocious, tautly disciplined set of songs that admits to complexity, rich with emotional layering, but never snuffing the flame at its core.
"John Webb thinks it's the first actual adult record he's been part of," Rowley continues, reflecting on how the group's other members—Webb and Kevin Hendrick, both ex-members of PRE and Male Bonding, and Sonny Barrett—responded to the album. "[He was] partly joking, I think, but I know what he means."
Merch for this release:
Vinyl LP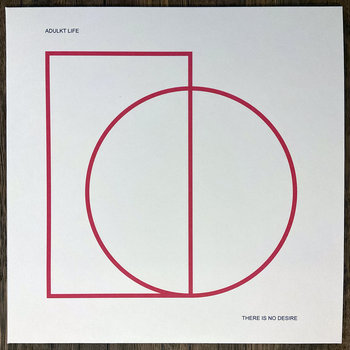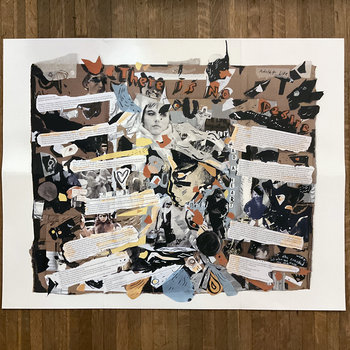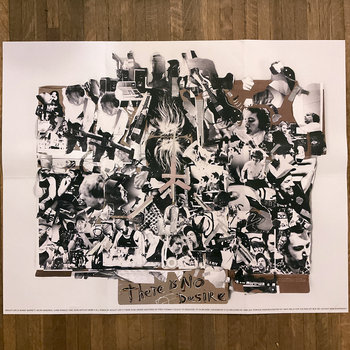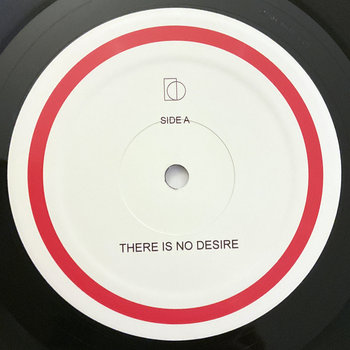 Adulkt Life is a group that's constantly questioning what's come before, with an intensity of engagement that suggests fierce self-editing and critical reflection. "We could've easily made a second record that was like a direct continuation—more of, if not the same, then not dissimilar, and sure, that would've been more palatable…But literally we're our own best [and] worst critics and see every record truly as probably our last chance, so we had to make something truthful, honest, less franticised [sic] maybe; more nuanced, definitely."
Nuance is the word, really. While there are beautiful slabs of coruscating noise on some of the songs, they often shift tone or register, leap between possibilities; they're expansive, but not for the sake of it. Every move matters. It's something that There Is No Desire shares with the wide-ranging selection of albums Rowley has recommended here, taking in jazz, modern classical, skeletal indie, post-punk, mutant techno… And somehow, the connection here is evident, it makes sense: It's all music that needs to be.
---
Merch for this release:
Vinyl LP
"Jo Johnson was Huggy Bear's guitarist, but there's literally no bias here from me. Well, maybe a little. Her electronics are a meditative, bucolic journey of pulses, impulses, options, and diversions. There's a real gentle sense of discovery in her work that I was amazed to see and hear after so long.
"She sounds like she spends all her time transferring the feminine of her identity into the root growth and horizon searching of her equipment, rebalancing and energizing the familiar trajectories of analogue-ish electronics into new vistas, an ever-growing blossoming and hybridization throughout even the most minimal of her pieces, the sound of nature and solitude in the world when sought out as solace or harmonic rescue. She continues to delight and thrill, really she's just getting started; it's like seeing a time span chopped and cut to a shorter frame from a bank of experience shot over a 30 minute duration. Quietly revelatory."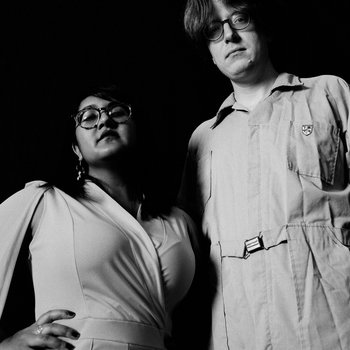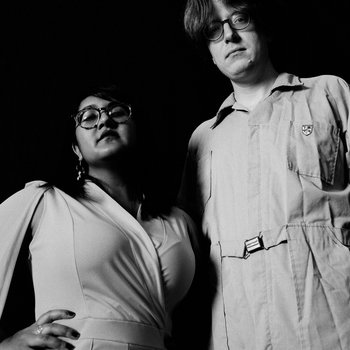 Merch for this release:
Vinyl LP, Cassette, Compact Disc (CD)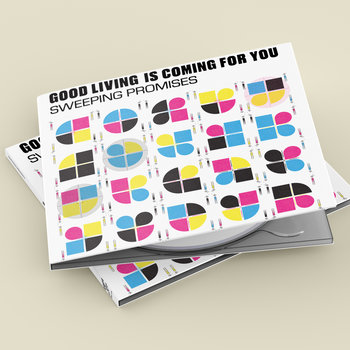 "The musics from [Sweeping Promises] contain an urgency, an urging, a condensed, pared-down essentialism, a rigorous and thought-through minimalism but with a maximal power-based structure, as in: 'They rock!'
"Yes, they do, but their rock, as in all my favourite rock, discards the flabby and lumpen, the sluggish and petty, the vanity projects and ego gloat. It just soars, it's alive again, it's communicative and telepathic; between themselves as a band, which is impressive and reason enough to love them, but the way they address and signal to their audience—it's not got time to wait. It needs to move, it's blue collar almost (unionized?), addressing or corresponding to a waiting/awaiting mass, straight to the point, a job to do, dot dash dot…"
Merch for this release:
Cassette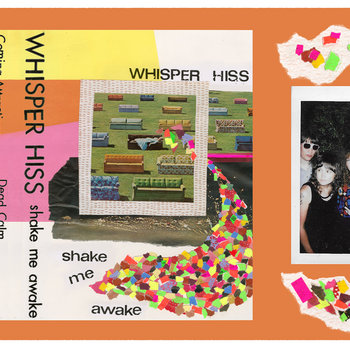 "Whisper Hiss are a smaller proposition at the minute, and I think I first saw them on an Instagram clip and they made me feel 'warm 'n' fuzzy' in a semi-nostalgic way. It has teen heart and vulnerability writ pretty large through it. It contains in the singing and playing narratives of longing and yearning such as doo wop or matinee idols would muster and frown about but listen in—there's a lopsidedness and a quirky dislocation, the gender roles are flipped, the queerness of their sound changes the palette and visuality. The proposition of their garage fire-ups glow with an otherworldly light, the energizing and transubstantiation of their lived experiences and locations.
"They sound like they come from somewhere quiet and conservative, like they're pushing at a situation's boundaries and are gutsy enough to try poking through that small town, brown fabric of everyday backdrop. It's not a revolutionary sound, not in an overt way, but it is a finessed and deliberate collaging of sung codes and harmonic structures, like the B52s if they were more into book sharing and fanzine making than the beach. These are dusk owls, gatherers of tiny moments and little in between spaces."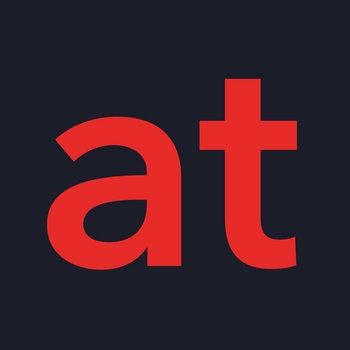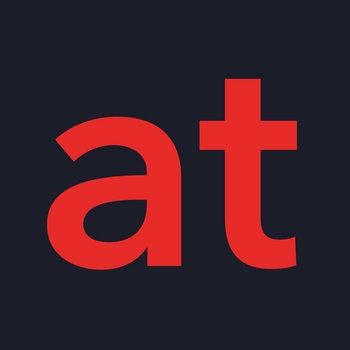 Merch for this release:
Compact Disc (CD)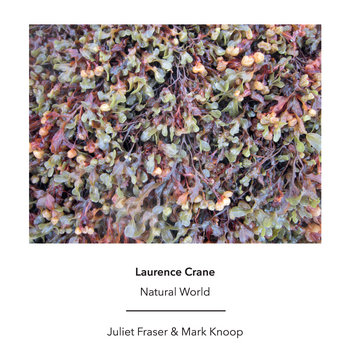 "I can't remember exactly, but I think I found my first Another Timbre release at Harold Moore's lost lamented classical store behind Oxford Street and, I won't lie, it was the cover art presentation that drew my eye. At that point I didn't really know much about the releases or what [the label] was, though I found the art suggestive of a sound I think, and it delivers.
"Laurence Crane, the musics of his I've heard are very varied and sort of cheeky in a way, a way of applying his own signature work strategies and ensemble means to play with existing modes, which might mean the elitist or snobbish take him less seriously or more so don't understand his approaches…It's light and never somber, it dances, so his playfulness or experimentation seems a way of celebrating the worlds around him, he has buoyancy."
Pauline Oliveros & Apartment House
Sound Pieces
Merch for this release:
Compact Disc (CD)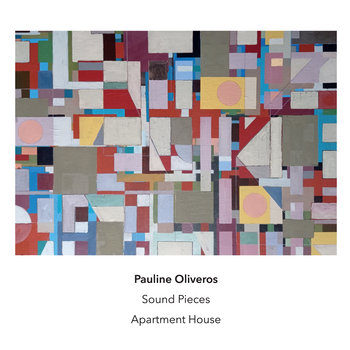 "[Pauline] Oliveros is a giant to me. From first hearings, it was so much easier than 20 or so years ago to align her with techno, world musics, house music, even. It wasn't from those sites and sources, but Deep Listening is such an important declaration, promise, intent, and her experiments and patterning and range is immense. The layers, the temperatures to the sounds, the environments—no one else does it, do they? Train you to hear and see from something so initially simple, to absorb tones and colour. Amazing.
"Apartment House seem to be the most amazing listeners; close listeners and players with audible deep bonds to what they're hearing, studying, playing. It means they come across as stellar interpreters with real distinction of the composers and artists they present. They get under the skin and context it seems of the artist and the way it connects to themselves and an audience now.
"So, it's not just for the money or the opportunities. It comes across as beauty in translation, intelligence, and warmth. They must listen to a lot of different music as they never sound as singular or stiff as other ensembles—to me, anyway, in my limited knowledge and apparent ignorance! I'm no academic in these fields, I'm purely a fan, but their recent Feldman interpretations move in a way others don't and the playing glides and joins 'differently.'"
Barbara Monk Feldman
'Verses'
Merch for this release:
Compact Disc (CD)
"Barbara Monk Feldman's a whole entire story, isn't she? A lost history or less lost now, written into sidebars and margins as is too often the case when someone is partner or relative to another great. That's a whole other box of cats and sounds problematic, to say the least, but the music has a voice and a yearning all its own, a shared name but a separated music. Of course, people will talk similarities, and from shared lives and working practices that's inevitable. It's hard to not talk in pluralities in a way, but this has a different emotional core, a different spatiality. The music hangs vertically, it seeks to build upon itself and uses existent 'classical language' in a more intimate yet alien way. I'm glad it's out in the world.
"It makes me tense; it makes me worry, too. I'm not calm listening to it, but as a sound world it's really compelling, and at this point that's what I'm looking most for: compelling sound worlds where you can forget the artist/s for some time and imagine, think, meditate, reconfigure your thoughts. The whole [Another Timbre] label does this for me, presents a whole that's part of smaller satellites, islands of extended or truncated sound, tones, signals, the traditional or recognizable spun into differential shapes and patterns closer to visual art, maybe, than song-based musics for me are to poetry or the social."
Merch for this release:
Vinyl LP, Compact Disc (CD)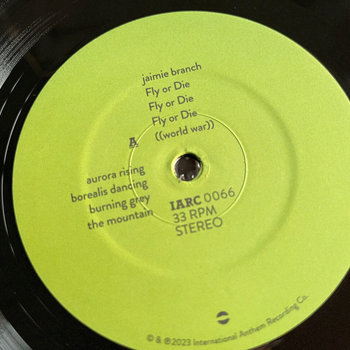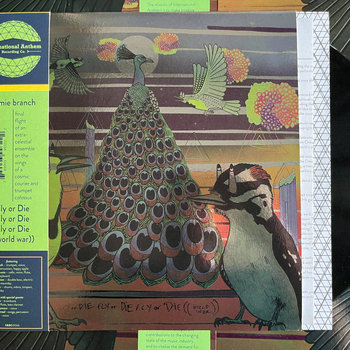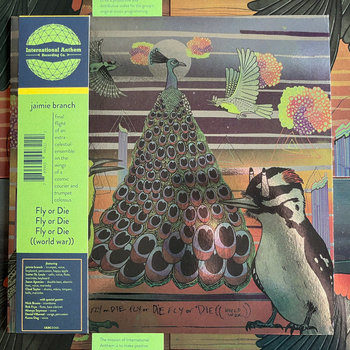 "Jamie Branch was the only music I wanted to listen to when we began Adulkt Life. She was its spirit guide, and I barely know why. As a character she came off the page—off the stage—through the music. Even as she was playing it there was something already historically relevant and encoded, which is also a way of retrospectively thinking she was not of this world. As a fan and collector and scholar of jazz and all its mutated hybrids she was fresh as from the street, trained as if self-taught, able to contain the prowess and soulfulness of the past greats and masters, and to appear effortless.
"Hell, I would've liked her fine if she had only played sound worlds and expressions of her humanity and mortality, but she was of the moment and its turbulences, its actions and despairs, environmental and authoritarian. She questioned it and challenged the status quo with her music; you could feel it, I could feel it. I know Adulkt Life is not the same music or means but we shared the same social and humanitarian flaming heart."
Merch for this release:
Vinyl LP, Compact Disc (CD), Cassette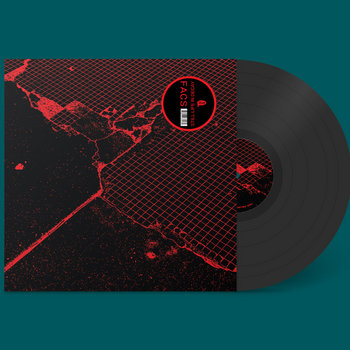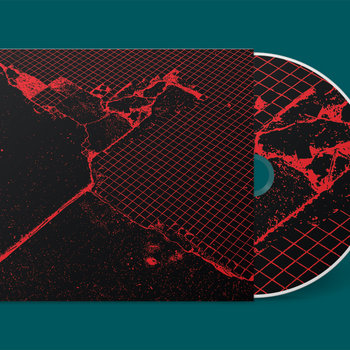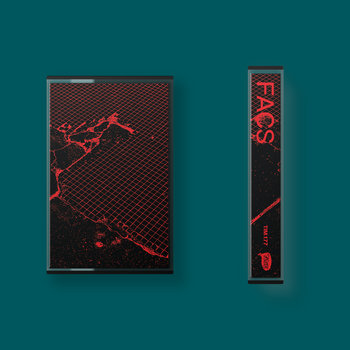 "FACS are massive to me, especially the last two records. I wasn't really even aware of them until then. I was sent a link and was blown away by the thickness of their sound, the sheer physicality of it: so many layers and collisions. Very consciously, I think, more than any group, they address the maze, confusions, exhaustions [and] by-products of mass modernity and its demands placed upon the individual. Theirs is a fucking lonely sound, a sick troubled identity crisis of a sound looking out and looking around for assistance.
"And that's why 'rock' this substantially experimental in its construction and production reaches out and gathers affection and connection. Live, as a touring band, people connect and see themselves in these narratives… There's a lot of angst and hit-head-against-wall rage [and] pain there, but it's not meat-headed or numbskull-sounding histrionics. It's neither grandiose nor totally nihilistic, it sounds like self-organising principles both mentally and physically are agitating against the madness of the outside world [and] marketplace. Their music's a travelogue, for sure, where the ugly can be beautiful if within it something's salvageable, and the opposite of course."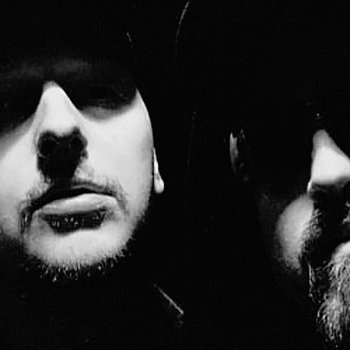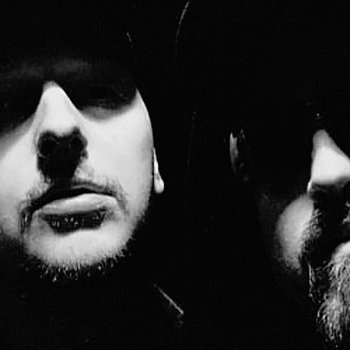 Merch for this release:
Compact Disc (CD), T-Shirt/Shirt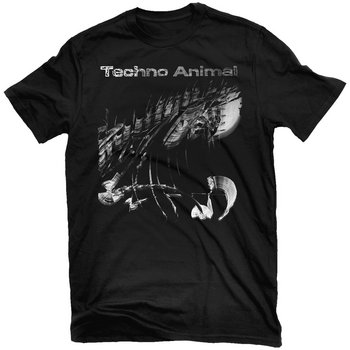 "I had this record back in the day. K Mart was an influence to me, an influencer of highest order before the term was even invented, getting me into dark electro, free jazz, weird punk, electronics, you name it. The Re-Entry record is so vast! And has such a force and exhilaration and build. It's relentless. [It] has a lot in common with jazz and trance musics but with a different applied mindset, it sounds more contemporary now, more necessitous; it demands some kind of action [or] physical response to align with. The remastering makes everything that bit more sleek or red hot to the touch. Most other hybrids don't come close!"
Merch for this release:
Vinyl LP
"His is the newest music I've been exposed to of recent times that has Jamie Branch's as well as FACS's sensation of amassed thought, empathy, and power within reach, like there's something to win, or understand at least. And being able to compose and layer these sounds to get this message across is essential. It reminded me of Evan Parker's record with Jah Wobble, or the Pharaoh Sanders record with the Gnawa Musicians, mixed with Techno Animal or Muslimgauze: a stretching across fabrics and layers, a placing out of purities and truths whatever they are. It's exciting, anyway."
"We just played with them a couple of weeks ago and it was beautiful. [Ian] Svenonius is a total one-off, isn't he? His aesthetics, worldview, music is in a league of its own. I've been a fan and devotee since grabbing the Nation Of Ulysses's first record back in the day and having my mind blown, this heavily reinforced by managing to see their incendiary—literally!—live show, which in turn was fuel to Huggy Bear forming and knowing what could not be taken for granted in terms of songwriting, delivery, propaganda, and performance.
"What people miss a lot of the time is the delicious humor and warm connectivity that runs through Ian's various guises: it's funny, people! And with that humour he engages and draws in his audience and followers. It's witty, sexy, stoopid, and politically minded as all get out, but dressed to captivate and amaze. It's a clever ruse to dress something as tragicomedy and have it contain revolutionary, anti-governing impulses but never at the expense of a hand hold and a kiss on the cheek. There's no sour-pussed posturing here, nor arch separatism. Ian's about inclusivity as long as the code/entryism is celebratory and aligned to spit (lighter fuel) at the pigs!"