BEST PUNK
The Best Punk on Bandcamp: October 2020
By Kerry Cardoza · October 27, 2020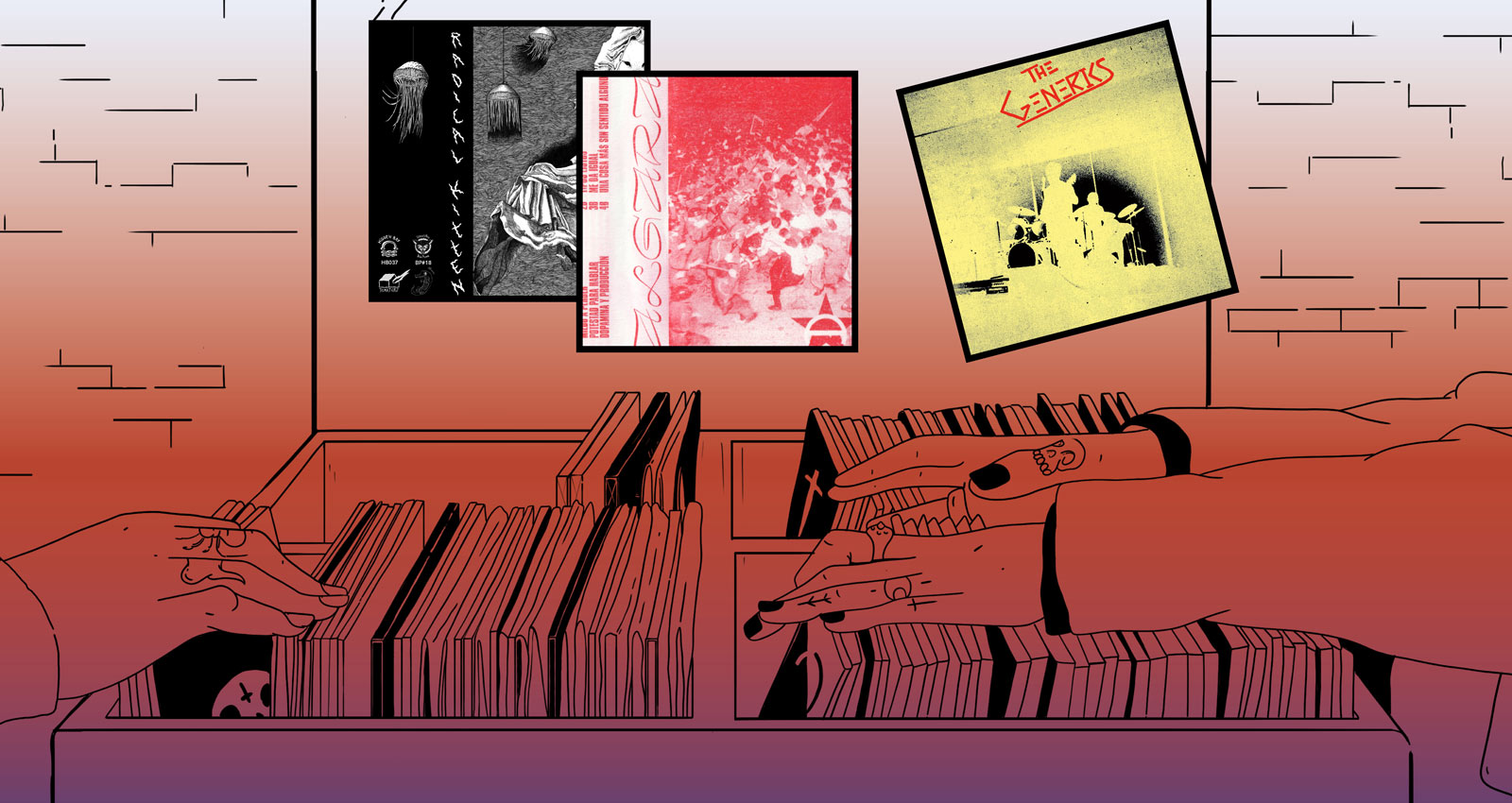 Bandcamp has long been a home for DIY punk and hardcore from around the world, touching all of the myriad subgenre styles and helping to translate the simple effectiveness of cut-and-paste to the digital age. For October's edition of the best punk releases on Bandcamp, Kerry Cardoza features the no wave weirdness of France's Radical Kitten, the psychedelic hardcore of Brazil's Futuro, and the campy punk of Seth Bogart.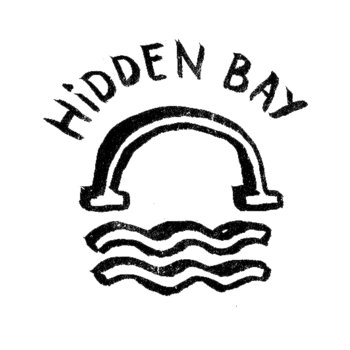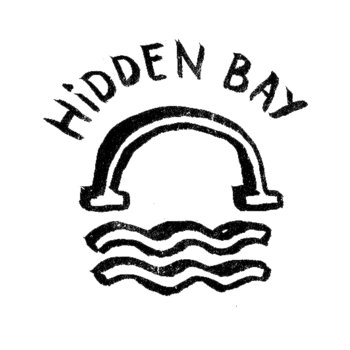 Merch for this release:
Cassette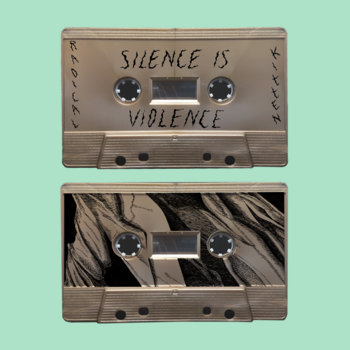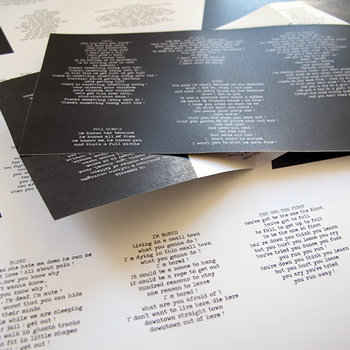 Energetic, angry, and weird, this Toulouse, France trio has put together a powerful full-length debut with the aptly-titled Silence is Violence. The vocals of frontperson Marin, who also plays bass, uncannily recall Kim Gordon—chanted shouts full of attitude that seem to strain with each word. The album gets right to the point with opener "Wrong," a noisy takedown of the police, complete with Huggy Bear-esque dueling shouts. "Shitty Questions," which describes the sort of boring, invasive inquiries that non-binary or trans folks are always expected to answer, is more angular, with screams that belie the singers' frustrations. All the tracks here are non-linear, veering from no wave to pure chaos ("Sorry") to more psychedelic, as on the dark, echoey "I Don't Wanna." There are no skips on this album, though the strongest track might be the thundering "Say Shit," with its jammy ending that borders on shoegaze.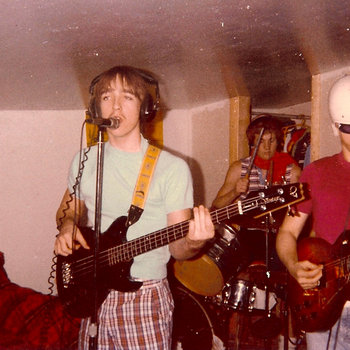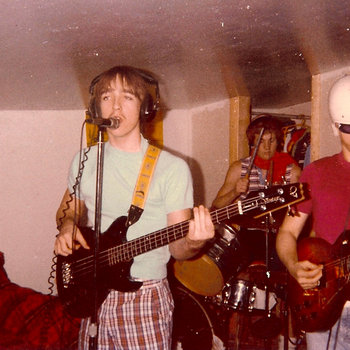 Merch for this release:
7" Vinyl
These tracks, originally recorded in 1983, bear all the hallmarks you might expect from a suburban punk group of the era: knocks on Reagan, references to Vietnam, disses of other kids in town, simple drum fills, and rock 'n' roll, proto-punk riffs. The Generics, made up of three 12-year-olds from Cross Lanes, West Virginia, were basically unheard of until now, with only 200 copies of their sole release pressed back in the day. Thanks to the remastering wizardry of Will Killingsworth, these four tracks more than hold up. The highlight may be "The Bitt," about a mom who just doesn't understand punk rock.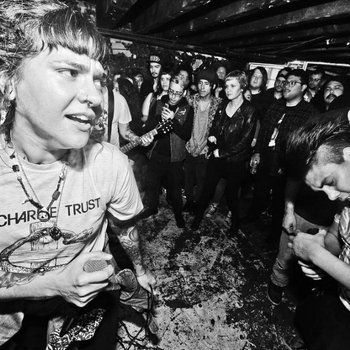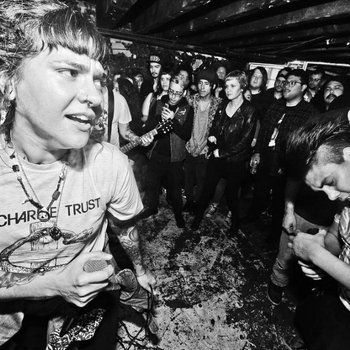 It's been a long three years since this São Paulo band released new tunes, though this stellar EP more than makes up for it. Somehow pulling off a mashup of '60s psychedelia with '80s American hardcore, Futuro paint a picture of the present, and it sure is bleak. Vocalist Camila Leão, singing in English and Portuguese, has a mostly pessimistic outlook, returning often to the idea of obscured truths and a world operating mostly beyond our control. Each track is ridiculously tight and well-produced, from the rocking, noodly "Prisão Material" to the straightforward, almost proto-punk "License to Fail," probably my favorite track. As Leão snarls, "Is knowledge your guide? Or are you just hostage to it? The world around us destroys the world inside of us," I couldn't help but think about how our constant connectivity is psychically draining.
Merch for this release:
Cassette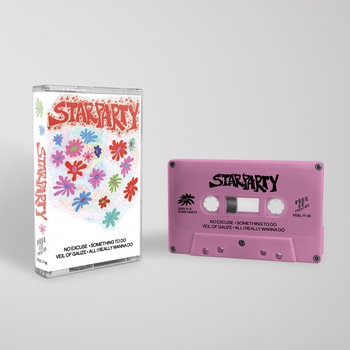 If power pop-punk were its own genre, Washington duo Star Party would certainly fit the bill. Rough around the edges, with a garage rock feel, these tracks can't be reduced to just twee, though there is some overlap, namely the soft melodic vocals. Opening song "No Excuse" is fast-paced and no-nonsense, while "Something to Do" is slower though still upbeat, with anthemic riffs. Think The Queers mixed with The Softies. "Veil of Gauze" is a bit noisier, with a heavy layer of white noise and guitar distortion backing up girl group-style vocals. And while it's probably not for everyone, the lo-fi rendition of Bob Dylan's "All I Really Wanna Do," which surprisingly has a pretty contemporary message, is impossibly catchy.
Merch for this release:
Vinyl LP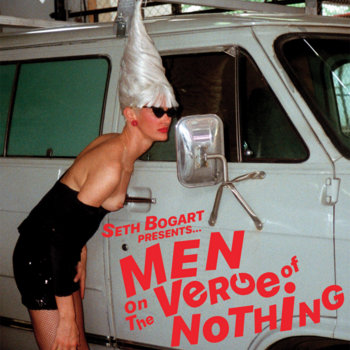 Punk veteran Seth Bogart, of Hunx and His Punx and Gravy Train!!! fame, returns with another dose of campy, poppy punk. These tracks exist in the realm of early K Records indie rock, when indie rock still referred to approach rather than a specific sound. There are no shortage of earworms here, from the jangly title track to the dancey "Boys Who Don't Wanna Be Boys." Or take the cover of X-Ray Spex's classic "Oh Bondage Up Yours!"—such a "tame" version has never been heard before. In Bogart's hands, the song is slowed-down and synth-smooth. "Chain me to the wall," he croons in his signature baritone. Here the song oozes sex, not frustration at the trappings of patriarchy or capitalism. Though there is also a dark side to the record; closing track "Imaginary Music Vol. One" is downright somber and "Sunday Boy 2" is a bittersweet remembrance of the loss of a lover. But it's "Othersiders," which tenderly recalls the generation lost to the AIDS epidemic, that steals the show, in my mind. "Mr. President didn't do anything, we watched them die," Bogart sings. Words as true in 1982 as they are today.
Merch for this release:
Cassette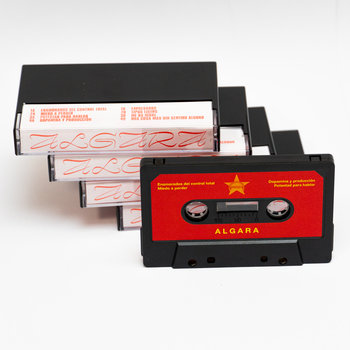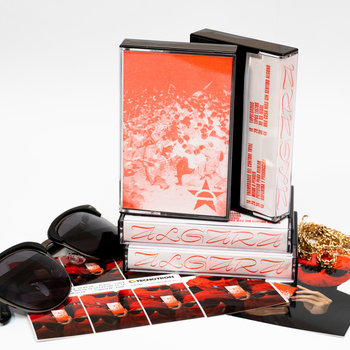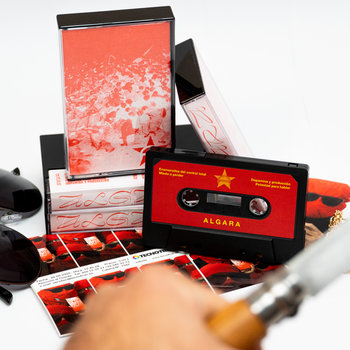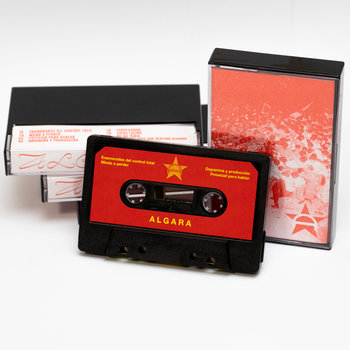 Since Algara's first release at the beginning of this year, the two-piece has expanded to a four-piece, adding guitar and trading in their drum machine for a live drummer. On this record, the Spanish band has re-recorded their prior four tracks, which take a wholly different shape here, and added four new songs. The original versions were synthy and minimal, with basic production and vocals that sometimes got lost in the instrumentation. Here, the band takes on a brattier, more lively stance, often playing something closer to street punk than post-punk. Algara rails against the police, the failures of government, and the all-consuming destruction of capitalism. The newer songs have a more adventurous feel, veering between genres, bringing in synths on the spare title track and the stripped-down, dancey "Tipos Listos." The upbeat "Me Da Igual" is probably the strongest, with a surfy guitar riff and a snare-heavy beat.
Staring Problem
Eclipse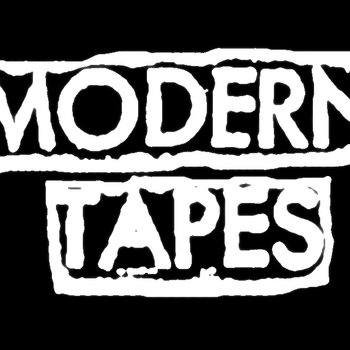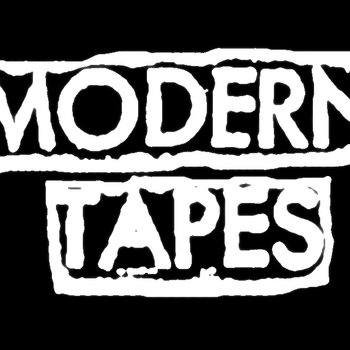 Merch for this release:
Vinyl LP, T-Shirt/Apparel,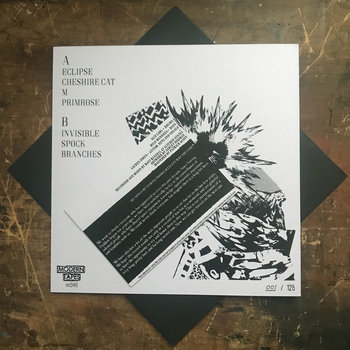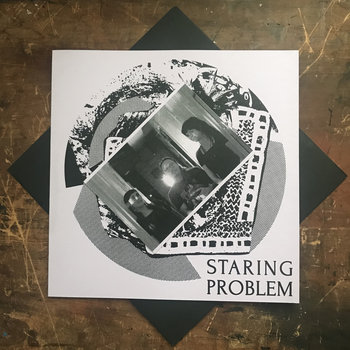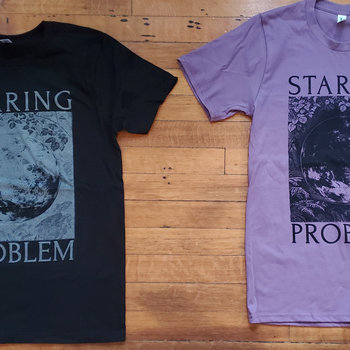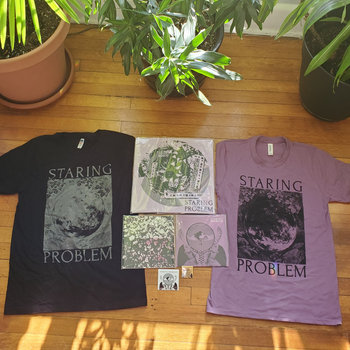 Over their 10-year career, Chicago trio Staring Problem have perfected their shimmery, dark punk sound. Vocalist Lauren Owen can pull off a mean Siouxsie Sioux-type howl, adding an eerie depth to songs like the bouncy "Eclipse." Overall, these gauzy tracks give off a lush, shoegazey goth pop feel, like the sad lo-fi aspects of the Vivian Girls mixed with the irresistible melodies of The Cure. It's no surprise then that Staring Problem slays their cover of The Cure's experimental, bass-driven "M." My favorite track is a bit more straightforward: the New Wave, synth-infused "Cheshire Cat" is pure delight.