BEST PUNK
The Best Punk on Bandcamp: April 2021
By Kerry Cardoza · April 30, 2021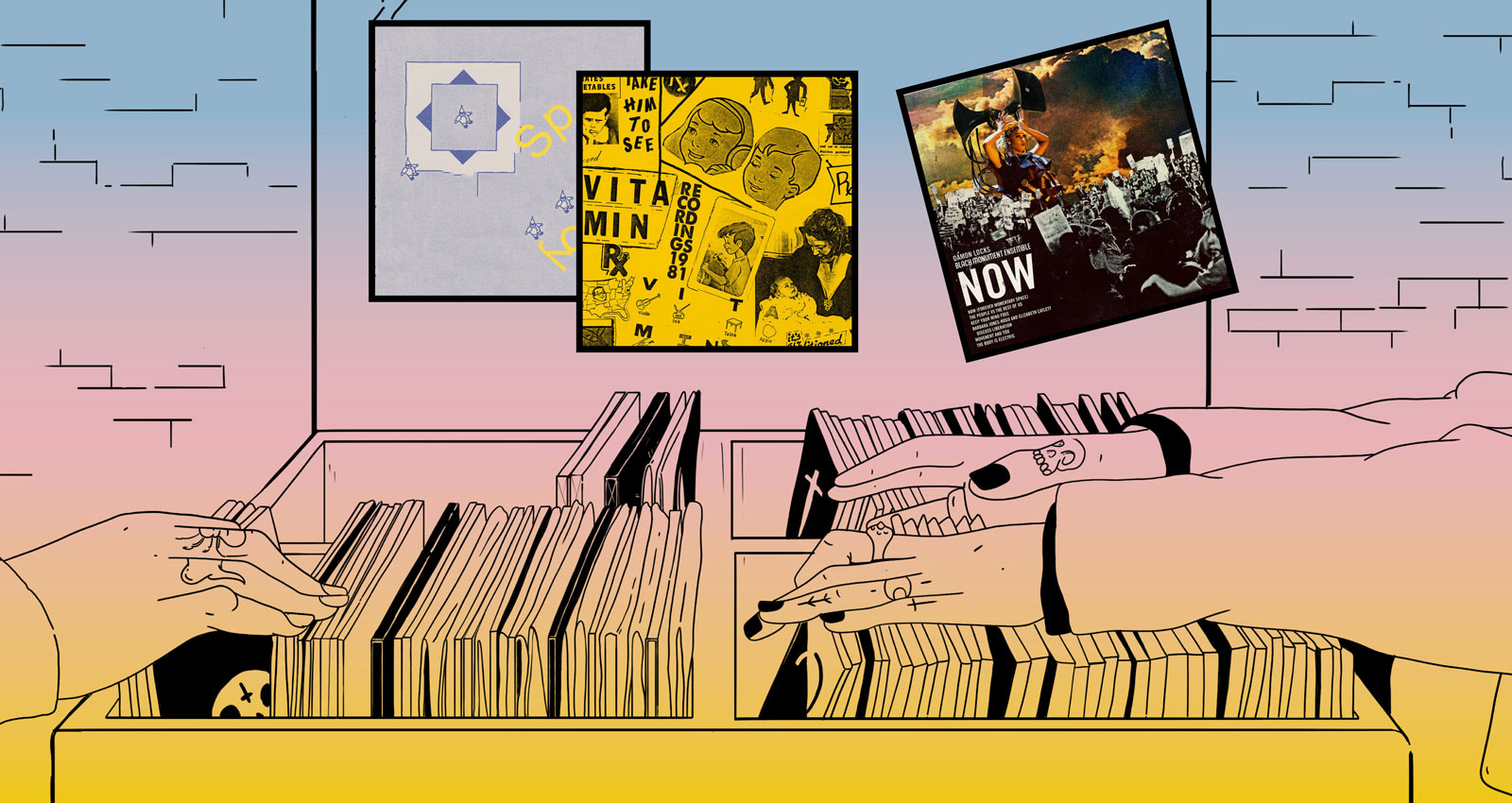 Bandcamp has long been a home for DIY punk and hardcore from around the world, touching all of the myriad subgenre styles and helping to translate the simple effectiveness of cut-and-paste to the digital age. For April's edition of the best punk releases on Bandcamp, Kerry Cardoza features the no-rules punk of Boston's Vitamin, the high frequency no wave of Damon Locks and the Black Monument Ensemble, the dancey post-punk of London's Child's Pose, and much more!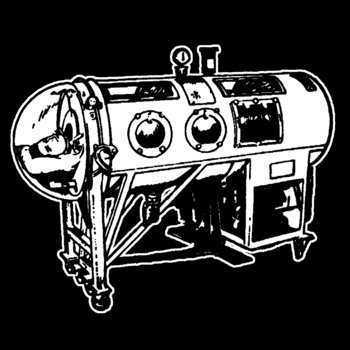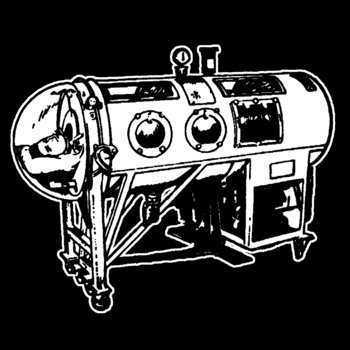 Merch for this release:
7" Vinyl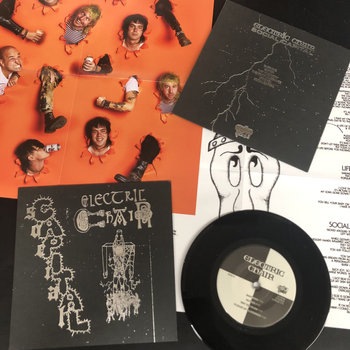 The latest 7″ from this Olympia four-piece is unsurprisingly full of rippers. A bit slicker in sound than their previous EPs, the band has also gotten tighter; one can't help but be impressed by the technicality and speed of the instrumentation. But the group is as pissed off as ever, listing off the ills of the day with disgust: white supremacists; capitalism and its adherents; the slow death we're all experiencing. Singer Dinah Corona even manages to take issue with babies ("I hate the way they smell," he croons on "Life is Hell"). Corona practically spews his lines, like he's tainted by even discussing these topics. Even though these songs are, for the most part, short and sweet, Electric Chair manages to pack so many sounds and styles into them. "Way Too Slow" features metal pinch harmonics, "Pledge of Allegiance" gets a little Oi!, and the closing title track squeezes even more in: blistering hardcore, intense mosh parts, a post-punk spoken word moment. In other words, this record is unlike most out there, and it's guaranteed to fire you up.
Merch for this release:
Vinyl LP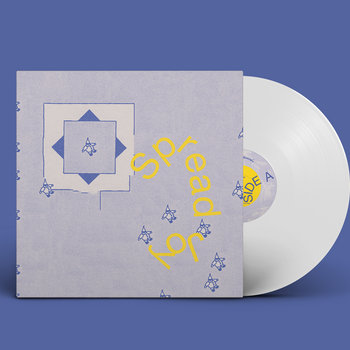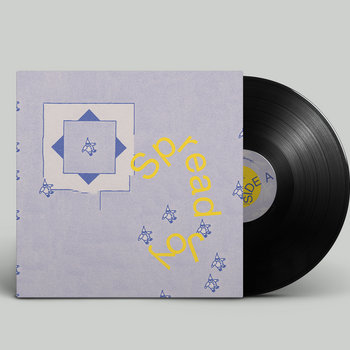 Crisp, clean post-punk fills this debut album from new Chicago band Spread Joy. The tracks are short and to-the-point. Vocalist Briana Hernandez is the focus, delivering her lines in mostly yelped bursts, though sometimes melting into a '60s chanteuse-like velvety timbre, as on the slower "We're Not the Ones." That track recalls early, poppy post-punk a la Dolly Mixture, while more angular songs, such as "Unoriginal," draw clear comparisons to Kleenex. The overall sound here reminds me of another Chicago group: the glammier CB Radio Gorgeous. Yet Spread Joy is more controlled than that, more refined. I was drawn to the more subdued tracks here, such as the catchy "Violence," or "Sepia," which sports spoken word and an almost Spaghetti Western-sounding rhythm section.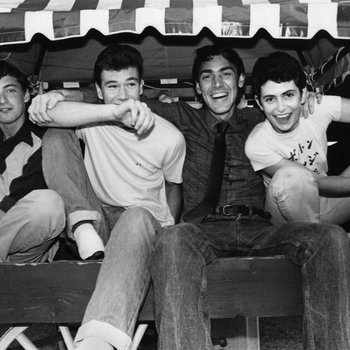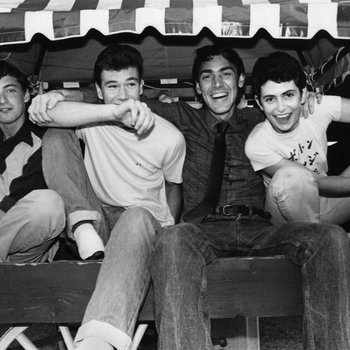 Merch for this release:
Vinyl LP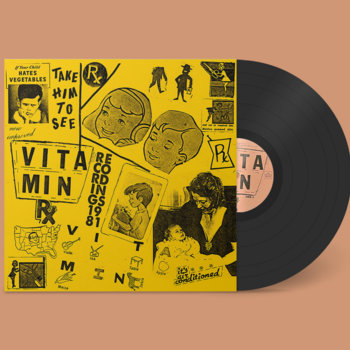 Halfway through this amalgamation of no-rules punk, Margie Politzer, the band's violinist, sneers "We're called Vitamin, in case you didn't know." Introducing the band mid-album makes perfect sense amid tracks that contain no narrative and give no fucks. The short-lived band formed in Boston in 1979. Two of the members were teenagers learning their instruments as they went, taking inspiration from the burgeoning art-punk movement, notably from local group The Girls. This record combines various live renditions (complete with crowd noise) and more proper recordings, though every song has unbridled energy, reminiscent of Nun Attax. At one point, "Black Sheep" devolves into "Mary Had a Little Lamb." The screechy violin brings to mind The Raincoats, another punk band full of possibility. At times the violin seems to be presaging pop punks' liberal use of pic slides; the teenage brattiness, as on "Mommy," also sounds like a precursor to the bonehead lyrics of bands like Blink 182. A crucial puzzle piece of punk history!
Two perfect rough tracks, recorded circa 1995 by Keith Dobson of the UK's World Domination Enterprises. In the late '80s, World Dom., which brought together dub, reggae, post-punk, and all-around weirdness, had a brief moment of fame, appearing on the cover of Melody Maker. These two low-key tracks are quite a departure from that music—"Dysfunctional Family" features mostly vocals and simple, minimal drums. A guitar seems to be quietly plucked in the background. Dobson's vocals carry the song forward, in a steady rhythm, riffing on the pain of living in a family and a society that doesn't work. "Change" is also bare and heavy on the vocals, with lo-fi instrumentation setting the tone. Two stellar, subdued songs, not unlike the somber post-punk of New Order—the only drawback is that there isn't more of them.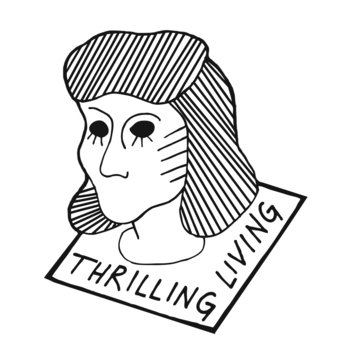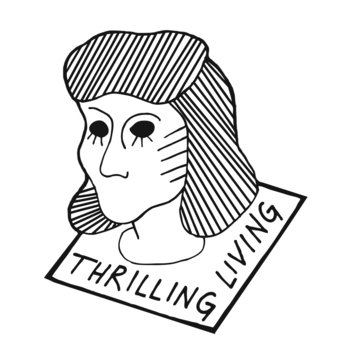 Merch for this release:
7" Vinyl
Each song is like its own world on this 7″, a long-awaited follow-up to the London band's 2018 self-titled release. Take opener "October"—nonlinear and jagged, it seems almost like a series of discrete, disjointed parts. Child's Pose feels very much a part of the UK's long and strong lineage of highly danceable, jagged post-punk (Essential Logic, Au Pairs, Shopping, etc.) Their energetic, poppy vibe also recalls California band Mika Miko, it's impossible to listen to this music and stand still. Singer Sop has the new wave range—jumping from deep and mysterious to antagonistic and urgent—and is always commanding. Closer "Eyes to the Right," an exasperated, almost beat jam, is my favorite. "Do you ever feel like you've been cheated," Sop asks. I do, I do.
Damon Locks & Black Monument Ensemble
NOW
Merch for this release:
Vinyl LP, Compact Disc (CD)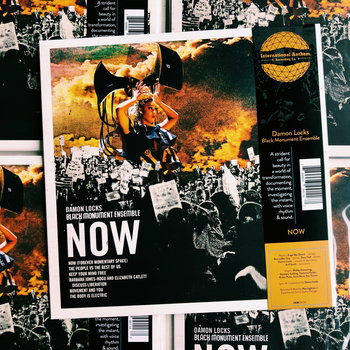 The latest offering from this eclectic ensemble of some of Chicago's boldest and brightest creative minds is nothing short of stunning. Locks, a veteran of the city's underground music scene dating back to his time in Trenchmouth, has assembled a suite of singers and freewheeling musicians, who weave in and around his political and visionary audio samples and beats. Recorded in the summer of 2020, when Chicago, as elsewhere in the nation, was sizzling with the energy of protesters agitating for justice, NOW is both an encapsulation of that fire and a vision for a future where Black people really are free. "Barbara Jones​-​Hogu and Elizabeth Catlett Discuss Liberation" is an experimental, upbeat choral tribute to two trailblazing Black artists, both of whom spent formative time in Chicago. The opening track is a melange of electronic music and no wave, while "Keep Your Mind Free" offers advice on how to keep it moving when "Your heart is breaking to maintain and contain it all."
Merch for this release:
Cassette, Vinyl LP
The bass dominates on this debut full-length from Melbourne trio Clamm, lending each track a heavy, head-banging feel. Lead vocalist Jack Summers, who also plays guitar, shouts each line, in a tempered, post-punk style, sounding at times like an Aussie Thurston Moore, as on the rocking "Dog." The tracks are melodic and high energy, though they proceed at a manageable pace, like garage punk with an extra coat of polish. The strongest offering here might be the angry, raw-sounding "Confused," which starts off with an extended note of feedback before kicking into gear.