BEST OF 2021
The Best Metal Albums of 2021
By Brad Sanders · December 20, 2021
At the end of 2020, none of the bands that I included on this list had been able to perform live in front of an audience. This year, the availability of safe, effective COVID-19 vaccines has allowed for a cautious return to live music venues. Most of the artists included below have played their new songs for fans. I've even been lucky enough to see a couple of them. It's maybe another year—or several—before anything like a pre-pandemic music ecosystem exists again, but hearing a new album of bludgeoning death metal, rowdy hard rock, or heart-wrenching doom and knowing that there's a chance you'll be able to experience it in a room full of like-minded headbangers has been a welcome feeling. Here are the 12 metal albums that kept me hopeful in 2021. I'll see you in the pit.
Death metal's most consistent band extended their winning streak this year with the release of their 15th studio album, the lethal Violence Unimagined. Like every other Cannibal Corpse album, it contains nauseating lyrics about murder and mayhem, guttural vocals, razor-sharp riffs, frenzied soloing, and rumbling bass. Unlike every other Cannibal Corpse record, it features Erik Rutan (Hate Eternal, ex-Morbid Angel) on guitar. Rutan has been an honorary member of Cannibal for years, producing all but one of their records since 2006's essential Kill, but this is his first time playing and, crucially, writing with the band. He breathes new life into the Cannibal sound on songs like "Condemnation Contagion" and "Ritual Annihilation," adding splashes of his own twisted melodic sensibility while meshing seamlessly with the band's proven approach to brutality.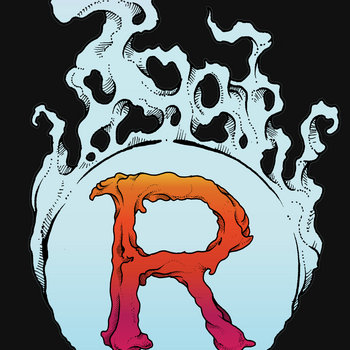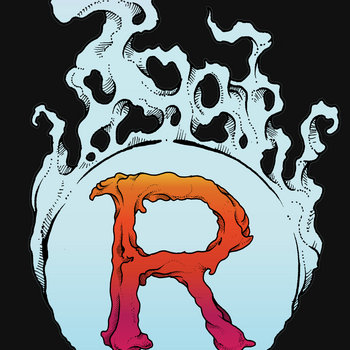 Merch for this release:
Vinyl LP, Compact Disc (CD)
Doctor Smoke released their debut album, a workmanlike slab of stoner rock called The Witching Hour, back in 2014. In the seven years it took the Ohio band to make its follow-up, they underwent a subtle but critical reinvention. On Dreamers and the Dead, Doctor Smoke leaves most of the signifiers of the stoner genre behind in favor of a more welcoming, accessible hard rock sound. The alchemical twin guitar attack of Matt Tluchowski and Steve Lehocky lives at the center of every song on Dreamers, and Tluchowski's gritty baritone carries their gigantic choruses to pop-metal Valhalla. The album feels animated by the same energy that Mastodon brought to their 2003 cover of Thin Lizzy's "Emerald," which dragged the Irish rock gods's arena-sized hooks into the metal underground. Mastodon would go on to become one of the biggest heavy bands of the 21st century. Doctor Smoke have the tools to reach those same heights.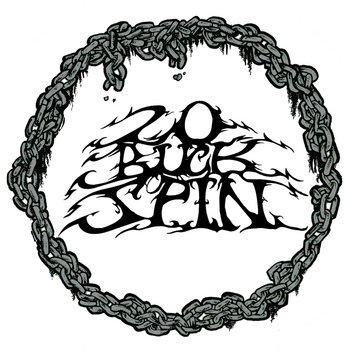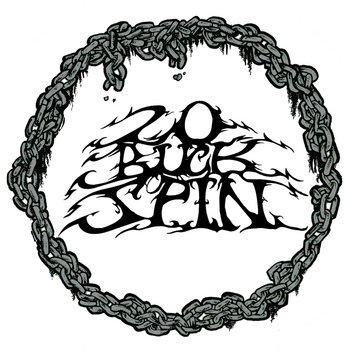 Merch for this release:
Vinyl LP, Compact Disc (CD), Cassette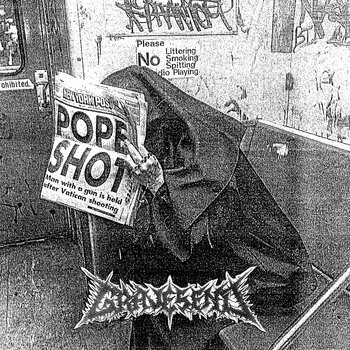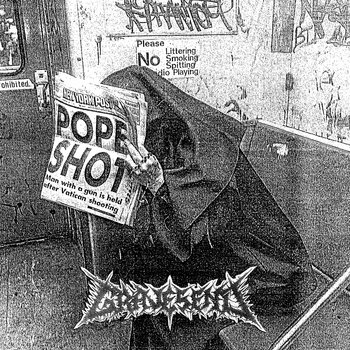 The mayor-elect of New York wants to get paid in Bitcoin. That's just the latest in a long line of indignities that tech bros, trust fund kids, and finance billionaires have visited upon the city since the era of Taxi Driver (1976) and The Panic in Needle Park (1971). The antidote is Gravesend, a noisy grind trio whose music is meant to evoke "a New York of discarded needles, noxious fumes, scavenging rats, broken bottles, and cracked minds." Their debut album, Methods of Human Disposal, hits you like a plume of foul air rising out of the subway on a hot day. The band rips through 15 songs in 28 lean minutes, augmenting their vicious grindcore assault with black metal blasting, decaying synths, and ominous samples from NYC's bad old days. As sonically fearsome as it is, Methods of Human Disposal is also a loving tribute. The New York that Gravesend evokes so well here is harrowing, but it's also a perverse source of nostalgia for those who lived through it.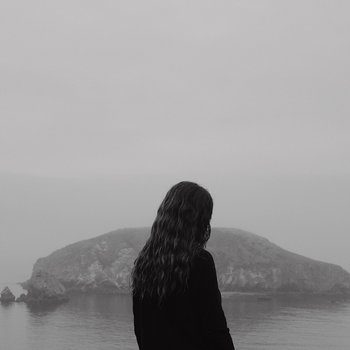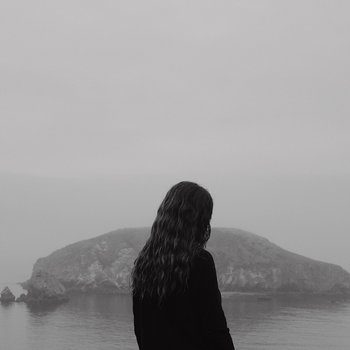 Merch for this release:
Compact Disc (CD), Vinyl LP
Illudium's music is lush, dramatic, and often jaw-droppingly beautiful—traits it shares with the shoreline, forests, and mountains of Northern California, where project leader Shantel Amundson has spent her entire life. Ash of the Womb, Illudium's second album, was inspired by the fire seasons that have scarred and reshaped her home over the past several years. Amundson conjures that smoke-choked darkness with low, hypnotic vocals and maelstroms of churning distortion, but she also looks toward a more verdant future, with passages of delicate clean guitar and sun-dappled blackgaze reminiscent of Alcest's Souvenirs d'un Autre Monde. Illudium's palette includes elements of doom, post-rock, black metal, alt-rock, and dream pop, but the way they all mingle on Ash of the Womb feels unique. Amundson is already a master at synthesizing her influences into something that's vibrantly alive with her perspective, and that only she could create.
Merch for this release:
T-Shirt/Apparel
If Kris Esfandiari sounds convincing when she sings about hell, that's because she's been there. Esfandiari started King Woman to process the trauma of being raised in a religious cult, and the doomy, intimate records she makes with the project feel like documents of her ongoing apostasy. On Celestial Blues, she smuggles incisive autobiography into vignettes inspired by Milton's Paradise Lost, a poem she felt drawn to after stumbling upon a copy of it at a party. At the heart of every song is Esfandiari's chameleonic voice, which commands as much attention when it drops to a whisper as it does when it builds to a roar. Behind her, bandmates Peter Arensdorf and Joey Raygoza craft shadowy hymns that are rich with chiaroscuro atmosphere but also nimble and dynamic. They're the perfect canvas for Esfandiari's vivid exorcisms.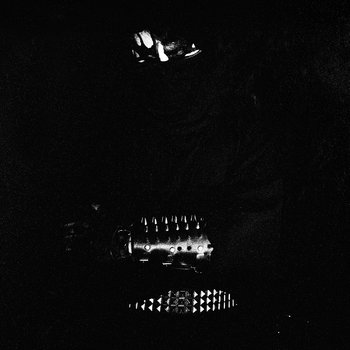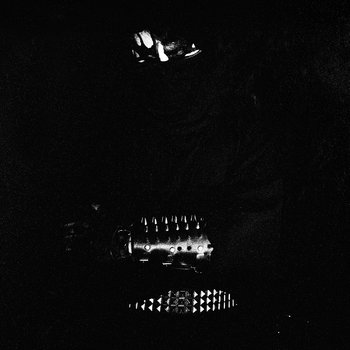 In the merch line for Lamp of Murmuur in Los Angeles in October, I overheard someone calling the show "a black metal Supreme drop" and the headlining act "overhyped." I was puzzled, because this person was also at the sold-out show, waiting to buy merch. But the sentiment itself didn't surprise me. Black metal basement warriors getting mad when bands get popular is a phenomenon as old as black metal itself. It's a high compliment to M., the anonymous sole member of Lamp of Murmuur, that his raw, goth-infused black metal has drawn the ire of some of the world's worst gatekeeping dorks. On Submission and Slavery, the second Lamp of Murmuur full-length, M. brings his love of classic goth and post-punk to the fore. The cover art is a callback to the Sisters of Mercy's Floodland, and he covers Christian Death. The bouncy "Dominatrix's Call" feels like a Killed by Deathrock outtake, and the sparkling melodic guitar that arrives at the climax of "Deformed Erotic Visage" would make Robert Smith blush. The references never feel gimmicky. M. folds them effortlessly into his exquisitely composed, masterfully executed vision of raw black metal.
Merch for this release:
Compact Disc (CD)
Historical tragedy tints Ultimul Rege, the debut album by the anonymous Indonesian black metal act Nansarunai. The project is named for the independent state established on Borneo by the indigenous Dayak people in the 13th century. By 1389, Nansarunai had fallen to attacks by the Majapahit, the Javanese empire that would rule much of Southeast Asia into the 16th century. Ultimul Rege traces the decline of a once-proud kingdom laid low by the vagaries of imperialism. Early in the track listing, songs like "Enthronement Ceremony" and "Old Panegyric Poem" evoke the glory days of the Dayak, with ascending scales and regal, marching tempos. The tone soon shifts, and by the time the martial "Territorial Expansion" gives way to the elegiac "Fallen Dynasty," Ultimul Rege has become a requiem. Nansarunai's favored production style is uncompromisingly raw, and the layers of grime on Ultimul Rege help thrust the album into the distant, brutal past it depicts.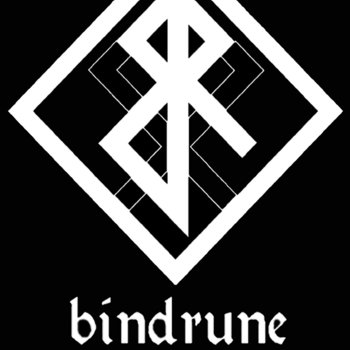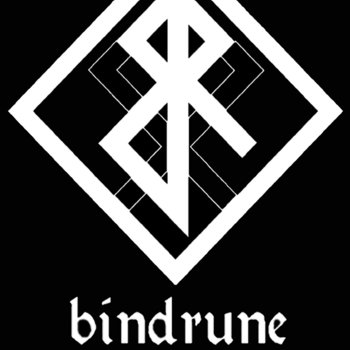 Merch for this release:
2 x Vinyl LP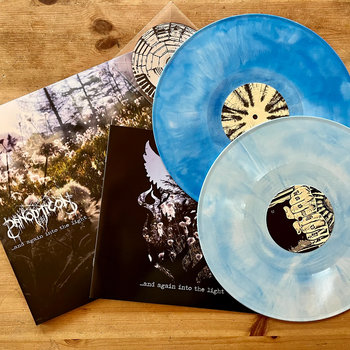 No figure in black metal has carved as singular a path over the past 15 years as Austin Lunn. The hybrid of atmospheric black metal and earthy Americana that he makes as Panopticon is as ineffable as it is inimitable. Where Lunn's last proper album, The Scars of Man on the Once Nameless Wilderness I and II, bifurcated the two sides of the Panopticon sound into separate suites, …And Again into the Light reunites them. Snaking fiddle and gentle acoustic guitar wrestle with pummeling drums and searing, kinetic lead work. Lunn spends most of the album operating in his throaty, bellowing register, a mercy to critics who felt he leaned too far into his country-inspired, clean voice on the last LP. When he does take a break from screaming, on the silvery title track and "The Embers at Dawn," which hands the microphone off to Aerial Ruin's Erik Moggridge, the results are soul-stirring. …And Again into the Light is perhaps the darkest Panopticon album, but Lunn cannily ends it with "Know Hope," a propulsive rallying cry for perseverance in the face of adversity. It concludes an exhilarating emotional journey, the kind only a Panopticon record can provide.
Merch for this release:
Compact Disc (CD), Vinyl LP, Cassette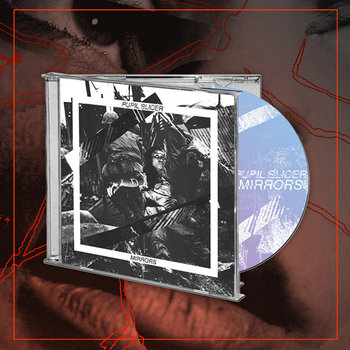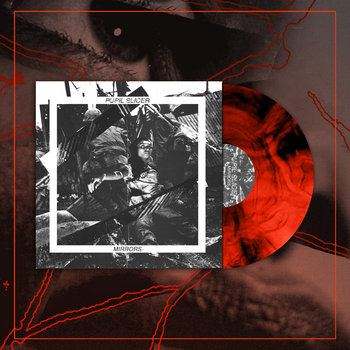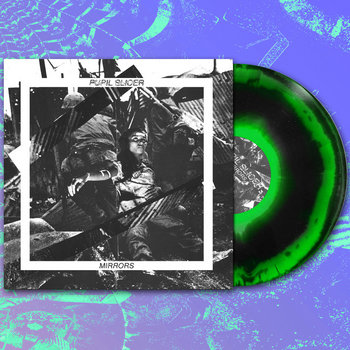 PUPIL SLICER's music is designed to shake you to attention. The London trio's over-caffeinated assault is a frantic, chaotic interpretation of the microgenre known as mathcore. On Mirrors, the band's debut LP, they jump from one musical idea to the next with casual abandon, disintegrating the principles of composition in favor of a more randomized approach. That makes listening to the album a thrillingly unmooring experience. There are echoes of the band's heroes here—The Dillinger Escape Plan in the anarchic song structures, Converge in the raw emotions on display, Pig Destroyer in the noisier, grindier passages. Yet PUPIL SICER's sound is their own, thanks in large part to the presence of frontwoman Kate Davies. She's an expressive screamer, and when she excoriates anti-trans laws on "Panic Defence" or interrogates religious hypocrisy on "Collective Unconscious," her rage is palpable. Even more impressive than her voice is her guitar, which manages jaw-dropping technical feats without sacrificing any immediacy or emotional heft.
Merch for this release:
Cassette, Vinyl LP, Compact Disc (CD), T-Shirt/Apparel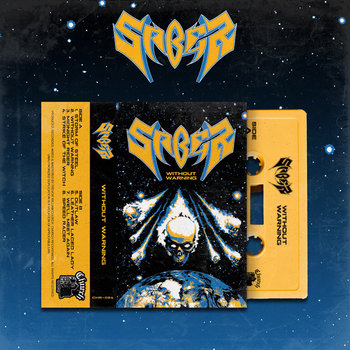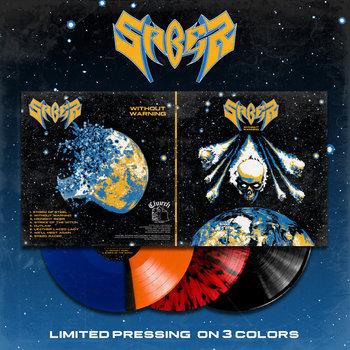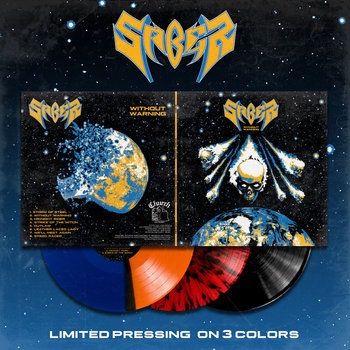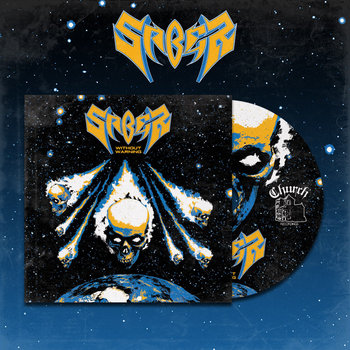 Nobody on this list is having more fun than Saber. Without Warning is nominally a speed metal record, but it sounds equally inspired by the Sunset Strip hair bands that dominated Saber's hometown three decades ago. The L.A. act's debut album is built on simple, joyous power chords, breakneck tempos, infectious choruses, and tongue-wagging guitar solos, ultimately landing somewhere between Agent Steel and Mötley Crüe. Saber also dresses the part; in press photos and onstage, they're decked out in the leather, studs, and spandex of their '80s heroes. In the few live videos that have made their way onto social media, they vamp and vogue, to the delight of small but adoring crowds. This all has the effect of making Without Warning feel like party music, as site-specific in its way as a great techno record. Fortunately, it still works when you play it at home—just make sure you play it loud.
Merch for this release:
Compact Disc (CD), Vinyl LP, Cassette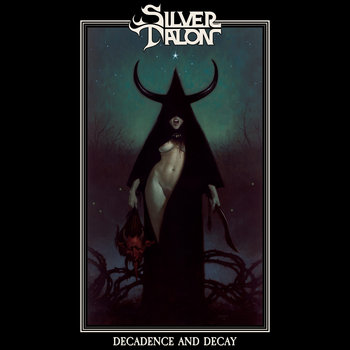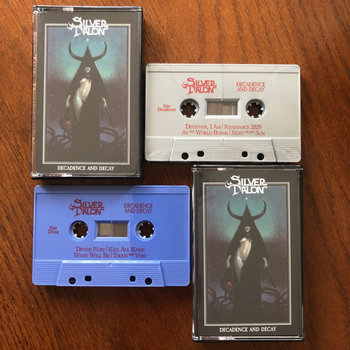 The metal album of the year for guitar nerds is Silver Talon's debut, Decadence and Decay. A trio of virtuosic shredders—Bryce VanHoosen, Devon Miller, and Unto Others's Sebastian Silva—trade intricate riffs and dexterous solos for 46 glorious minutes, scarcely coming up for air. Legendary producer and King Diamond guitarist Andy LaRocque even pops by to add some fretboard pyrotechnics to "Resistance 2029." Remarkably, the songwriting never suffers from the high volume of shred. Silver Talon belong in a lineage with bands like Queensrÿche and Nevermore, whose penchant for proggy guitar wizardry never outshone their dark melodicism and thoughtful compositions. It helps that frontman Wyatt Howell can stand tall alongside Geoff Tate and the late Warrel Dane as a singer. Howell is adept at stretching his impressive range across unusual phrasings and cadences, and the nuanced hooks he crafts help Decadence and Decay realize its full potential. 
Merch for this release:
Compact Disc (CD)
The black metal on Spectral Wound's A Diabolic Thirst sounds both like getting caught in a snowstorm and getting loaded in front of the fireplace afterward. The opening track on the Québec band's third album is called "Impérial Saison Noire," which translates to "imperial black season," but it's also a style of beer. Spectral Wound perhaps don't sound exactly like Immortal, but spiritually, they carry the grim and frostbitten Norwegians's torch. A Diabolic Thirst is built around howling, icy riffs and barrages of drums that feel like whipping winds. That freezing atmosphere is a foil for the sneakily sophisticated melodic sensibility of the songs. Not unlike Immortal circa At the Heart of Winter, there's also a decadent, Motörheadian quality to Spectral Wound's approach, personified by Jonah Campbell's shrieked case for embracing hedonism at the end of the world. "What recourse but to glut the maw?" he asks on "Soul Destroying Black Debauchery." What recourse indeed?