BEST OF 2019
The Best Beat Tapes of 2019
By Max Bell · December 17, 2019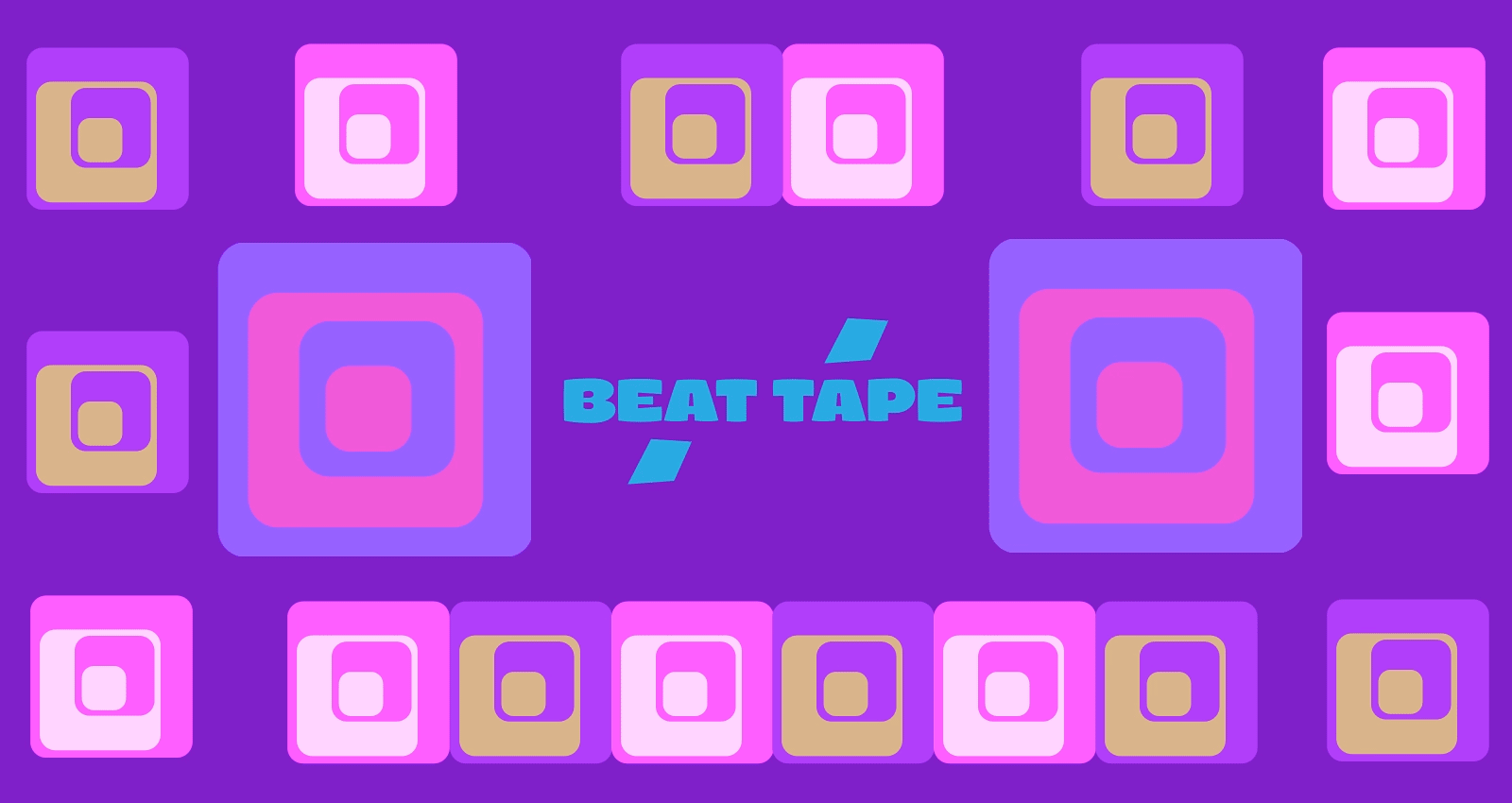 There is not, and will never be, a singular definition of the phrase, "beat tape." No set of words encompasses the complexity and mutability of the music made under that umbrella. The only unifying element is the drum. For producers and listeners alike, rhythm is an intuitive and primal necessity. It is oxygen. When you hear the ways the producers in this column use the drum, when you listen to the instruments, samples, and sonic elements they arrange around it, you are hearing the way they breathe.
In this wrap-up of 2019's best beat tapes, you'll find an 8-bit tour de force from an LA beat scene veteran, doom-prophesying beats filled with raging guitars and dystopian percussion, emotionally arresting chillhop that pushes past and exists outside of criticisms of the subgenre, brilliant flips of familiar samples from a Roots band member, soulful boom-bap from a prolific Richmond, VA producer, and so much more. Inhale. Exhale. Thanks for listening.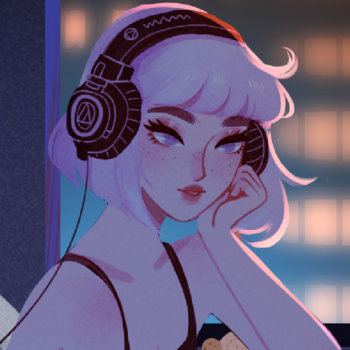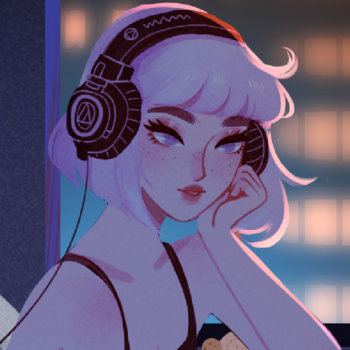 Chillhop and lo-fi are two of the most divisive signifiers in instrumental music. Used interchangeably (and sometimes derisively), the mellow, downtempo beats these labels signify—often a blend of staid boom-bap, a few acoustic notes, and ambient electronica—bleed into one another on day-long playlists and endless YouTube streams. Some producers argue that this is aural gentrification: the colonization and homogenization of instrumental hip-hop born in communities of color. Earlier this year, New Yorker writer Amanda Petrusich posited that "chill" music is the soundtrack of late-capitalism, finding 'study music' to be "art being reconfigured, over and over again, as a tool for productivity."  These are both valid arguments, and yet, listening to City Girl, they fade into the background.
Where most chillhop feels faceless, algorithm-generated (and sometimes, algorithm-created), City Girl's has a pulse, perspective, and reverence for the art. A clear romantic, she makes emotive, somber, and evolving suites that bump in a perpetually rain-soaked metropolis, the kind that's aglow with pastel-hued neon. Somnolent Nova, her best record to date, carves out new spaces for natural wonder and connection in that world. On opener "Divine Reverie," she drops crisp, cracking drums beneath sweeping strings before layering in acoustic guitar and delicate piano. The title track begins with a light wash of rain, then metallic percussion, warm keys, a muted synth, and organic noises combine to create what sounds like the sun breaking through heavy grey clouds. Throughout, songs like the trap-inflected "Into My Arms" and the ghostly "Phantom Embrace" evoke the romantic undercurrents of tenderness and longing that runs through City Girl's work. Somnolent Nova is chillhop for people who want to confront their emotions, instead of tuning them out while drinking their second cold brew of the day.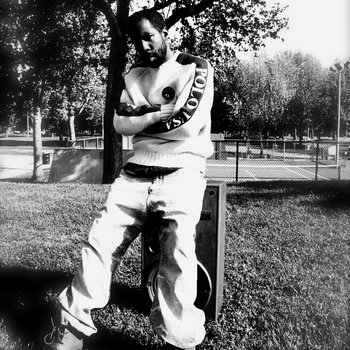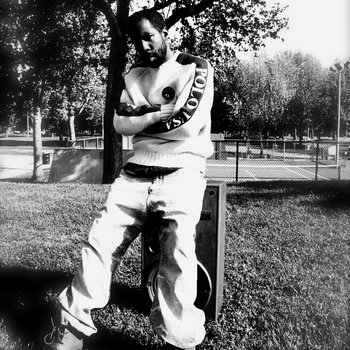 Merch for this release:
Vinyl LP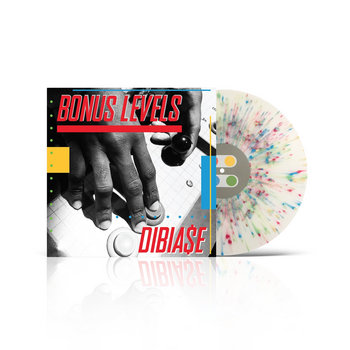 If he wanted to, Dibia$e probably could "ma[k]e a heater on an Etch A Sketch." Follow him on social media, and it soon becomes clear that the Watts, California native can master any sampler and sample virtually anything. Bonus Levels is the result of decades spent with his fingers poised over drum pads—and his undying affinity for the sound effects and minimalist electronic scores of 8-bit video games. The L.A. beat scene paragon deconstructs the bleeps, bloops, and jangling melodies hardwired into those games, and uses them to create unquantized beats that knock, swing, and drag to pixelated melodies and his own internal rhythms. Dibia$e is comfortable working in a variety of genres, and no two drum patterns sound exactly alike. On "Ninja Starz," he delivers ominous and spacey boom-bap, while "Blaster Master" is a punishing, breakneck footwork song that sounds as intense as battling the final boss of a secret level. Diba$e stitches together these disparate beats with vintage Nintendo commercials and news segments about old consoles that bely the album's core message: creating a project of this breadth and depth with such a small sonic palette requires years of slow, incremental progress.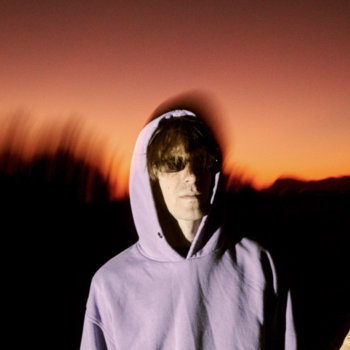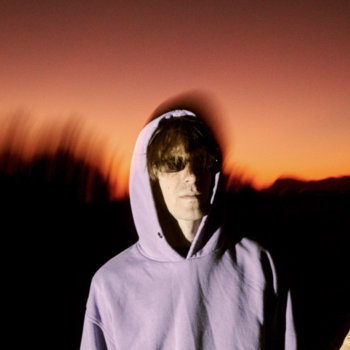 The Lasso is a sonic polyglot, equally adept at conversing in countless genres as he is shuttling between and fusing them. Recorded with 13 musicians over the course of eight weeks, The Sound of Lasso is a sweeping, brilliant, gorgeous album that defies not only genre, but musical language as a whole. Like the work of Makaya McCraven, it's rooted in instrumental hip-hop, but it also pushes into jazz, ambient, and more. There's the angular and icy cello-driven "Portraits," which sounds like trekking through a snow-blanketed forest. "Sol," on the other hand, is an amalgam of bumping, shuffling, and spaced-out beat music made of sounds siphoned from the Airliner speakers during the peak days of Low End Theory. These constant shifts in tone and temperature define the record writ large; listening to them is like watching the seasons change in minutes instead of months. The abundant tempo changes speak to The Lasso's inexhaustible range, as well. At the end of  "Heliotrope," the band breaks from the snaking, swirling, and rattling beat that came before; the track then becomes something like Charles Mingus playing over dusty, uptempo boom-bap. With this record, The Lasso has found a language that belongs to him alone.
Merch for this release:
Vinyl LP
The hardest working producer in Richmond, VA, Ohbliv boasts an ever-expanding catalog that gives credence to Malcolm Gladwell's "10,000 hours" theory. Give Thanks marks the latest evolution of his soulful boom-bap. Minimal compositions made of percussion hammered out on the SP-404 and deftly arranged loops, they feel warm even when the drums are calibrated to crack skulls. You can almost see Ohbliv blowing the dust off the records he used to create them, the scene captured in sepia. "Romantic Black Comedie" and "Change 85" have the swing of the best Pete Rock beats circa PeteStrumentals; they are the sound of blunted train rides in virtually empty cars, of admiring the geometry of DayGlo subway art in the sun. "Easy Ridin" on the other hand, though it's still warm and pulses to dry, hard-hitting drums, has a West Coast flavor. The same could be said of the synth-heavy "Overcast," which feels like a mellower "Funky Worm" set to dynamic percussion. Each beat is uniquely laid-back, but they all smack just the same.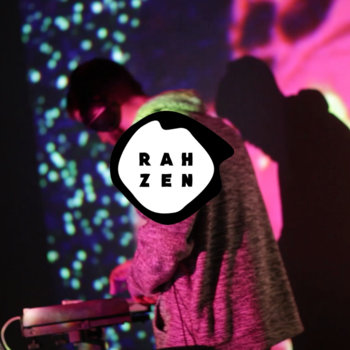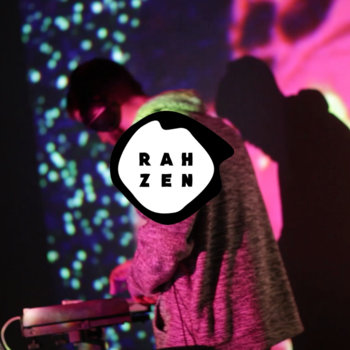 Merch for this release:
Cassette, Vinyl LP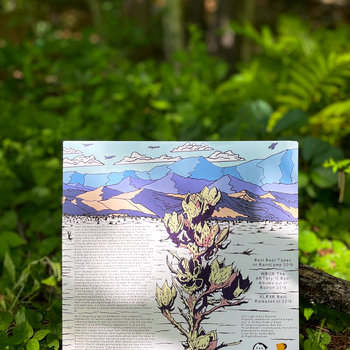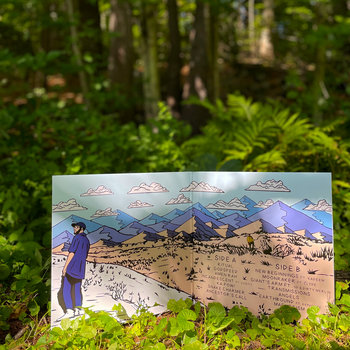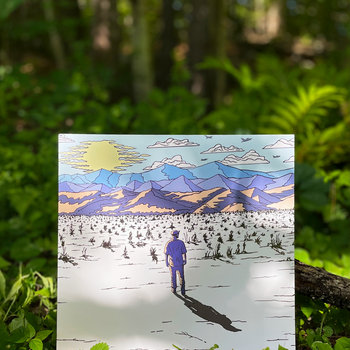 Rah Zen is the guiding light of Boston's rising beat scene. Nightworks, his monthly beat-centric show at a local brewery, provides a communal space for the city's producers. Like the club that inspired it (Low End Theory), Nightworks is an artistic showcase and an arena for friendly competition, a place to urge your compatriots to push their limits and expand the boundaries of the medium.
With Nightworks as Zen's training ground, it follows that his sophomore album Upon the Apex is a collection of the most innovative beat music to emerge from Boston. Darkness broken by pockets of light; eerie, otherworldly melodies grounded in earthy textures: the beats on songs like "Ancestor's Call" may well have been made in some dense forest crawling with creatures straight out of a Guillermo del Toro flick. Influences abound, from RZA and Flying Lotus to Ras G and Teebs, but they're so deftly woven into Zen's singular style that you only find small threads. Throughout, Zen samples guttural cries ("Ritual"), mantric chants ("Amen Rah"), inhales and exhales that become distorted, melodic, or percussive. They give his work a primal, atavistic quality. With each beat Zen reaches back and communes with ancient spirits and sonic forebears alike. He understands that's the only way forward.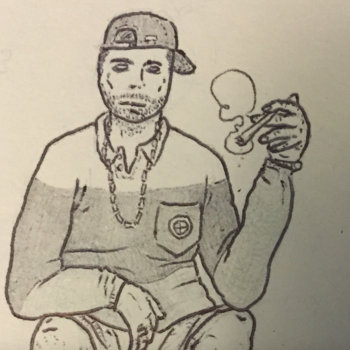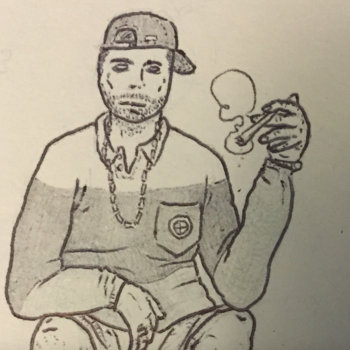 Samiyam continues to find new permutations of old formulas. i got shit to do deconstructs golden-era rap production from all coasts and examines the pieces through the lens of someone who spent the end of the '00s and the entirety of the 2010's listening to the progressive beat music coming out of L.A. "Thanks" is less a song than a candy-coated slab swinging between neon nebulae; the beat rides between the L.A. beat scene's cosmic leanings and southern trap, leaving a slick of red-purple syrup in its wake. "55 Strawberry" is '90s Premier slowed to a snail's pace, alternately grimy and regal as the dragging percussion slams like someone dropped a dozen safes on concrete. Samiyam doubles down on his affinity for east coast producers with "The City." The ominous and thundering sound of Bronx brownstones ablaze, crashing, and crumbling to rubble in the 1970s, it would be the perfect beat for Ka if it had softer drums. No matter where he pulls inspiration from, Samiyam builds bangers like no one else.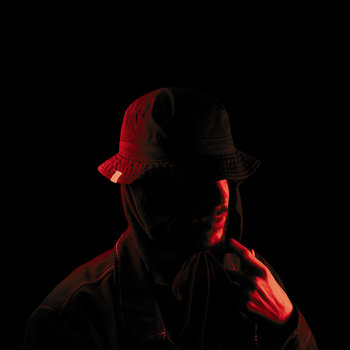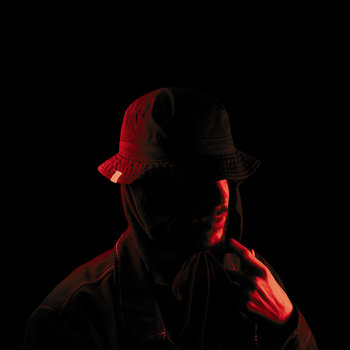 Merch for this release:
Compact Disc (CD), 2 x Vinyl LP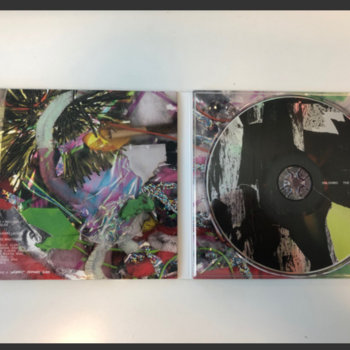 Shlohmo first gained mass attention with Bad Vibes, the beat scene's greatest breakup album. Ambient, textured, and delicately knocking beats met melancholic computer-filtered guitar. It was IDM and R&B slowed to codeine viscosity—the sound of feeling so numb you can't feel the tears.
On The End, Shlohmo turns his gaze outward, recalibrating his sound as he assesses a world that we know is crumbling ecologically, financially, intellectually, morally, etc., etc., etc. This is the bleakest of Billy Corgan's acerbic alt-rock, the guitars grinding and screaming, combined with a fusion of instrumental hip-hop and electronic beat music that verges on industrial. "Dystopian" is an overused descriptor, but it's the only one that fits. How else to describe the cavernous drums sounding behind his take on Vangelis' Blade Runner score ("Hopeless")? Or the plaintive guitars crying amidst a punishing footwork beat and frenetic, laser-like synths ("Panic Attack")? The End is the score to footage of fires scorching swaths of L.A. county, of a homeless encampment next to newly erected downtown loft apartments wired with fiber-optics, of… You get the idea. Doom has been humanity's default prophecy for centuries, but it's never been soundtracked quite like this before.
Stro Elliot
Moods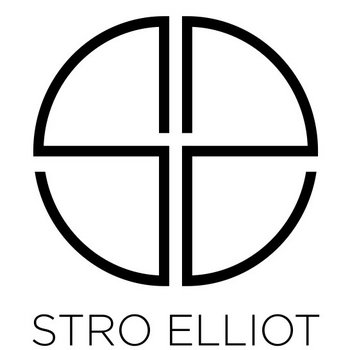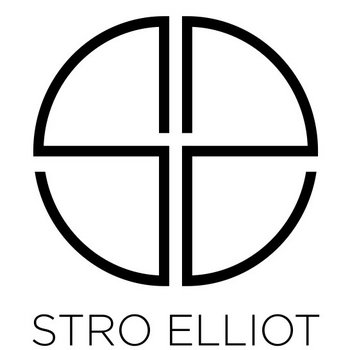 Ask Questlove, Kanye, and/or House Shoes about Stro Elliot, and they'll probably all tell you the same thing: He's one of the most talented producers working today. Questlove made Stro a member of The Roots; Kanye repurposed (also read: jacked) Stro's beat "Soul II Stro" for Sunday Service; and House Shoes put out two Stro records on his Street Corner Music label. The second of those, Moods, slaps, swings, and grooves, sometimes all at once ("Gifted"). With this album, Stro proves that the combined power of a brilliantly flipped sample and concussive drums remains undiminished. He finds the greatest reward in freaking the familiar. Moods features well-known samples from Aretha Franklin ("Gifted"), Marvin Gaye ("Marvin's Mood"), John Coltrane ("Kamaal Coltrane"), and even the Bangles ("The Egyptian Way"). In Stro's hands, decades-old soul, gospel, and jazz don't get reworked so much as they are reimagined. His beats leave you torn, unsure whether you prefer his compositions to the originals.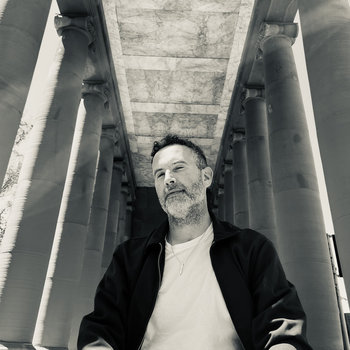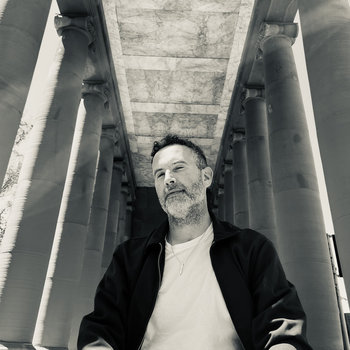 Merch for this release:
Vinyl LP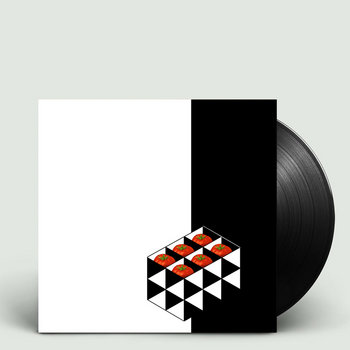 Super Natural Delights is a departure from Sweatson Klank's iteration of chillstep (see 2018's Fine Lines.) A lush record with layers of soul, funk, and R&B both sampled and played on live instruments (e.g., flute), this album is a product L.A.'s various music scenes and the deep crates of the city's record stores (both current and defunct). Rooted in the dynamic, hip-hop-inspired percussion that's come to define the L.A. beat scene, Klank seemingly tailors each suite for a specific setting. The thumping "Walking on Air" sounds tailor-made for roller rinks, with a deep, bouncing bassline that's more or less an open invitation to bust dance moves while gliding along polished parquet. "Island Life Calling" is music for creamsicle sunsets viewed while cruising the PCH. "Ubiquitous," a quasi-disco track, would do Roy Ayers proud. And the subterranean groove on "Fat Cookie," accented by rubbery, resonant bass, is something you're apt to hear while sipping a craft cocktail at a rooftop lounge or listening to the radio as you head home from the club. You'll know where and when to play each track as soon as you hear them. 
Wowflower's downtempo beats are blissful on the surface yet subtly complex beneath it. Self-Portrait, his second album on Street Corner Music, continues in this vein. Their warmth, which you can feel in the lo-fi hiss and pop as much as the ambient melodies, is the warmth of sunlight bathing your skin. And several beats feel like they were crafted in the natural settings they evoke. "FoundFree" is an aqueous wonder. Drops of water hit in time with the kick, making each one sound like they're falling and echoing inside a cave. Crystalline melodies shimmer like light dancing across a pond. On "Untuch," chimes tinkle between calm yet immersive chords. It's the sound of feeling and hearing a temperate breeze at once. Still, none of this speaks to Wowflower's drumming, which is varied and brilliant. He weaves even the most involved and resonant drum patterns into and around his open, gorgeous melodies.