CERTIFIED
Artist of the Week: On "Universal Beings," Makaya McCraven Broadens His Jazz Appeal
By Will Schube · October 22, 2018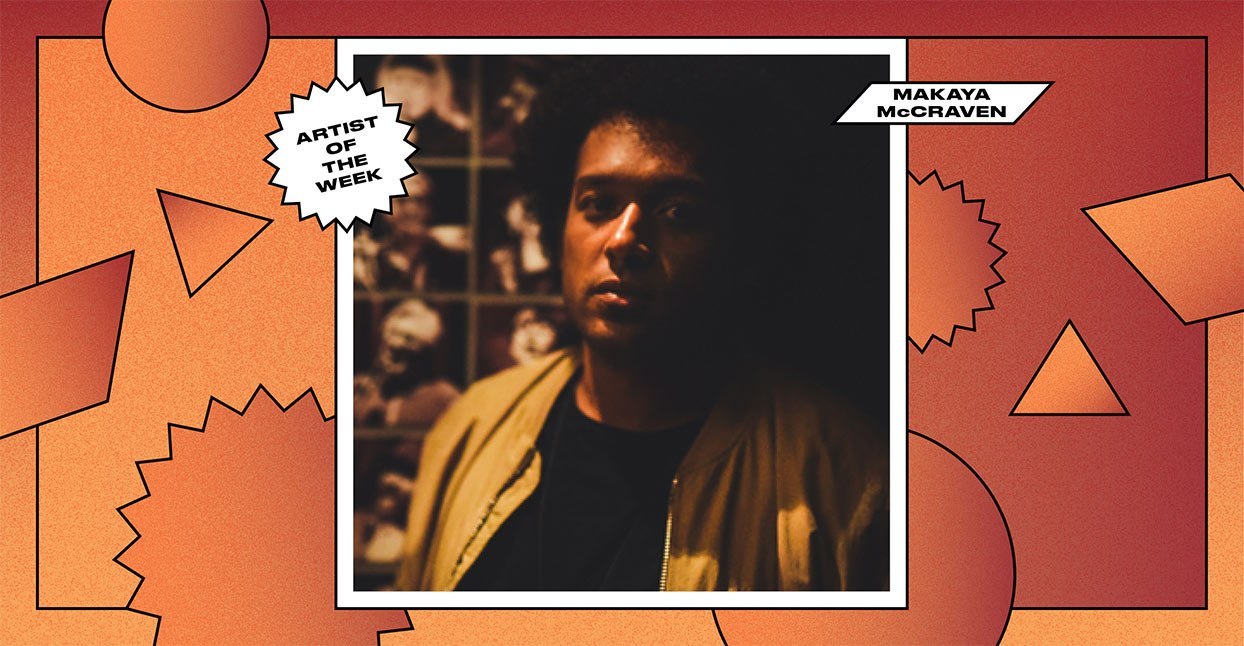 The history of Chicago jazz can be divided into two eras: before and after the establishment of the Association for the Advancement of Creative Musicians (AACM). Founded in 1965 by artists Muhal Richard Abrams, Jodie Christian, Steve McCall, and Phil Cohran, the collective quickly set an identity for Chicago's most ambitious musicians, fostering a home for multi-instrumentalists Anthony Braxton and Henry Threadgill, and The Art Ensemble of Chicago.
As popularity and interest in jazz began to wane towards the late '70s and into the early '80s, the AACM became an even more vital institution for young musicians hoping to find a sustainable way to pursue music without sacrificing intergrity.
"There are so many musicians that come from that era of Chicago who have helped create the style of jazz that you listen to today," says Junius Paul, a staple of the city's current jazz scene and the bass player for the current iteration of the Art Ensemble of Chicago. "You listen to a lot of musicians now playing free, creative, and open music, and a lot of that originated here in Chicago."
A product of this history is Makaya McCraven, an experimental jazz drummer who has spent several years cultivating his own unique sound and movement within the Windy City. He's become a quiet force in Chicago, known for his incredible live performances and unique style of recording (more on that later). And while Kamasi Washington's blustery gospel-infused jazz has made him the genre's trendiest musician, McCraven takes the exact opposite approach: His latest album, Universal Beings, plays like a meditative beat tape—full of lush instrumentation and star turns from some of the best players in jazz. Though the album is McCraven's fifth project overall, it feels like a grand culmination of all the hard work that's gotten him to this point.
Merch for this release:
2 x Vinyl LP, Compact Disc (CD)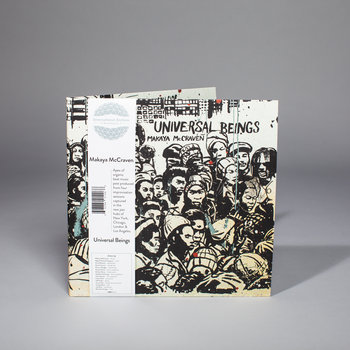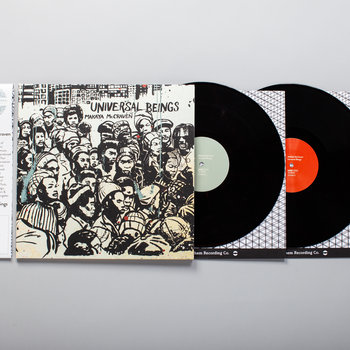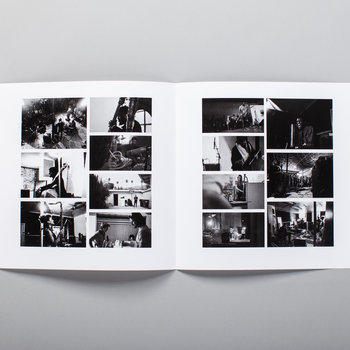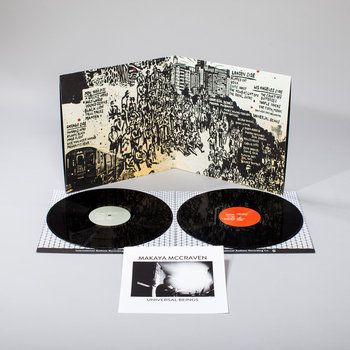 Long before this moment, McCraven was a notable artist looking to make an impact in his adopted city. Originally from Amherst, Massachusetts, he used to fly back and forth from Chicago to the East Coast to play gigs with his original cohort of musicians. In the Midwest, he'd meet others with whom he still has a bond today. "I had to start from scratch," McCraven says of his move to the Windy City. "I had a full, professional career by the time I got to Chicago. So when I moved there, the city wasn't national or international enough that I showed up there and people knew me. My identity was never anchored in Chicago in that sense."
McCraven began developing a deep love for jazz and the various subgenres that bubbled beneath it at a young age. To pursue music more seriously, he left for Chicago a dozen years ago at the age of 24, and because of an unrelenting work ethic, he eventually became a staple of the city's scene. The process wasn't immediately gratifying, though. He'd been in Chicago for three or four years when he first performed with Jeff Parker, an experimental guitar and composer who'd also become his labelmate on International Anthem. Parker appears on the fourth side of the Universal Beings double-disc LP, just as the record becomes more psychedelic and rooted in folk-jazz. Universal Beings represents the broad intersection of music that makes Chicago one of the world's foremost creative hubs. "It's a really culturally rich city," Parker says. "There's a gospel scene, an African scene, mainstream jazz, creative free jazz, improvising, all sorts of stuff. Pretty much anything you can imagine."
But while Universal Beings feels like a McCraven record, he's also branching out in ways he hadn't before. Early albums, like his 2015 debut—and the third International Anthem release ever—In the Moment, was born from a distinctive recording style in which McCraven recorded a year's worth of shows and spliced and chopped them into jazz-inflected head-nodders. It was an unconventional method that turned traditional jazz inside out, and proved to be McCraven's trademark. His next two records, 2017's Highly Rare and 2018's Where We Come From, both build off this live-to-collage approach, but with Universal Beings, his idea becomes a diamond—sharp and perfectly formed.
On Universal Beings, McCraven attempts to argue that there is a higher level of connection between musicians than regionality or place. While he certainly defends this to great success, the record is also a wonderful microcosm of Chicago's wildly diverse scene. You get the Drag City post-rock experimentation, the straight-ahead jazz pioneered by the AACM in the '60s and '70s, the free-wheeling genre-bending of the International Anthem label, and the heavy beats of the city's rap producers. It's impossible to peg down, with McCraven bringing these various sounds and marrying them through the sheer will of his drum kit.
Merch for this release:
2 x Vinyl LP, Compact Disc (CD)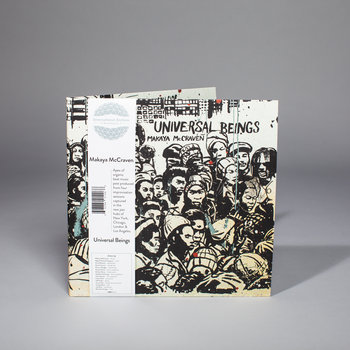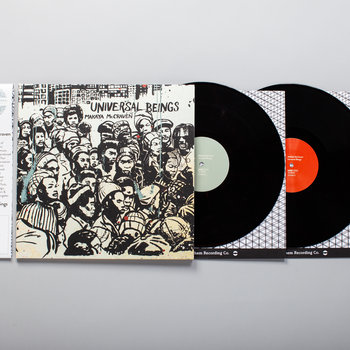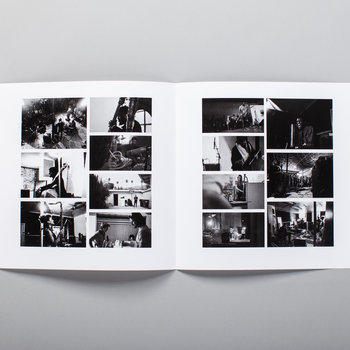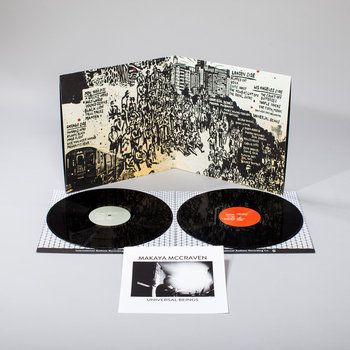 The album is divided into four sections, each of which was recorded with a different band in a different location. McCraven's ability to weave these disparate sessions into a cohesive, epic album is a testament to his underlying pocket and ability as a producer on the back-end. Between sessions in London, Chicago, New York, and Los Angeles, McCraven and his various bands establish a thesis for a truly universal music. The album is an insistence on worldliness and a coalescence of various subgenres and the particular musical folklore pertinent to each of these cities. And while McCraven still views Chicago as his home, and one of the chief inspirations for this collage approach to jazz music, the premise for such an ambitious project is broader than the scope of a single scene.
"I thought it'd be cool to do a similar process as those earlier records, but in different places where I could work with people I've been talking about working with for a long time," McCraven says.
As such, the record is a mobile tour for McCraven, dropping in on other scenes and bringing his wide-ranging style to these other communities bubbling with dynamic jazz cultures. The A-side, recorded live in Queens and featuring Brandee Younger on harp, Joel Ross on vibraphone, Tomeka Reid on cello, and Dezron Douglas on double bass is deeply invested in the spiritual jazz tradition. Since it was recorded live, audience interaction plays a critical role as well, with McCraven's dynamic drumming occasionally accented by claps from the audience.
The B-side was recorded in Chicago with Londoner Shabaka Hutchings, Junius Paul, and Reid, and the eclectic dynamism of this group speaks to the experimental gravitas of the city's scene. "Atlantic Black" is deeply avant-garde, all percussion and squeaky horn lines. Even though Hutchings occupies a different scene, the way he comes together with Chicago native Paul on the double bass is a masterclass in improvisation.
"When Makaya and I were on tour in Europe, we'd run into either Sons of Kemet or Shabaka and the Ancestors," Paul says of the collaboration. "It was really a pleasure to be able to play with Shabaka and Makaya at the same time. The energies just matched up really well. We went in a bunch of different directions."
Sessions in London and Los Angeles round out the LP, with the latter standing out as the most impressive of the four sides. Featuring Josh Johnson on alto saxophone, Miguel Atwood-Ferguson on violin, Parker on guitar, Anna Butterss on double bass, Carlos Niño on percussion, and McCraven on drums, these six tracks recorded at Parker's studio are esoteric yet approachable, a sort of ambient jazz that features behind-the-scenes looks at the recording process. It also goes a long way in highlighting McCraven's mastery of the collage process; for these are four different records from four different bands in four different studios. And yet, it still sounds like one record.
While McCraven has spent his career synthesizing the distinctions between live recordings and studio sessions, none of his projects have blended the two warring aesthetics as completely or coherently as he does here. This album exists outside of any traditional setting, it's innovative in the truest sense of the word. At 22 tracks, the album breezes by in triumphant bursts, catapulted by the album's four distinct sides. It's the record collection of a music lover pasted atop a jazz infrastructure, spanning genres and expanding its scope in live-time to create a timestamp for an era across four unique scenes. In short, it's a triumph.
Merch for this release:
2 x Vinyl LP, Compact Disc (CD)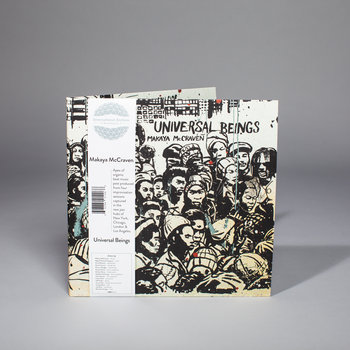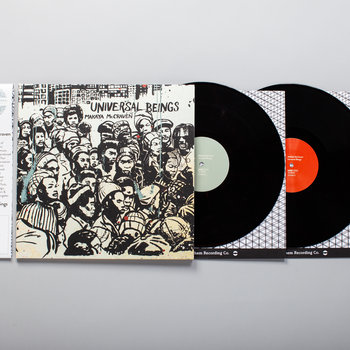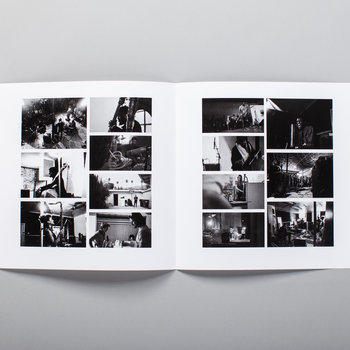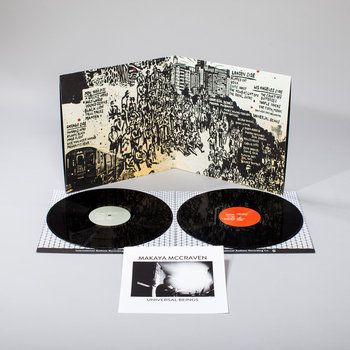 McCraven views this album as something outside of Chicago, but there's certainly something to be said for Chicago's jazz scene leading the way for the rest of the country and overseas scenes as well. "Chicago is a very big, broad, and diverse city. You're gonna find a wide varieties of things to come across. Part of Universal Beings was to say that about Chicago by saying that about all of the places. All of these arts communities have distinct sounds and distinct things that they bring out of people," explains McCraven. "My scene is gonna have an influence on others, and our mentors and our elders are gonna have that influence on us. That's the beauty of the local scene. It's all about community. The community of Chicago definitely influenced me to follow certain things in improvised music."
That's what makes Universal Beings such a special achievement. It's not only a conversation between different players and different cities, but different generations. The history of the AACM is infused in the playing of Junius Paul, McCraven, and all of the Chicago staples who appear on the LP. Jeff Parker's work with Tortoise squeaks its way onto the album's fourth side. There's a treasure trove of history on this record, but more importantly, there's a way forward. This is future music where borders don't exist and the divisions we think come between us actually bring us closer together. Perhaps that's the Chicago that coalesces through this album. It's a prideful record, one that celebrates the diversity of its participants. "We have a lot of commonalities to share, we can come together and create something meaningful because we're part of a thread that's deeper than locale," says McCraven. "But we're still gonna come with all of the history from the places that influence us."