BEST OF 2017
The Best Jazz Albums of 2017
By Dave Sumner · December 19, 2017
"Some" is a word we should introduce early on—as in, this is some of the Best Jazz of 2017. As 11 previous Best Jazz On Bandcamp columns have proven, there's more music that warrants consideration than we have space available. Some of these albums have received previous mention in those columns, but most are brand new, often hitting the Bandcamp shelves after columns had already been submitted. So, in addition to this being a celebration of the Best Jazz on Bandcamp in 2017, it's also an opportunity to discover even more new music. This has been a great year for new jazz, and this list is more proof of that fact.
Merch for this release:
Vinyl LP, Compact Disc (CD), 2 x Vinyl LP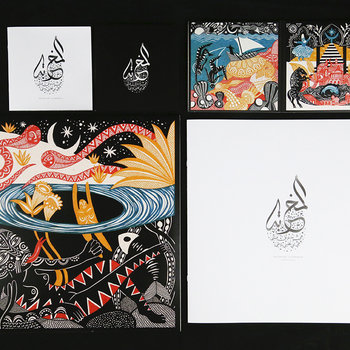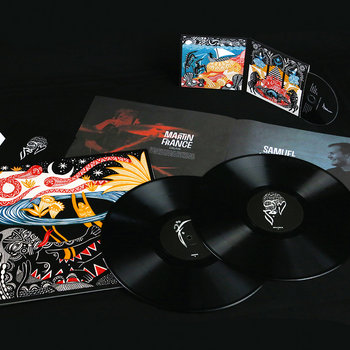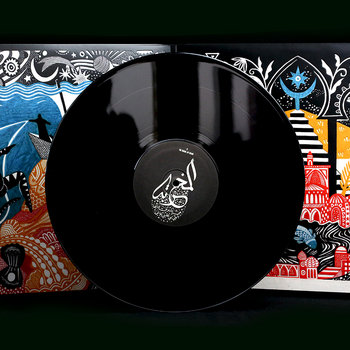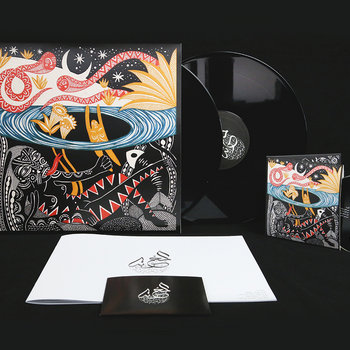 This mix of Arabic, post-bop, and soundscaping is both a statement of who Yazz Ahmed is as a musician, and a treatise on how modern jazz can look to its roots and to the future, simultaneously. The doorway to the trumpeter's singular form of cosmic jazz makes room for spacey ballads, indie rock flourishes, minimalistic undercurrents within the framework of the jazz, and Arabic music. By itself, it's an impressive synthesis of influences. That Ahmed is able to breathe it out as a unity of sound and vision marks La Saboteuse as one of the albums of the year.
Merch for this release:
Vinyl LP, Compact Disc (CD)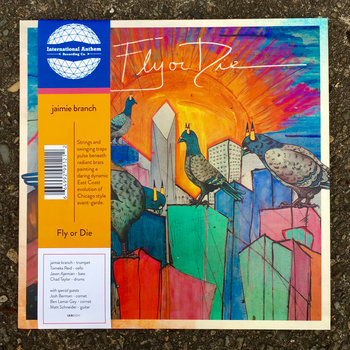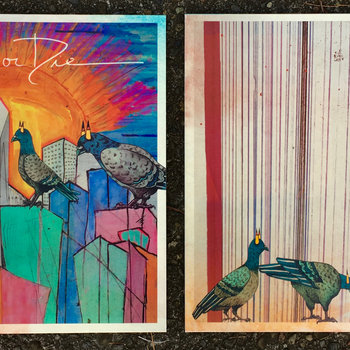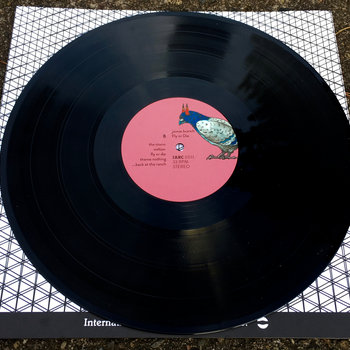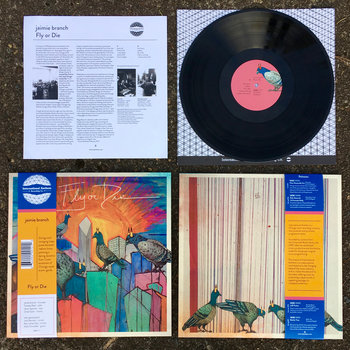 Jaimie Branch's Fly or Die is the sound of transformation. Organic instruments crackle with an electricity that sparks visions of living entities transforming into mechanical beings—a modern day phoenix whose flames are the spark and glow of cybernetic effects. There are moments of tunefulness that border on catchy, and all of them bleed out into pools of dissonance before reforming as a distant melody. Sometimes, that dissolve and reformation feels like an explosion; other times, it's as slow as a time-lapse photo of day becoming night. It's an amazing sonic display, made that much more remarkable by the fact that it's also Branch's debut.
Merch for this release:
Compact Disc (CD)
What began as an impromptu session at a potluck in Helen Gillet's living room became the excellent recording Horizon, performed and recorded in that same space. The cellist's New Orleans roots inform the entirety of the session, whether the music keeps to a traditional theme, skews more modern, or wanders into freer, avant-garde territory. There's always the sense of something old to go along with the new, and much like the potluck that brought everyone together in the first place, the array of different ingredients comprise the meal of the music.
Merch for this release:
Compact Disc (CD)
The magnetic personality of Collectif SPATULE's debut makes it easy to overlook the relative complexity of the music. Chromatic harp, cello, flutes, and voices mesh with more traditional instrumentation like saxophones, guitars, and percussion. Nothing about the odd pairings stands in the way of the toe-tapping melody of "Réminiscence," the alluring sway of "Fabulous," the extended jam of "13 à table," or the drone-to-bop transformation on "Âdhyâtma Murshida." The Nantes, France nonet adds a theatrical flair to every expression, a beguilement of melodic ornamentation and a sense of drama to each harmonic surge. The net result is a focus on the emotional impact of this joyful music, rather than on the cerebral intrigue of its inner workings.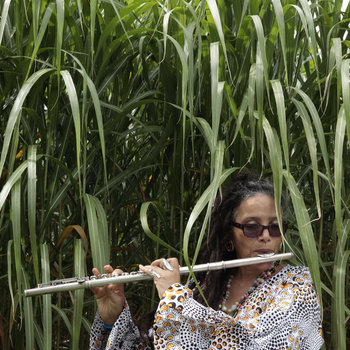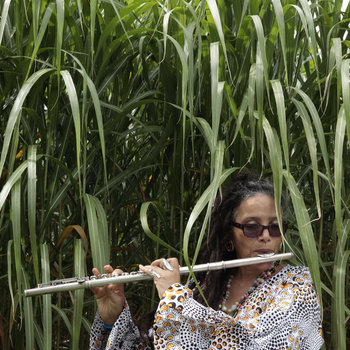 Merch for this release:
Compact Disc (CD), Book/Magazine, Vinyl LP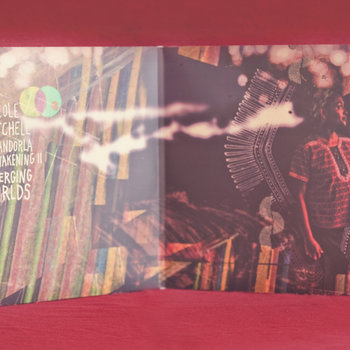 Just referring to Nicole Mitchell's new album as an Afrofuturist project establishes the premise that Mandorla Awakening II: Emerging Worlds is going to be something outside the norms of conventional jazz. But even that doesn't do this record justice. This narrative-driven recording merges the art of world-building with that of sonic construction, and so it's no wonder that it finds room for a rich ecosystem of expressions—soul jazz, avant-garde, gospel, spoken word, cosmic jazz, rock, classical, and more. It's a massive vision, and it cements the flautist's reputation as one of music's true visionaries.
Merch for this release:
Compact Disc (CD)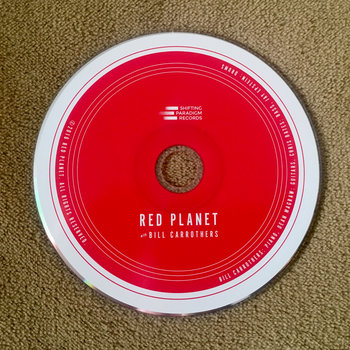 Renditions of John Coltrane's "Living Space" and "Big Nick," or Monk's "Think Of One" and "Reflections" wouldn't be particularly notable, except that the pairing of pianist Bill Carrothers and the guitar-bass-drums trio Red Planet result in such an unconventional sound that it's astonishing just how much they honor the originals, while still maintaining their own singular voice. The dreamy melodicism of Red Planet's Dean Magraw's guitars make for a lovely contrast with the icy precision of Bill Carrothers's own melodic voicings. It's a formula that works just as magically on their original compositions, like the lullaby "Unseen Rain" or the rollicking "La Luna."
There's an intoxicating quality to this blend of Middle Eastern maqam, Appalachian Mountains, and modern NYC jazz. The collisions of edgy twang and spry melodic twists has a mesmerizing presence, especially when the ebb and flow occurs in quick succession. Oud, slide guitar, cello, bass, and drums are the instruments that make up the Sandcatchers quintet. It's an unconventional combination, which makes it that much more impressive how embraceable this music is.
Matthew Bourne 
Isotach
Merch for this release:
Compact Disc (CD), Vinyl LP
After a series of experimental recordings on Moog, Matthew Bourne returned to his home overlooking the moors of the Yorkshire countryside and recorded a solo piano work that is stunning as it is sparse. Melodies employ the bare minimum of notes to become manifest, and nothing about the economy of sound prevents them from resonating like crazy. Bourne adds some cello here and there, always to great effect, and always as an enhancement to the piano's offerings. ECM Records fans will love this album for its tranquility. Nils Frahm fans will love this album for its statuesque beauty. Music fans will love this album because it just doesn't get any more gorgeous than this.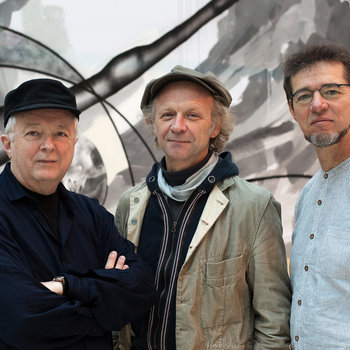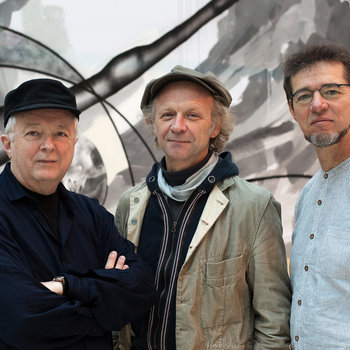 There's really no sense breaking down the details of the mesmerizing Tales of Herbst without first referencing their cover of the title track to the 1969 Miles Davis recording In A Silent Way. That trumpeter Franz Hautzinger gets the melody to soar to the heights of the original is impressive in its own right, but that the Brot & Sterne trio cinch the deal via the hang drum of Peter Rosmanith and the hurdy-gurdy of Matthias Loibner, well, that's not as expected—but it is de riguer for this enchanting album. Whether the trio makes a melody dance or drift or dash off ahead, there's a potent tranquility in every note that speaks to the sound and spirit of that Miles Davis classic. Trumpet, hang drum, and hurdy-gurdy aren't your typical lineup, but the trio sure make it seem like it should be.
Merch for this release:
Compact Disc (CD)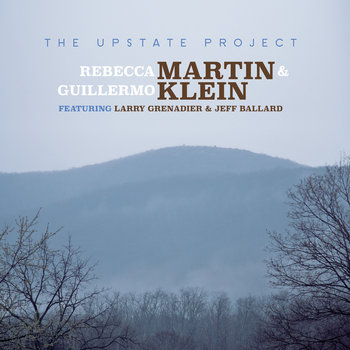 Though both vocalist Rebecca Martin and pianist Guillermo Klein have each impacted the NYC scene in their own ways, it wasn't until they both ended up relocating to upstate New York that they ended up collaborating. It's a perfect match, and well worth the wait. There's an appealing ease in the way Martin is able to incorporate modern jazz language into her folk music enchantment, and Argentinian folk has always been an essential component of Klein's NYC jazz lyricism. This matrix of similarities snaps into place on The Upstate Project, and the result are melodies that smolder at a tempo that simmers without boiling over. Bonus points for a reworking of Bill Frisell's "Throughout" (renamed "Hold On" for this recording), a song that well-suited for the album's haunting beauty.
Hvalfugl 
By
Merch for this release:
Compact Disc (CD), Vinyl LP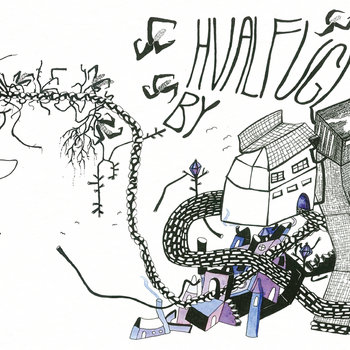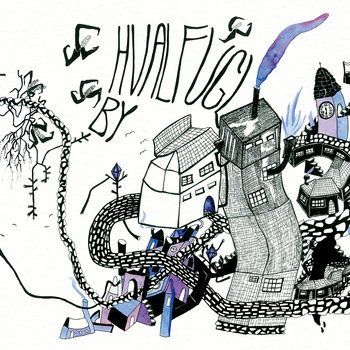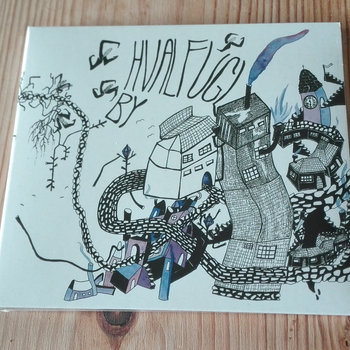 On their debut By, Hvalfugl demonstrate how simple, sparse melodies can elicit complex emotional reactions. The trio of bassist Anders Juel Bomholt, guitarist Jeppe Lavsen, and pianist Jonathan Fjord Bredholt hit the sweet spot where playful Scandinavian folk meets tranquil Nordic jazz; sometimes this music dances happily about, and sometimes it dives deep into contemplative waters. But no matter where the song eventually leads, the vehicle is always a concise melody—sharp as a hook and comforting as a warm hug.
La Pingo's Orquesta 
Peregrino
Merch for this release:
Compact Disc (CD)
Whether the influence is Argentine tango, Latin American folk, manouche, Balkan, or NYC jazz, La Pingo's Orquesta channels it all with a motion powered by joy. This sextet from Aguascalientes, Mexico are equally adept at triggering a tango as they are a waltz or tropanka, and trading ballad for bop for bossa. And all of it is channeled through a lens of folk music, a quality that gives all that motion some essential definition and provides the music an earthy soulfulness to balance out its euphoric joy.
Paul Jones 
Clean
Chamber music, Kendrick Lamar, Philip Glass, and Steve Reich all influence this excellent new session from Paul Jones. What's particularly fascinating is the way their influence is a subtle one: a pulsing undercurrent of rhythm, a perpetual layering of harmonic progressions, melodies that are both intricately detailed and powerfully addictive, a structure of pieces intimating a storytale narrative. In addition to his own sextet, Jones is joined by The Righteous Girls, The SNAP Saxophone Quartet, and a chamber quartet of bassoon, cello, oboe, and clarinet. That he attains an exceptional degree of cohesion is matched for impressiveness only by the effortless flow of the music itself.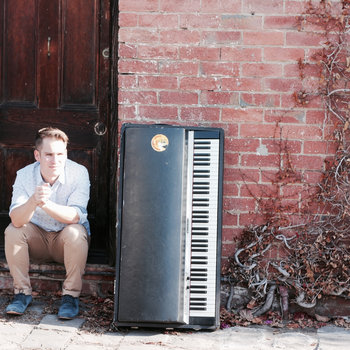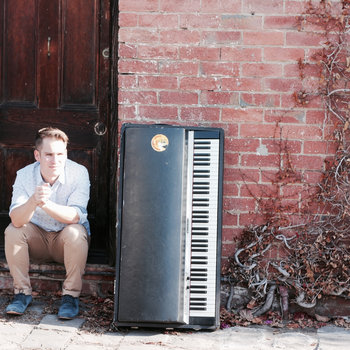 Merch for this release:
Vinyl LP, Compact Disc (CD)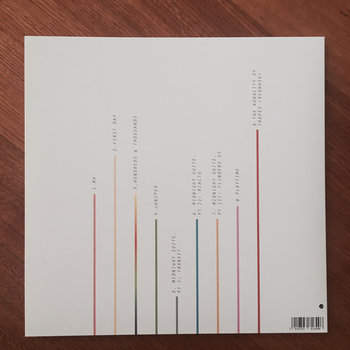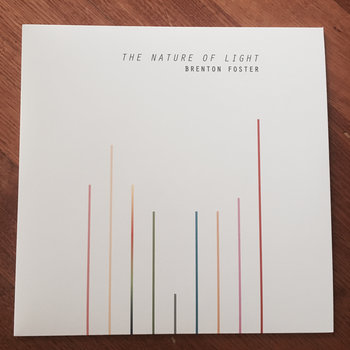 Brenton Foster's method of launching from a spellbinding melody into gorgeous surges of harmony leads to an endless supply of breathtaking moments on his new release, The Nature of Light. Each piece leads with those melodic statements, and the pianist makes it so that the wish is to stay within the moment, endlessly. But trombone, trumpet, and sax suddenly rise up with a lush sound as inviting as morning sunlight and, inconceivably, the sextet somehow eclipses those moments of sublime beauty. It's a pattern that's repeated throughout, and, of course, one that ends too soon.
Merch for this release:
Compact Disc (CD)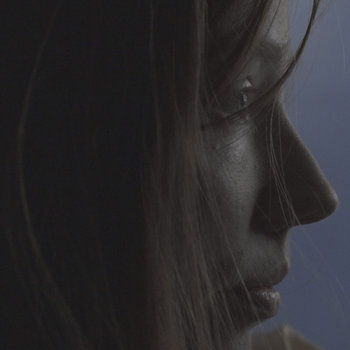 Fabel highlights how powerfully the Nordic jazz form can resonate, where a simple melodic premise can suddenly expand into a sweeping grandeur. This video-album holds nothing back on the cinematic ambience, not from a visual perspective nor a sonic one. Individually, trumpeter Jakob Sørensen, bassist Jens Mikkel and pianist Kasper Staub have been responsible for an impressive array of recordings over the last couple years. As the Fabel trio, they've created one of 2017's best.
The new album from Max Johnson is Exhibit A in how the sound of deconstruction can take on many forms—including moments of a strange and alluring beauty. The bassist is joined by musicians who are experts in breaking things down: pianist Kris Davis, drummer Mike Pride, and pedal steel guitarist Susan Alcorn. Meanwhile, a fascinating arrangement of Ennio Morricone's "Once Upon a Time In the West" illustrates how this quartet is just as adept at pulling the structure of a piece back together again.
-Dave Sumner