BEST OF 2017
The Best Albums of 2017: #100 – 81
By Bandcamp Daily Staff · December 11, 2017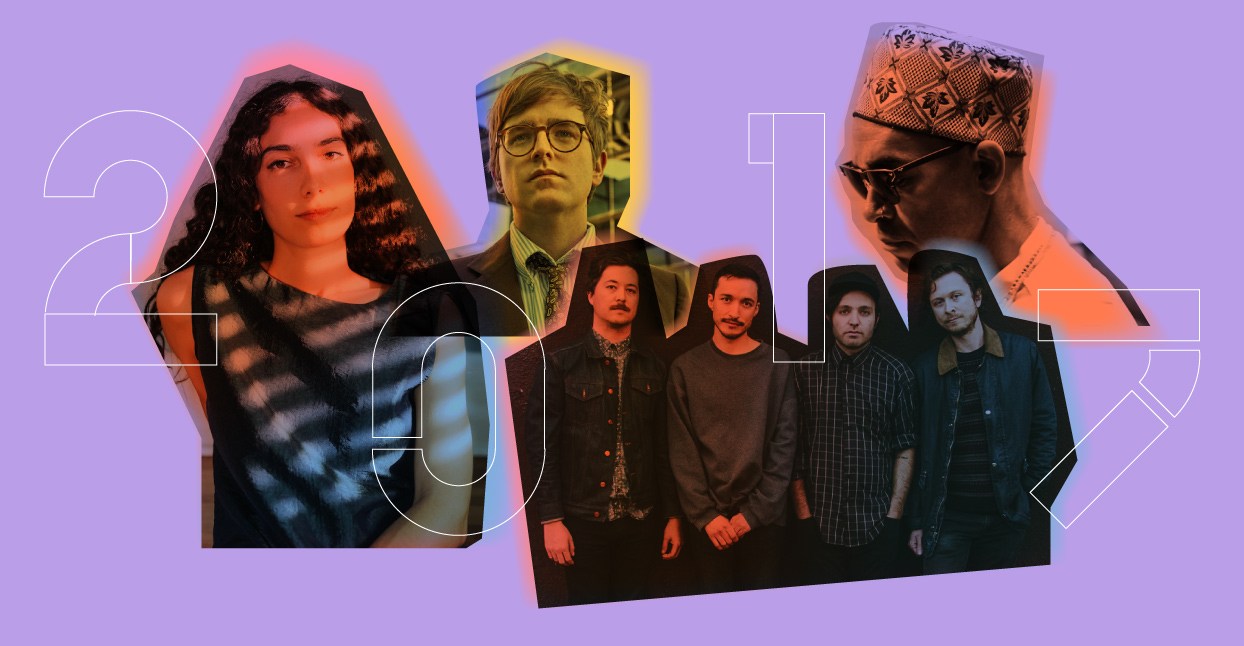 We'll be revealing the full list, 20 albums at a time, this whole week.
Last year, the Bandcamp Daily staff put together our first "Best Albums of the Year List," 100 albums we felt defined 2016 for us. At the time I remember thinking, "This is tough, but it will probably get easier as the years go on." Now, one year later, I'm realizing that I was wrong. The truth is, the world of Bandcamp is enormous, and it contains artists from all over the world, in every conceivable genre (including a few who exist in genres of their own invention), and at every stage of their career. The fact of the matter is, any list like this is going to fall short because, on Bandcamp, there is always more to discover. Right now, there's probably someone in their bedroom in Buenos Aires, making a record on their computer that is going to end up on next year's list. So as comprehensive as we've tried to make this list, we realize that, even at 100 albums, we're only scratching the surface of what's available. The albums that made this list, though, were the ones that stayed with us long after they were released—the ones we returned to again and again and found their pleasures undimmed, and their songs still rewarding.
Merch for this release:
Vinyl LP, Compact Disc (CD)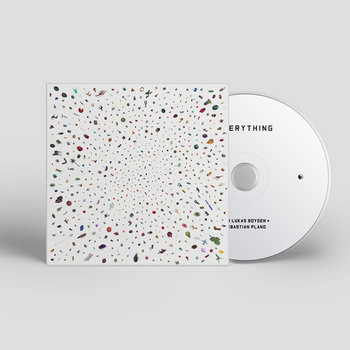 It's fitting that the year's most ambitious and mind-expanding video game sports a soundtrack worthy of the same description. Everything, by German composer Ben Lukas Boysen and Argentinian composer/multi-instrumentalist Sebastian Plano, is an expansive three-hour-long journey through organic and synthesized ambient swells that often sound less like songs than awe-inspiring natural phenomena. These compositions are just as brilliant and affecting standing on their own as they are working in tandem with game developer David OReilly's surreal biospheres, and the music's delicate charm only expands upon repeated listens.
Read our interview with Ben Lukas Boysan & Sebastian Plano.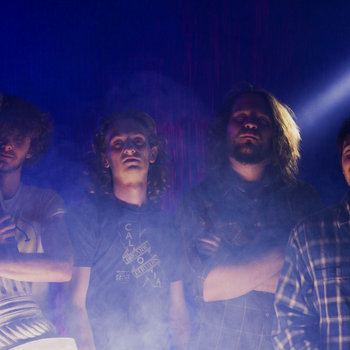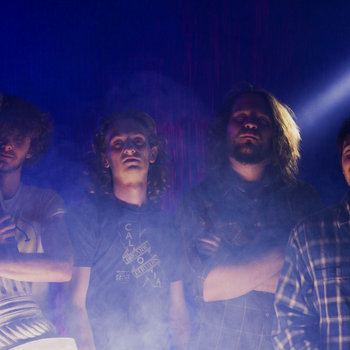 Merch for this release:
Compact Disc (CD)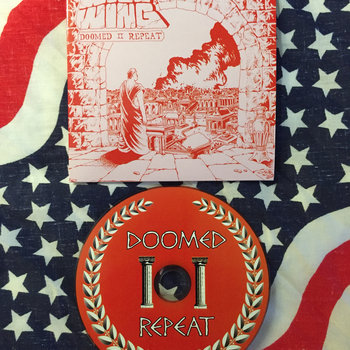 Los Angeles rockers Wild Wing are as California as it gets—experts in the intersection of psychedelia, bratty talk-singing, '60s and '70s rock 'n' roll, and goofy surf rock. These are shred-heavy tunes that glisten only with sweat. Doomed ll Repeat is a dynamic release that manages to find cohesion in the midst of all those Cali influences, most intricately in the album's closer, "Struck Out." It screams Bob Dylan, if he hung out in a Joshua Tree saloon.
Read our interview with Wild Wing.

Ibibio Sound Machine
Uyai
Merch for this release:
Compact Disc (CD), Vinyl LP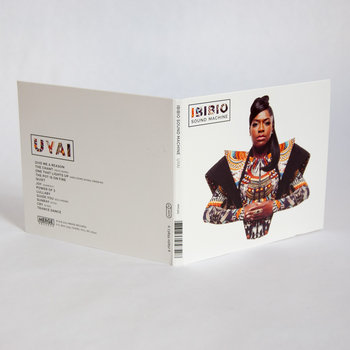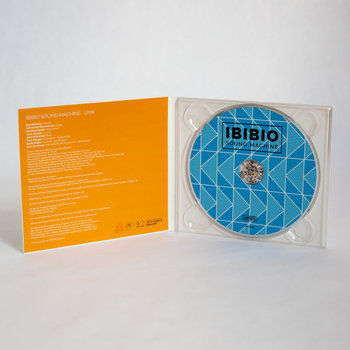 A surging blend of disco, new wave, electropop, Afrobeat, highlife, and Latin jazz, the sophomore album from Ibibio Sound Machine hurls the London octet's sound even further into the future than seemed possible the first time around. Meanwhile, frontwoman Eno Williams may have the charisma of Sun Ra and Grace Jones combined, but her style is unmistakably her own, as she turns her grandmother's Nigerian folk tales into adult lessons you can dance to. With Uyai, Ibibio Sound Machine's mothership has landed.
Read our Album of the Day piece on Uyai.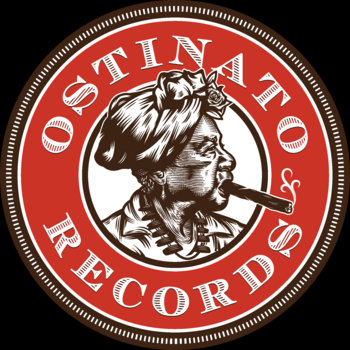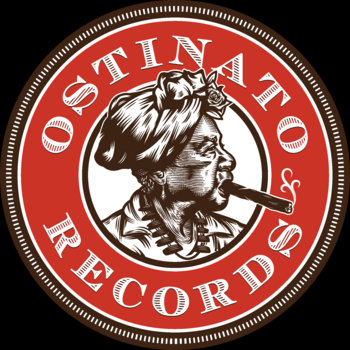 Merch for this release:
Compact Disc (CD), 2 x Vinyl LP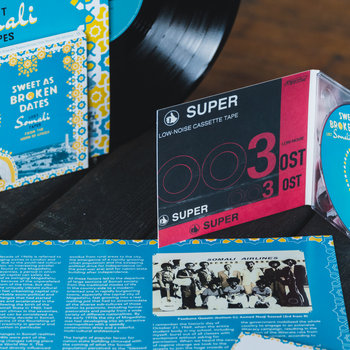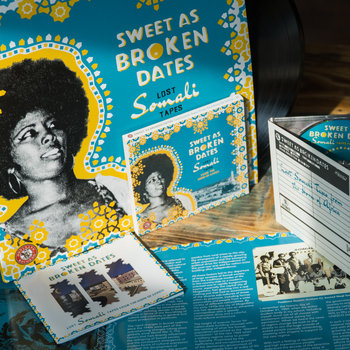 This music—a small sample of archives containing thousands upon thousands of cassette tapes and master reel recordings of over 50 years of Somali music—was removed from Somalia and buried underground in neighboring countries so it would survive punishing airstrikes by authoritarian leader Siad Barre. Vik Sohonie, founder of Ostinato Records, who seeks to tell the untold stories of Africa's past through music, curated this compilation (as well as another one of our top picks of the year). The tracks reveal a richly-textured Mogadishu pop music scene in the '70s and '80s that reflects the country's geographic access to the Arabian peninsula and the Indian subcontinent, as well as its proximity to Ethiopia. The supremely satisfying results are organ and synth-laced mixes that build on soulful Bollywood-esque vocals, touches of Ethiojazz horns, and lots of funky touches, over which fly the vocals of legendary female vocalists.
Read our Album of the Day piece on Sweet as Broken Dates.
Merch for this release:
2 x Vinyl LP, Compact Disc (CD)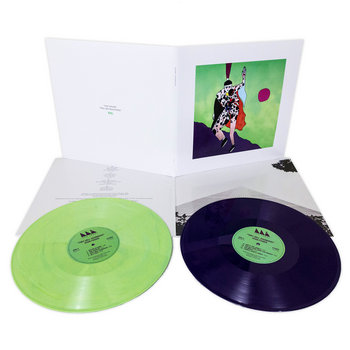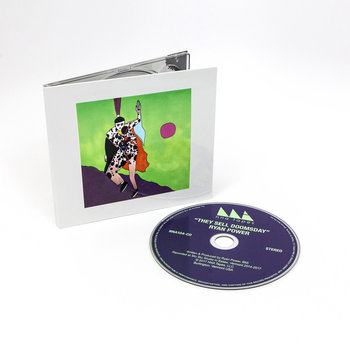 On his seventh full-length, singer/songwriter Ryan Power crafts a seamless blend of jazz-pop with classic '70s AM California rock and synthpop. Don't be fooled, though by the fact that They Sell Doomsday feels as easy as slipping into a warm bubble bath. Power incorporates some fairly complex and knotty elements that verge on prog and art rock, without sacrificing his songs in the process. He writes melodies that are so sweet and surprising, it's as if he's delivering a gift.
Read our interview with Ryan Power.
Kelly Moran's music has thought behind it and blood inside it. On Bloodroot, she uses the academic technique of "prepared piano," but the results are nowhere near dry. Supplemented with electronic samples, Moran's songs use repetitive figures and sweeping gestures to create a kaleidoscope of moods. She composed the album quickly during a 2016 snowstorm, and its best moments cascade like a blizzard. But nothing feels rushed; Moran can be as precise as she is urgent, and Bloodroot is a lustrous high-wire act.
Read our interview with Kelly Moran.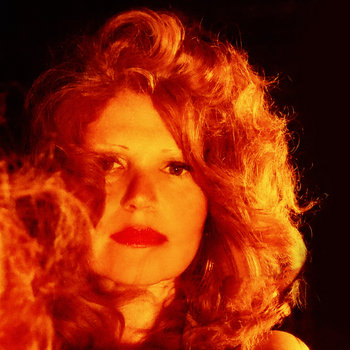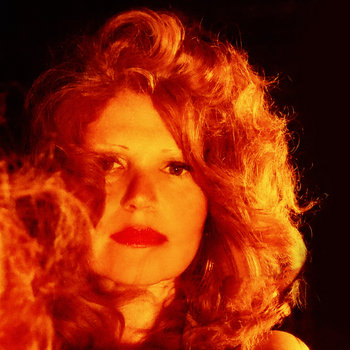 Cuban-American musician Delia Gonzalez made her second record, Horse Follows Darkness, after returning to the U.S. following a stint in Germany. She says the relocation made America feel like the "Wild West," and the five instrumental songs she created have the dusty, mysterious feel of new frontiers. Some tracks feel grandly cinematic, others pulse with motorik beat. But they all evoke a mindset of cautious discovery, as if in Gonzalez's music, there's always something worth finding just over the horizon. 
Read our Album of the Day piece on Horse Follows Darkness.
What makes a D-beat band—a sound that takes its regimented aesthetic as a point of pride—great is as hard to put your finger on as a sunbeam. But whatever ineffable magic the atheist gods of Discharge might grant, Texas's Impalers have in spades. The drums are ferociously straightforward without exhausting the listener, the guitars bring enough knives to a gunfight to at least leave a scar or two, and the vocals, until we're told different, appear to be performed by a literal cornered badger.

Makthaverskan
Ill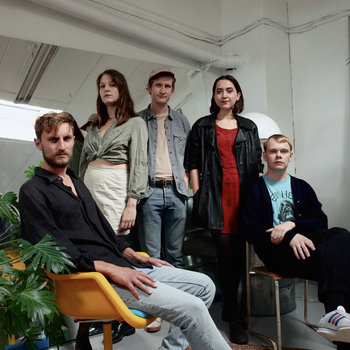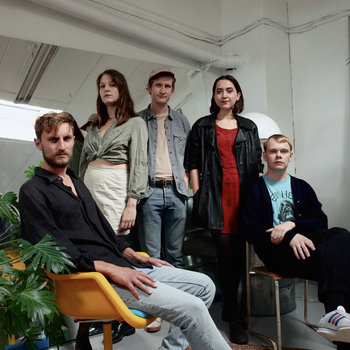 Merch for this release:
Vinyl LP, Cassette, Compact Disc (CD)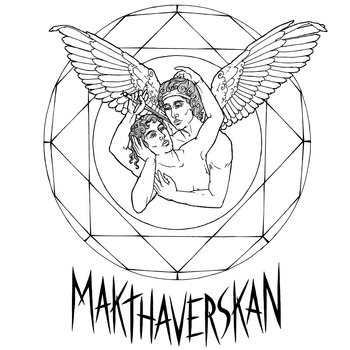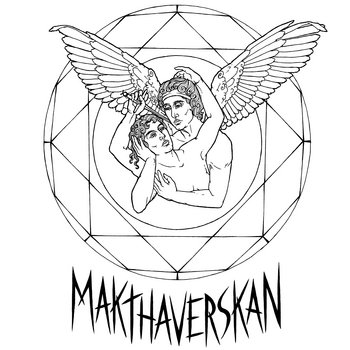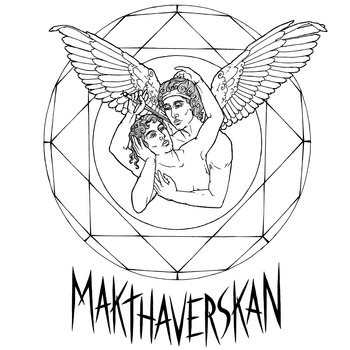 Gothenburg, Sweden band Makthaverskan's effervescent melodrama should require no introduction, but on their third LP, lll, the quartet is down a member after losing guitarist Gustav Data Andersson to a solo career. In his absence, the group finds new ways to build upon their foundation of bright-yet-downcast songs. On the gorgeous Ill, that means pairing vocalist Maja Milner's soaring "Fuck you" choruses with the upward riffs of the group's past, executed with even more precision and just as much bile. (See "Witness" and "Siren" for two particularly damning examples.)
Merch for this release:
Vinyl LP, Compact Disc (CD)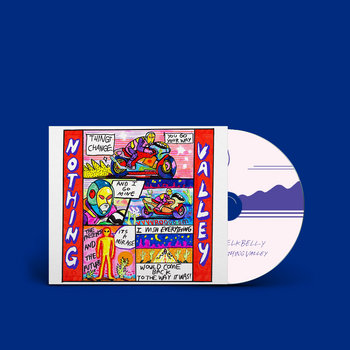 Chicago rippers Melkbelly are as close as family—because they are. Frontwoman Miranda Winters is married to guitarist Bart Winters, brother Liam plays bass, and they're rounded out by chosen fam, friend and drummer James Wetzel. The detail is only relevant because it speaks to the sense of connectedness at the heart of their pure punk physicality: Nothing Valley shreds, as evidenced in the first few seconds of the knife-sharp opener "Off The Lot." If experimental, messy rock 'n' roll is your bag, look no further.
Read our Album of the Day piece on Nothing Valley.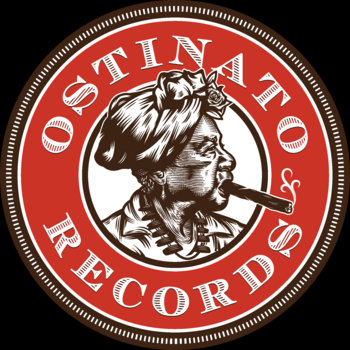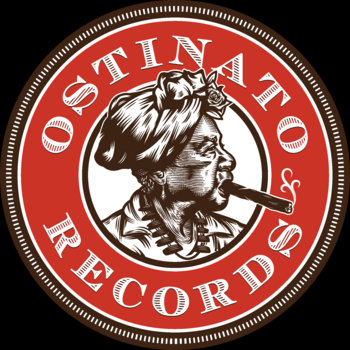 Merch for this release:
2 x Vinyl LP, Compact Disc (CD)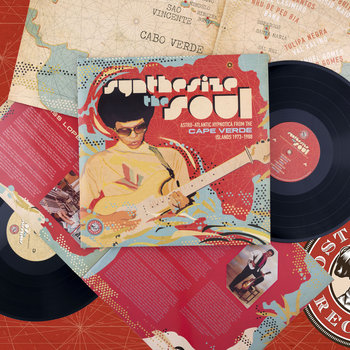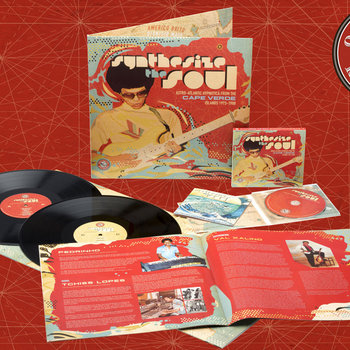 The 18 tracks on Synthesize the Soul: Astro-Atlantic Hypnotica from the Cape Verde Islands 1973-1988, tell the story of forward-thinking music from a transition period when the Cape Verde islands became independent from Portugal, and genres other than religious music exploded on the scene. These new variations of island synthpop represent the traditional beats of their roots music gone "rogue," as synthesizers and electric guitars replaced instruments such as the accordion, and hypnotic drums and jazzy takes turned up in abundance. Fascinating musicians such as Paulino Vieira (who contributes more than half the tracks) as well as expats working in Lisbon, Paris, and even Providence, R.I. contribute to the mix.
Read our Album of the Day piece on Synthesize the Soul.
This year has been a catalyst for a lot of necessary, politically-ambitious, and interpersonally angry music, but sometimes that destruction leaves in its wake a space for joy. Vigo, Spain trio Dois (confusing only in that it's the Portuguese word for "two") named their debut LP Está Bien—"It's OK"—to convey that sense of comfort. The title perfectly reflects that sentiment: it's delicate and dense psych-y, lo-fi pop, full of the Spanish-language choral harmonies and indie pop riffing that have come to define Dois' sound.
Rooted in a melodicism that makes this a perfect car album, with a rhythm section that never zigs when zag is an option, Xetas provide an instantly satisfying collection of rock anthems, with deeper currents that reward repeated listens. Using the Tarot as a framing device, dueling male/female vocals explore the frustrations of hard-fought everyday existence without retreating into either despair or the prosaic. This is, at its heart, hopeful music.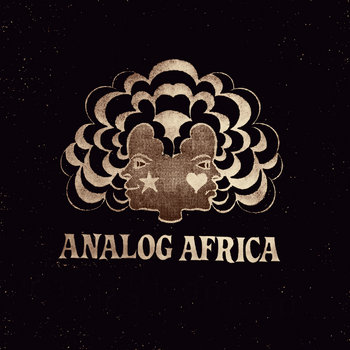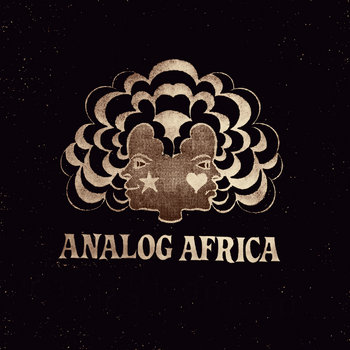 Merch for this release:
Vinyl LP, Compact Disc (CD)
Made famous internationally thanks to saxophonist Manu Dibango's '70s hit "Soul Makossa," makossa ("to dance" in the Douala language) is the national music of Cameroon, a sound that united the country after being divided under French and British colonial rule. The genre was born in the rhythms of the Saway people, which moved to urban environments where it happily incorporated merengue from the Dominican Republic and Congolese rumba, as well as highlife from '70s Ghana and Nigeria. The revelatory songs in this extraordinary compilation, courtesy of Analog Africa, come from the late '70s and early '80s, when funk and disco were gaining popularity—a perfect complement to the tropical beats.
Read our feature on Pop Makossa.
Merch for this release:
Vinyl LP, Compact Disc (CD)
Some people, it seems, are born in California no matter where they're actually from. The latest in the long line of musicians to present the Sunshine State as a kind of world unto itself, singer/songwriter Dent May brings his quirky brand of Mississippi boogie to the Pacific Coast on Across the Multiverse. Written and recorded in the newly transplanted May's bedroom, the album glimmers with the California of our imaginations while also percolating with the dance influences from May's nights spent spinning disco records.
Read our Album of the Day piece on Across the Multiverse.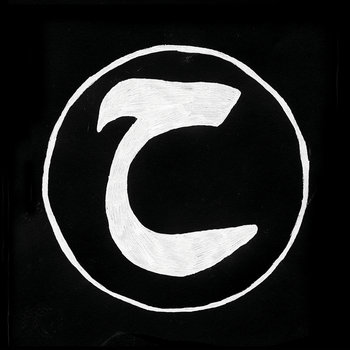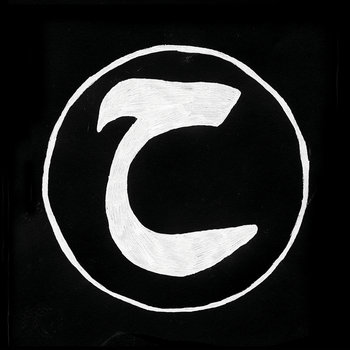 Reasonable people can disagree, but any reasonable person who argues that this isn't one of the best hardcore records of the year is lying. Hailing from Nuke York, with lyrics sung in Arabic, and songs played with a righteous, unhinged fury that borders on high art, HARAM pushes every grievance into the red. For an album so instantly accessible (if you're inclined to the form), there are wild and unconventional shifts that makes this the rare record (of any genre) that warrants constant replays.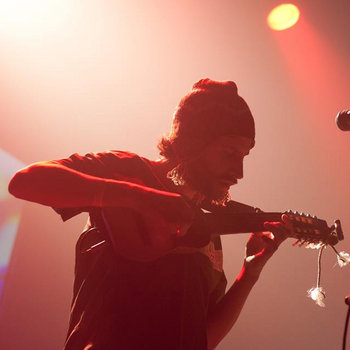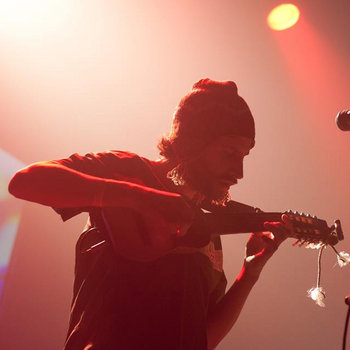 Merch for this release:
Vinyl LP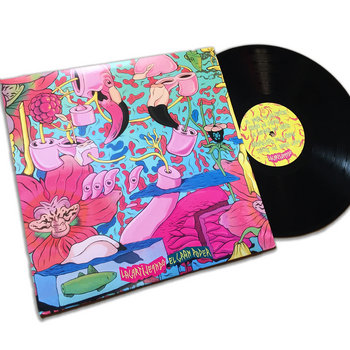 Mati Zundel's Andean-infused grooves take the shaman to the club, building psychedelic waves of chants into sonic landscapes in a way that is deeply organic and ancestral as well as cosmic and futuristic. It's a mystical musical tour, featuring other mainstay musicians of the South American folktronic scene, such as electronic luthier and marimba-builder Barrio Lindo—and it's as meditative as it is danceable, thanks to the interplay between traditional instruments such as the charango (a small stringed instrument) and the quena (traditional Andean flute), framed in cumbia, hip-house, and drum beats.
Read our interview with Lagartijeando.
On So Many Wizards' debut full-length, songwriter Nima Kazerouni narrates a nervous breakdown in the classic indie pop tradition of conveying dark subject matter through irresistible melodies. His pop hooks are hopped up with extra jitters and paired with lovelorn lyrics that touch on loneliness, depression, and anxiety ("You're an addict, you'll always be / You're an addict alone like me.") A Heavy Vision indeed. And yet, Kazerouni's interesting, intimate songwriting, full of melodic twists and turns both familiar and unexpected, is the sweetness that tempers the black humor. On "Crows," he envisions a circle of birds picking at his corpse, and on the opening track "Sic Boys," a Feelies-esque jam played breathlessly fast while Kazerouni sings of trying to "keep it together." He does.
Merch for this release:
Compact Disc (CD), Vinyl LP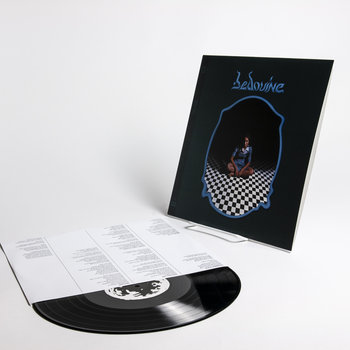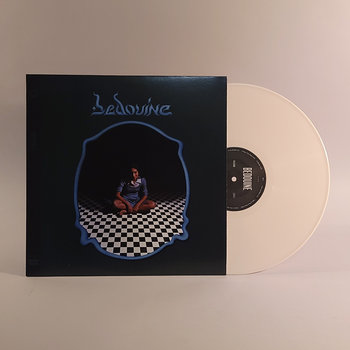 Bedouine's unique melodic guitar first came across our desk by way of UC Riverside station KUCR. Listening to the record is like wandering through an empty and airy beach house on some exotic coast; in each room a voice like a warm breeze comes wafting in. "One of these Days" meanders towards a June Carter country tune, but situated somewhere in Laurel Canyon. The occasional low register of Azniv Korkejian's voice sing-talks and radiates power on "Solitary Daughter." Korkejian, born to Armenian parents in Syria, has lived all over the world. She now calls Los Angeles home, and the city's subdued romance can be heard throughout the record. There's a wandering bohemian heroine who sings, "I don't need the objects to keep or pawn I don't want your pity, concern or your scorn / I'm calmed by my lonesome I feel right at home." She is proud and steeped in glamour—and a little bit of a sadness.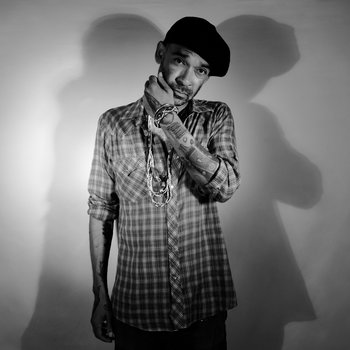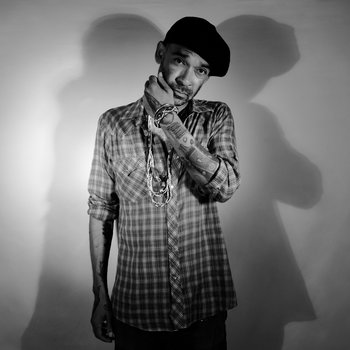 Merch for this release:
Vinyl, Vinyl LP, Compact Disc (CD)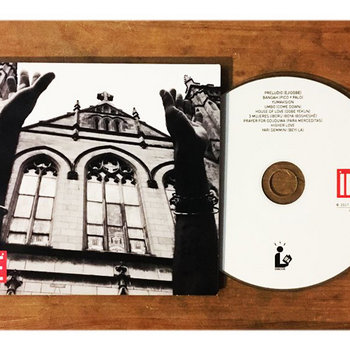 Indiana-born, Puerto Rico-based expat Otura Mun makes music informed by his experience as an African-American who found a new soul—literally—as a babalawo, or Yoruban high priest. His debut is a heady mix that incorporates divine-yet-earthy Afrocuban spirituality into a heady concoction of electronics, percussion, and vocal chants. The end result connects the dots between D'Angelo, dancehall, and the Cuban rumba, with lyrics that seek a higher love.
Read our interview with ÌFÉ.
---
The list continues this week:

December 12: #80 – 61
December 13: #60 – 41
December 14: #40 – 21
December 15: #20 – 1