BEST METAL
The Best Metal on Bandcamp: February 2020
By Brad Sanders · March 05, 2020
This year, the Februar winds blew in a batch of great new metal records from all across the stylistic spectrum—stately death/doom, grimy metalpunk, dice-rolling trad metal, and much more.
Merch for this release:
Compact Disc (CD)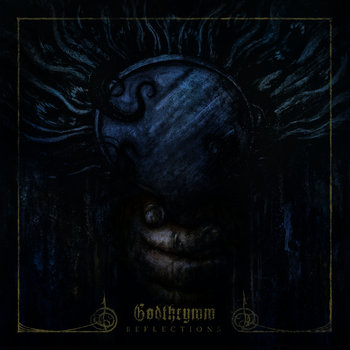 The doom metal band GODTHRYMM is led by Hamish Glencross, former guitarist for My Dying Bride. When he joined that band in 2000 at the age of 22, the UK masters were coming off a trio of somewhat confoundingly uneven records. His influence immediately righted the ship, leading to a run of classics including The Dreadful Hours, Songs of Darkness, Words of Light, and For Lies I Sire. Glencross left the band in 2014, citing irreconcilable differences, and shifted his focus to Vallenfyre, the band he co-founded with ex-Paradise Lost guitarist Gregor Mackintosh. When that band split up in 2018, Glencross was able to make GODTHRYMM his main project. Reflections is their first full-length following a pair of EPs, and it feels like the album Glencross was born to make. It's very much in the tradition of the Peaceville Three's gothic death/doom, but Glencross sounds emboldened by his new role as frontman, and there's a palpable energy to these songs that constantly threatens to boil over. Songs like "Monsters Lurk Herein" and "We Are the Dead" bring the epic, stately mournfulness in spades, but they're also massive hard rock songs, smuggling hooks in alongside the lachrymose tones. For two decades, Glencross has proved he has a gift for making the morose memorable. On Reflections, he unleashes that talent more fully than ever before.
Merch for this release:
Compact Disc (CD), T-Shirt/Apparel, Vinyl LP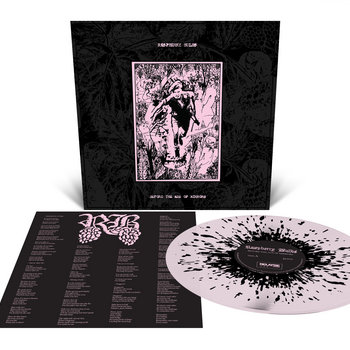 NYC's Raspberry Bulbs have carved their own lane in both black metal and punk over the past decade simply by not caring how they fit into either genre. Before the Age of Mirrors is the fourth full-length from the core trio of Marco Del Rio, Nick Forte, and Jim Ning Nong, and its combination of distortion-drenched guitar, unsettling noise interludes, madman howls, and locked-in drumming could only be theirs. (Disclosure: Ning Nong was the DJ at my wedding.) There's a knife-sharp clarity to these songs despite their lo-fi recordings, but that clarity only draws the band's nihilism into focus. Unlike fellow East Coast metalpunks and Relapse labelmates, Devil Master, Raspberry Bulbs isn't particularly interested in the fantastical iconography and ritual of metal. Theirs is a bone-deep disaffectedness, the kind that can either inspire someone to write alienated post-punk songs or to burn down churches. The thrill of Before the Age of Mirrors is it feels like Raspberry Bulbs could still go either way.
Merch for this release:
Vinyl LP, Compact Disc (CD)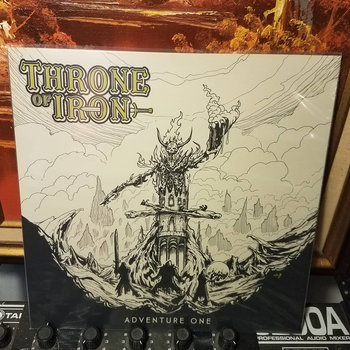 When Mark "The Shark" Shelton of Manilla Road died in 2018, fellow Midwestern trad metal obsessive Tucker Thomasson sprang into action. Well, he probably cracked a beer first. But shortly thereafter, he sprang into action, writing the first batch of songs for a new Manilla Road-inspired project he called Throne of Iron. A promising demo emerged shortly thereafter, and we included it in the August 2018 edition of this column. Now, the band has released their first proper full-length, Adventure One. It is truly a trad metal nerd's dream record. Not since the emergence of Eternal Champion has a band captured the spirit of '80s American true metal so fully. The reverb-soaked riffs, the vocal parts just out of the singer's natural range, the driving rhythm parts, the soaring solos, and maybe most impressively, the actually-fun spoken word interludes that orient the listener in a beer-fueled game of D&D—it's all so spot-on. The genre-study accuracy wouldn't mean much if the songs weren't great—and fortunately, they all are. The three songs from the 2018 demo have been re-recorded here, and they sound much better, while still retaining the spark of immediacy they had when they first appeared. The band supplements those with some equally mighty cuts, including the eight-minute epic "Past the Doors of Death," the propulsive "The Power of Will," and the gorgeous, synth-led closing instrumental, "Wish."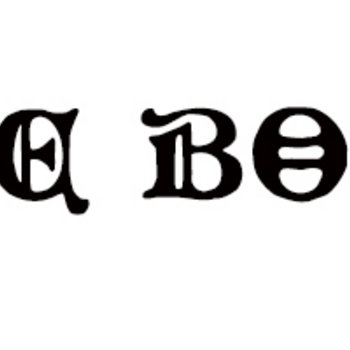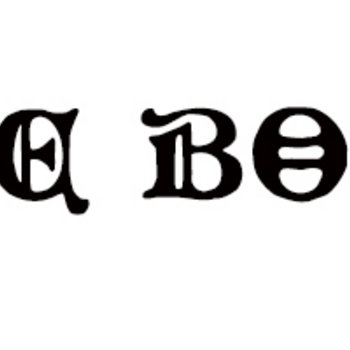 Merch for this release:
Vinyl LP
Sightless Pit's Grave of a Dog isn't a metal album in any conventional sense, but the collaborators who came together to create it rarely do anything conventionally. Kristin Hayter (Lingua Ignota), Lee Buford (The Body), and Dylan Walker (Full of Hell) have all done their part to push heavy music into uncharted territory over the past several years, and their first music as a trio is characteristically fearless in its approach. From the deliberately blown-out production to the clattering electronic beats to the wide array of vocal styles the trio employs, Grave of a Dog is a listen that requires—and rewards—full engagement. It all culminates in closing track "Love Is Dead, All Love Is Dead," a quivering, piano-driven piece led by Hayter's clean vocals. It's the least sonically abrasive song on the album, but it might also be the most unsettling. Here's hoping it's not the last Sightless Pit song to come out of the trio.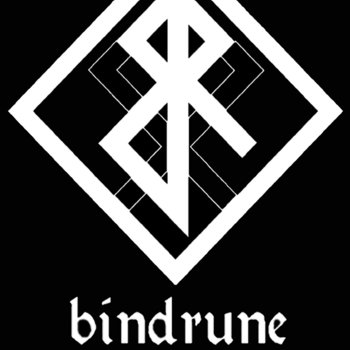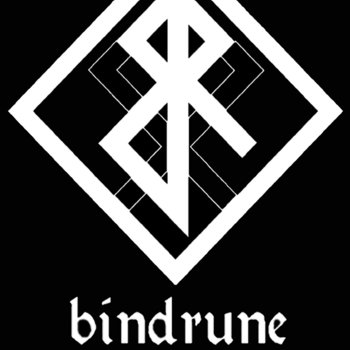 Merch for this release:
Vinyl LP
Obsidian Tongue have been a key part of the back-to-the-land U.S. black metal movement of the past decade. Along with bands like Panopticon and Falls of Rauros (both of whom share a drummer with Obsidian Tongue, Raymond Capizzo), the Maine duo has taken the baton from influential Aughts acts like Wolves in the Throne Room and Agalloch, using atmospheric black metal to evoke and pay homage to the landscapes in which it was created. Volume III is anchored by two lengthy compositions, "Anatkh" and "Empath," that are easily the band's finest moments to date. Across 13-plus minutes, multiple movements, and countless riffs per song, Capizzo and band leader Brendan Hayter create vast labyrinths, as emotionally wringing as they are breathtakingly virtuosic. In fact, the album has as much of Morningrise–era Opeth's death-prog in its DNA as it does post-Weakling USBM. It's thrilling to witness Obsidian Tongue at the peak of their powers.
Merch for this release:
Compact Disc (CD), Cassette
Ough, here we go. Welcome to the pit, Conjureth. The San Diego band come out swinging on their first demo, Foul Formations, a filthy four-song slab of old-school death metal. The prevailing aesthetic is that of the early Florida scene's bludgeoning primitivism, but there are sneaky flashes of melody on all four of these songs that suggest the band can take their sound to other places in the future. Foul Formations is remarkably accomplished for a first demo and it officially announces Conjureth as a band to watch.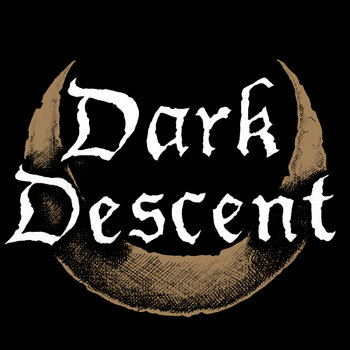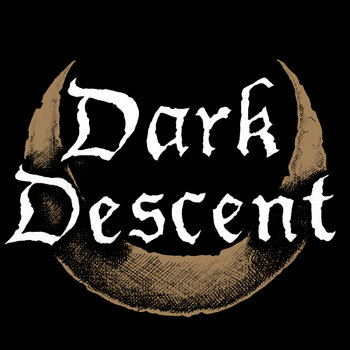 Merch for this release:
7" Vinyl
Seattle death/doom heroes Anhedonist split up after a single monolithic full-length, 2012's Netherwards. "Abject Darkness" was recorded during those sessions, but it never saw the light of day until now. It shares a split release with Spectral Voice's "Ineffable Winds," which serves as a taste of the Denver band's new cycle of material for their eventual follow-up to Eroded Corridors of Unbeing. Both songs are caverns of gloomy chords and desolate vocals, illustrating the respective bands at the peak of their awesome powers. The release serves as both a long-delayed epitaph for Anhedonist, and a celebration of Spectral Voice's path forward.
Road Warrior / Gravebreaker
Split 7″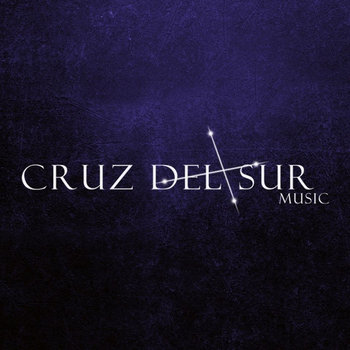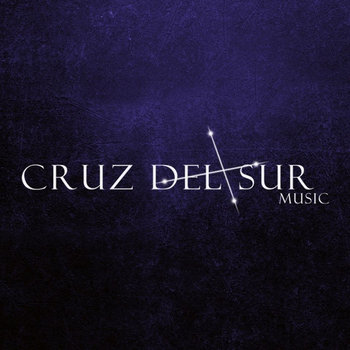 Merch for this release:
7" Vinyl
The trad metal archivists at Cruz del Sur have brought us a delightful oddity this month in a pair of rough-and-tumble hard rock tracks from Australia and Sweden. Road Warrior are the Aussies, in case the Mad Max reference didn't give it away, and their contribution is the gloriously dumb "Death in Heels on Wheels." For a song about some kind of demon woman on a motorcycle, it's got surprising moments of melodic grace. Gravebreaker's "Death Promise" is the real gem here. It's an anti-authoritarian anthem based around a variation on the "Swords and Tequila" riff, and it absolutely rules. This is destined to be the kind of record that's mostly just passed around by deep heads and metal night DJs all over the world, but it deserves more ears than that.