BEST JAZZ
The Best Jazz on Bandcamp, October 2023
By Dave Sumner · November 14, 2023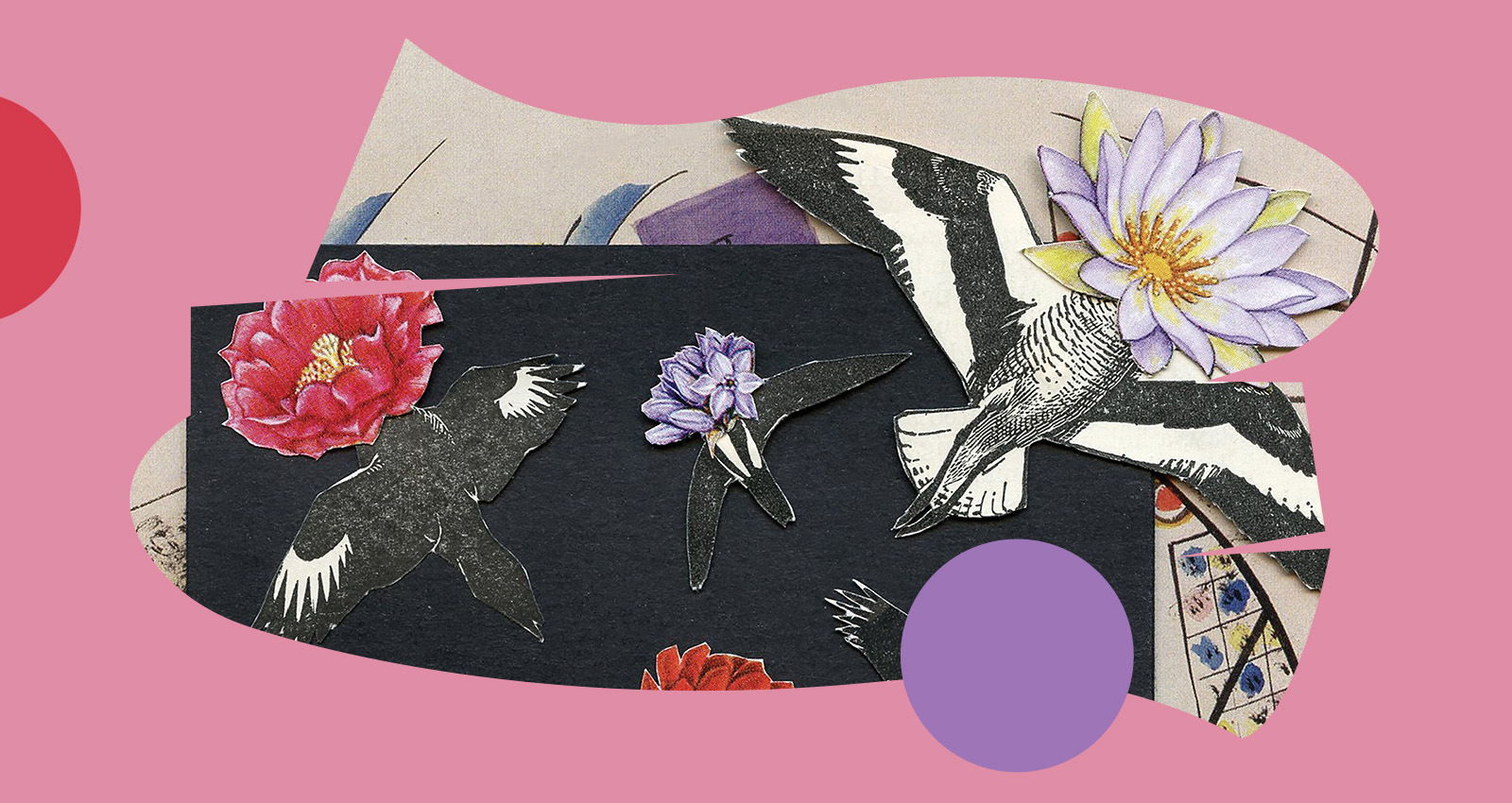 As we enter the homestretch of 2023, there's no letting up on the outstanding new music hitting the shelves. Twice in this month's column I use the phrase "best thing I've heard all year"—and there were a few other instances when I was tempted. That October's offering is so damn strong is even more impressive in the light of the massive riches of September's release schedule, which, by rights, should make any other month seem meager by comparison. October had other ideas, however. On that note, let's begin.
Merch for this release:
Vinyl LP, Compact Disc (CD)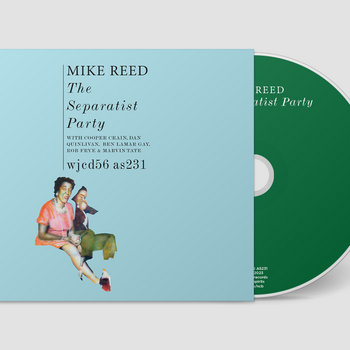 Observed from a distance, the mental image of isolation is that of a tiny figure surrounded by a chasm of nothingness. But for the person experiencing it, emotions become a hotbed of raw intensity. It is from that place that the music of Mike Reed's The Separatist Party is channeled. This was intentional. The drummer—joined by cornetist Ben LaMar Gay, saxophonist Rob Frye, guitarist Cooper Crain, synthesizer player Dan Quinlivan, and vocalist Marvin Tate—drew his inspiration from the sad tale of a hoarder, lost in isolation, whose death went unnoticed. This music is heartfelt and passionate. Sometimes the tone is cheerful—interludes of joy when the isolated person establishes a connection with the Outside. But all of the music here burns with emotion. It's one of the best things I've heard all year.
Merch for this release:
Vinyl LP, Compact Disc (CD)
Though thoroughly modern in presentation, there's an abiding sense of old roots in Per Texas Johansson's Den sämsta lösningen av alla. The influence of Swedish folk music on this jazz recording is enthralling. Melodies expand like epic sagas, delivered in a rhythmic conversational style that is simply riveting. Oboe and english horn are two of the woodwinds employed by Johansson here, and both are emblematic of the music's unconventional beauty. That quality is further enhanced by the inclusion of pedal steel guitar (Johan Lindström), violin (Josefin Runsteen), and vibraphone (Mattias Ståhl), along with more traditional jazz instruments like piano, bass, and drums (Johan Graden, Petter Eldh, and Konrad Agnas respectively). For the second time in this column, I find myself stating—unequivocally and with emphasis—this is one of the best things I've heard all year. I am hooked. Worth noting that Johansson has another recording out this month, one with his Orkester Omnitonal.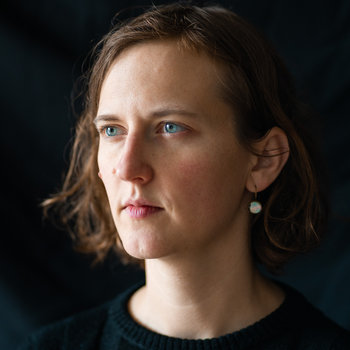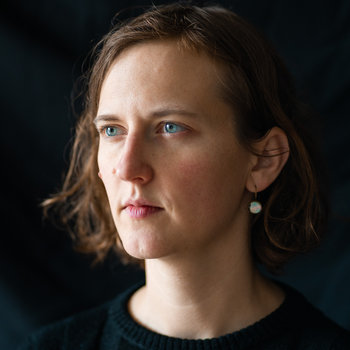 Anna Webber's music is the hidden room behind the bookcase, the clandestine passage from the upstairs study to a secret garden, the underground vault holding all the treasures that, once revealed, cause a sea change in how the House of Jazz is viewed. The wind instrumentalist works with building blocks of modern jazz, avant-garde, classical, and blues. The end product is architecture with staggering dimensions, odd geometries, and, yet, also easy to warm to. This excellent session with cellist Mariel Roberts, drummer Lesley Mok, trumpeter Adam O'Farrill, and synthesizer player Elias Stemeseder is the latest example.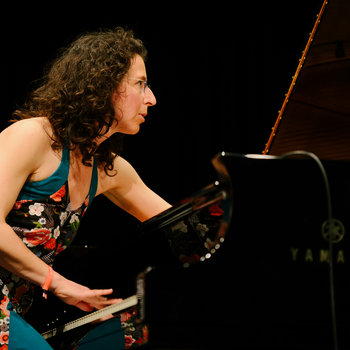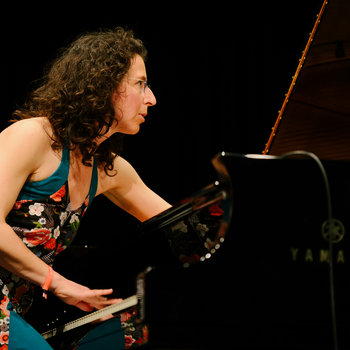 Merch for this release:
Compact Disc (CD)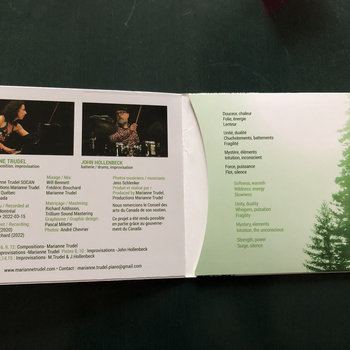 In the same way that a simply-phrased sentence can convey the most complex emotions, so it is with this duo session between pianist Marianne Trudel and drummer John Hollenbeck. This succinctness, directed both at the listener and one another, captivates over and over—sometimes with a gentle hand and sometimes with a tight grip. There's some upbeat, raucous moments, and there's also some dissonance. But no matter the path taken, the music gets right to the heart of the matter. Trudel also has a solo album out this month that I'm taking a liking to.
Merch for this release:
Vinyl LP, Compact Disc (CD)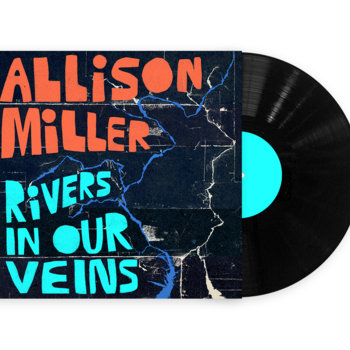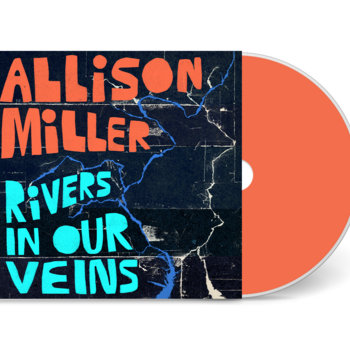 The latest from Allison Miller—a studio session that was originally part of a commissioned project centered on the cultural histories of rivers crucial to indigenous communities—is ample evidence the drummer is equally at home in a straight-ahead post-bop environment as projects with a magical realism bent. The upbeat tunes on Rivers In Our Veins deliver the brightest fireworks, but when the sextet settles into a contemplative state, as they do on "Water," the music resonates like mad. And how that piece feeds into the casual flow of "Hudson," the comforting effect is even more pronounced. Miller is joined by familiar collaborators—violinist Jenny Scheinman, trumpeter Jason Palmer, clarinetist Ben Goldberg, pianist Carmen Staaf (adding rhodes and accordion for this session), and bassist Todd Sickafoose.
Get The Blessing
Pallett
Merch for this release:
Vinyl LP, Compact Disc (CD)
The quartet of bassist Jim Barr, drummer Clive Deamer, saxophonist Jake McMurchie, and trumpeter Pete Judge bring melody and rhythm together in a perfect marriage—individual in demeanor, distinct in personality, but never parting from one another. Their newest recording smolders. It's less excitable than previous recordings, more akin to the dance of flickering candlelight, and less hustle and flow. This quality should appeal greatly to fans of another group Barr and Deamer play with: Portishead. And Get The Blessing's 2014 release, Lope and Antilope, has to be part of any conversation about the greatest modern jazz recordings of this century.
Merch for this release:
Compact Disc (CD)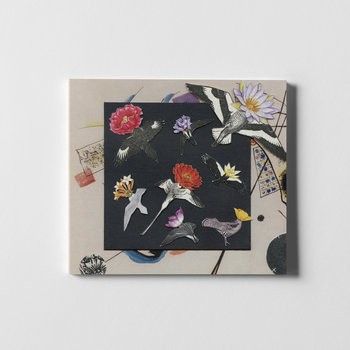 One appealing quality of Caroline Davis's music is the juxtaposition of heft and grace, as if coaxing out poetry from all the weight the world has to give. Some of this can be attributed to the alto saxophonist's ease of propulsion, conveying a belief that all phrases, no matter how unwieldy, can be given the gift of flight. These elements are particularly key to Davis's latest recording, which focuses on the prison-industrial complex. Channeling experiences from youth and education in adulthood, Davis's message is delivered in both tone and theme. Collaborators on this project include turntablist Val Jeanty, bassist Chris Tordini (on both acoustic and Moog bass for this session), and drummer Tyshawn Sorey, plus guests Qasim Naqvi and Ben Hoffmann on synthesizers.
Daniel Villarreal
Lados B
Merch for this release:
Vinyl LP, Compact Disc (CD)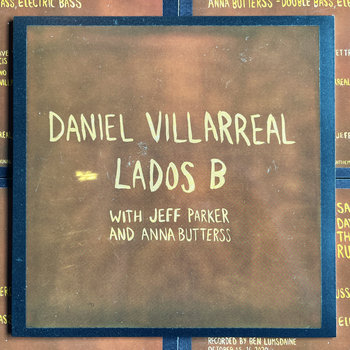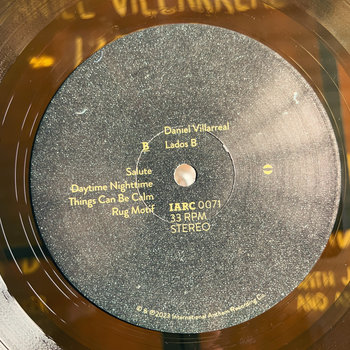 As we head into the winter months, Lados B is a nice reminder of the kinder weather awaiting us on the other side. This trio set from drummer Daniel Villarreal, guitarist Jeff Parker, and bassist Anna Butterss offers up some funk with a light touch, skipping sharp melodies over the surface of dancing grooves. At times, a Latin influence emerges, blending in nicely with a West Coast vibe. These are tunes that flow freely, of musicians using every inch of space afforded for improvisation, but always a sense of abiding by the structure of some grand design.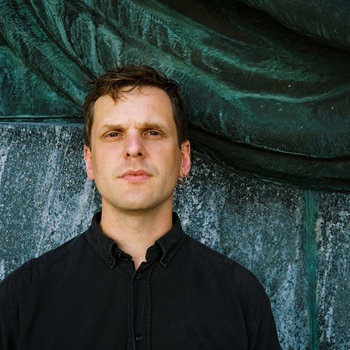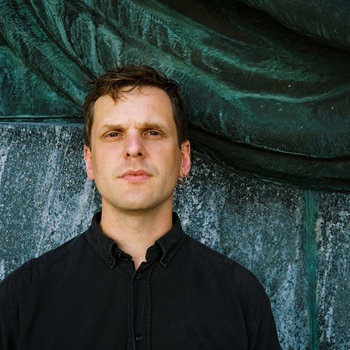 Merch for this release:
Compact Disc (CD), Vinyl LP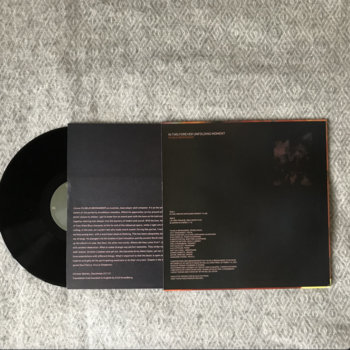 The charge on this large ensemble recording from Vilhelm Bromander keeps building endlessly, as if nurturing a flame into a bonfire. The spectrum that's traversed, from nuanced drone to explosion of chaos, is nothing less than thrilling, and the interludes of serenity are stunning just by way of comparison—sublime on their own merits. The double bassist's ensemble includes familiar names in the avant-garde scene, with saxophonist Martin Küchen, trombonist Mats Äleklint, pianist Alex Zethson, and vibraphonist Mattias Ståhl to name a few.
Merch for this release:
Vinyl LP, Compact Disc (CD)
The sensation given by the opening notes of Rob Luft's latest is one of being transported to a place of tranquility, where all of life's stress falls away. That feeling doesn't end, even after the album has reached its conclusion. The guitarist has a proclivity for bringing an ambient quality to his music, but has never quite given it the sense of permanence it has on Dahab Days. Even when the guitarist ups the electric voltage, it's always in service of serenity. Bringing in contributions from the Amika string quartet helps that along quite nicely, and the familiarity gained from past collaborations is why tenor saxophonist Joe Wright, pianist-organist Joe Webb, bass guitarist Tom McCredie, and drummer Corrie Dick (plus additional guests on strings and wind instruments) have them keyed in on exactly what's he's going for.
Merch for this release:
Vinyl LP, 2 x Vinyl LP
Considering how Dave Easley's pedal steel guitar has contributed to some of the Brian Blade Fellowship's more intense sessions, there's something refreshing about his easy-going renditions of works by Ornette Coleman, Duke Ellington, Sonny Sharrock, Hoagy Carmichael, Billy Strayhorn, and Paddy McAloon. Ballads can, and do, burn with intensity. But on Ballads, Easley brings a wistful quality to these pieces, as if looking back on emotionally charged times in deep reflection. It's an approach that brings out intriguing qualities from familiar melodies. Easley is joined on this session by drummer Jay Bellerose, guitarist Jeff Parker, and double bassist David Tranchina.
Merch for this release:
Vinyl LP, Compact Disc (CD)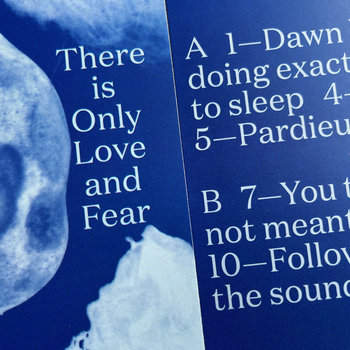 This is not more of the good stuff. This is a document of a musician searching for the next good stuff. The latest from Bex Burch is far removed from the groove-happy jam jazz of her ensemble Vula Viel. The dancing melodies of Burch's gyil are swapped out here for a rotating inventory of instruments (including a handmade xylophone), and while the music goes strong with percussive language, the nuanced tone of the dialog fills the spectrum from agitatedly talkative to idly meandering to crisply succinct. The music is compiled during Burch's travels between cities and collaborators, which is a quality that nicely feeds into an artist actively navigating their creative arc.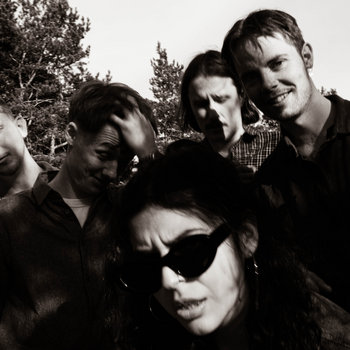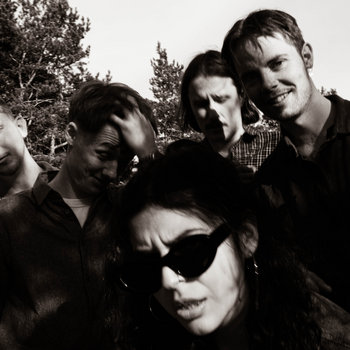 Merch for this release:
Vinyl LP, Compact Disc (CD)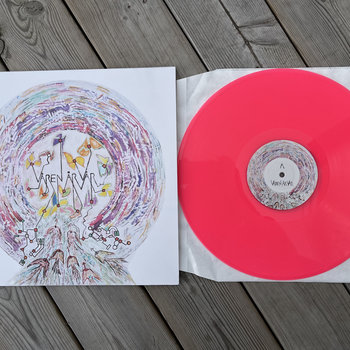 The Cosmic Express Quintet's debut recording navigates the path where the dividing line between old- and new-school jazz grows blurry. Add to the blend a dash of cosmic jazz, doses of folk music native to their Stockholm roots, some conventional post-bop, plenty of melodic warmth, and no inhibition to express the blues, and it's no small wonder why this music is so charming.
Shake Stew
Lila
Merch for this release:
Vinyl LP, Compact Disc (CD)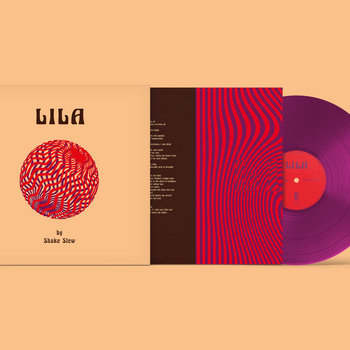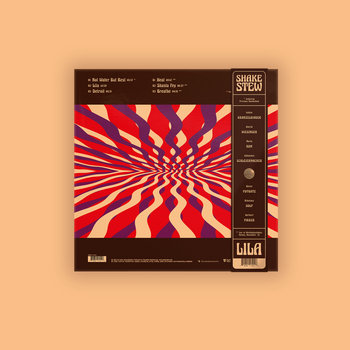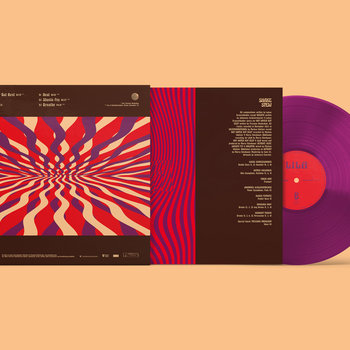 The new EP from Shake Stew falls squarely under the category of more of the good stuff. Delirious grooves and melodic bob-and-weave—standard operating procedure on past recordings—come fast and heavy on their latest. What's notable, however, is that half of the album's six tracks are selections from a 2022 performance and, oh my God, please give me hours and hours and hours of this. Shake Stew is fun and engaging and plenty able to cultivate contemplative interludes in that framework, and all of that radiates like crazy in these live performance tracks. Give. Me. More. Of. That. Please.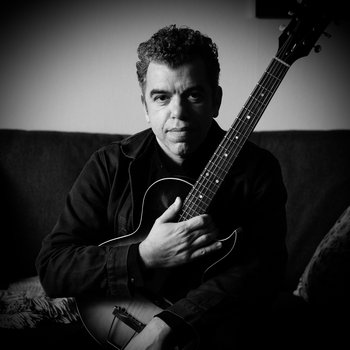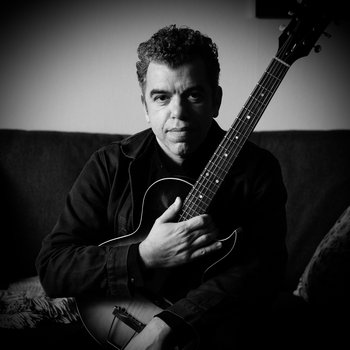 Merch for this release:
Compact Disc (CD)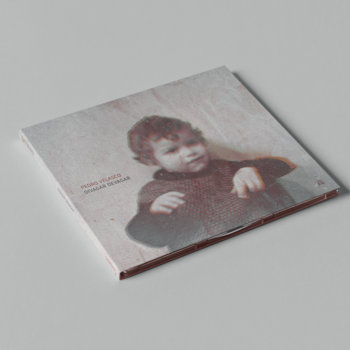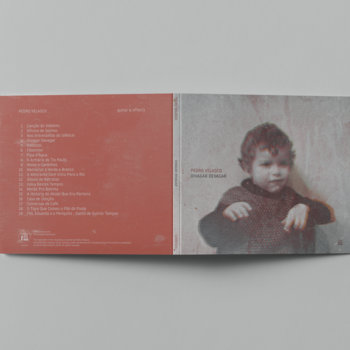 This solo set from Pedro Velasco offers up fragments of melodies delicately, as if a solitary leaf, airborne, caught in the currents and sent soaring upward and across the horizon. The Portuguese guitarist's music is meditative in nature, ambient in presence, and toes the line between electric and organic. If I reference Bill Frisell's Ghost Town as a bird-of-feather recording, I know many of you will scoop up this album immediately.