BEST JAZZ
The Best Jazz on Bandcamp: November 2022
By Dave Sumner · December 02, 2022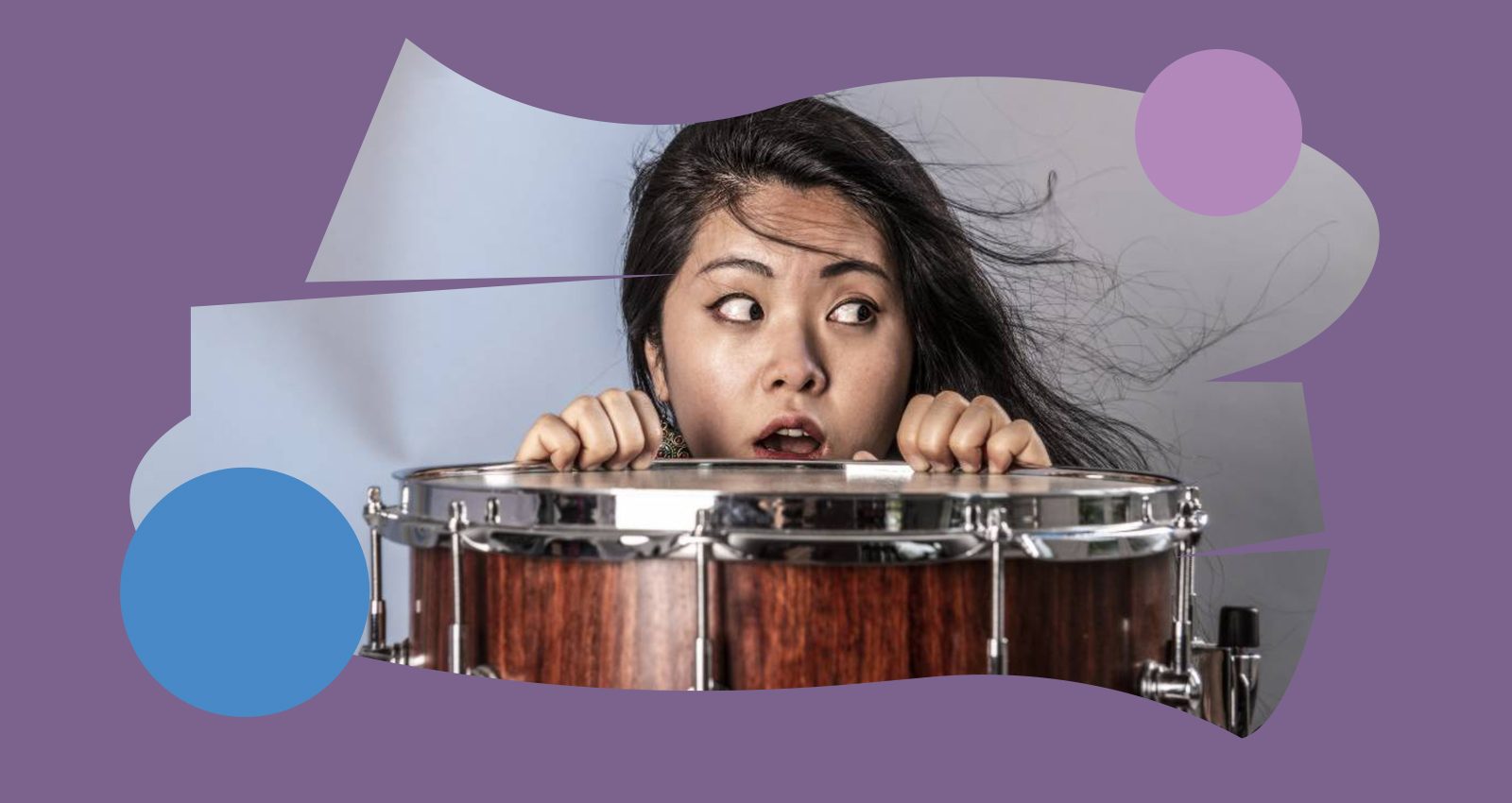 The year is drawing to a close, and winter is here, but the new arrivals show no sign of winding down. November is plenty of proof there is no hibernation for the modern jazz scene.
Merch for this release:
Compact Disc (CD)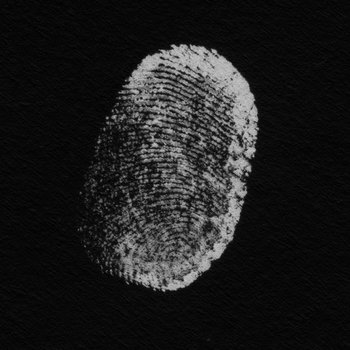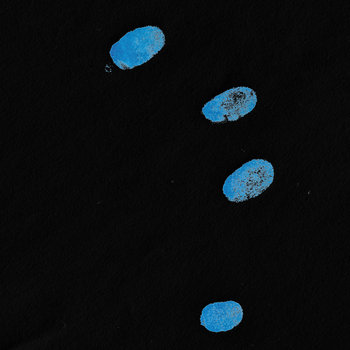 Puzzles are methodically crafted and immediately solved on the new release from Patricia Brennan. The vibraphonist—joined by drummer Marcus Gilmore, percussionist Mauricio Herrera, and bassist Kim Cass—treats complexity as a basic building block, and renders it flexible to the point where it connects with the listener on an almost elementary level. Consequently, the listener can either immerse themselves into the minute details of any one piece or simply kick back and let the music wash over them.
Merch for this release:
Compact Disc (CD)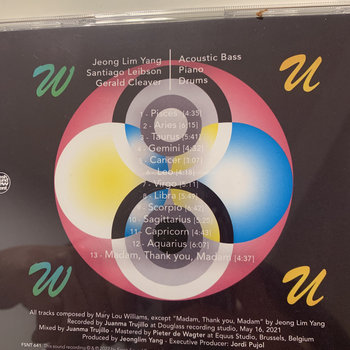 Jeong Lim Yang's reinterpretation of Mary Lou Williams' 1945 12-movement Zodiac Suite runs free and wild, which makes those manifestations of the blues resonate that much stronger. The bassist, joined by pianist Santiago Leibson and drummer Gerald Cleaver, adopt an inspired by approach rather than direct homage, and they make splendid use of the latitude that affords. Reassured is a fever dream of Williams' music, shifting between frenzied divergences and sudden emergences of the original pieces. That is merely one of this recording's appealing characteristics. Let this also be your notification that Fresh Sound Records has created a Bandcamp page.
Merch for this release:
Vinyl LP, Compact Disc (CD),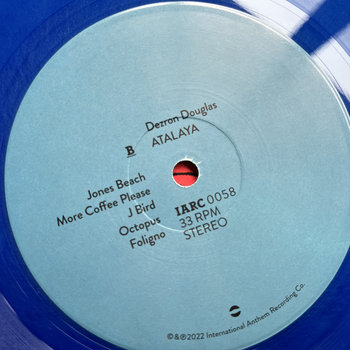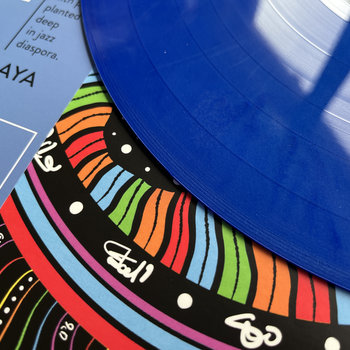 This music is the kind of cool you want to hear when you step into the jazz club. This music is the kind of cool you carry with you out of the club, strolling down the city street fueled by the electricity of Saturday night. It's got that old-school swing, and that hard bop soul, and sometimes it stomps and shouts and burns like crazy. Dezron Douglas's latest channels all that's good of a mid-'60s sound, where jazz, funk, and soul coexisted peacefully in a jazz voicing, and he breathes the modern day into its lungs and exhales deeply. The bassist is joined by pianist (and Rhodes player) George Burton, drummer Joe Dyson Jr., saxophonist Emilio Modeste, and guest vocalist-percussionist Melvis Santa.
Esbjörn Svensson
HOME.S.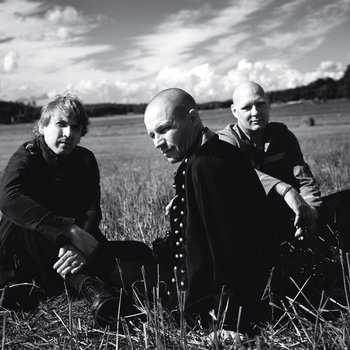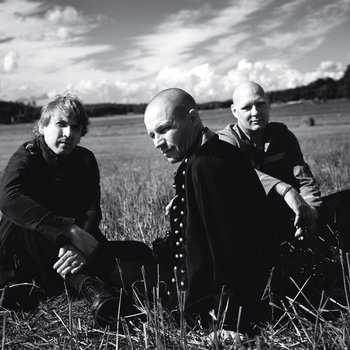 Merch for this release:
Compact Disc (CD), Vinyl LP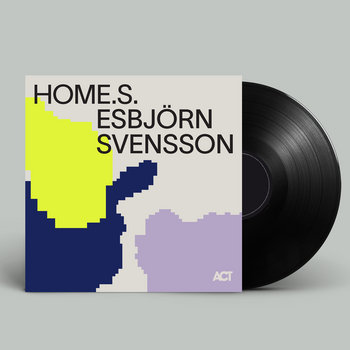 The impact of the Esbjörn Svensson Trio upon the modern jazz scene at the turn of the century rivals that of The Bad Plus. The trio's mix of post-bop, rock, folk, and minimalism was supremely enthralling, and their influence clearly marks the jazz sound of today. Tragically, Svensson passed away in 2008, and prematurely ended the magic this trio would surely have conjured up in the years to come, even today. This Svensson solo piano recording was performed at his home not long before his fatal accident. It's so beautiful as to be heartbreaking, so solemn, in the context of his passing, it makes the heart shatter. If this is your introduction to this groundbreaking musician, I strongly encourage you to check out Svensson's trio work with double bassist Dan Berglund and drummer Magnus Öström. It is as compelling today as when the music was first released.
Merch for this release:
Vinyl LP, Compact Disc (CD)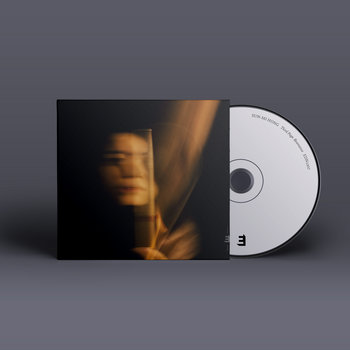 So much of this marvelous recording feels like launching a volley of stones into a placid lake, and capturing the force of collision as it transforms back to a state of tranquility. Sun-Mi Hong builds up and out from a foundation of volatility, and that's a big reason why the thick melodic interludes resonate so deeply. The drummer, joined by trumpeter Alistair Payne, pianist Chaerin Im, tenor saxophonist Nicolò Ricci, and double bassist Alessandro Fongaro, gel together for harmonic passages that one might wish would never end. "As We Are" is about as thrilling a track as you'll hear all year.
Merch for this release:
Compact Disc (CD)
The SLUGish Ensemble's mix of dreamy melodicism and joyful bounce is potent to the point of addictiveness. Steven Lugerner has slowly been cultivating a West Coast perspective on the modern jazz sound, and his SLUGish ensemble is a strong representation of his personal view. This live performance recording at Los Angeles's Sam First is no exception. The woodwind specialist has long displayed a talent for inspired renditions of modern pop tunes, and that trend continues with covers of Wye Oak, Iron and Wine, The Velvet Teen, and Gym Dear. That he's able to blend them in with original pieces so seamlessly speaks to the strength of the perspective he's developed over the years. Lugerner's ensemble is pianist Javier Santiago, synthesizer player Steve Blum, guitarist Justin Rock, bassist Giulio Xavier Cetto, and drummer Michael Mitchell.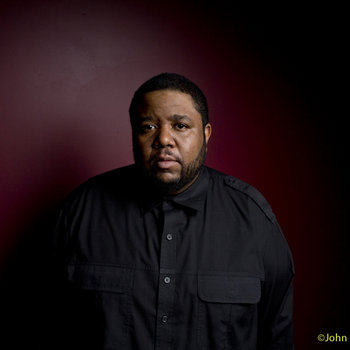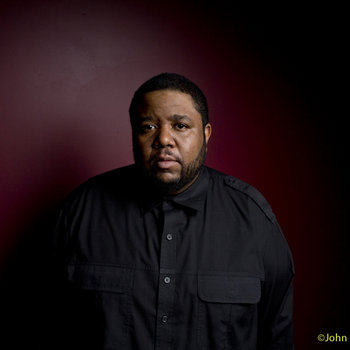 Merch for this release:
Compact Disc (CD)
You can't go wrong scooping up this recording of a live performance at the Jazz Standard by drummer Tyshawn Sorey, pianist Aaron Diehl, bassist Russell Hall, and alto saxophonist Greg Osby. This extended recording, which compiles works from their multi-night stay at the New York club, hits upon well-known standards and renditions of compositions that should be standards (a la McCoy Tyner's "Contemplation," a composition that should, by law, be covered as often as humanly possible). It's straight-ahead jazz, but only as much as the quartet lets it be, allowing improvisation to shape events and give a new view to familiar pieces.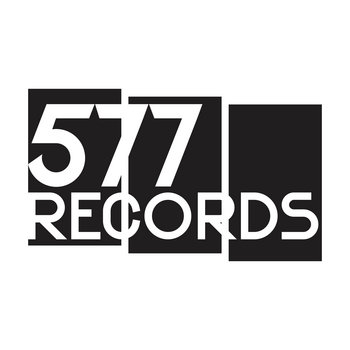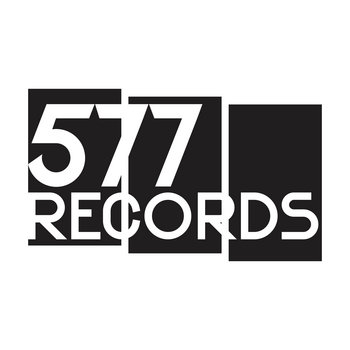 Merch for this release:
Compact Disc (CD), Vinyl LP
This album is bursting with life—more than it could possibly contain. Though a construct of free improvisation, there is a directness to the communication between musicians that often gives the impression of scripted dialogue—an anticipation of events in an environment of unpredictability. Violinist Sana Nagano, pianist-vibraphonist Karl Berger, and drummer-percussionist Billy Martin are absolutely locked in with one another on this phenomenal session.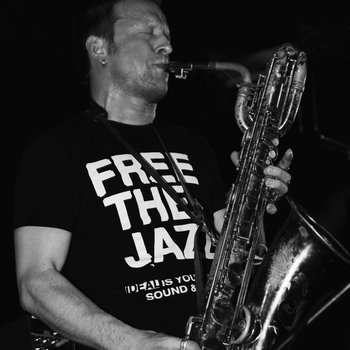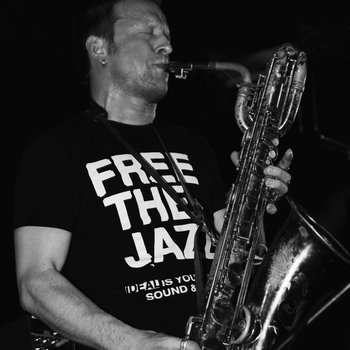 Merch for this release:
Compact Disc (CD), Vinyl LP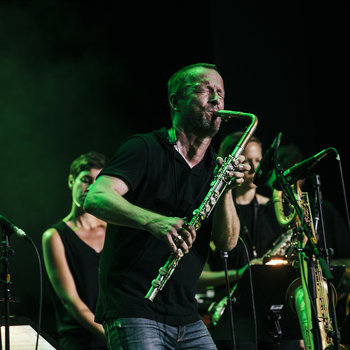 As a rule, it's a wise idea to check out any album in which Mats Gustafsson is heading up a large ensemble. His Fire! Orchestra recordings are some of the most thrilling, electric music you'll ever encounter, and while the NU Ensemble lands with a heavier footstep and a spasmodic cadence, its intensity rivals that of its counterpart. Joined by saxophonist Anna Högberg, trumpeter Susana Santos Silva, tubist Per-Åke Holmlander, guitarist Hedvig Mollestad, vocalist Christof Kurzmann, bassist Massimo Pupillo, and drummer Gert-Jan Prins and Ivar Loe Bjørnstad, the saxophonist's ensemble splashes down hard and rides the ripples into something faintly resembling peacefulness before beginning the cycle anew; electronic effects augment this process with great success.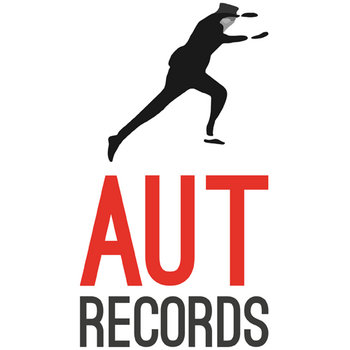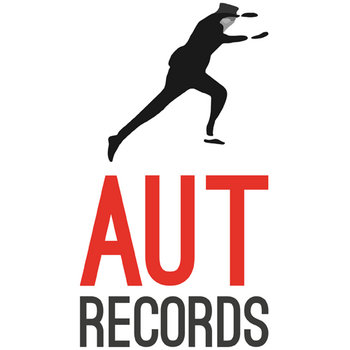 Merch for this release:
Compact Disc (CD)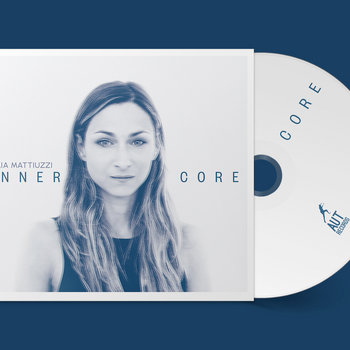 There's more than one avenue to hypnosis on this mesmerizing album from vocalist Gaia Mattiuzzi, pianist Alessandro Lanzoni, double bassist Gabriele Evangelista, and drummer Enrico Morello. Sometimes, it's a direct route, with a crisp melody and straightforward delivery; other times, it's with harmonies that encircle like fog, making everything mysterious, blurry, and otherworldly. A number of guests add saxophones, keyboards, and electronics to the mix, with Philipp Gropper, Wanja Slavin, and Elias Stemeseder numbered among them. There are some particularly stunning moments on this recording.
The album starts by lighting the entire world on fire, then sets to breathing new life back into it. Some tracks proceed with a playful bounce, others with a melody like a wisp of smoke, and still others with the motion of life teeming just below the surface. Hailing from Mar del Plata ,Argentina, trombonist Daniel Bruno, electric guitarists Teby Frontera and Julian Maliandi, electric bassist Martin Delassaletta, and drummer Luciano Monte deliver one of the more compelling albums of November.
Merch for this release:
Compact Disc (CD), Vinyl LP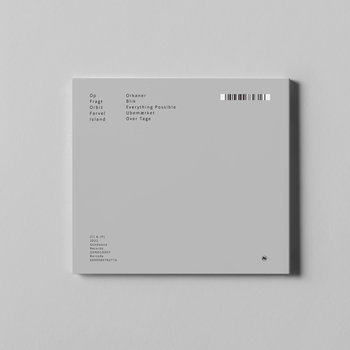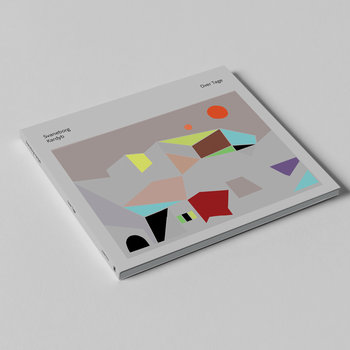 This album is the friend who lights up the room—and your mood—the moment they appear, effortless with the conversational chatter, comments like a warm melody, and a flow that puts everyone at ease. The duo of drummer-percussionist Jonas Kardyb and pianist-keyboardist Nikolaj Svaneborg let music be their form of dialogue. Guitarist Sune Pors and trumpeters Jakob Sørensen and Jonas Scheffler make guest contributions on this recording, which blends Scandinavian jazz and folk musics; electronic ambient tones; and harmonies that smile wide.