BEST JAZZ
The Best Jazz on Bandcamp, August 2023
By Dave Sumner · September 13, 2023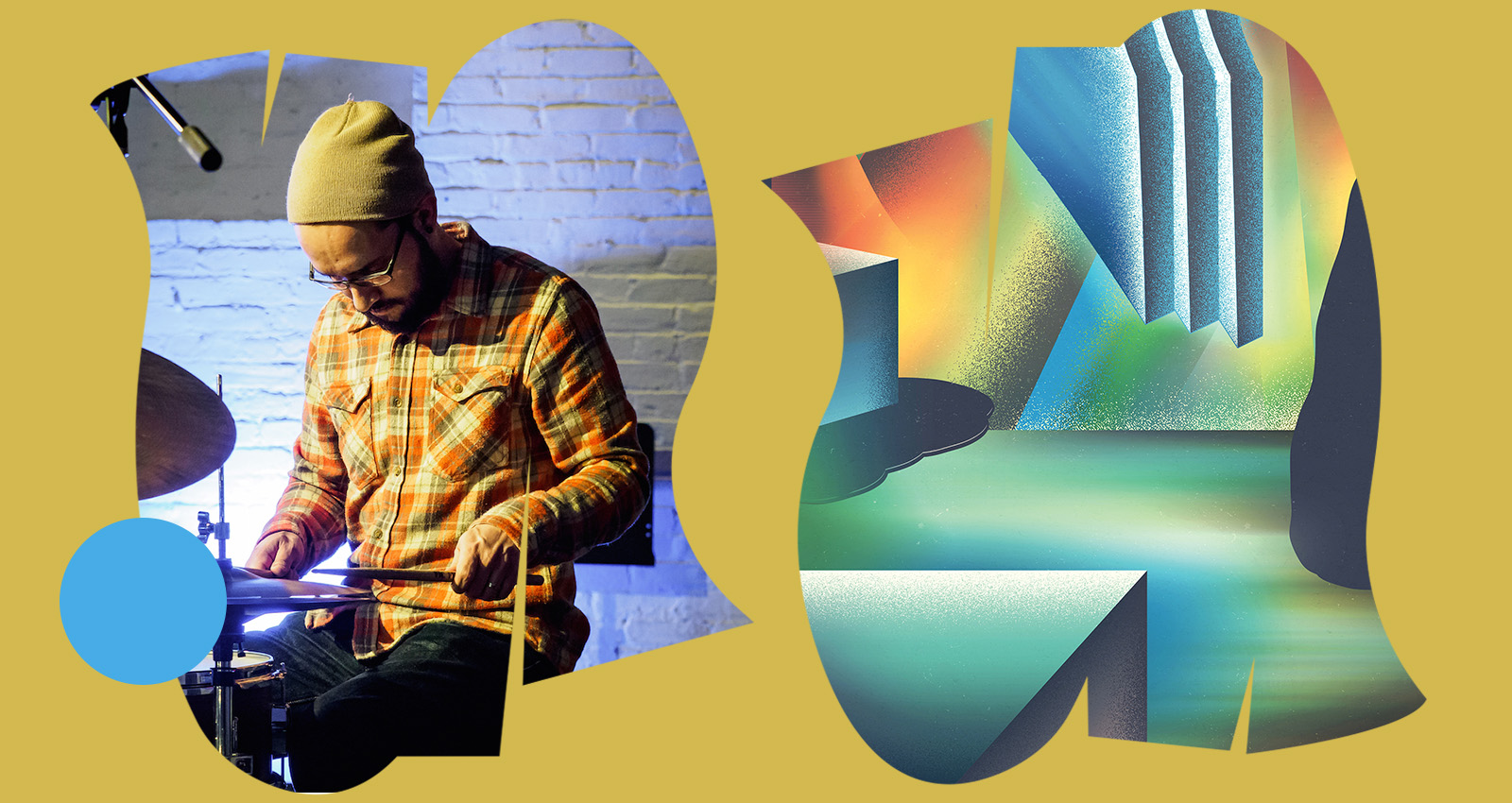 If there's one throughline in all of the albums featured in this month's column, it's how they cast in stark relief the evolution of jazz from its origins to today. And while some of this month's music traces its roots back to the days of bop, by and large, these albums are birds that have flown far, far away from the original nest. It's evidence that there are no boundaries to development in jazz, and there's still so much more room to grow.
Merch for this release:
Vinyl LP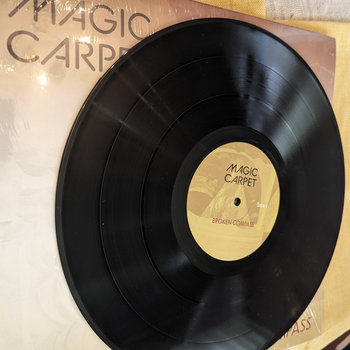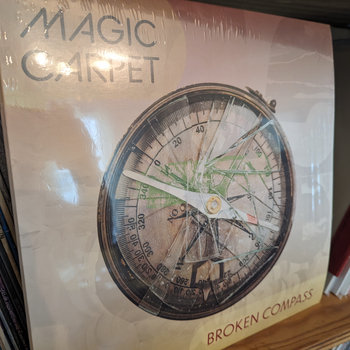 Honestly, it's about damn time I got to write something about the music of Magic Carpet. Their performance at the 2016 Chicago Jazz Festival was a revelation. The ensemble's uplifting beats and transcendental flow delivered the kind of euphoria that had no business remaining a Chicago secret. The music celebrates motion, spurring the body into action with melodies dancing atop a rich rhythmic dialog. Bassist Parrish Hicks, drummer Makaya McCraven, guitarist Timuel Bey, percussionist Ryan Mayer, keyboardist Tewodros Aklilu, saxophonist Fred Jackson Jr, and clarinetist Kaliq Woods filter jazz through influences of, funk, soul, reggae, African, Middle Eastern, and Indian musics—which, in this scenario, results in music that is endlessly joyful
Merch for this release:
Vinyl LP, Compact Disc (CD)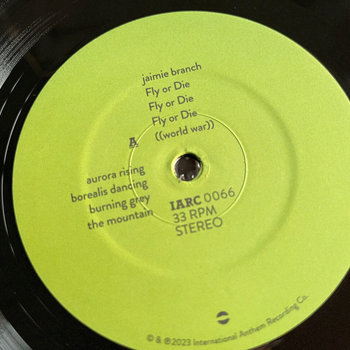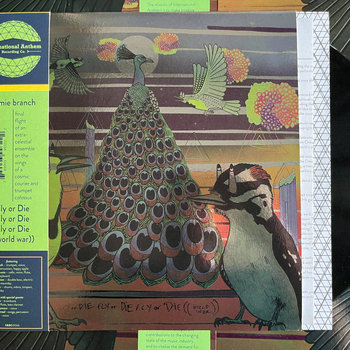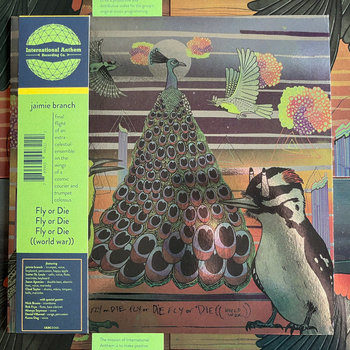 Jaimie Branch had all but finished wrapping up this recording at the time of her death. While many of us are still experiencing the impact of the trumpeter's passing, this recording is a helpful reminder to celebrate what Branch gave us and not just lament what was lost. What shines through strongest on this recording is the flowing melodicism—a quality that had become increasingly emergent with each successive recording—that balances out the avant-garde aggressiveness, a place where an edgy dissonance can suddenly take flight and shoot up to majestic heights. Lester St. Louis, Jason Ajemian, Chad Taylor (and guests) contribute all kinds of percussion, strings, keys, voices, and their hearts to this poignant session.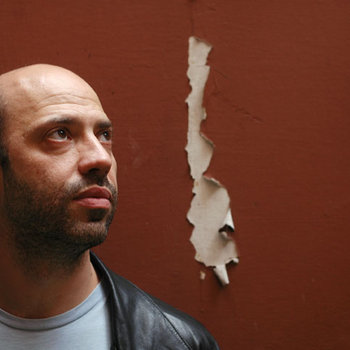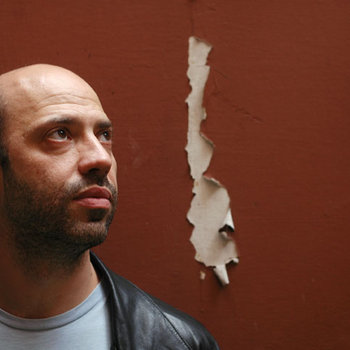 Merch for this release:
Compact Disc (CD)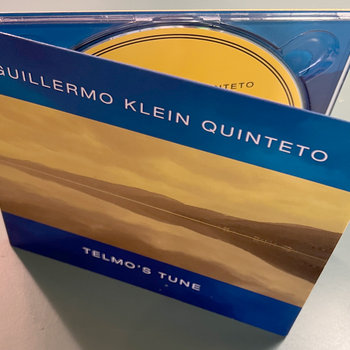 Guillermo Klein's Los Guachos ensemble recordings offer the experience of flight via melody, of soaring to great heights and hurtling through space, carried on the currents of a big sound. Surrounded this time around by a smaller ensemble, the pianist's latest is a reminder that their grand majesty is also a product of a gentleness that lies at its heart. The pianist is joined by saxophonist Chris Cheek, keyboardist Leo Genovese, bassist Matt Pavolka, and drummer Allan Mednard. Speaking of Klein's large ensembles, I will gladly take the opportunity to remind everyone of the 2008 release Filtros, which has to be part of any conversation held on the subject of the modern century's greatest jazz albums.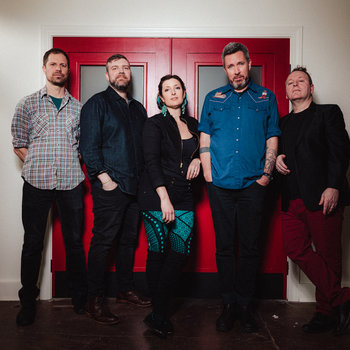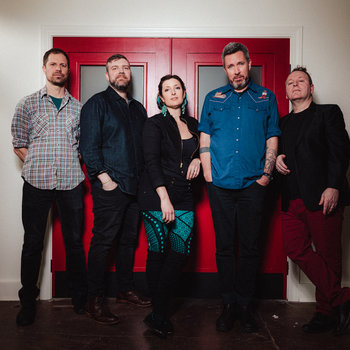 Merch for this release:
Vinyl, Vinyl LP, Compact Disc (CD)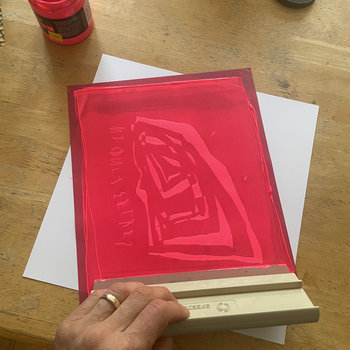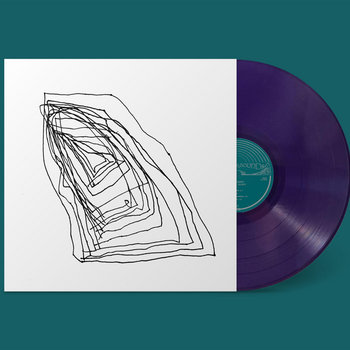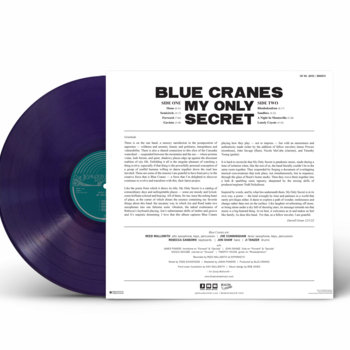 The Blue Cranes are a melodic journey with no final destination. They are post-jazz meets post-bop meets post-rock. From one moment to the next, the impression made is of song, even as they eschew the limitations of structural boundaries. They are an entity of will and intent. The evolution of Reed Wallsmith's ensemble to the stage of My Only Secret is not measured by a change in sound, but, instead, a defining sharpness to their singular form of expression.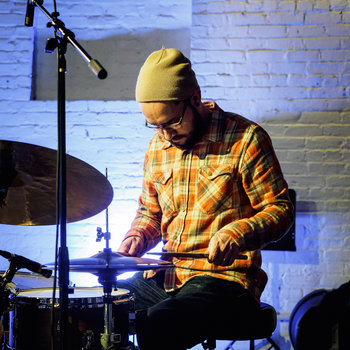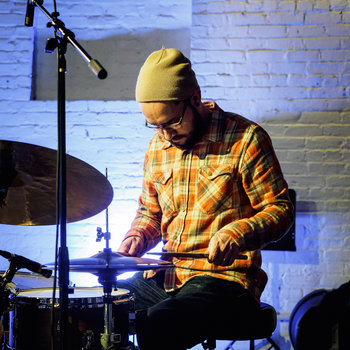 Merch for this release:
Vinyl LP, Compact Disc (CD)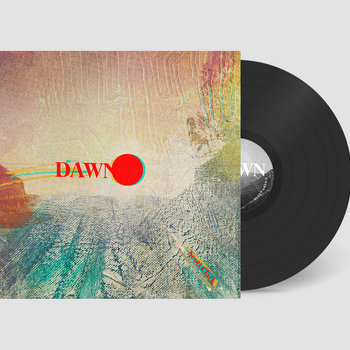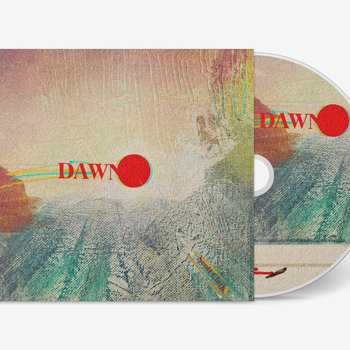 This album radiates presence. When it takes a step, you feel the impact, which makes its lyricism that much more precious. It has a certain gracefulness, where a melody's trajectory can rise up to be the sole focus. This same effect occurs when the ensemble instigates interludes of near-drone, and harmonic qualities take hold. The album consists of two sets of four tracks, each behaving as something of a suite, establishing a sense of continuity. The same four pieces, one set in-studio, the other set live performance. This is the kind of recording that grabs the ear from the very first note and doesn't let go.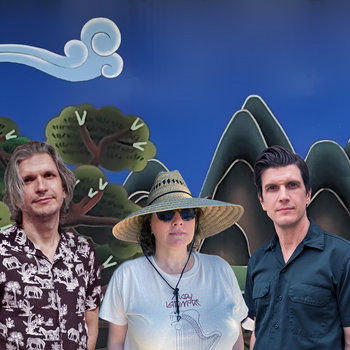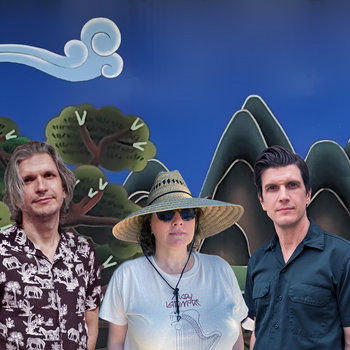 Merch for this release:
Cassette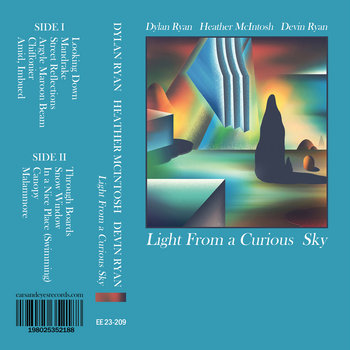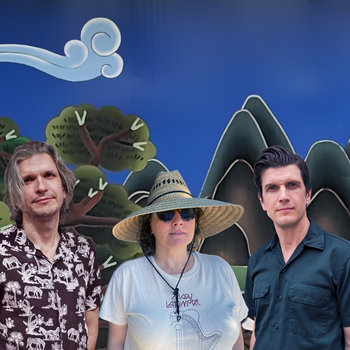 The trio of Devin Ryan, Heather McIntosh, and Dylan Ryan lay melody down softly. Pieces don't have a beginning and end, but instead act as waves gently lapping against the shore—a celebration of motion and sound as calming agents. Devin Ryan switches between acoustic and electric guitar, exploring the places where those two instruments meet rather than hanging out at their extremes. Similarly, Heather McIntosh traverses areas where bass and cello live in harmony. Dylan Ryan's mix of drums, vibraphone, piano, and synthesizer hike up the textures, radiating like splashes of shadow between rays of sunlight. I am addicted to this recording.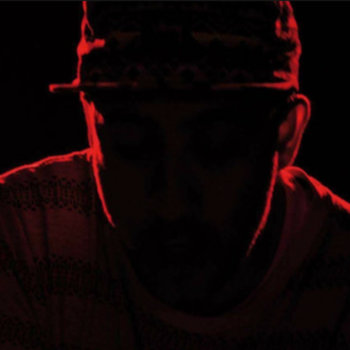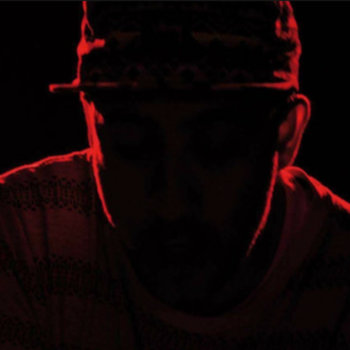 Merch for this release:
Vinyl LP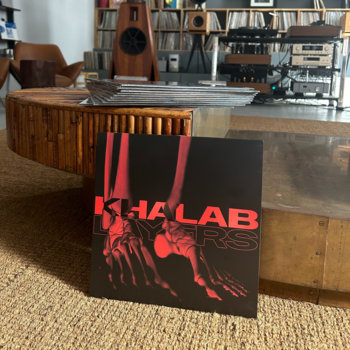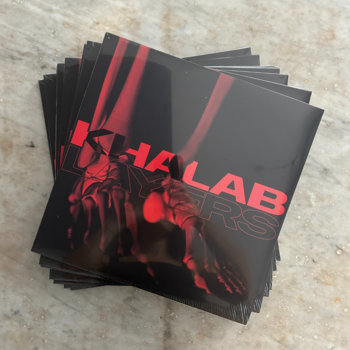 With an all-star line-up of guest contributors including Yazz Ahmed, Tamar Osborn, Emanative, Tommaso Cappellato, and Gabin Dabiré, Khalab offer a modern-day cosmic jazz session. Electronic music rhythms sink into the fabric of organic percussion, voices floating above the patter as bursts of melodic invention propel the whole shebang forward. Even those tunes that don't easily provide a path for dance feel like they could at any moment.
Russ Johnson Quartet
Reveal
Merch for this release:
Compact Disc (CD)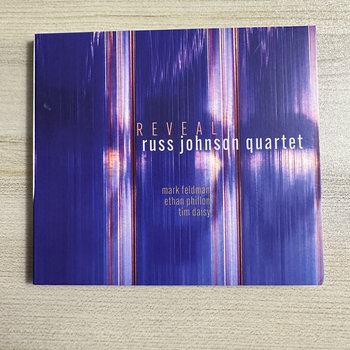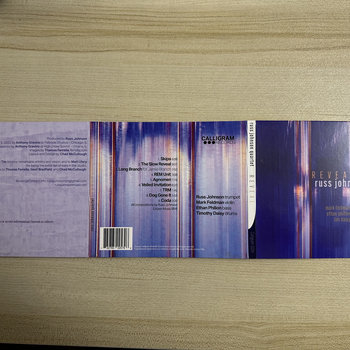 This is an album of rough edges. It is a time-lapse photo of a melody in decay. But there's a beauty to that decay. Flaws reveal new beauty, unconventional and singular. The quartet of trumpeter Russ Johnson, violinist Mark Feldman, bassist Ethan Philion, and drummer Timothy Daisy explore that territory, toeing the line that separates the two states—emergent and realized. Reveal is just one recording out this month on the new Chicago-based label, Calligram Records, which also includes music by Chad McCullough, Arman Sangalang, and Geof Bradfield.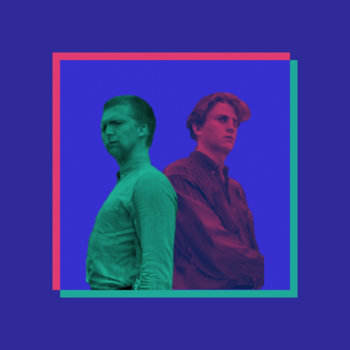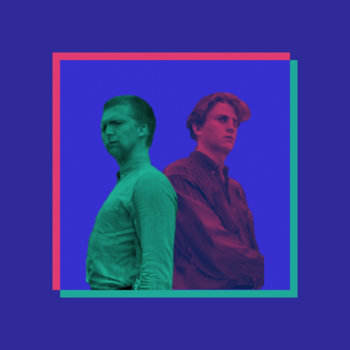 The music of Kópavogur, Iceland-based ensemble SLAGSMÁL is both cheerful and melancholy, like raising a toast to friends both here and gone. Loping cadences allow melodies to patiently express themselves but not so much that they don't have to work to keep up. That's all upside, because the octet's prevailing tunefulness is such that you won't want the clock to run out before a melody has given all it's got to say. Modern jazz with folk music always seems to have a certain song-from-the-soil personality, a de facto blues by place name, and that quality shines through strong on Spáflugan Springur.
Mars Williams / Katinka Kleijn / Rob Kassinger
Two or Three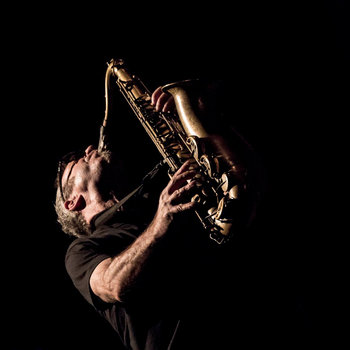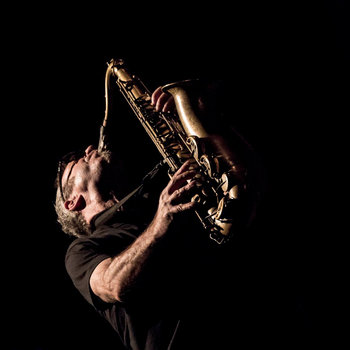 Merch for this release:
Compact Disc (CD)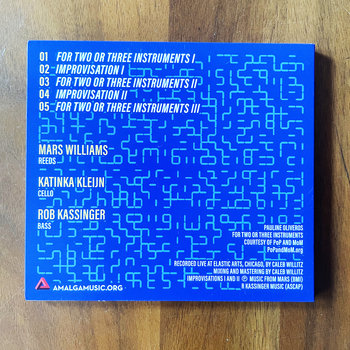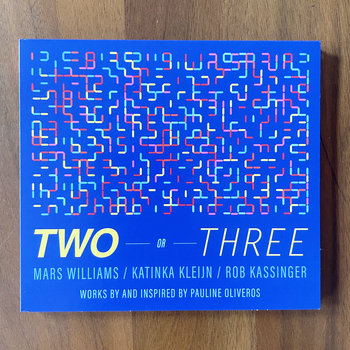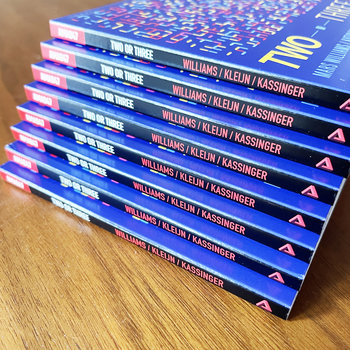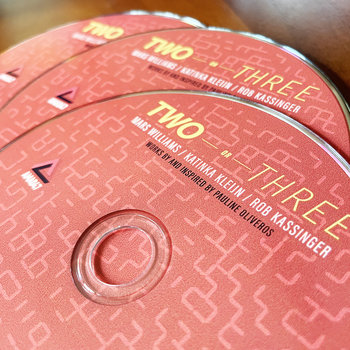 Pauline Oliveros's composition "For Two or Three Instruments" provides the foundation for this session from multi-reedist Mars Williams, cellist Katinka Kleijn, and bassist Rob Kassinger. Inspired by the electronic music legend's sound and approach, the trio applies their own perspectives while remaining true to the spirit of the original. At times, the music is minimalist and contemplative; other times, it grows agitated and churns relentlessly. Most arresting about these two states is how the jarring disconnect doesn't prevent a sense of belonging, an observation that cohesion need not be accompanied by peaceful coexistence.
Kris Tiner & Tatsuya Nakatani
The Magic Room
Merch for this release:
Compact Disc (CD)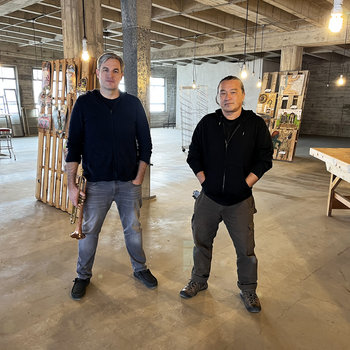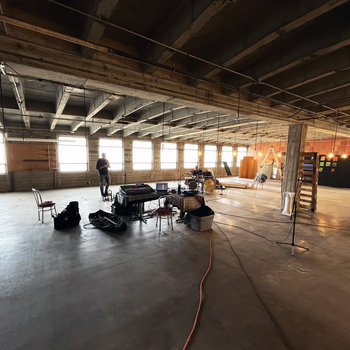 An intimate setting leads to an intimate recording from the duo of Kris Tiner and Tatsuya Nakatani. Situated in a concrete room in a historical building, the trumpeter and percussionist interact as much with the open space as they do with one another, their sounds slowly filling the room while simultaneously entering a state of sonic unity. A sense of peacefulness prevails over all, and its periodic spikes in volatility are similar to the way the noisy chatter of crickets and owls actively contribute to the serenity of a moonlit night.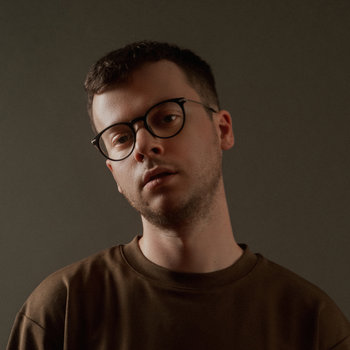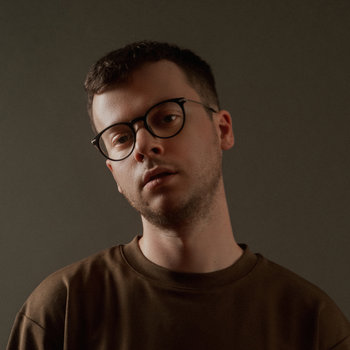 Merch for this release:
Compact Disc (CD)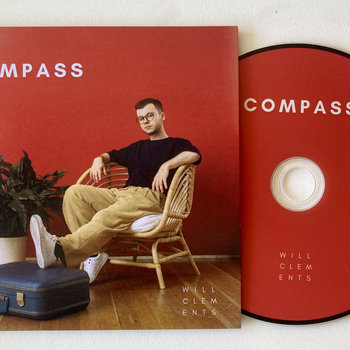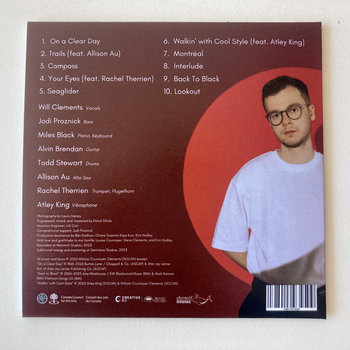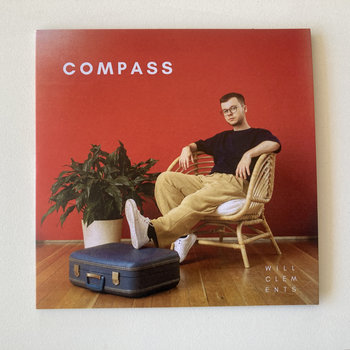 There's plenty to like on this jazz vocal session from Will Clements, who offers up love songs from a queer perspective. His delivery—charming and easy-going—is thoroughly engaging. Compass presents a contemporary sound, a quality that holds in place even when the ensemble shifts into old-school territory. Contributing to the session are saxophonist Allison Au and trumpeter Rachel Therrien, two names that'll lead to other wonderful music from the Canadian jazz landscape.
This music is the reprieve for whatever life is beating you senseless with. Ambient, with gentle melodic washes. Structureless, except for whatever name a listener attaches to its shape—like picking out images from the clouds. Trombonist Rosie Turton adds strings, electronics, keys, and percussion from Maria Chiara Argirò, Twm Dylan, Jake Long, Rebekah Reid, Johanna Burnheart, Jamie-lee Glinsman, and Desmond Neysmith. Turton states this EP is symbolic of a new direction; it's as promising a first step as anyone could ask for.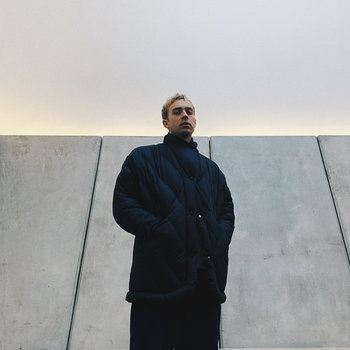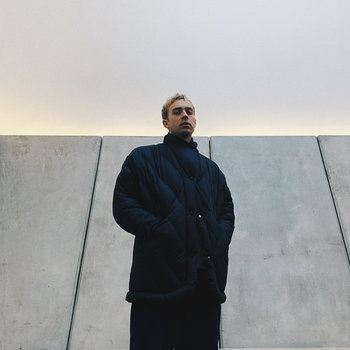 Not your everyday jazz trio consisting of drums, modular synths, and accordion. The Zyggurat trio thrives on intensity, with a soft spot in their heart for melodic tenderness. Add some minimalism and drones to the electronic volatility and you've got fertile soil to cultivate some colorful harmonics. Just an EP, but this was too much fun not to include a mention.